iCrowdNewswire - Jul 6, 2016
Sustainable T-shirts for sustainable schools
You wear the T-shirt, they get the education they need. Be part of the movement.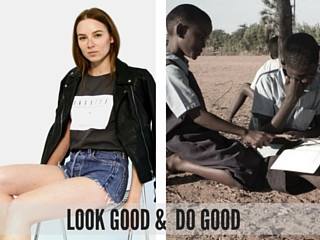 Make the world a better place by wearing the Amartya Label. Our ethically made, organic and sustainable T-shirts contribute to effective schooling in Zambia. 100% of our profit goes to these schooling projects. The theme of our designs is awareness and the T-shirts are very exclusive; we have only created 500 products in total. By supporting our project you are part of a movement that's looking good, while doing good.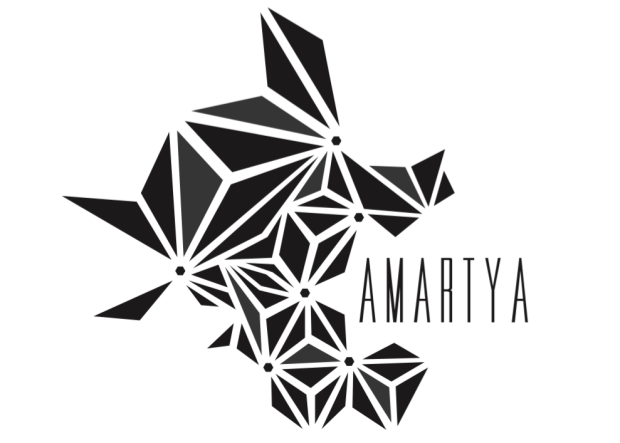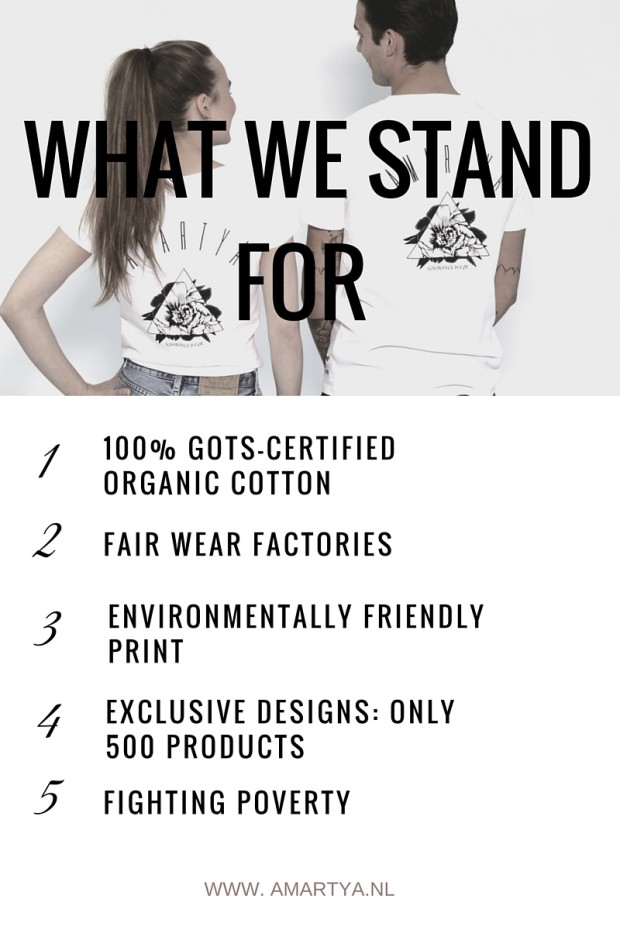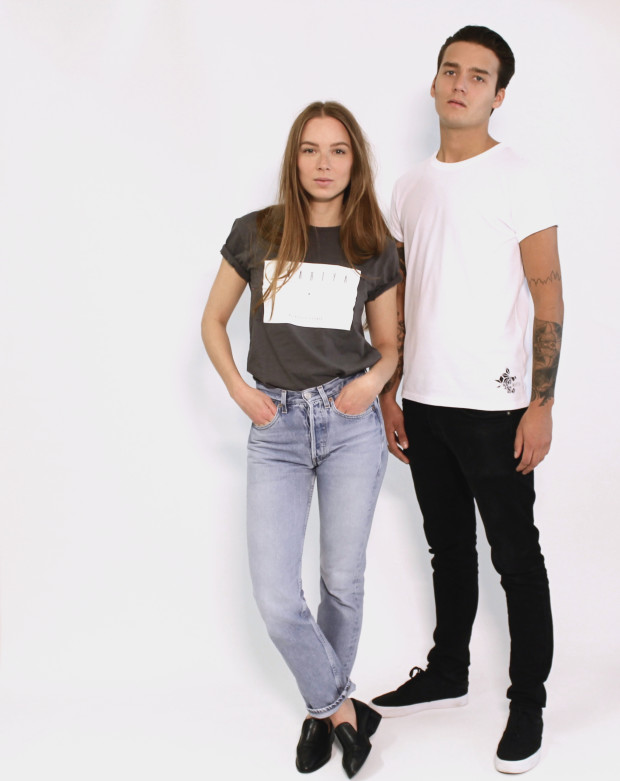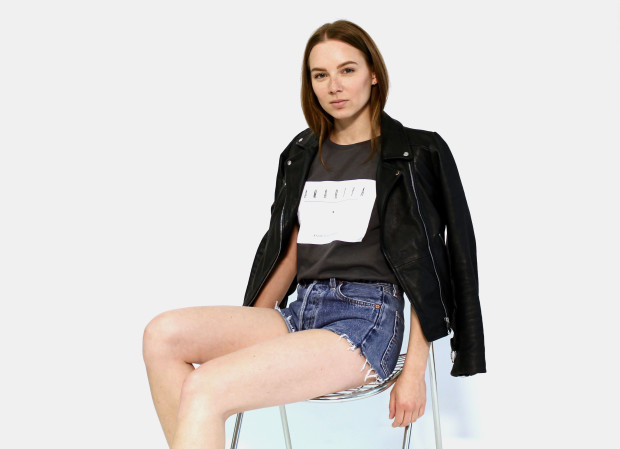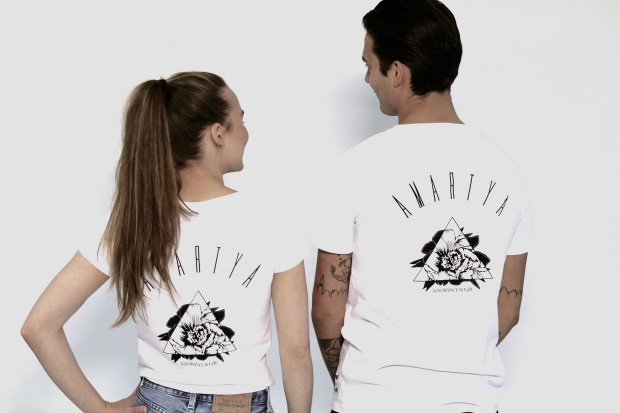 'Poverty is not just a lack of money; it is not having the capability to realize one's full potential as a human being' – Amartya Sen
Inspired by this idea, the Amartya Foundation & Label were born at the end of 2015. When Amartya's founder Sunny realized that the fashion industry is creating poverty by taking away the freedom of textile workers, as well as polluting the environment. She started looking for fair and sustainable brands, but was quite disappointed by the result of this search. So she figured she would start her own t-shirt label. The t-shirts and sweaters are made of 100% organic ring spun cotton, and the factories in which they are made are connected to the Fair Wear Foundation. The print is also environmentally friendly, it's done by the only environmentally friendly printing company in the Benelux. However, Amartya's work goes beyond ethically made and organic clothing, we also work on sustainable development projects around the world, starting in Zambia in September. 100% of our profit is used to support these projects. Amartya's founder Sunny will travel to Zambia in September, to work on a local schooling project. She will be an Innovations Ambassador for The School Club Zambia.
The Amartya Label is based in Amsterdam. We love our canals, our people and the beautiful architecture.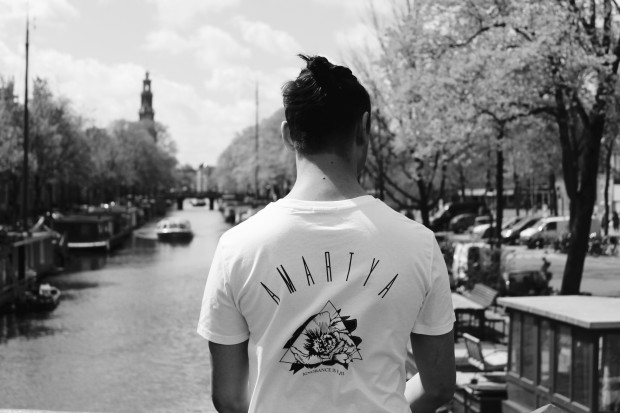 The styles are exclusive and contemporary. For the conscious and well-dressed men and women of this world. The texts on the t-shirts stand for the importance of awareness. We believe that it should be cool for people to do good! We only create 500 products with each collection, which makes the Amartya Label exclusive, but it also reduces waste.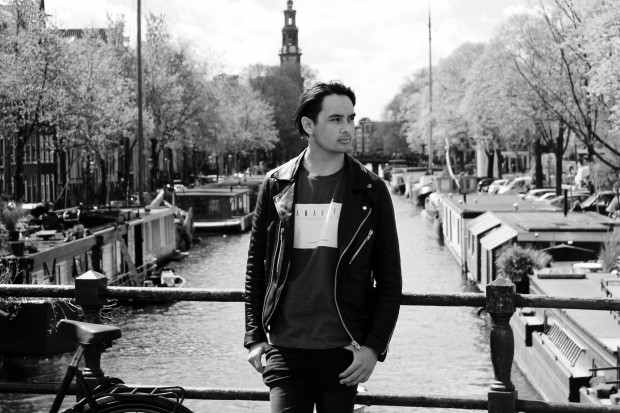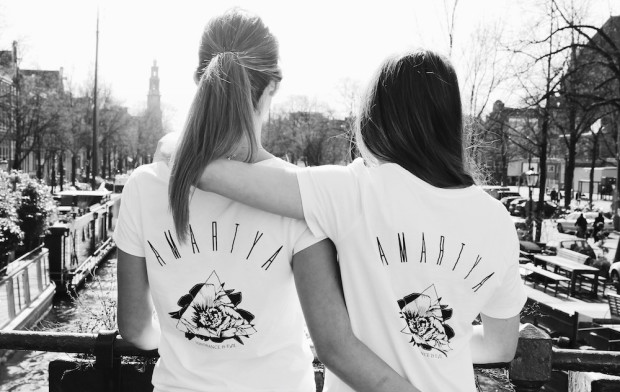 Our cotton is certified by the Global Organic Textile Standard. But what does this mean exactly? The Global Organic Textile Standard (GOTS) is recognized as the world's leading processing standard for textiles made from organic fibres. It defines high-level environmental criteria along the entire organic textiles supply chain and requires compliance with social criteria as well. Organic cotton is better for the environment, for the farmers working on the cotton fields, and for the people wearing the clothing. Some of the big differences between organic cotton and conventional cotton are that organic cotton is GMO-free, and there are no chemical pesticides and insecticides used. When whitening conventional cotton, chlorine bleaching is used and toxic by products are released in to the environment, when whitening organic cotton, safe peroxide is used. Moreover, organic certification includes requirements for fair wages and treatment of workers in the supply chain.


What does it mean for a factory to be linked to the Fair Wear Foundation? The Fair Wear Foundation focuses on several areas like women's safety, living wages and labor standards. These labor standards are:
1. Employment is freely chosen – no forced labor
2. There is no discrimination in employment – equal opportunities, regardless of race, colour, sex, religion, political affiliation, union membership, nationality, social origin, deficiencies or handicaps
3. No exploitation of child labor – there shall be no use of child labour. The age for admission to employment shall not be less than the age of completion of compulsory schooling and, in any case, not less than 15 years. There shall be no slavery or practices similar to slavery.
4. Freedom of association and the right to collective bargaining.
5. Payment of a living wage.
6. No excessive working hours – in any event, workers shall not on a regular basis be required to work in excess of 48 hours per week and shall be provided with at least one day off for every seven-day period.
7. Safe and healthy working conditions
8. Legally binding employment relationships
The labor standards are derived from ILO Conventions and the UN Declaration on Human Rights.
The Fair Wear Foundation engages local partners in shaping its approach in a given region or country.


Finding an environmentally friendly printing company is not as easy as it may seem. Usually the ink that is used to print t-shirts is very harmful to the environment. Fortunately, we found an environmentally friendly printing company: Superette. Superette uses water-based inks and pigments without heavy chemicals.


As Amartya Sen stated; development is freedom. I believe that the capability to go to school can give children the freedom to create their own future. That is why the first project that we support tackles poverty by making sure that children have access to effective and relevant education.
100% of Amartya's profit will go to grass-roots projects all over the world, and we start with education in rural Zambia, by supporting The School Club Zambia. Founded in 2011, The School Club Zambia's work aims to support schools to become self-sufficient and financially stable, as well as to tackle both low literacy levels and lack of vocational skills through grass roots, community-led initiatives in partnership with local schools.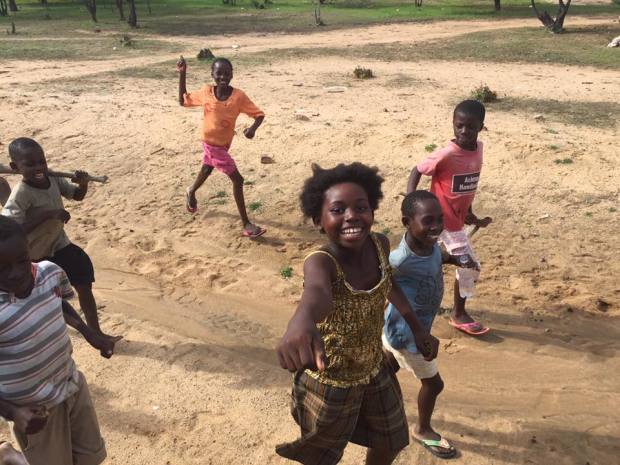 Being able to go to school is one of the freedoms that create development. We focus on four impact areas:
– Self financing schools: It is extremely hard for schools to offer a relevant and effective education to its pupils when they are operating on limited budgets, as is often the case in Zambia. School Club Zambia encourages, facilitates and supports schools to develop income-generating enterprises designed to provide a long-term and sustainable source of income for the schools. To date they have helped to launch 6 businesses at 4 schools, including chicken farms, organic vegetable gardens, a tailoring centre, an IT centre and a carpentry workshop.
– Vocational education: In the rural communities where School Club Zambia works, most young people who finish school at Grade 7 or 8 (Primary Level) will follow their parents into small-scale farming or fishing the depleting stocks of Lake Kariba. Through vocational skills training, School Club Zambia aims to give them the skills and knowledge they need to have alternative and secure sources of income.
– Girls education: In 2015 The School Club Zambia launched their first Girls Education project, which addresses some of the most urgent financial and health challenges leading to rural girl's dropping out of school. Another statement by the great Amartya Sen is that women's education and literacy tend to reduce the mortality rates for children. Do you see the importance of girls' education?!
– Literacy development: Whilst sustainable school financing and vocational education remains the core focus of School Club Zambia's work, they recognize that none of these goals are viable whilst low literacy rates remain a persistent problem across Zambia. In 2015 School Club Zambia partnered with literacy specialists Happy Readers, whose programs have already had a life-changing effect on many young people's lives.
The Amartya Foundation provides more than just financial support or donations; Amartya's founder Sunny will travel to Zambia on September 30th to volunteer for The School Club Zambia herself.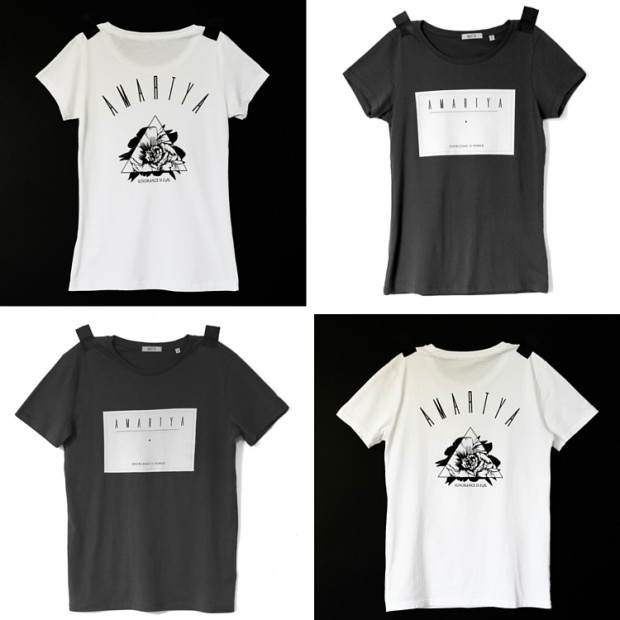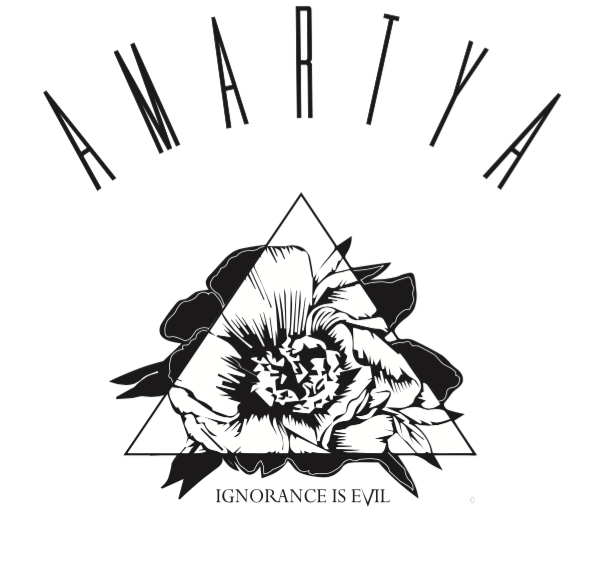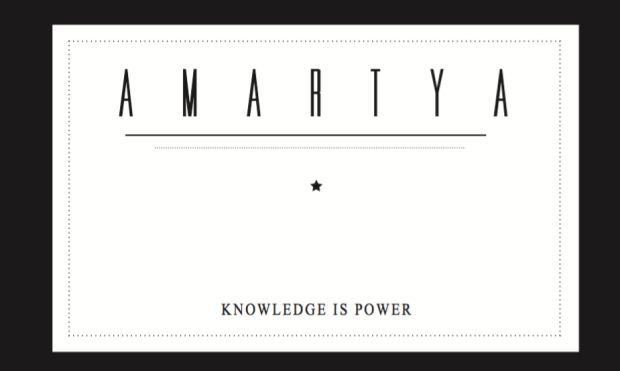 The theme of our designs is awareness, which is an important keyword for our brand.
Knowledge is power – as the proverb states: give a man a fish and he will eat for a day, teach a man to fish and he will eat for a lifetime. Having knowledge gives people the power to take control over their life and create the life they want, which is the greatest power anyone can have.
Ignorance is evil – this is a very important statement: ignorance creates a world in which people with good hearts commit atrocities without being aware of it. This means that injustice goes unnoticed. To read more about why we believe ignorance is evil, read the blog by Amartya's founder Sunny.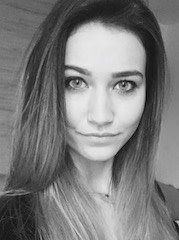 Sunny Coopman – founder
Studying Language & Communication at the University of Amsterdam, with a minor in (and passion for) International Development.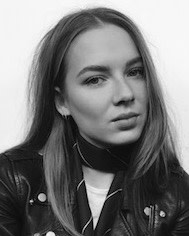 Issey Lie-A-Ling – creative support & model
Studying Media & Culture at the University of Amsterdam, with a passion for fashion.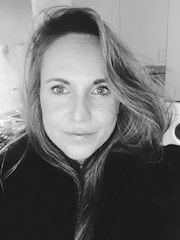 Natascha Heemskerk – designer
Studying Language & Communication at the University of Amsterdam, has a passion for design and traveling the world.