iCrowdNewswire - Jul 4, 2016
Afro Punk Girl – Short Film
Finding compassion in a dystopian, post-apocalyptic Britain.
Annetta Laufer
London, United Kingdom
Short Summary
Afro Punk Girl is a sci-fi short film about a dystopian Britain where everyone is escaping to the 'new world'.  This story is about preserving compassion and finding the inner rebel. 
We have already shot the film and are looking for £5500 to complete post production.
THE STORY SO FAR
When we first imagined Afro Punk Girl, we were searching for a female warrior who would fight for humanity and compassion. And then we found her! A female afro punk rebel was perfect for this tale and Lilly White was born.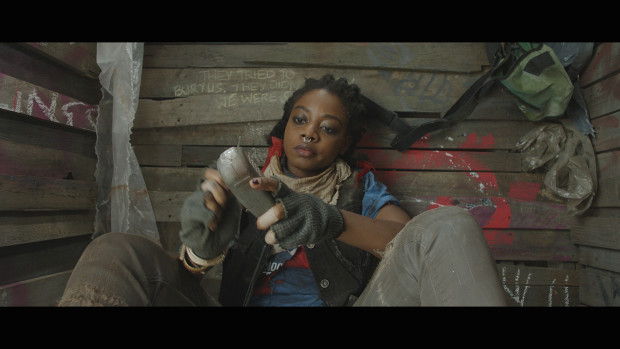 In February this year, Afro Punk Girl was one of just five projects chosen by Film London's London Calling Plus scheme.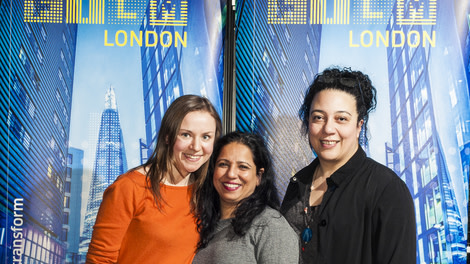 So we pulled on our biker gloves and undertook the challenge of finding a barren wasteland within the green spring landscapes of Britain.
The eerie and beautiful Dungeness in Kent  became the epic backdrop we were looking for.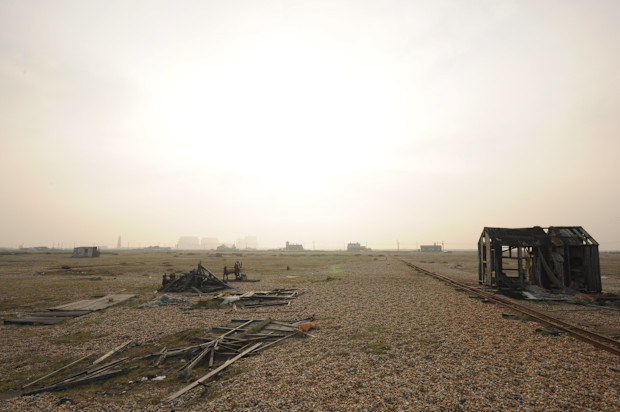 We shot the film in May with some awesome people in front of and behind the camera …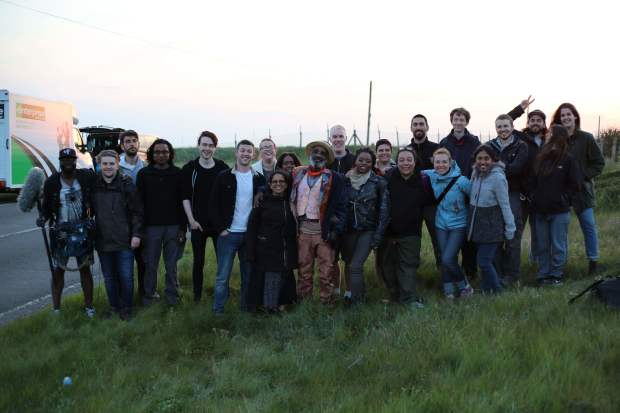 … and are now at the post-production stage, collaborating with talented visual effects and sound professionals to complete the film and get it to the highest standard needed.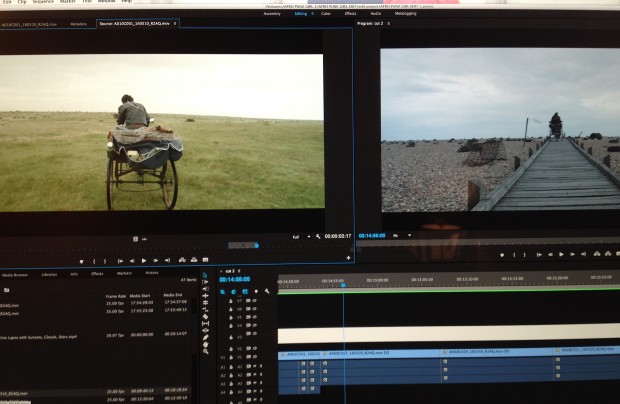 We are within touching distance of our goal – To release Afro Punk Girl's full power into the world!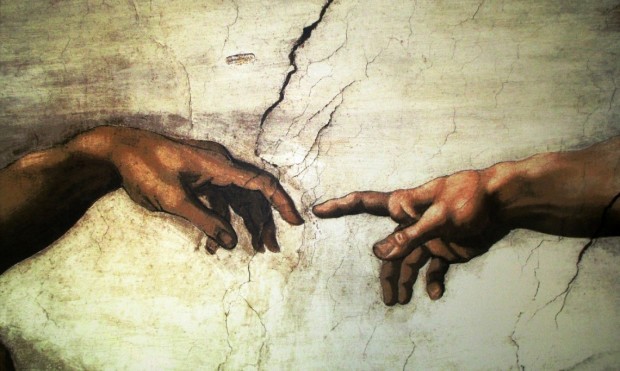 That is why we have turned to Indiegogo, to you. Your contribution is the final piece that will complete this jigsaw.
Join us on the final leg of our journey.
Become a warrior. Support Afro Punk Girl.
What We Need & What You Get
Our goal is £5,500 – every contribution you make will increase the quality of the film.
What will your money be used for?
Editing – is a creative and technical part of the post-production process. The editor selects shots and combines them into sequences to create a finished motion picture. This is basically the first time the film is assembled together.
Sound Mix – is a process by which the recorded sounds from the shoot are adjusted and combined into one or more channels. The sound engineer will also create special effect sounds such as an electronic voice box for one of the lead characters.  Below is a sample of what an electronic voice box sounds like.
Visual Effects – is digitally generated imagery that creates or alters environments and items that are not possible to capture live on camera. These include flying CCTV cameras masked as insects similiar to the design below.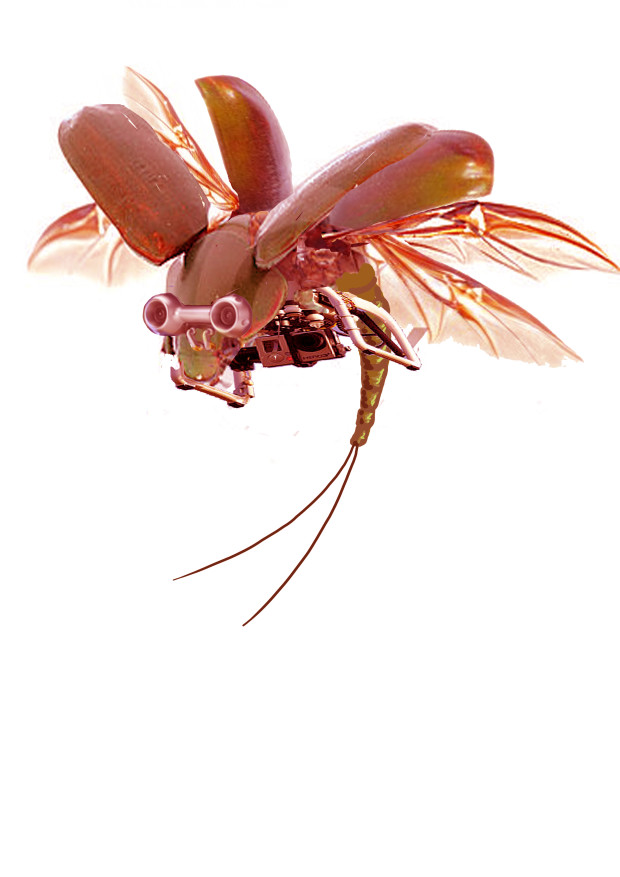 Colour Grading – is the process of altering and enhancing the colour of a motion picture to give it a more striking and polished look. We want to give a sense of the earth looking parched and burnt using yellows and browns similar to the Andrew Wyeth painting below.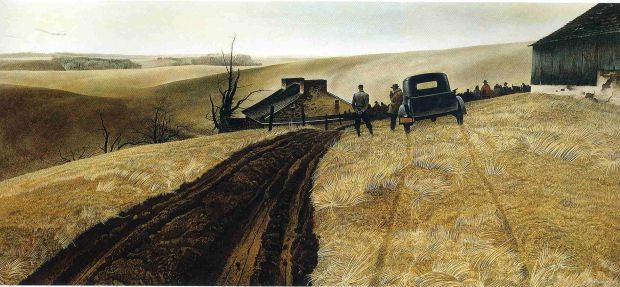 DCP (Digital Cinema Package) – this is a collection of digital files used to store and convey Digital cinema. It is what you give to a cinema so that they can screen your movie on a projector.
Festival Fees – are essential in order to submit the film to film festivals, so that it gets worldwide exposure, recognition by the film community and opportunities for theatrical release.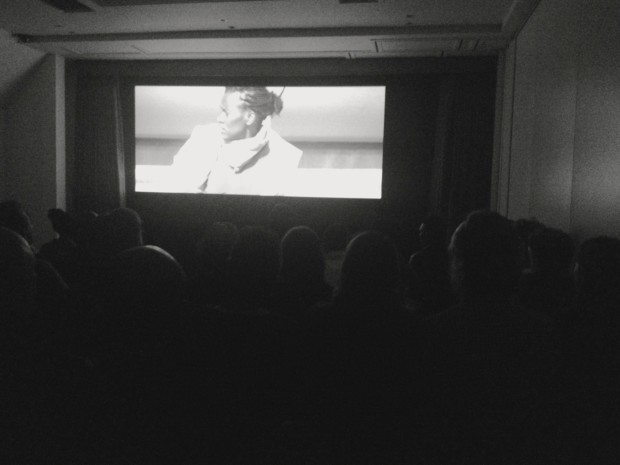 Marketing – PR, posters, social media presence, participation in relevant events are all important for spreading the word about Afro Punk Girl and getting as many people as possible to see the the film.
The Impact
In light of the EU referendum results in the UK, we feel this is an even more important story to share. The world of Afro Punk Girl is edging ever closer and we are adding our film to the many voices crying out for compassion, understanding and unity in a fracturing world.
Musician Stephen Hough says: ' Music needs no passport … the arts can sometimes be the only way a connection can be made across turbulent waters.'
We feel that by sharing this story we can do the same.
Art should have no boundaries. Neither should tolerance or humanity.
Our Team
EXECUTIVE PRODUCER 
Charlie Hanson's work as a director and producer spans over two decades of television drama and comedy. His award-winning work includes DESMONDS, CHEF, GARTH MARENGHI, THE BIG IMPRESSION, THE SKETCH SHOW, and WHITES.
Charlie is  currently in post production on his third feature for BBC Films and Entertainment One. LIFE ON THE ROAD follows Ricky Gervais' infamous David Brent character as he goes on tour with his band Forgone Conclusion in search of musical fame and glory. UK release date: 19th August 2016.
His next feature film is WHERE HANDS TOUCH, written and directed by Amma Asante, due to start shooting in October 2016.
WRITER/DIRECTOR
Annetta Laufer is an award-winning filmmaker who has created films that   have screened at national and international film festivals. She won 4 awards at the BFM film awards for her film 'Winnie and the Duppybat' and was a finalist for the HBO short film award at the American Black Film festival.
'SCARLET, her most recent short for Roman Candle Productions, won Best Screenplay at the Indian Cine Film Festival, was nominated for Best Writer at the Underwire Film Festival and screened at the London Short Film Festival 2015.
Annetta is currently developing a slate of feature films for Roman Candle Productions.
See a showreel trailer of her work here:
PRODUCER
Shobu Kapoor has worked in the entertainment industry for over 25 years as an actor, writer and producer. She produced Roman Candle Productions's award winning short film SCARLET in 2015.
Some of her notable television characters are Gita in Eastenders (1992-98) and Mrs Khan in BBC sitcom Citizen Khan, now in it's fifth season. Her film work includes Gurindar Chadha's Bend It Like Beckham and Penny Woolcock's Mischief Night.
As a writer, Shobu has written a play for Tara Arts Theatre Company and a poem for Omnibus Arts Centre. She is currently working on a TV series and a short film for Roman Candle Productions .
PRODUCER
Anya Ryzhenkova joined the team of AFRO PUNK GIRL as a freelance producer. She brings extensive knowledge of project management and business development expertise to her role. In addition to AFRO PUNK GIRL, Anya is producing an independent feature film and developing her own projects.
CINEMATOGRAPHY
Robin Whenary's atmospheric and inventive cinematography can be seen in the BAFTA-nominated  Sci-Fi short film ORBIT EVER AFTER. In this film Robin created a magical look and technically challenging effects on a low budget. His graduation film SKYBORN was nominated for a Student Academy Award, a British Independent Film Award, and won a 2013 Grierson Award.
PRODUCTION DESIGNER
John McHugh's extensive design experience ranges from Popular, Factual and Prime Time Entertainment to Drama, Theatre and CGI Animation. Credits include BBC drama series BROTHERS AND SISTERS, and Channel 5 documentary series AUTOPSY.
COSTUME DESIGNER
Louisa Thomas is an exceptionally talented and intuitive costume designer who has worked on many award winning short films including the Student Oscar nominated Skyborn and the BAFTA nominated  Orbit Ever After. She has excelled in creating a highly distinctive look for Afro Punk Girl.
http://www.deadfromtheback.com
MAKE UP AND HAIR DESIGNER
Allison Edwards has many years of experience working in the film industry. Her collaborations range from Hollywood director Paul Greengrass to independent filmmakers Carol Morley, Menelik Shabazz and John Akomfrah.
http://gb.imdb.com/name/nm3269278/
COMPOSERS
Bev Harling, a former member of the No.1 Classical Chart topping group The Mediaeval Baebes, is a multi-instrumentalist/composer. She has played in many different musical projects ranging from jazz, folk noir and classical, roots to argentinian tango and pop, utilizing her skills as vocalist, violinist, guitarist and piano player. Her vast writing credits include the soundtrack for the Channel 4 film  'Thinspiration' from the 'Coming Up' series, and music for lingerie company Myla's  ad campaign.
Frank Moon is an award winning composer and multi instrumentalist who writes for the stage as well as the screen. In 2014 Frank was nominated for a Paul Hamlyn Foundation Composers Award.
We have been working with Film London for months to make Afro Punk Girl perfect. We have already shot the film so the risks at this stage are minimal.
As experienced filmmakers, we have used our expertise and resourcefulness    to conquer the many challenges that have come our way.
Our greatest fun-filled challenge now is reaching out to enough people to back  the project and so here we are, on the Indiegogo launchpad, calling out to you.
We are contractually obliged to deliver Afro Punk Girl to Film London by August and we are going to polish it up to the highest standard possible. With your help, we will be able to give it the look it deserves!