iCrowdNewswire - Jul 3, 2016
BITCRUSHER: a digital theater collective
we make plays and put them on the internet
BITCRUSHER
New York, United States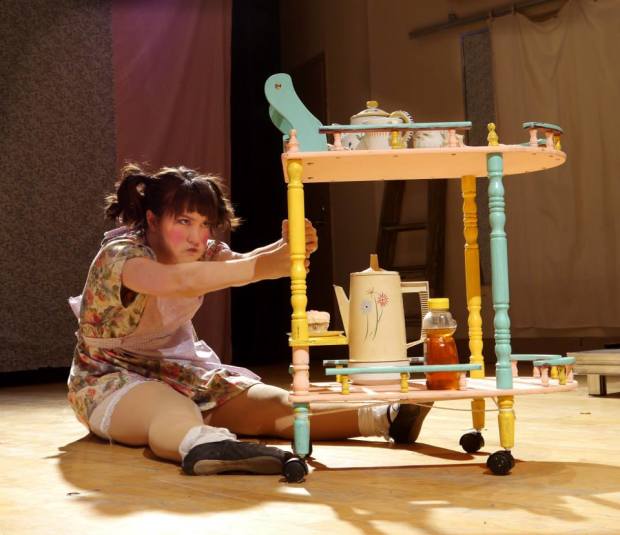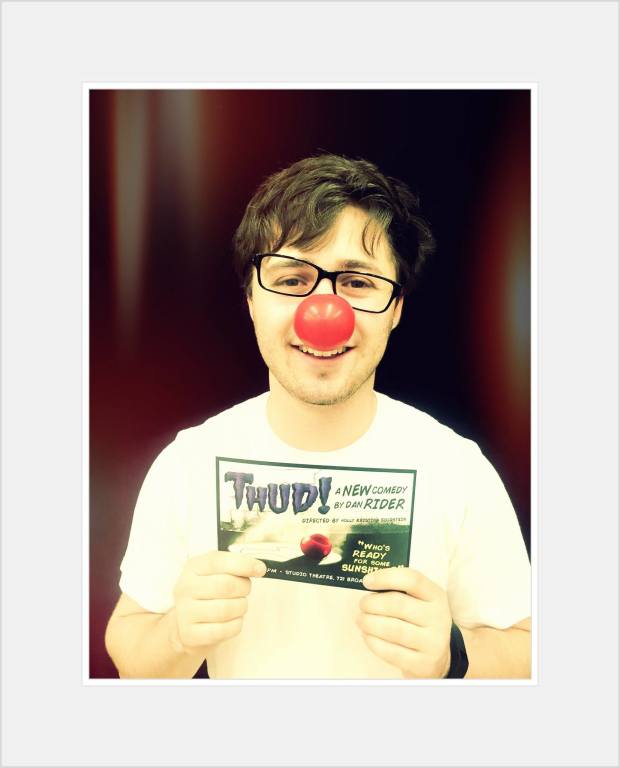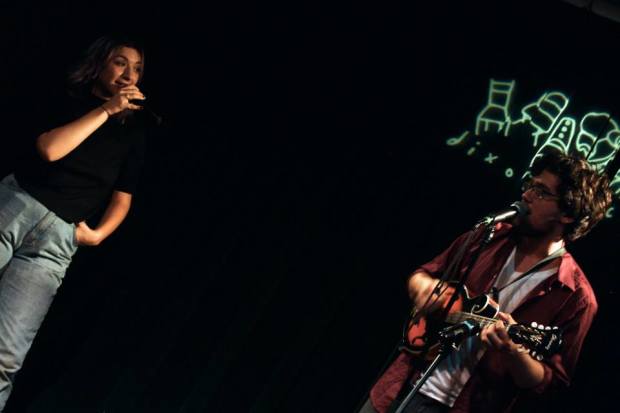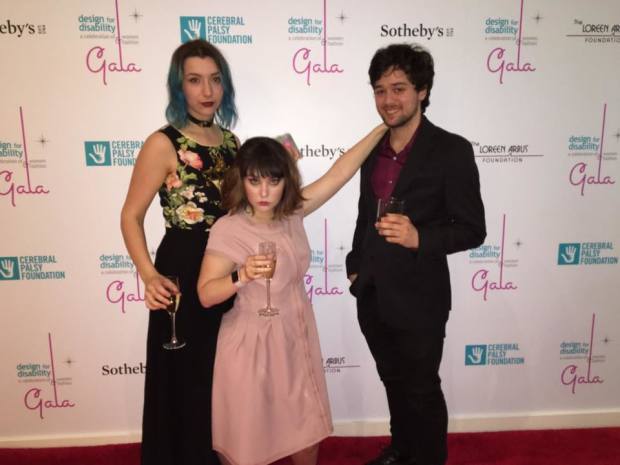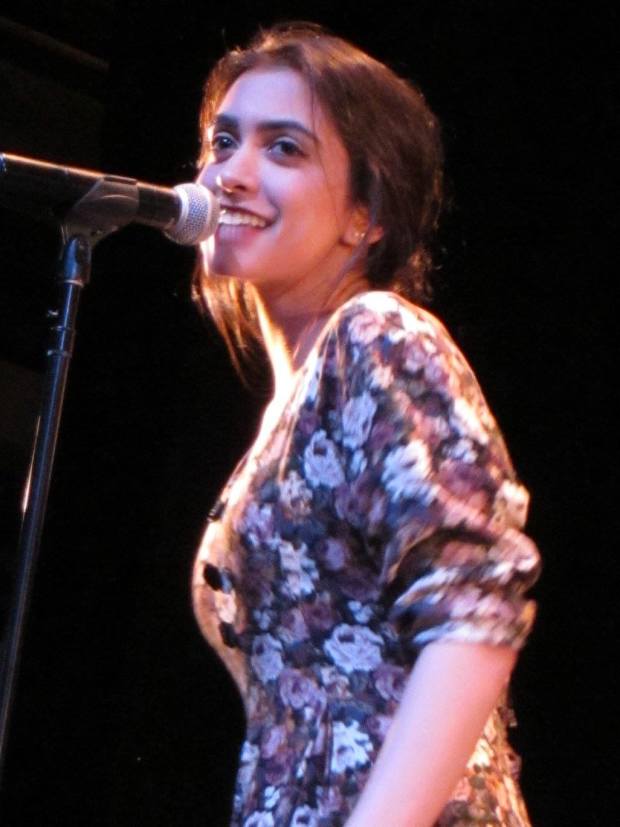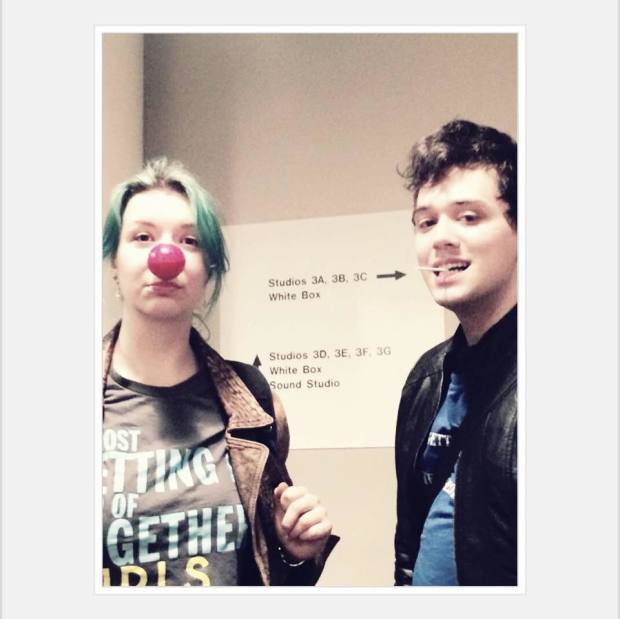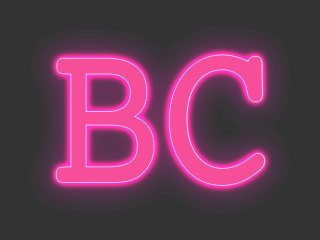 BITCRUSHER is a digital theater collective. we have two[2] priorities: consciously cast and showcase artists of all races, gender identities, abilities and backgrounds AND make our shows freely available online in order to radically democratize the theatrical landscape. we aim to f u l l y integrate theater into the digital world [not just the occasional livestream on network tv], because everyone has a black box in their pocket…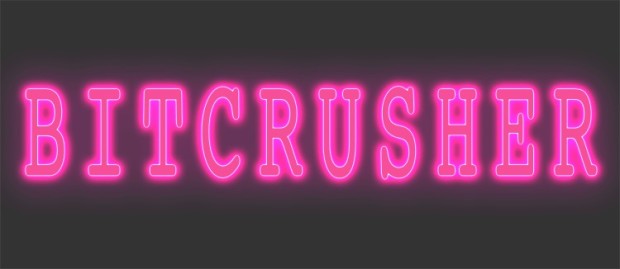 hi. we're BITCRUSHER, a digital theater collective
we make plays and put them on the internet.
the idea is to radically democratize the theater
by integrating it into the digital landscape
and by casting and showcasing diverse artists.
we've got an amazing group of performers and designers,
a couple of gigs at pretty cool venues,
scraps of half-finished manifestos, piles of student
debt and a healthy dose of absurd overconfidence.
we'd love you to join us.
THE SEASON
we're raising $$$ for our first batch of three[3] shows.
expect clowns and strippers, dancing cellos
and talking penises, ragtime and death metal,
spilled tea, broken pots, menstruating ears,
and more than one in-depth discussion
of fisting. here's what's on the docket: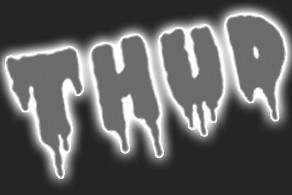 FringeNYC premiere
as seen in TimeOut NY
a drug-addicted hospital clown has to entertain a misanthropic 15-year-old
and finds the only thing that cheers her up is watching him get hurt
a play about other peoples' suffering and why it's hilarious.
written by Dan Rider
directed by Holly Kristina Goldstein
August 2016, tickets available July 15th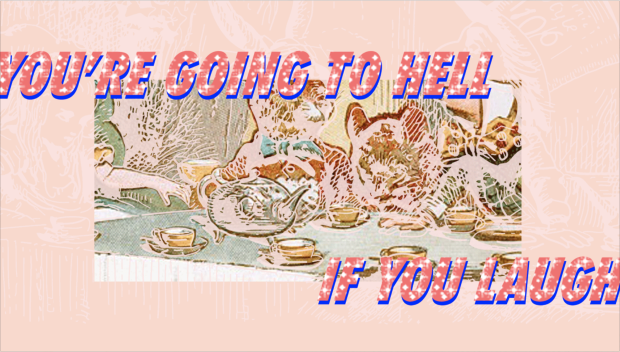 YOU'RE GOING TO HELL IF YOU LAUGH
featured at BAM in Cripfest
all jessy wants to do is have a tea party
what's so funny about that?
created and performed by Jessy Yates, aka Cerebral Pussy
directed by Holly Kristina Goldstein
ONE NIGHT ONLY! September 16 @ Dixon Place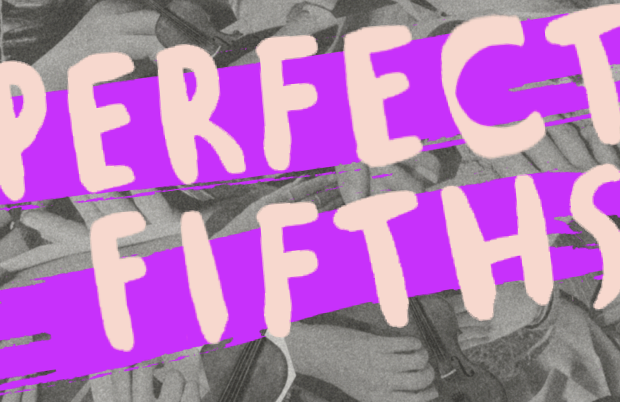 PERFECT FIFTHS
developed as part of the John Drew Theater Lab
at Guild Hall Theater
sam is transforming into a cello.
she doesn't know why, she doesn't know how
but she knows that she wants to be played.
a new musical about people, objects, and everything in between.
book, music and lyrics by Dan Rider
directed by Holly Kristina Goldstein
October 2016, venue TBD
BUT ISN'T THIS IMPOSSIBLE?
so they tell us.
they say there's no way to recreate the live experience
that its beauty is in its impermanence
and that there's no replacing that simple, powerful act
of being a body in a room with other bodies
that it's foolhardy to even try.
and they're right. it can't be done
and we're not trying to.
we just want to provide an alternative
for those without $80 for a ticket
for those without the means to live in NYC
for those who have to work during box office hours
for those who can't make it up the stairs to the mezzanine
for those who don't feel safe going out at night.
for those who are marginalized, because theater can
and should exist in the margins. for all of us.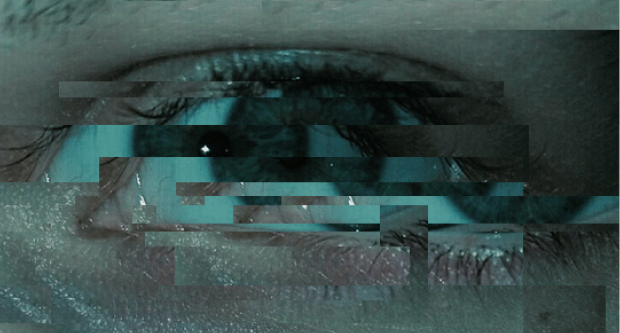 WHAT IS DIGITAL THEATER?
Digital Theater is theater that is integrated into the digital space, removing the boundaries of price and location and making theater available to as wide and diverse and audience as possible.
All of our shows will be professionally video recorded and released online forpay-what-you-want streaming, and for inexpensive high-quality digital download.
We're working with our resident graphic designer to create animated gifs, which will not only be used as marketing materials, but will be compiled as a set of reaction gifs at the end of the season.
We hope to ultimately create a new model of making work, whereby we can support our company through online sales and small donations, and make our plays cheaply and widely available for years to come.
WHO WE ARE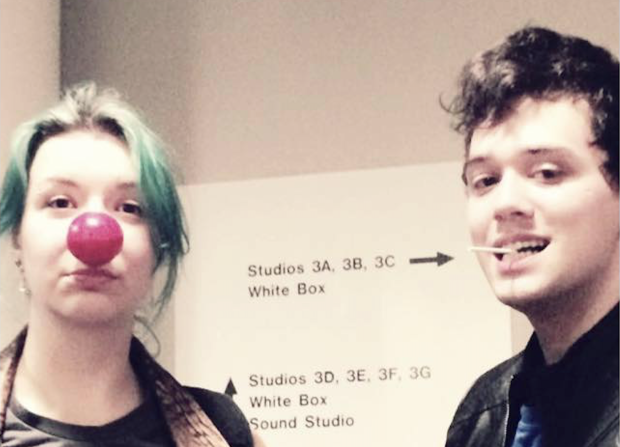 HOLLY KRISTINA GOLDSTEIN (co-artistic director)  is a director, stage manager and performer currently based in New York City. Recent Stage Management & Technical credits include The Mary Jo Camel Show: Vitals at Ars Nova's ANTFest ,Seven Minutes in Eternity  at Columbia University, The Young Artists and Writers' Project at Stony Brook University Southampton and over 35 productions while on the technical team at Dixon Place. Recent Directorial and performance credits are Perfect Fifths at the John Drew Theater Lab, Houseworld, Kate Mueth and the Neopolitical Cowgirls' EVE at Judson Gym, You're Going to Hell If You Laugh – featured in BAM's CRIPFEST 2015 – at Playwrights Horizons Theatre School, andThud! at Playwrights Horizons Theatre School, which will make its fully staged debut at NYC Fringe in August.
DAN RIDER (co-artistic director) is a writer, musician, sound designer and actor. Dan was the first-ever musical theater apprentice at Playwrights Horizons, and the assistant music director of Hadestown at NYTW, by Anais Mitchell, directed by Rachel Chavkin. Recent sound design credits include A Ride on the Irish Cream(American Realness), The Wolves (Clubbed Thumb), MOUSE (The Brick's Trans Theater Festival), and 7 Minutes in Eternity (Columbia University, upcoming). Dan garnered over 600,000 views on YouTube with his video, "Doctor Who Theme A Cappella (With Lyrics!)" which was featured on The Morning Show and CNN's "Geek Out!" blog. "Dan Rider is a gift–intuitive, creative, and totally focused–can't wait to see what he does next!" —Anais Mitchell www.daninadress.com
ARTISTS-IN-RESIDENCE:
• Allison Ciuci, resident producer (Di and Viv and Rose, Theater Row)
• Jessy Yates, performer-in-residence (BAM's Cripfest)
• Hannah Cook, resident designer (The Neo-Political Cowgirls' EVE, the Gym at Judson)
• Dani Leggard, resident graphic designer
• Ian Elliott, resident videographer (NJTV)
WHAT WE NEED
The initial $10,000 in seed money we're asking for will get us through our first two productions (Thud! and You're Going to Hell if you Laugh), allowing us to pay for props, costumes, space, and most importantly, collaborators! The budget roughly breaks down like this:
$2150 will pay for our Resident Artist stipends, compensating our Artistic Directors, Producer, Videographer,and  Graphic Designer.
$4675 will go toward compensating all of our Performers and Designers, covering the entire cast and crew for our first two shows.
$2175 will go toward Show Budgets, covering props, costumes, and set pieces to make our shows look amazing, as well as rehearsal space.
Whatever's left after Fractured Atlas' and Indiegogo's deductions will go towardPrinting and Marketing costs, helping us get the word out about the shows in the physical world as well as the digital one!
OTHER PERFORMANCES
As if a three-show season weren't enough, BITCRUSHER will be appearing a few other times in the coming months:
On July 25th, we will be producing BITS: a Bitcrusher Variety Show (mentioned in Village Voice) as part of Dixon Place's HOT! Festival. We'll be performing snippets from each of the three shows in our season, as well as showcasing the talents of our many brilliant company members! Reserve a ticket now!
Excerpts from Thud! will be performed in public spaces as Fringe teasers leading up to the FringeNYC festival.
In August, we will be traveling to Odyssey Teen Camp in order to give a free performance of Thud! to campers ages 13-18.
PRESS
BITCRUSHER digital theater collective mentioned as one of the Village Voice'smust-see theatre performances of the summer as part of the HOT! Festival at Dixon Place
Thud! mentioned in Time Out New York's feature about New York Int'l Fringe Festival and the summer's weirdest Off-Broadway plays and musicals.
Bitcrusher is a sponsored project of Fractured Atlas, a non­profit arts service organization. Contributions for the charitable purposes of Bitcrusher must be made payable to "Fractured Atlas" only. Any contribution above the value of the goods and services received by the donor is tax-deductible to the extent permitted by law.