iCrowdNewswire - Jul 3, 2016
Fracking Western Maryland? expands it's scope
A collaborative journalism project documenting the fracking debate in Maryland using diverse media.
OVERVIEW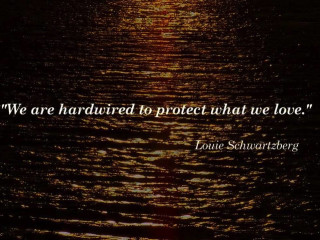 Fracking Western Maryland? began as a documentary project. It's been distributed via DVD & Social Media on the "Fracking Western Maryland?" facebook page. We have begun a collaboration with the weekly "Republican" newspaper established in 1877 in Oakland. Garrett County MD is a "media orphan" in Maryland. They don't receive Baltimore/Annapolis TV news and the newspaper has limited resources to cover the story downstate. This campaign will bring the complete fracking news in Maryland to everyone.
Short Summary
Fracking Western Maryland is the most divisive issue in the state since the Civil War. There are 2 distinct world views competing for primacy. We have been documenting this debate for over 18 months and have released a 67 minute documentary about the political process in 2015 that resulted in a 2 year moratorium that will expire in 2017. New fracking regulations are being proposed and commented on now. This campaign will allow us to continue documenting this debate and provide continuing social media coverage and journalistic support to the Oakland Republican Newspaper. This is a report shot June 27 at an MDE presentation in Baltimore.
What We Need & What You Get
Our budget is $25,000 which will cover dedicated reporting via video, still photography and written copy for the next 3-4 months. This budget will allow us to go to Dimock to document the places and events that Craig, Ray and Lee describe in their comments to Secretary Grumbles and MDE above. We will invite our elected representatives, Secretary Grumbles, Gas & Oil Industry representatives, anti-fracking activists and others to reflect on this process and help educate Maryland voters in video and print interviews. The budget will allow us to hire additional videographers, photographers and writer/reporters as needed. We will continue the process we started 18 months ago and add the print reach and reputation of the almost 140 year old newspaper. For your investment you will receive what amounts to the Maryland "Fracking News Network" via You tube, facebook the "Republican". All of the footage and research will be archived for use in a "Fracking Western Maryland? 2" documentary.
The Impact
The people most affected by this debate in Western Maryland are the most removed from the Annapolis statehouse debate by their isolation from Baltimore media sources. This project keeps them informed and up to date.
Risks & Challenges
We have been covering the Maryland Fracking debate for 18 months. We stretched a $10,000 Kickstarter campaign into a 67 minute documentary that is available via DVD & Social Media and has been shown in theatres and at a film festival. We can't afford to do that again. It takes too much time and resource to accomplish properly. If we fall short of the $25,000 goal we will provide as much coverage as possible on the budget we have. If we exceed that goal it will go toward editing and distributing "Fracking Western Marylnad? 2" before the 2017 legislative session begins in Maryland.
Other Ways You Can Help
Everyone can help by sharing this and spreading the word. Small donations add up.
If this matters to you please help…just take a minute
Please use the Indiegogo share tools!