iCrowdNewswire - Jul 1, 2016
Wish Me Away Faith-Based Tour
The documentary begins a national screening tour of churches, organized solely by the filmmakers.
Filmmakers Bobbie Birleffi and Beverly Kopf are excited to announce that the award-winning documentary, Wish Me Away, is now embarking on a nationwide screening tour. The film provides faith-based communities with a transformative opportunity to guide congregations in a meaningful conversation about faith, sexual identity, and LGBTQ inclusion. Chely Wright's story is more important than ever before because it illustrates that faith and sexual identity are not mutually exclusive ideals.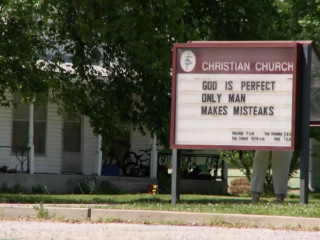 Short Summary
From the first day we met Chely, we knew this was an important story to tell. Not only was this a chance to document the pain of hiding, but also to show one woman's commitment to remain true to herself and her Christian faith. This Faith-Based Tour of churches and places of worship is our opportunity to bring these two worlds together at a time when fear is pulling them apart.
What We Need & What You Get
Our team has already booked twelve churches to begin the tour, including Orlando, Florida. There are dozens if not hundreds more churches and places of worship we need to reach. Your tax-deductible contribution will be used to pay our team to keep finding, communicating with, and booking more churches. It's a labor intensive endeavor. Each church requires multiple follow-ups. To grow the tour we need promotional, marketing and pr materials. We will need to hire a publicist to help spread the word and build momentum and our website will need to be updated on a regular basis,
Each screening will be followed by a Q&A panel specific to that audience. Funding for travel will be required. Our goal with the money raised is to turn the tour into a national campaign that we believe will change hearts and minds. And remember, it's tax deductible.
Other Ways You Can Help
For updated information about the tour, visit our website:
Follow us on Twitter and Facebook. HELP SPREAD THE WORD!!