iCrowdNewswire - Jun 29, 2016
Capturing Community: On the Road
Documenting portraits of women and their environments in contemporary America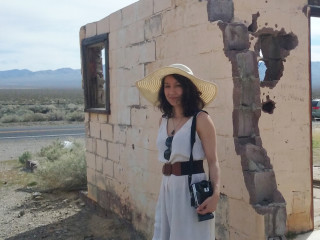 The car is packed and I'm hitting the road! Travel with me across the Southwest, along the Rio Grande, and beyond. Focusing on the lives of women, I will use photography to explore the relationship between individuals and their environment, in order to tell the stories of communities underrepresented in mainstream culture and the arts. Challenge stereotypes and add new meaning to the conversation about diversity by joining our team of road warriors and supporting this project today. Thank you!
Goals
My goal is to give a voice and a face to those underrepresented in mainstream culture and the arts with a particular focus on women. My objective is to explore communities in order to gain a better understanding and share their stories through photography. I will create a body of work that tells stories divergent from the patriarchal norm. These stories will be the subject of my efforts while at an upcoming residency, will be shown in a solo exhibition this fall, and will in time be turned into a book documenting those I meet and of my experiences on the road. Ultimately, my goal is to raise awareness and encourage social reform in our country.
On the Road
I am heading out on the road, traveling through the US Southwest, down along the Texas-Mexico Border, and beyond. During this time I will be exploring new communities and their environments, seeking out interesting individuals to photograph, and documenting my journey. I will travel with my friend and his trusty, yet thoroughly unglamorous, 4-­door sedan, packed to the brim with photography and camping equipment. We'll sleep in tents along the way with the occasional stop off in a motel, hostel, or with a generous friend.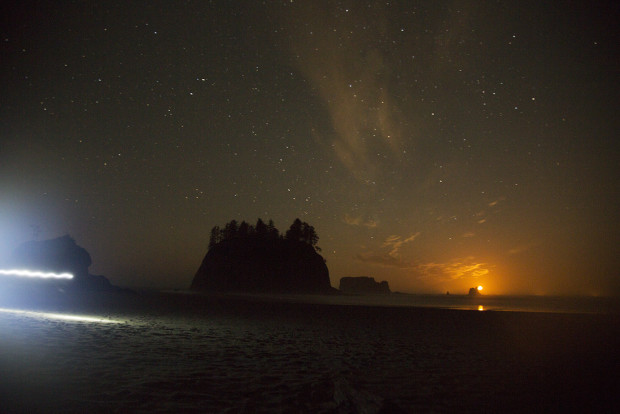 With Your Support
If I have the pleasure of receiving your financial support, I'll be able to make a much needed upgrade on my digital camera and purchase the film necessary for shooting with my 501cm Hasselblad (the only camera I use for portraits). I will also be able to pay for the processing and shipping of my film, which will be vital for protecting it from the searing heat of a Southwest summer. Finally, you will be helping me to cover some of the day-to-­day expenses including fuel, food, and campsite fees. Every donation, large or small, is deeply appreciated and important for keeping us on the road making art and sharing people's stories. Even just $10 will allow us to put a few more gallons of gas in the car, take us a few more miles down the road, and a little closer to our goal of raising awareness about underrepresented communities.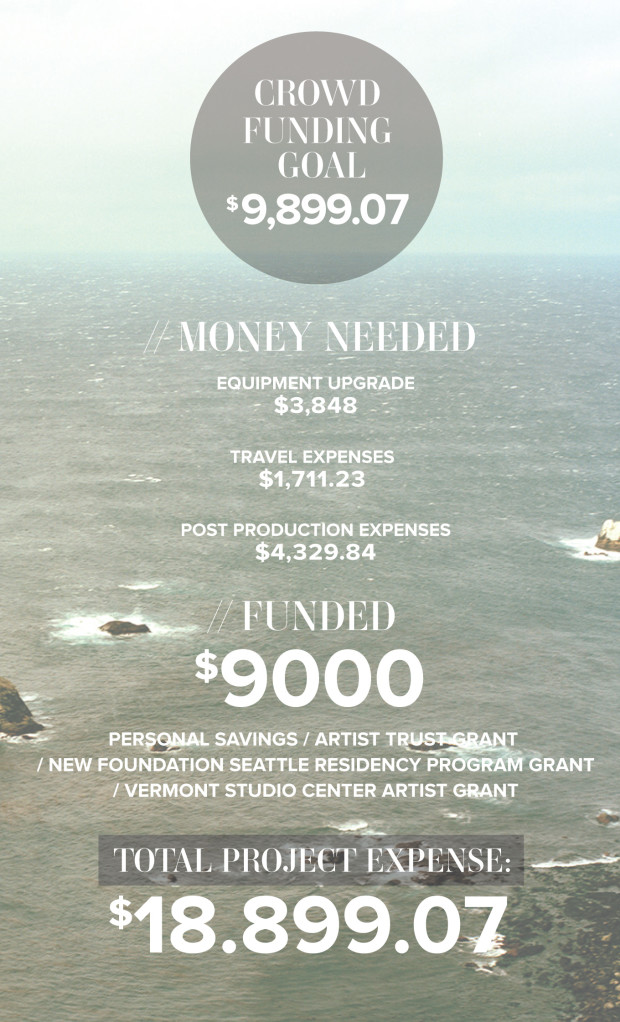 Designed by Phillip Lee.
Thank you for your time and generosity, I really appreciate you stopping by and taking a look!
Curator's Notes
The subject of Marilyn Montufar's photography is people, first and foremost. The dialogue she sets out to open, whether about gentrification, differing sexual identities or even the eternal American question of human's relationship to the landscape – aims at visibility, yet never settles for victimization, or vindication. John Szarkowski likened photography to either a mirror (introspective practice) or a window (direct observation). When she gazes into her camera's viewfinder, Montufar's 'mirror' is at once two-sided and see-through: it is her self-expression as a young woman artist and a raw, unequivocal look at society and the people that rest at its margins. This is what makes Montufar's work important, necessary and incredibly urgent.
– Lucile Chich, Curatorial Fellow, Bellevue Art Museum
Inspired by poetic erosion in nature Marilyn Montufar describes her landscapes as spaces bearing the same fragility of that of a human body. Her quest is to explore nature not as un-inhabited places but zones that inspire the imaginary expression of each and every individual deserving of all dignity. Twisted, gnarled, and quiet, her tree becomes a tree of life that carries within the vital energy of all existence in the mist of all change. Body as landscape is reflective of Montufar's way of seeing…The transition from portraits to landscapes and back to portraits pronounces her quest to bring closer the magical links between nature and people.
– Jimmy Centeno, Curator, The Jean Deleage Art Gallery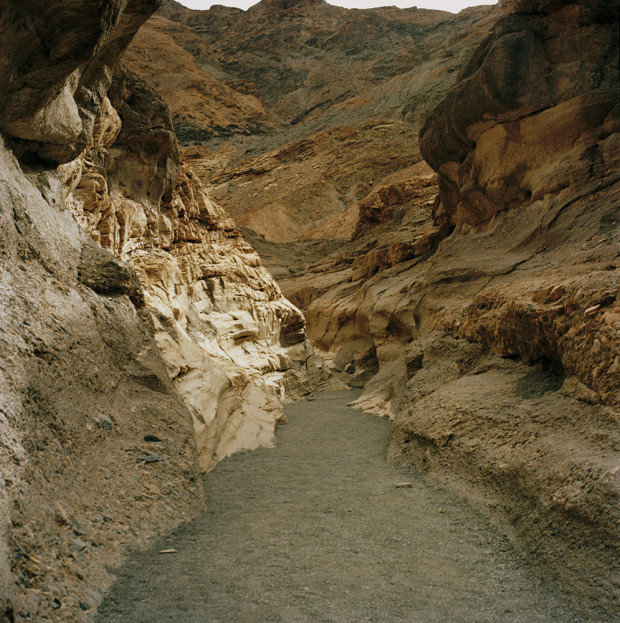 Challenges Ahead
As with any project this ambitious and complex, there will be challenges that present themselves. While we cannot anticipate every possibility, we have prepared ourselves for the following:
The Trials of the Road: Flat tires. Scorpions. Crummy campsites. Extreme Heat. Bad directions. These are just a few instances of what lies ahead for us as we travel down the road. Fear not! My companion and I are both experienced travelers, both in and outside of the US. We're ready to face whatever any setting might throw at us, from the urban to wilderness, we've armed ourselves with the knowledge and equipment to not just survive, but thrive and accomplish our artistic goals.
Meeting People to Photograph: How the heck are we going to meet all these people? Well, I have a long track record of engaging with individuals, many of them starting out as strangers, developing the connection with them as I go through the photographic process. In addition to engaging with strangers as they come along, we've also been laying groundwork by reaching out to friends, family, and colleagues who can help introduce me to people and settings conducive to finding photo subjects.
Film Logistics & Production: Shipping. Printing. Scanning. Oh my! While I'm on the road, I will be working with a photolab back in Los Angeles that I have a long-standing relationship with. Thanks to your donations, I will be able to safely ship the film away from the potentially destructive summer heat and back to LA. Once there, my colleagues will handle the initial processing, scanning, and archiving of the film – allowing me not only to collect stable, developed film at the end of the trip, but also view scanned copies of my work while on the road.
Other Ways to Help
Just as important as making a donation is helping us to spread the word about our project. Please share on social media, send an email or text, tell a friend, whatever it takes, please help us to let people know about this project and make some noise.
You can follow along with our progress by liking my social media pages onFacebook, Twitter, Instagram, and by signing up for my newsletter.
Also, don't forget to use Indiegogo's social media sharing tools after you make your donation, shout your support from the rooftops, we're proud to have you on-­board as a supporter, you should be too!
Artist Bio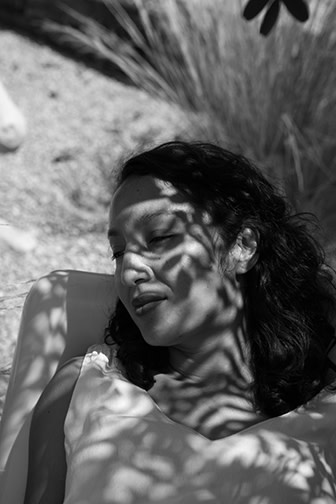 Photo by Jessica Chou
Marilyn Montufar was born in Los Angeles, CA. and received her B.F.A in Photography from the School of Visual Arts in New York City.
Her photography is inspired by the diverse life-styles that surface in major metropolitan areas.She is interested in documenting the transitions inherent in gentrification and human relationships through a practice of portraiture and an exploration of the evolving urban and natural landscape. Often the work is an extended study of her subjects throughout the years, including the portrait series with intimate photographs of friends and strangers who have crossed her path.
Currently, she resides in Seattle, WA.
A big thank you to our generous supporters at