iCrowdNewswire - Jun 28, 2016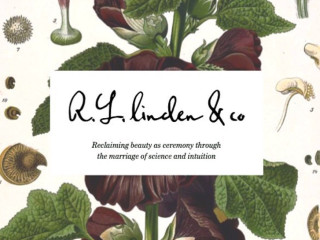 R.L. Linden & Co NEXT LEVEL!
Cult favorite brand in the green beauty movement needs to expand without losing product integrity.
R.L. Linden & Co. launched it's first 3 products in 2013 out of Robin's basement. We've been surprised, grateful and utterly humbled by how fast our eco-friendly, woman owned, small business has grown! We have some amazing opportunities ahead of us and need to ramp up production, but refuse to outsource our formulations or compromise on the quality of our ingredients. Our crowdfunding goal is to up production and meet increasing consumer demand while retaining high product integrity.
Your support of this campaign will enable us to "Level Up" and meet increasing customer and retailer demand while remaining true to our original vision. We simply don't have the words to let you know how much this would mean to us!
R.L. Linden & Co. creates gorgeous and effective eco-beauty products
Our company serves to improve the quality of life for ourselves, our customers, our community and our environment.
R.L. Linden & Co. was created in 2013 by two friends, Robin & Lynn
Together, we have over 30 years combined experience in creating all natural skincare.
We are small and conscious!
Our company is women & minority owned, based out of Denver, Colorado. We formulate and hand blend all of our products in house, in small, quality controlled batches from high quality, ethically sourced ingredients.
Robin & Lynn launched R.L. Linden & Co. with the support and understanding of their families
We are lucky to have tech-savvy, creative husbands, as well as 5 kiddos between us. Within the last year we have hired 3 part-time employees, as we are no longer able to do everything ourselves as the business expands.
R.L. Linden & Co. has grown exponentially from the first three products.
We offer several product lines –
Eco- friendly skincare
All natural perfume oils
Restorative Rites, our line of herbal teas
Materia Spa, our beyond non-toxic bulk, backbar products for eco-centered spas and salons.
R.L. Linden & Co. products have been featured in :
Into The Gloss, Refinery 29, ASOS, 5280, Paris Vogue, The Denver Post, Westword, Well & Good, Self Magazine, Rank & Style, Thoughtfully Magazine, Brit & Co, Things & Ink, Elle Magazine and many more.
Backers will be directly supporting a woman/woman of color owned, eco-friendly, small business that supports our local community and maintains a strong D.I.Y. ethic…..and you'll receive some super rad gifts too! Win Win!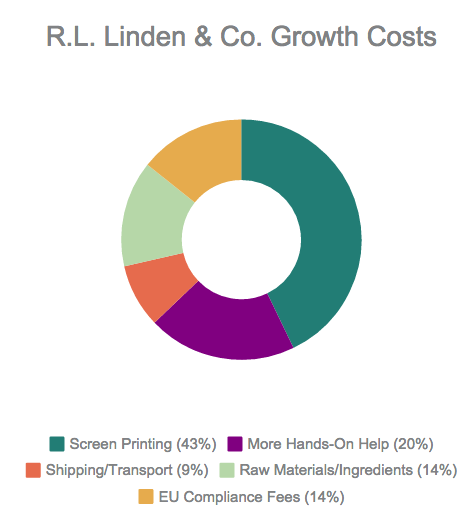 The details:
Screen printing– aside from being dope looking and eco-friendly, our new packaging cuts down on the man hours used during the labeling process.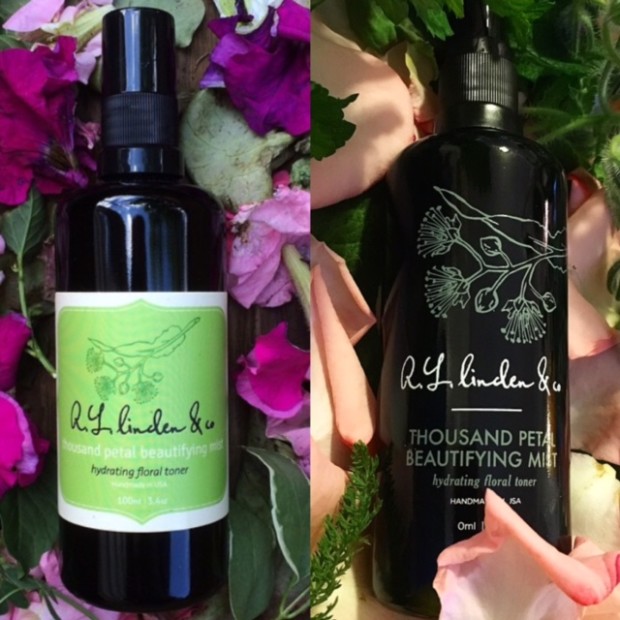 More Hands On Deck- we currently have 2 part-time employees (Susan & Rhea) that help with production and 1 part-time employee (Shannon) that helps with administrative duties. We are striving to move all our employees to an actual living wage, increase current employee's hours and hire more hands-on help for production, shipping & fulfillment.
Shipping – we will cover shipping for the rewards of this campaign to our backers, as well as cover our shipping costs on packaging and materials.
Materials– ingredient backstock to have on hand for when larger wholesale orders come in to cut down on the time from when order is placed to when order is received by retailers.
EU Compliance– we now have a distributor in the EU (extremely exciting) and it is quite costly and resource intensive to cover the ongoing costs of becoming an EU compliant cosmetics manufacturer.
If we do not reach our funding goal all funds raised will be distributed in the same percentages across the categories listed above.