iCrowdNewswire - Jun 27, 2016
Partial Nudity at the Edinburgh Fringe!
Help bring a new play to Edinburgh.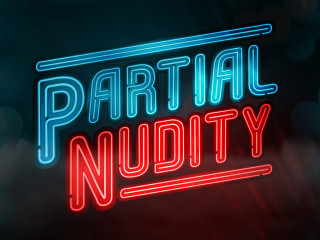 Fandango Productions is taking their debut play, Partial Nudity, to the Edinburgh Fringe Festival- and we need your help! Check out the details of our show below, and the donation perks to the right. We hope to see you in Edinburgh!
What is Fandango?
Fandango was created by British actor Joe Layton and American actress Kate Franz. From a passion for making their own work, a desire to create something with a message that matters, and a dream of performing at the Edinburgh Fringe, Fandango was born. Using a shared interest in sexual politics, their own life experiences, and stories of people they've met, they created the story for Partial Nudity.
What is Partial Nudity about?
A Bolton pub. One stag do. One hen do. Two strippers forced to share a makeshift dressing room. For Darren, a local lad, this will be his first full strip. For Nina, an international student at Manchester, it's just another stag to pay off her student loans. Over the course of this claustrophobic 50-minute drama, these two strangers descend into a territory that leaves the audience feeling as exposed as they are. An intense exploration of gender roles and power.
Who's on board?
Emily Layton
Writer/Director
Having graduated from Cambridge, Emily made her debut at last year's Fringe with her play
Two Thirds.
Since then she has moved to London, where she enrolled on the
Old Vic New Voices
writer's program. She also works as a freelance producer. Her work this year includes independent feature
Chubby Funny
and web series
Post Coital.

Kate Franz
Actor
Kate earned her BFA in Acting from the competitive Emerson College in Boston, MA. Since moving to New York, she has balanced television and commercial jobs with creating her own work.
Joe Layton Actor
Joe trained at Drama Centre, graduating in 2013. Since then he has worked predominantly in television, starting out alongside Jamie Dornan and Joe Dempsie in Channel 4's New Worlds and most recently starring in BBC3 and BBC America's hit series Thirteen.
What is the Edinburgh Fringe?
The Edinburgh Fringe is the largest arts festival in the world, showcasing theatre, comedy, dance, and music every August in Edinburgh, Scotland. Check out their website here.
Why do we need your donations?
This is a self-funded project. Which means, it's all our own money. And by all our own money, we mean every penny that we have- and some pennies that we don't. That's where you come in. We're very passionate about this story and its message, and about making our own work. With your help, we can ensure that Partial Nudityis the best show it can be, and continue making work that matters.