iCrowdNewswire - Jun 24, 2016
World's 1st activity tracker for cars & motorbikes
Accurate & compact device for measuring any car or motorbike performance and your driving skills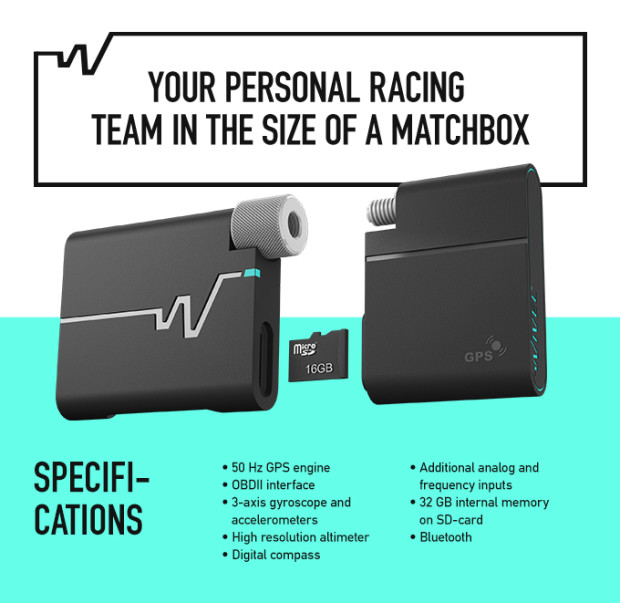 Wivel is the worlds 1st performance tracker that is engineered by a group of car enthusiasts and highly skilled specialists. It works with all kinds of vehicles: cars, motorbikes, go-karts and basically anything else with an engine. Wivel collects and saves the driving data from the different types of Motorsports (circuit racing, autocross, drifting, drag racing etc.).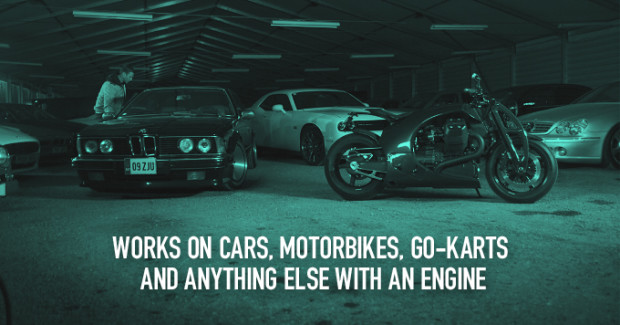 The recorded data is saved to the internal memory and transmitted via Bluetooth to any smartphone, tablet, smart watch or computer.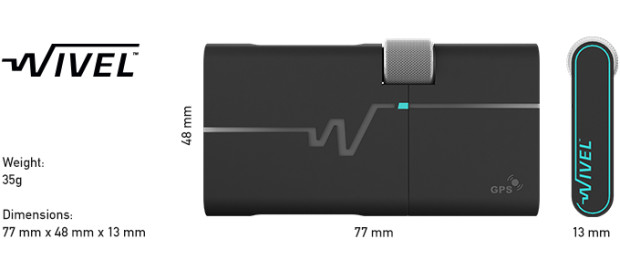 The idea of creating Wivel was born nearly two years ago on a racetrack. At that time, we could not find any well engineered, accurate and a low-cost tracking device that would be open for the software developers.



We have packed Wivel with all kinds of high-end technologies, so you could benefit from using just one device! Wivel is a small and compact device for measuring the car performance as well as your skills as a racecar driver.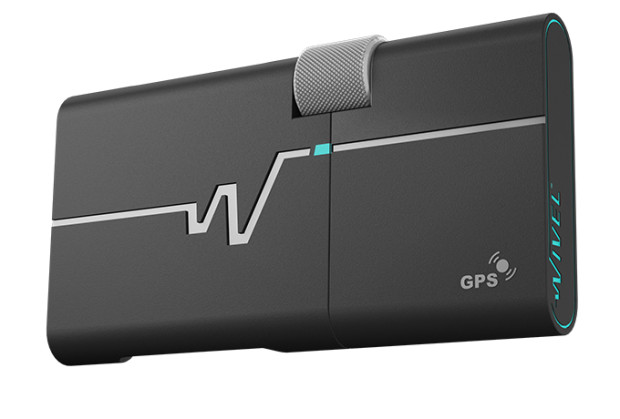 It was a matter of a great research to be able to turn it into one of the most accurate performance meters which measures all the possible acceleration and braking times, cornering forces, laps and distances. Moreover, Wivel can estimate your car wheel power and the torque.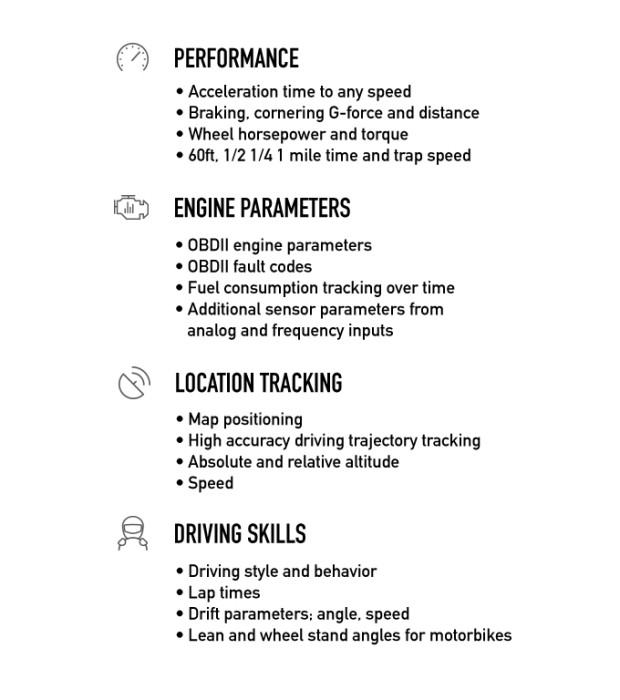 Wivel will not sacrifice the precision to making itself invisible like many other OBDII dongles do.
It is easily noticeable that a GPS signal is the best in the open fields with clear sky and it does not get satellite fixes inside the buildings. Due to Wivel using a patch antenna, it is easily mounted inside the vehicle in a way, so that the GPS antenna is located horizontally with the best position being beneath the windshield.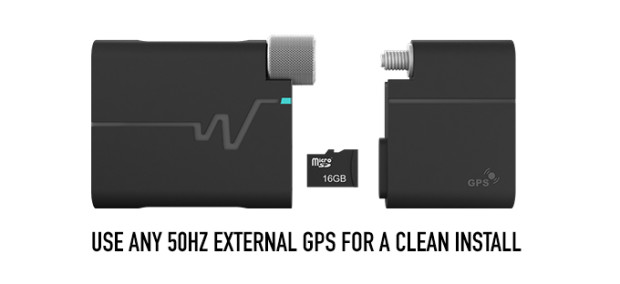 If this is still insufficient, the antenna can be removed from the device and placed outside, on top of the car.
However, it should be noted that the position of the device itself is not restricted – it can be mounted as desired, since the device calibrates its position automatically.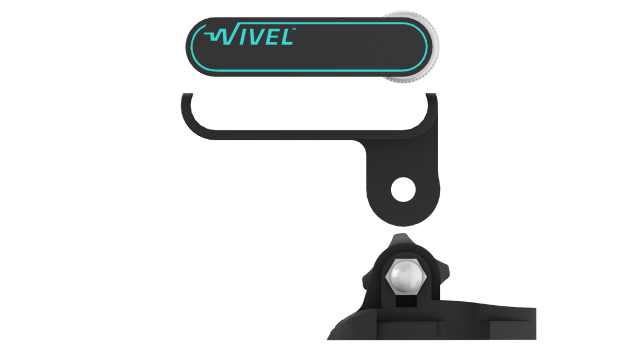 Our superior accuracy is provided through sophisticated digital filtration, signal processing and data fusion algorithms that take conventional GPS accuracy down from 5 m to 50 cm.
The advantage of Wivel is that it combines all the possible measurements of the vehicle dynamics' parameters into one compact package. By doing so, the ultimate precision is achieved through several sensors' data fusion in the firmware of the device. Using the data derived from the disparate sources allows Wivel to provide information that is more accurate than it would ever be while using the individual sources.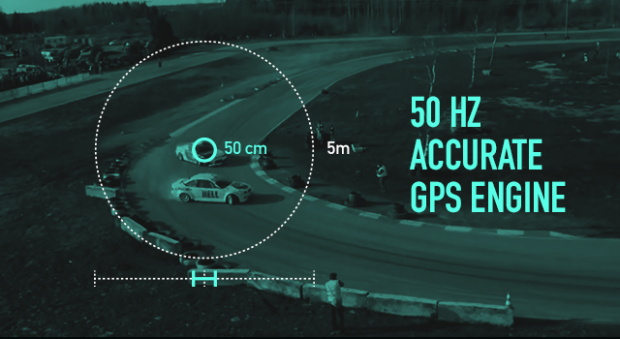 After digitally filtering the individual sensor data, sensor fusion will take place, using the extended Kalman filter implementation, which in it's turn, combines an output that uses weights by the quality of measurements. Wivel also contains secondary sensors, namely magnetometer and a barometric altimeter that improve such calculation parameters as drift angle, lean angle etc.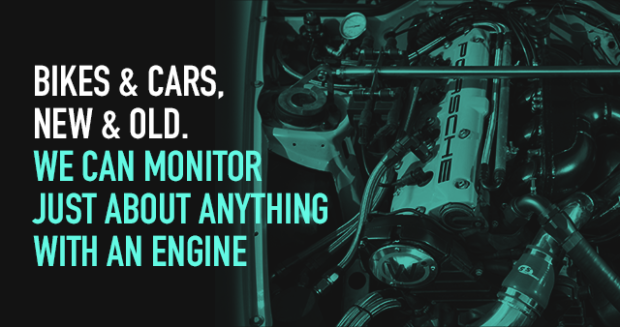 In addition to the OBDII interface, Wivel has an extra power source and a few inputs for additional sensors.
For the vehicles manufactured before 1996 and motorcycles we use some additional inputs to monitor the engine speed, throttle position, coolant temperature, brake and oil pressure etc.

On OBDII equipped cars we use analog inputs to log the additional sensors that register brake pressure, steering angle, etc. We use linear potentiometers to measure the suspension, but it can also be used with any kind of a custom setup.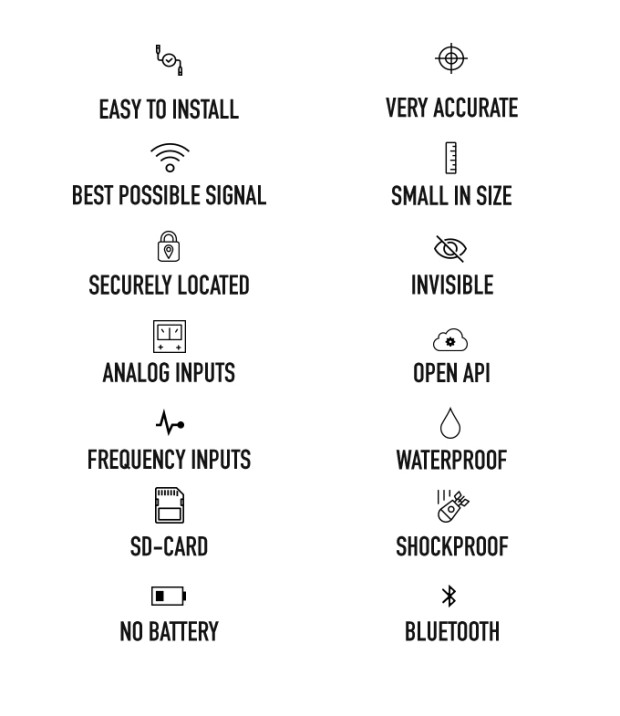 Since Wivel is going to develop over the next few years, it is very important for us to be at your disposal. With the help of our service app we can constantly update the device firmware, improve its accuracy, as well as create the new features and connect new apps to it. In case something happens with Wivel, we can we can find possible problems remotely.


Works on iOS and Android.
Pairs the device with the user (Facebook or Google log-in).
Displays Wivel information (serial number, firmware version).
Updates Wivel firmware automatically via Bluetooth LE.
Calibrates device and its sensors after installation.
Configures frequency and analogue inputs, scales them.
Enables you to set up the output type (binary, ASCII etc.).
Enables you to set up output parameters allowed.
Checks vehicle parameters from database for configuration (weight, length, height, power etc.).
Displays and decodes connected vehicle information (VIN).
Scans and deletes ECU fault codes.
Acts as real-time display for all sensors connected to Wivel (OBDII, internal sensors, analog, frequency inputs).
Allows you to create custom real time displays (engine temperature, oil pressure, engine speed, throttle position, G-force, pitch/roll).
Displays Wivel GPS vs phone GPS location on the map in real time.
Displays raw vs filtered data simultaneously.


(MRSP 19.99 EUR)
We are proud to announce that Wivel is already merged with Harry's Laptimer, world's bestselling data recording tool for car and bike enthusiasts.Wiveltracker and Harry's LapTimer are a great fit and share a common idea. Both of the products were born on the racetrack, they are developed by racers for racers
NB! We are offering this proven solution as a bonus to our perks
It is a proven solution that has more than 750 track included globally. Its users have already logged more than
5.2 million miles
with 61% users drive in USA, 30% drive in Europe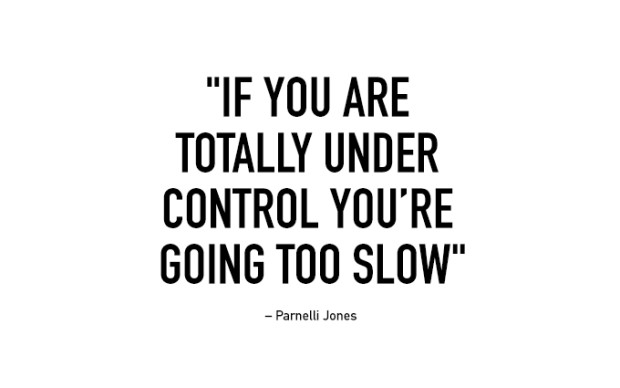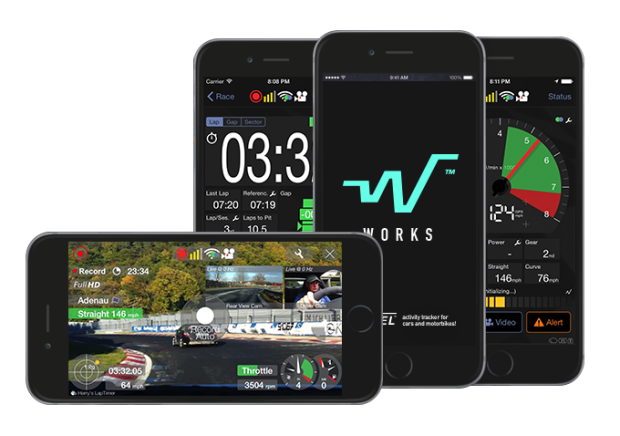 Wivel platform is an open source. We have designed Wivel to be able to work with many useful mobile applications that can help you to connect with your car or motorcycle. We offer you the cutting edge technologies, the data gathering and streaming like none of our competitors can include. We are constantly working on the integrating and developing more apps.
If we don't support your favorite app or if you want to develop further your app, please contact us: info@wiveltracker.com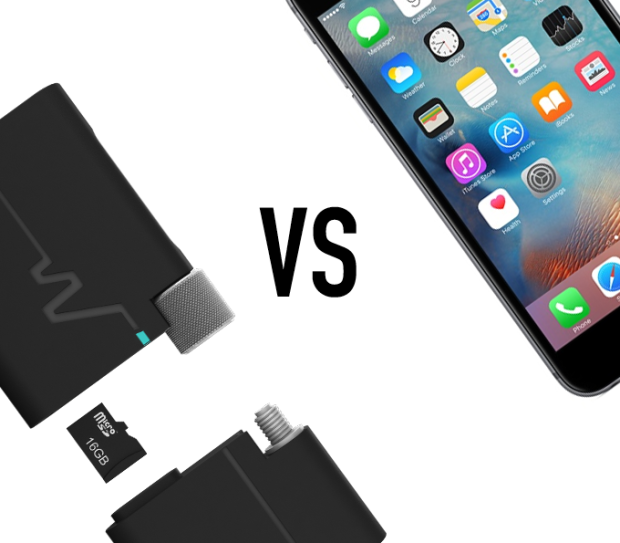 Try to think about Wivel in the same way you think about your smartphone or a wearable tracker that is customized for you, only that Wivel is customized for your car or your motorbike. Wivel connects itself to a vehicle directly for a maximum integration into its dynamic processes. Smartphones cannot achieve that and have to compromise on precision.
Beside that, most of our mobile phones are equipped with a 1 Hz GPS. This means that your phone is asking for its coordinates once every second. A car passes 27,78 meters in one second when travelling 100 km/h. This means that cell phones accuracy at 100km/h is 27.78 meters. Accepted rate of accuracy for performance measurement is max 0,5 meters at 100km/h and that's why we use 50 Hz GPS instead of 1 Hz.


vehicles don't have any restrictions on the energy consumption. Therefore your device can always concentrate on the high frequency measurements and calculations without being disturbed by any other functions. High sensor update rate means that there is more data available for calculations, however it appears to be meaningless if uncertainty is also high. That is the reason why the data mining inside the firmware is dynamic and adapting to the conditions.


as well as other internal sensors including (gyroscope, accelerometer, digital compass, magnetometer and altimeter) that are averaged with the several times higher frequencies. OBDII parameters are inquired at a car's maximum allowed rate. Data transmission over Bluetooth is also dynamic and adjusts itself to the situation. It means that stopping at the traffic lights generates less data than the high speed driving on a circle track.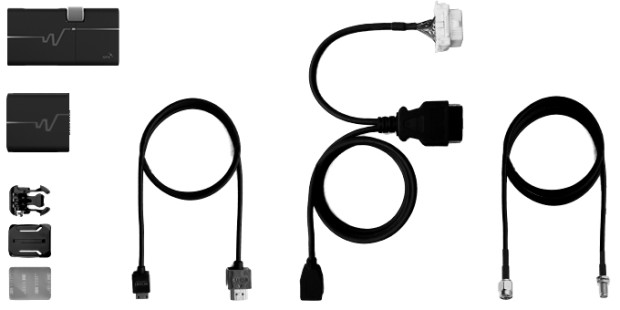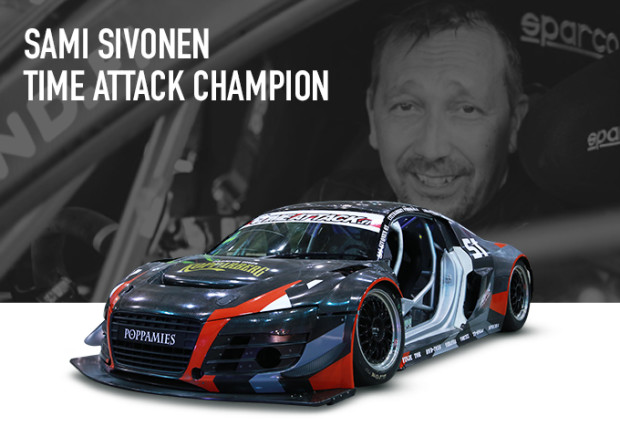 Sami Sivonen (APR Finland)
"Even though we do have a highly sophisticated data logging system from Motec installed in our Audi R8 1:1, we choose Wivel to make sure that we have the records of every outing with our car. Automatic saving of the drive data and a backup into a cloud allows us to always have our key performance data available, even in case something goes wrong with our primary system. Weighing mere 35 grams it is a no sacrifice to have such a device on board at all times."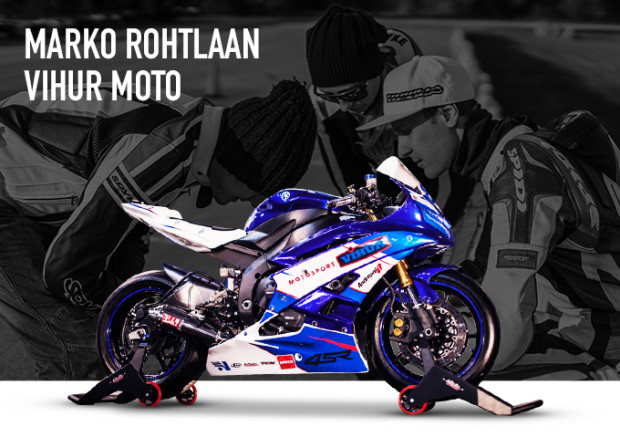 Marko Rohtlaan (Vihurmoto)
"The most important things in racing are knowing what you are doing and analyzing data. You can only win if you are consistent, precise and fast. For that you need a data logger. It will help you to monitor the smallest of the details, ensure the best driving line, pin-point your own mistakes and see how the bikes' parameters change after adjustments."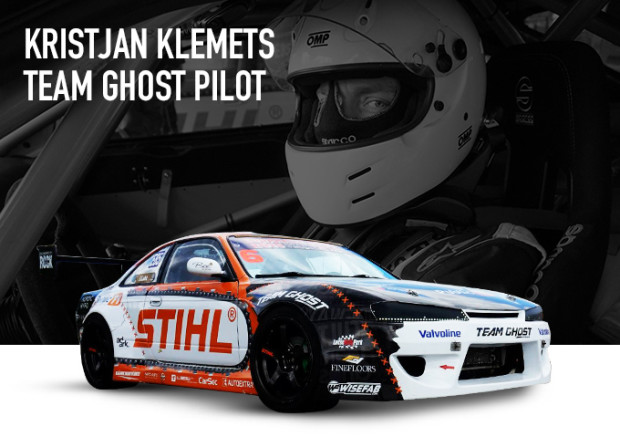 Kristjan Klemets (Team Ghost)
"Go into a corner, know your entry angle. Make a suspension adjustment, know you're making more g's or not. Tune the engine, see the result."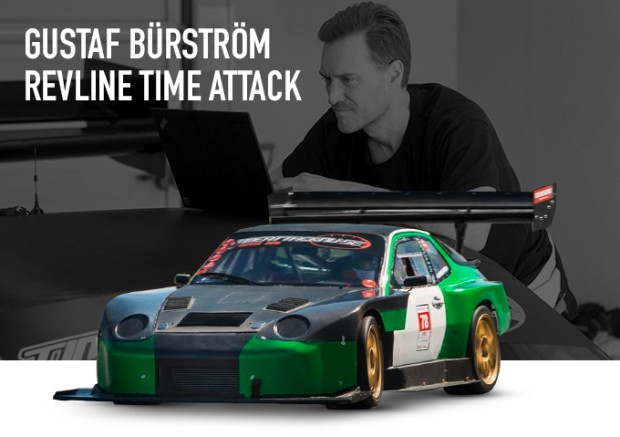 Gustaf Bürström (Revline Time Attack)
"By constantly following up and analyzing the data I can make sure that I develop the car the right way and improve my driving in the areas where I can cut the most lap time. Without data logging it would have been like navigating without a map."