iCrowdNewswire - Jun 24, 2016
VOILÀ: THE PORTABLE ANTI-THEFT THAT RECOGNIZES YOU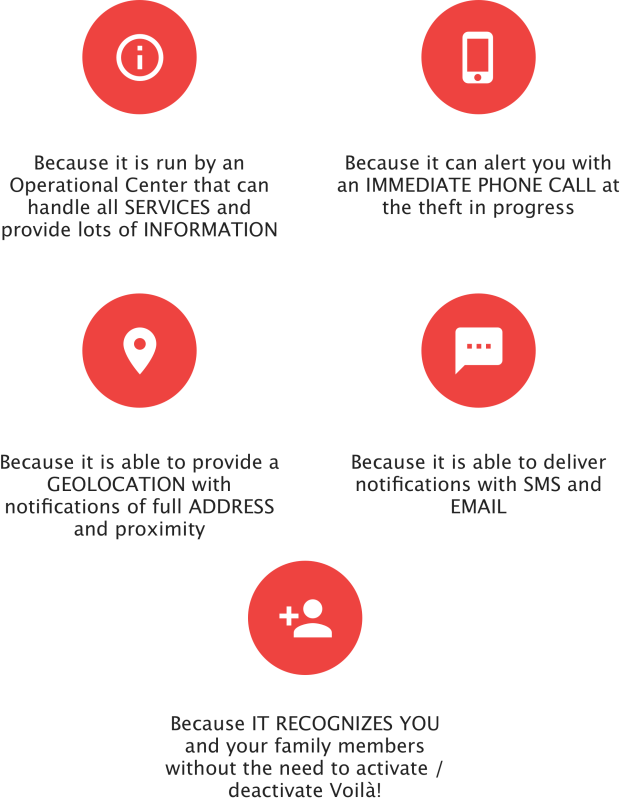 WHY WE DECIDED
TO CREATE VOILÀ?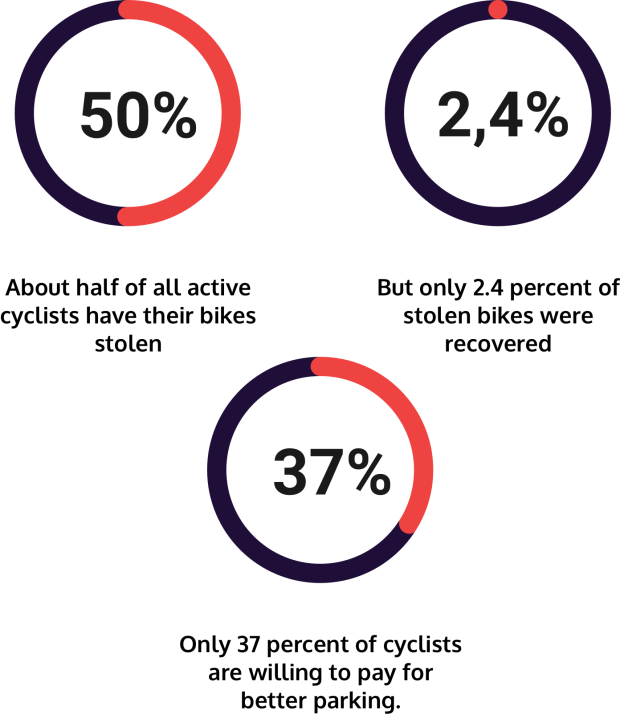 YOU CAN USE IT FOR:
BICYCLES – MOTORCYCLES – CAR – SUITCASES -TRACKING PEOPLE AND ANIMALS AND MUCH MORE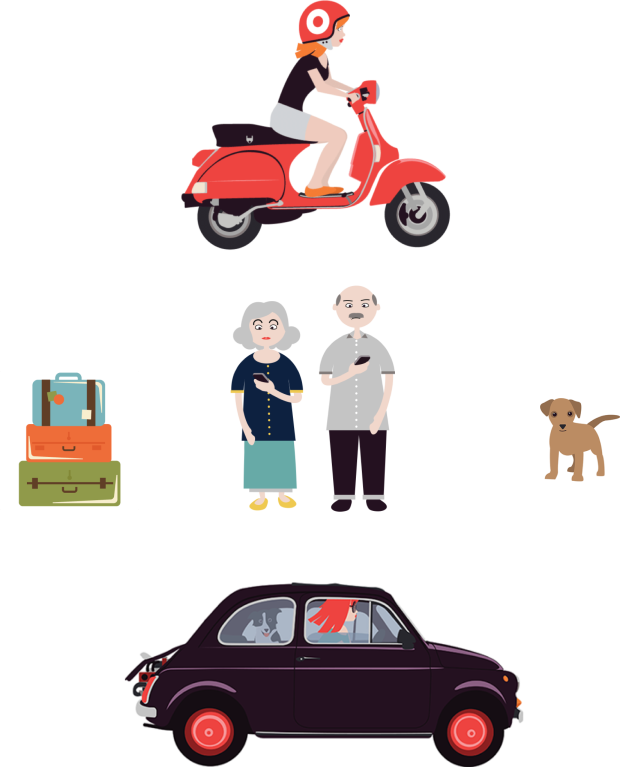 HOW DOES IT WORK?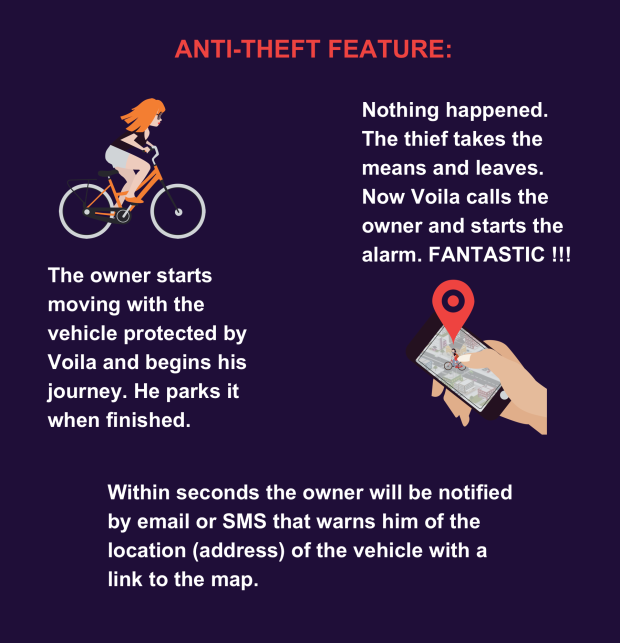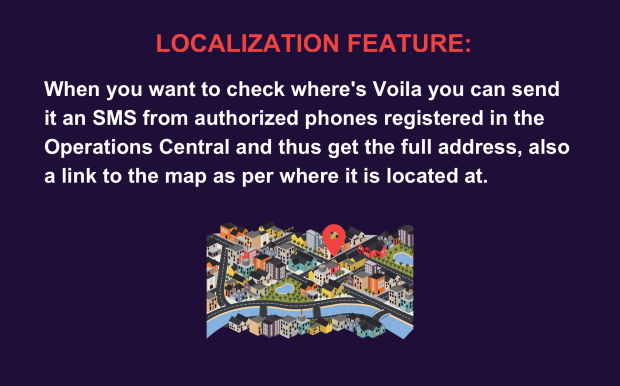 THE GEO-LOCATION FROM VOILÀ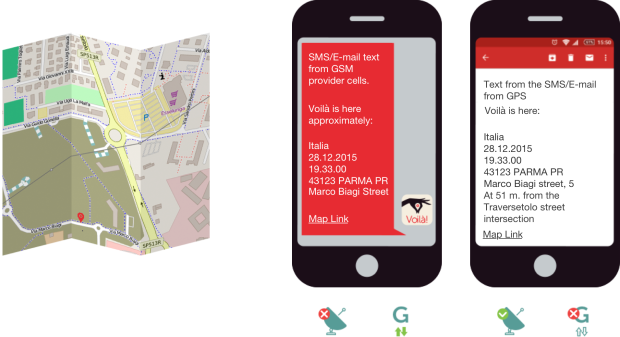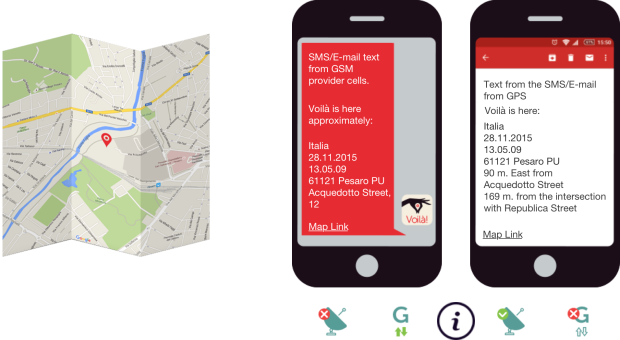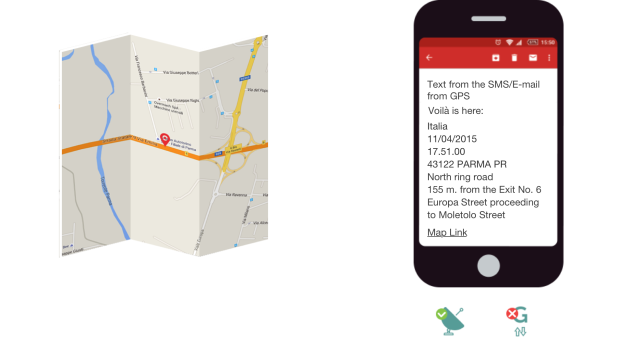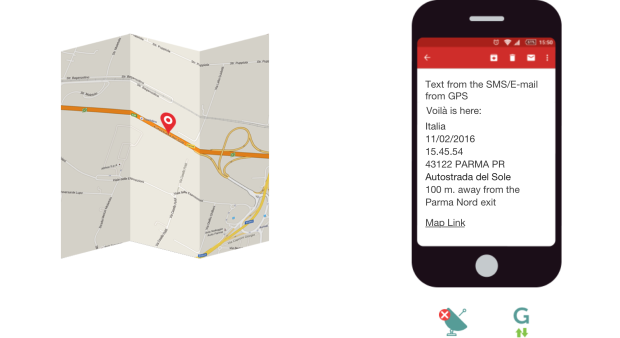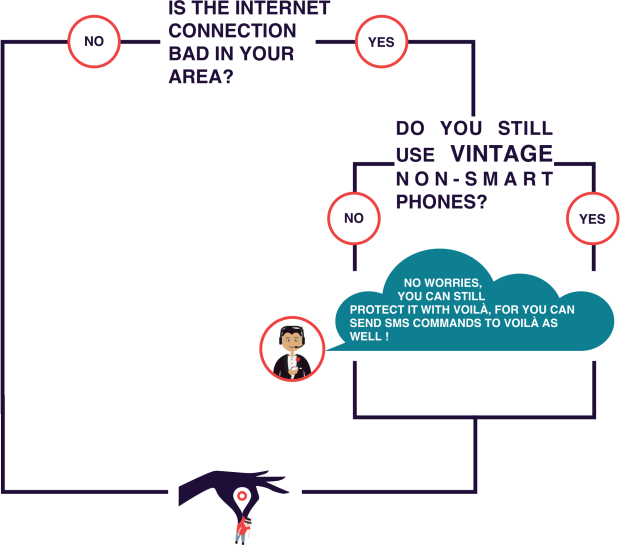 WHERE IT'S HIDDEN?
Voilà you can place it inside the
handlebar of any type of bicycle,
or alternatively inside the tube
seat, if possible.
For protecting other valuables, you will be provided with a barrel and a dockable pouch, based on your specific needs.
TECHNICAL SPECIFICATIONS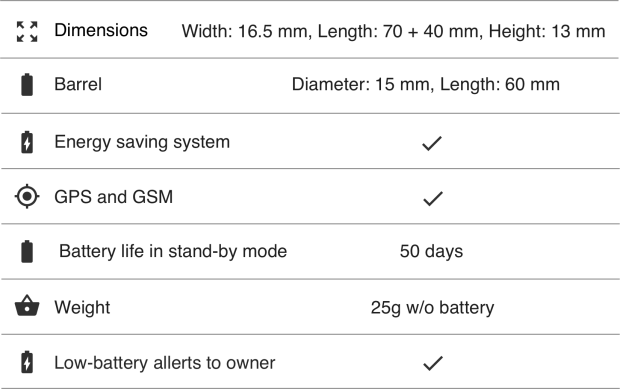 HOW IT'S DONE?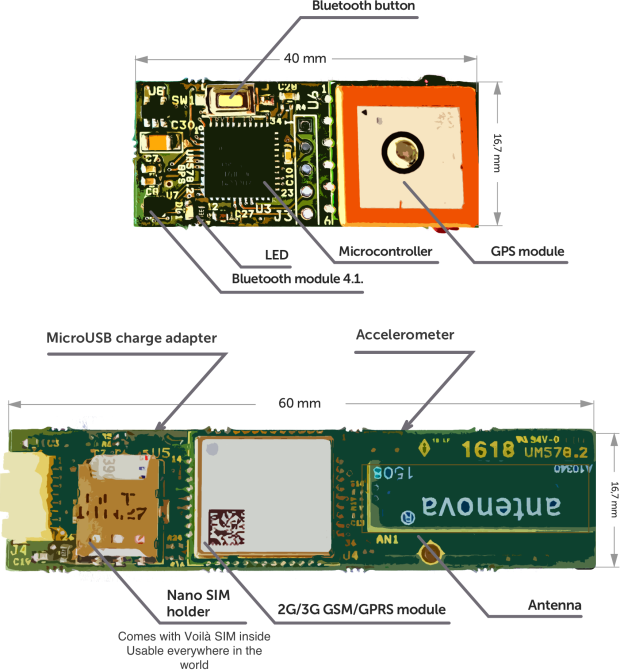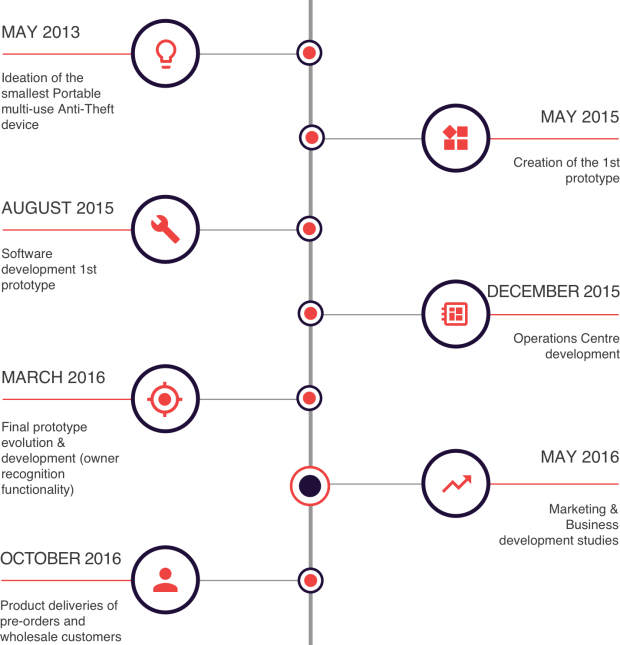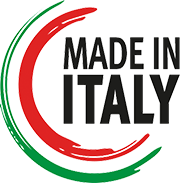 PATENTED SYSTEM
All the above-mentioned services provided through an annual subscription. For more info kindly visit our Web site www.voilasrl.com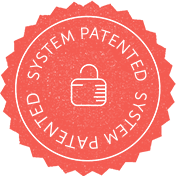 OUR TEAM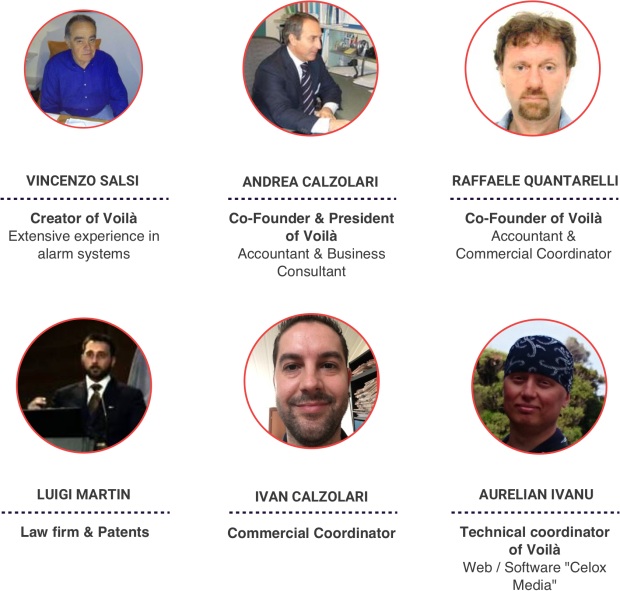 FAQ
Q: What makes VOILÀ unique?
A: – First off, Voilà is able to call you in order to warn of the theft in progress.
The Geo-location includes the exact address and proximity, using both the GPS coordinates and also the Cell radio relay coordinates. Namely, for example 150 meters from a certain Street, and 50 m from a certain intersection.
– Bluetooth recognition of the owner and family members (up to 10 in all) for a user-friendly experience: if you walk away at 15-20 meters Voilà won't see you and will start the Anti-theft module; and vice-versa.
– Voilà also features a Microcontroller with complex Anti-theft and Localization logic inside.
– The Operations Center able to manage all the services provided to our customers.
– Notifications via SMS, email or both to multiple phones in a language of the country that we are present in. Sometimes the GPRS connection cannot be established, and in such cases we are able to communicate to our users the Geo-location through SMS.
– The Operations Center is able to enable/disable remotely the SIM cards inside Voilà Anti-theft devices.
– The Call center service available, at that time, in many languages of the Voilà markets that we wish to expand to.
Q: How come can Voilà be used for bikes, cars, domestic animals etc? They all have specifics of their own.
A: We have studied the softwares that could be used in a diversity of modes:
– a software for usage on bikes (battery saving mode);
– a software for the cars and motos;
– another software for company'fleets;
– and one for professional cyclists.
Depending on the use, the Operations Center, can switch them over for you.
Q: What are VOILÀ size and weight?
A: It's made in two plates connected through a small cable. These are 60 + 40 mm long and 16.7 mm height. It weighs about 25 gr (~1 ounce) battery excluded.
Q: Is the battery always ON, what is the approximate charging period?
A: Our developing team succeeded to implement multiple battery saving modes, practically only the Accelerator remaining ON. The other modules present within Voilà (BT, GSM, GPS) will only activate when an unauthorized movement is detected.
Q: What is the version of the Bluetooth module, is it battery consuming?
A: Voilà is a high-tech device. We featured on our Anti-theft device one of the latest and most battery-saving BT module – 4.1. It consumes only 35mAh. WHEN and IF the value object is moving. Zero if in STAND-BY.
Q: The GSM / GPRS module on-board, is it 3G capable?
A: It sure is, as we are well aware of the fact that 2G is being phased-out in some of the countries.
Q: How can Voilà be charged?
A: With any of the Micro USB 5V battery charger that you have plenty at home. You won't have to remove the device as we have an adapter sticking out easily. You may also charge it leaving it in its place with a power bank, when you are on road.
Q: Is the SIM user replaceable? so I may travel to atypical countries and buy a local pre-paid SIM?
A: You won't have to! Voilà comes with a Nano SIM card inside, provided by the largest ISP we have contracted. In fact the data strings are so small that we can afford such a small Subscription cost of less than 2-3 Euros a month, based on the subscription you chose to buy!
Q: How much signal reduction is caused by being enclosed in handlebars?
A: In average we get 10-14 sattelites within the aluminum handlebars.
Q: The E-mail and SMS notifications, what language will these be in?A: Thanks to the multi-language Operations Center, we are tempted to offer full service and not to limit to only Italian and English languages.
Q: What about the alternative charging sources? E-bikes or bikes with large batteries could use them to charge Voilà.
A: Thanks to Voilà portability it could be connected to any power source, we are analyzing the possibility of providing a diversity accessories for energy transformation: for cars, e-bikes batteries complying.