iCrowdNewswire - Jun 23, 2016
Orchestrating Change: a documentary film
Orchestrating Change is the story of the only orchestra in the world for people with mental illness
Barbara Multer Wellin
Los Angeles, United States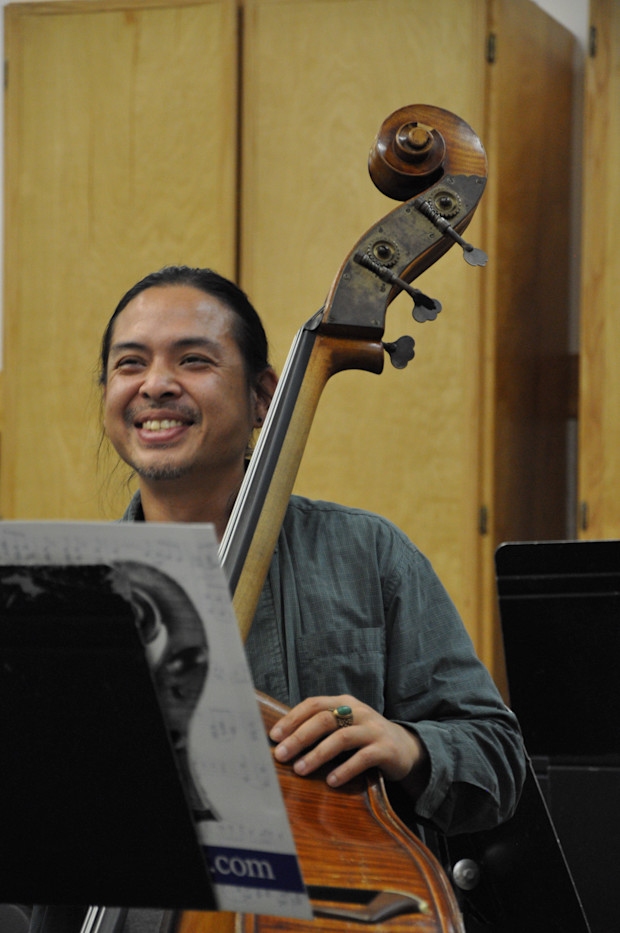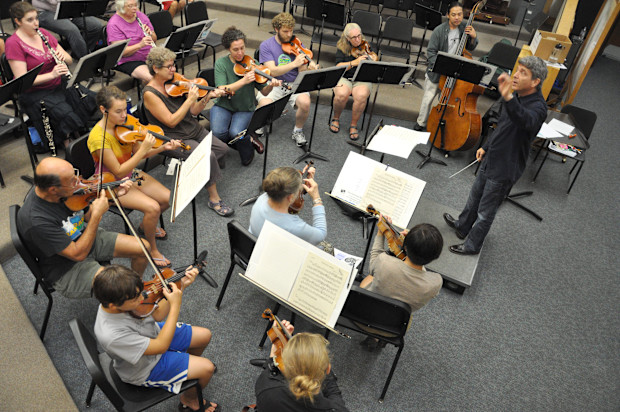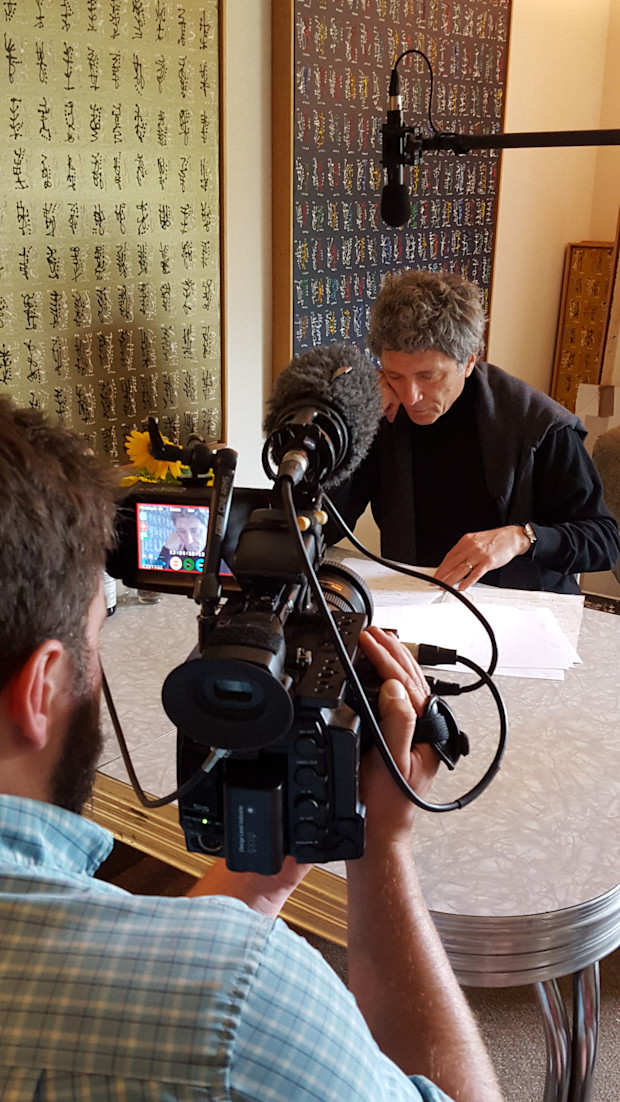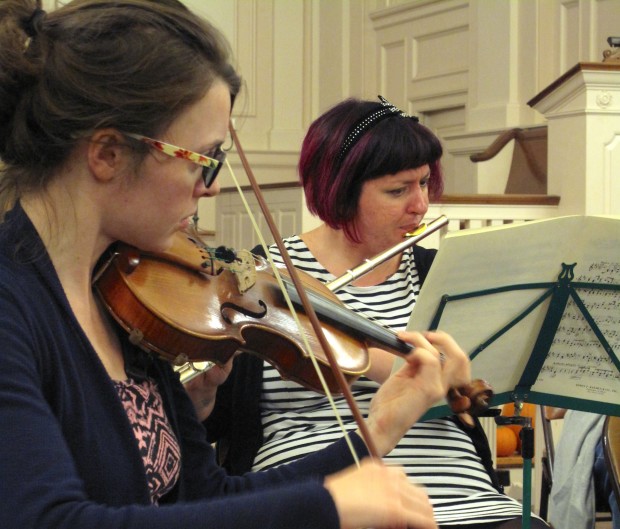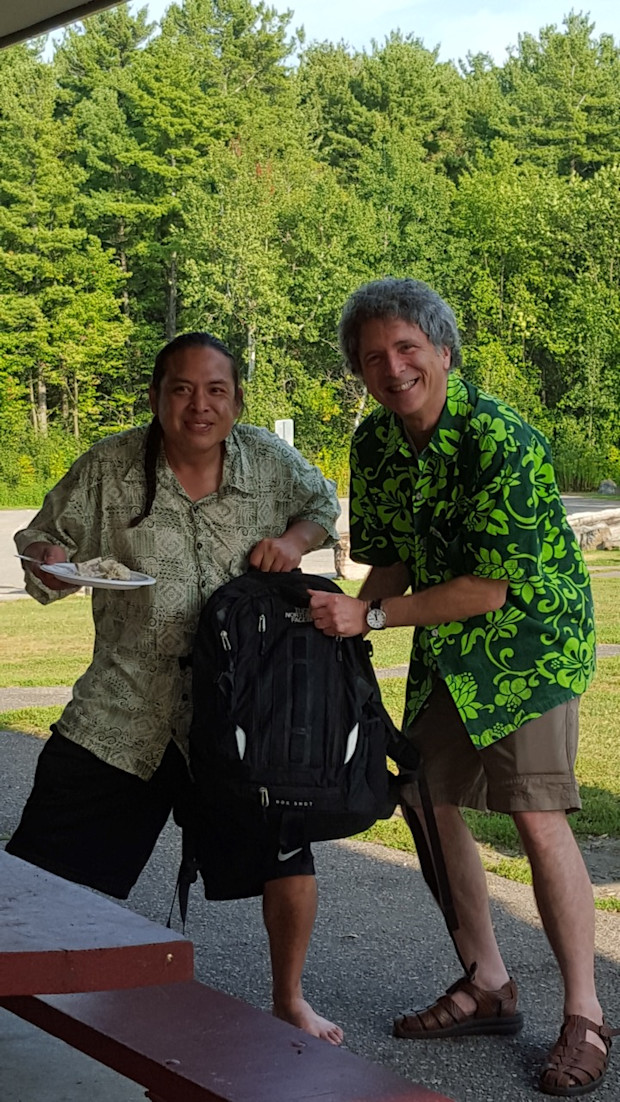 ORCHESTRATING CHANGE
An orchestra can change the lives of those living with mental illnesses…and the way the world sees them
THE FILM:
ORCHESTRATING CHANGE is the documentary film that tells the inspiring story of Me2/Orchestra, the only classical music organization in the world for people living with mental illness and those who support them. With orchestras in both Vermont and Boston, at least fifty percent of the orchestras' musicians have been diagnosed with mental illnesses including bipolar disorder, anxiety, obsessive-compulsive disorder, schizophrenia and depression.  ME2/Orchestra's mission is to combat the stigmatization of people living with mental illness that is so prevalent in our society.
Ronald Braunstein, Me2/Orchestra's founder and musical director, was the victim of this stigmatization. The first American to win the most prestigious conducting award in the world, he was on a trajectory to becoming a leading maestro. Ronald traveled the globe conducting major orchestras until he was diagnosed with bipolar disorder. After his diagnosis, Ronald's manager dropped him and the classical music community shunned him. On the brink of destitution, Ronald created Me2/Orchestra for musicians like himself (Me2 = me, too!) living with mental illness.  The goal is to establish Me2/Orchestras in major cities across the country.
The documentary ORCHESTRATING CHANGE depicts the poignant and powerful ways Me2/Orchestra is transforming the lives of Ronald and his musicians and creating a new model for the public's perception of mental illness. Me2/ has enabled its musicians to come out of the isolation often imposed on the mentally ill and be heard. While performing exhilarating music, they break down stereotypes that lead to stigmatization, reconnect with society, foster acceptance, friendships and most important, realize their own abilities.  The film's final performance at a major concert hall combining both orchestras will be an emotional triumph not just for Ronald and the musicians but for the audience as well.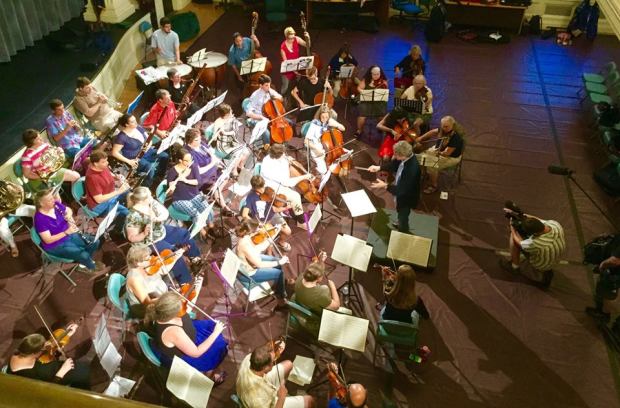 WE NEED YOUR HELP TO CONTINUE:
ORCHESTRATING CHANGE is in production. Thanks to two grants, we've already shot a third of the film.
BUT THIS IS ONLY THE BEGINNING! THERE'S LOTS MORE TO SHOOT, INCLUDING A GRAND FINALE CONCERT COMBINING THE TWO ORCHESTRAS AT A MAJOR CONCERT HALL.
PHASE ONE: FUNDRAISING GOAL: $20,000 (Of course, we need much more!)
Phase One is to complete all the musicians' interviews and personal footage
HOW WE'LL SPEND PHASE ONE FUNDING FOR PRODUCTION:
·  The interviews: The musicians we're highlighting in the film have amazing stories of how they're living on a daily basis with mental illnesses and how Me2/Orchestra is changing their lives. We still have to film a substantial sit-down interview with one of the musicians.
·  The musicians' daily lives: We need to shoot much more footage portraying the everyday lives of the musicians to reveal how they face the challenges of mental illness, including mental health setbacks and stigmatization on a daily basis.
·  We also need more footage of Caroline & Ronald, the Executive Director and Music Director of Me2/Orchestra.
·  The annual Me2/Picnic: Me2/Orchestra is so much more than an orchestra. It provides a sense of community and emotional support. We want to be there to film their annual August picnic–an event the musicians look forward to all year long. This sequence shows the fun they have together and the profound relationships they have developed with one another.
WHY YOU SHOULD DONATE TO THIS FILM PROJECT:
Mental illness is one of the last social taboos, too often shrouded in shame and misunderstanding. According to the National Alliance on Mental Illness, one in 17 — about 13.6 million Americans — live with serious mental illnesses and it has no socio-economic boundaries. Nearly everyone has a family member, friend, or colleague who suffers from some form of mental illness. ORCHESTRATING CHANGE features captivating characters, beautiful music, and people who are living satisfying lives despite the diagnosis of mental illness. This film will ask audiences to consider their own fears and misconceptions. Viewers experiencing the film will understand mental illness in a new and much more positive and compassionate way.It may also encourage undiagnosed sufferers, afraid to disclose their problems, to seek help.
This is the chance to be part of a project that can have real impact. And, we intend for it to have wide television and educational distribution.
ORCHESTRATING CHANGE is proud to have the official endorsement of NAMI/ (National Alliance on Mental Illness) Vermont and the Boston Arts Consortium for Health (BACH)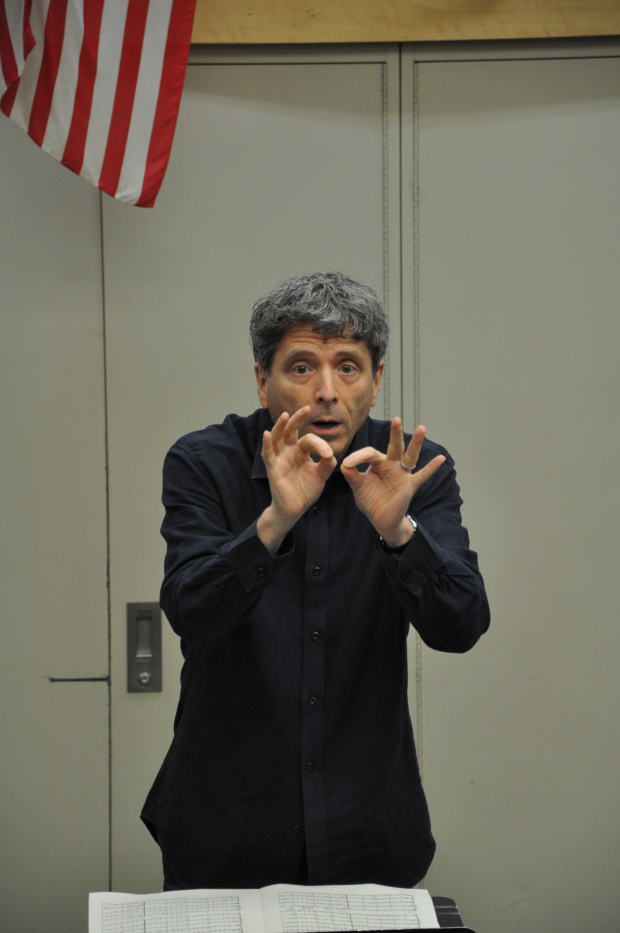 YOUR DONATION:
SUPPORTING ORCHESTRATING CHANGE IS SUPPORTING ME2/ORCHESTRA AND IS TAX DEDUCTIBLE.
Me2/Orchestra, Inc. is the film's fiscal sponsor. That means we give 5% of all the money we raise–and you donate–for the production of this film to Me2/Orchestra, Inc. It will help them continue their efforts to create Me2/Ochestras in other cities across the country. And, because Me2/Orchestra, Inc. is a 501(c) 3, your donation is tax deductible.
MEET THE FILMMAKERS:
Margie Friedman and Barbara Multer-Wellin are both Emmy award winning filmmakers whose documentaries have appeared on PBS and premium cable stations across the country including, the acclaimed series "Independent Lens." Both have produced and directed hundreds of hours of television for both national broadcast and cable networks.