iCrowdNewswire - Jun 22, 2016
Newcomer Kitchen: Cooking Up Opportunity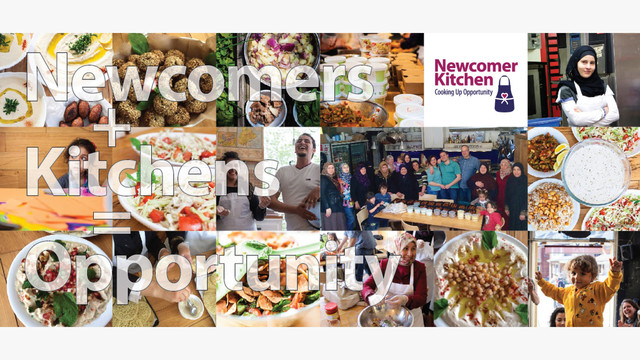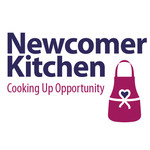 Transforming a simple idea — inviting Syrian refugee moms to cook in our kitchen — into an exciting new pop-up food concept that turns newcomer talent into delicious food, income and a model that could work with any group, in any kitchen, in any city.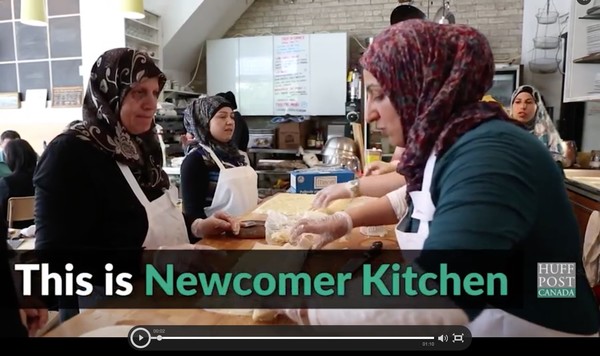 Newcomer Kitchen:
Cooking Up Opportunity
Hi, I'm Len Senater, and for the last 5 years I have run The Depanneur, a food venue dedicated to showcasing the amazing diversity of culinary talent that we have in Toronto. In that time I have hosted thousands of pop-up food events and have learned a thing or two about the great things that can happen when you invite people to cook in your space. This path has led to a exciting new food idea:Newcomer Kitchen.
A Simple Idea
In March 2016, like many of us, I became aware of the many Syrian families who were being housed in hotels, some for months at a time, without any access to kitchens to cook for themselves or their families. I thought, "I have a kitchen; how could I make it available to them?"
By mid-April, with the help of Cara Benjamin-Pace and a passionate group of volunteers — including refugees from the hotels — we were able to invite a group of Syrian moms to come cook in our kitchen. The experience was amazing, full of chatter, laughter and incredible food. The pictures we posted of the day went viral, with thousands of views, likes and supportive comments. That's when we really knew we were onto something important.
Building A Prototype
By early May the newcomers had found homes, and their focus shifted from making food to making a living. So we put the meals for sale online, and they sold out in a matter of hours. This provided enough revenue to pay for all the ingredients, kitchen costs, and still have a few hundred dollars left for the cooks. We now had the foundation of a new kind of food movement, one that could transform newcomer talent into amazing food, meaningful cultural exchange and real economic opportunity.
The project became a magnet for amazing volunteers and a remarkable brain trust. New opportunities kept appearing: a Syrian brunch pop-up, a bread baking project, a gardening project, catering offers, even a path to creating a Syrian pop-up restaurant… As other restaurants began to approach us, it became clear that the potential impact was huge — that this idea could work for any newcomers, in any kitchen, in any city in the world!
It's Bigger Than Us

At the same time, the project began to attract an unprecedented amount of media attention — NOW Magazine, CBC Metro Morning, Toronto Star, Huffington Post, Vice, Globe and Mail, and more. With online videos of the Newcomer Kitchen project topping 140,000 views, now is the moment to act to make this project permanent and sustainable, so that it can fulfill its true potential.
But we also learned that it was a lot harder than we ever imagined. Amazing food was not the problem — the real challenge was enabling people who face so many complex issues to participate. To make this work, a vast amount of volunteer co-ordination, transportation, childcare, translation and administrative support needed to be in place.
Realizing the Potential
That brings us to today. We are launching a crowd-funding campaign to help sustain the project while we establish Newcomer Kitchen as its own stand-alone, nonprofit entity. Once established, Newcomer Kitchen will be able to:
support the participation of newcomer cooks
pay our newcomer liaisons for the incredible amount of work they do to co-ordinate this project.
realize the full potential of the Newcomer Kitchen model
spread this idea into other kitchens, neighbourhoods, and cities
The money we raise will be spent on:
       Salaries for our key newcomer liaisons
       Legal and Accounting costs associated with incorporating a nonprofit
       Translation services
       IT and Administrative support
       The development of a playbook to inspire and guide other restaurants to open their kitchens to the incredible potential of newcomer cooks
Money raised will NOT be revenue for The Depanneur or any other participating kitchens.
Newcomers+Kitchens=Opportunity
In January they were seeking refuge. In March, they were stuck in hotels with no kitchens at all. In April they were cooking for their families at The Depanneur. In May their weekly pop-up was selling out in a matter of hours. In June they had beeninvited to cater over 1000 meals at the Luminato Festival alongside some of Toronto's best chefs. And we've only just begun to unpack the possibilities.
What we've proven is this: that with a little bit of help, newcomers can use restaurant kitchens to make amazing food and earn money for their families.
Newcomer Kitchen is that bit of help.
Invest in our FundRazr campaign, and you can be a part of creating this opportunity; an opportunity for joy, pride and dignity; an opportunity to make our world a more delicious place to be.
Thank you, from all of us at Newcomer Kitchen.
Share and Follow Us Online