iCrowdNewswire - Jun 22, 2016
CULTURAL ROADMAPP: IRELAND'S WILD ATLANTIC WAY
The hands-­free audio tour app that transforms your road trip into a fascinating cultural adventure.
Campaign announcements
TRIPOD, our weekly campaign podcast series, is here!
Enjoy our three-part series of 10-minute interviews with Ireland's leading cultural experts. Now on deck:
On Language & Literature: We're delighted to share our interview with Professor Joe Nugent of Boston College on Irish writer James Joyce's use of language and how it reflects his attitudes about Irish nationalism.
Check out the article in Irish America magazine about this campaign and our new podcast series!
Welcome!
Have you ever been on vacation—driving along the coast or through a town—and wondered about the people who lived there before? Have you ever wished you could meet the storytellers, poets, historians, and musicians who live there now?
Now you can hear the story behind the scenery with our hands-free audio tour app, designed specifically for motorists
As you drive along, a sonic tapestry of interviews, world-class performances, local humor, and beautiful narration provides a delightful cultural-historical context to landmarks ahead on the touring route. This authentic travel companion will have you wondering how you ever experienced faraway places and people before.
How it's different
Cultural Roadmapp brings together museum-quality audio tours and real-time geolocation. Unlike distracting multimedia travel apps and traditional guidebooks, our audio tour app lets you keep hands on the wheel and eyes on the view. It's the only app that offers this set of features: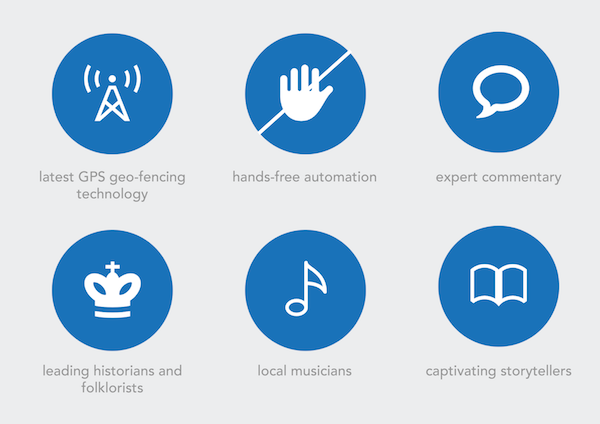 As you drive, subtle audio "pings" alert you to nearby points of interest.
Ireland's Wild Atlantic Way
Our first audio tour app is a four-part series about Ireland's west coast, one of the world's richest cultural landscapes. Presenting 12 hours of thrilling content, it's the first audio tour app ever created for the spectacular new Wild Atlantic Way driving route, which spans the 1500 miles from Cork to Donegal.
Can't make it to Ireland? No problem! You can download the content, like a series of podcasts, and experience a virtual tour of the culture, history, and genius of this amazing island anywhere in the world.
Our campaign focus
The series pilot, which we hope to fund with your help, spotlights the magnificent County Clare. This three-hour tour is designed to be enjoyed over two days, so you can stop and explore local attractions at your leisure. And there are many.
Nestled on the Atlantic coast between Limerick and Galway cities, Clare is renowned for its thriving music and dance traditions, breathtaking geography, and captivating prehistoric, ancient, and medieval history. The county is home to the world-famous Cliffs of Moher and the stark, lunar terrain of the Burren, a limestone landscape dotted with hundreds of archaeological wonders—from megalithic tombs and portal dolmens to medieval castles, towers, forts, and abbeys. Clare is the birthplace of Ireland's most famous high king, Brian Boru, who ruled the island over 1,000 years ago.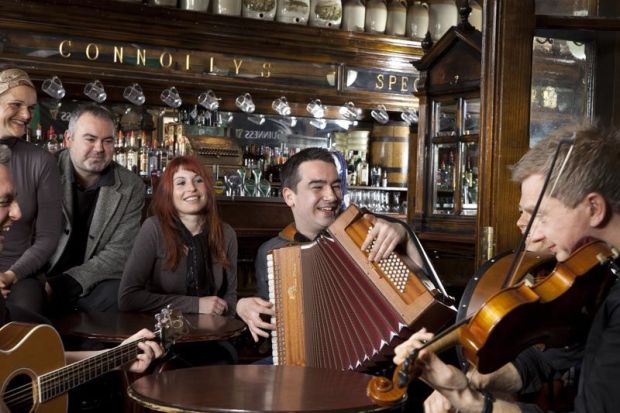 The county is also beloved for its annual festivities, from the hilarious to the earnest to the studious. These include the month-long "Lisdoonvarna Matchmaking Festival" and the Willie Clancy Summer School in Miltown Malbay, a.k.a. "Willie Week," to which a pilgrimage is made each July by thousands of musicians and dancers worldwide. In 2016 and 2017, Clare's largest town, Ennis, will host the World Championships of Irish traditional music. Known as the "All-Ireland Fleadh" [pronounced flah], the nine-day festival and music competition features top talent and attracts nearly half a million visitors across the globe.
A taste of the Clare audio tour app
Curious what this new kind of travel experience will look and sound like? Take a virtual spin on the Clare coast while listening to narration and commentary by eminent Irish music and dance scholars Dr. Mícheál Ó Súilleabháin and Dr. Catherine Foley.
The Cultural Roadmapp team
We're a passionate transatlantic startup headquartered in New York City and Ennis, Ireland. Our principals are: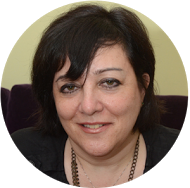 Deborah Schull
Founder & President
As a teenager, Deborah lived in Dublin and fell in love with Irish literature, landscape, music, and, of course, people. Today she's a seasoned writer and producer whose audio tours and apps are featured at the Smithsonian Institution and the Ronald Reagan Presidential Library and Museum. Based in New York City, Deborah has won 25 professional honors, including the museum field's prestigious MUSE Award and two Tellys. She is creative director for all Cultural Roadmapp projects.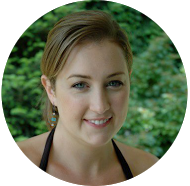 Leah O'Brien Bernini
Director of Content Collection & Curation
Leah is an ethnomusicologist (essentially, an "anthropologist of music") based in County Clare. She holds a PhD in Ethnomusicology from the University of Limerick, where she earned Master's degrees in both Irish Traditional Music Performance and Ethnomusicology. She's delivered over a dozen academic papers to acclaim throughout North America and Europe. Acknowledged as a master field researcher, Leah is also an Irish fiddle teacher and player, artist manager, and music education product designer.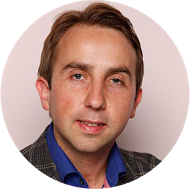 Oisín Mac Diarmada
Music Director
Hailed by the Irish Echo newspaper as "one of the most gifted and creative traditional fiddlers playing today," Oisín is the Sligo-based founder of the renowned band Téada, with whom he has released four studio albums. A highly acclaimed solo artist as well, he released the CD The Green Branch accompanied by pianist Samantha Harvey in September 2015. Director of SCT, Ireland's traditional music examination system, Oisín is an Irish language speaker and a champion of Irish culture worldwide.
Our Irish partners
Many of the Irish cultural world's leading lights are on board for the Wild Atlantic Way series. We'll update this page as more join on over the next several weeks! Here are just a few:
Joan Bergin, two-time Emmy Award-winning costume designer/historian for television's The Vikings and The Tudors
Matt Molloy, flutist and member, The Chieftains
Martin Enright, vice president, Yeats Society, Sligo
Leo Hallisey, co-founder, Conamara Environmental Education and Cultural Centre
Dr. Catherine Foley, director, National Dance Archive of Ireland
Dr. Mark Clinton, archaeologist, An Taisce: The National Trust of Ireland
The road ahead
We're on track to launch the County Clare audio tour app on St. Patrick's Day 2017 and can't wait to take our research into the field this Summer on Ireland's Atlantic coast! Here's the complete schedule for creation of the Clare app: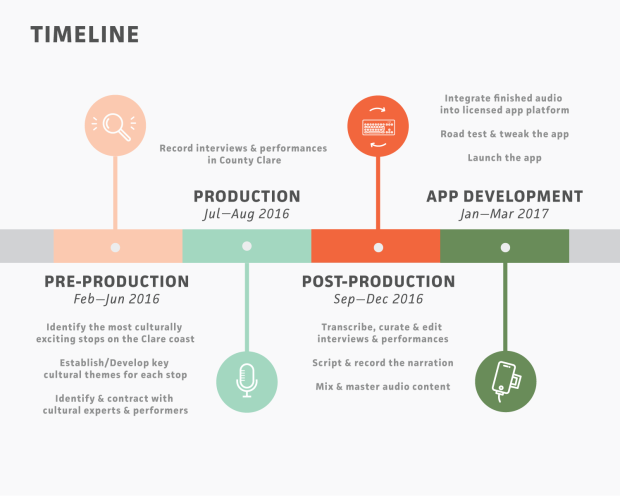 Your support will drive us on
As you can see, in less than a year, we could all be cruising Ireland's Atlantic coast—to cool breezes and the sounds of local music, history, archeology, poetry, architecture, dance, ichthyology, and much more. And in under two years, we could have the entire Wild Atlantic Way covered.
But to realize this dream, we need to raise $35,000: that's the cost of creating the County Clare audio tour app from start to finish. In addition to being marketed commercially, this app will serve as our prototype for fundraising and producing the rest of the Wild Atlantic Way series.
Be assured, any amount of support helps! And, you're welcome to set a custom denomination by simply clicking the "BACK IT" button to the right of the campaign video. You may opt to contribute anonymously, too.
If you've read this far and have decided to become a supporter, you have our utmost gratitude! Here's how we'll allocate your generous contribution: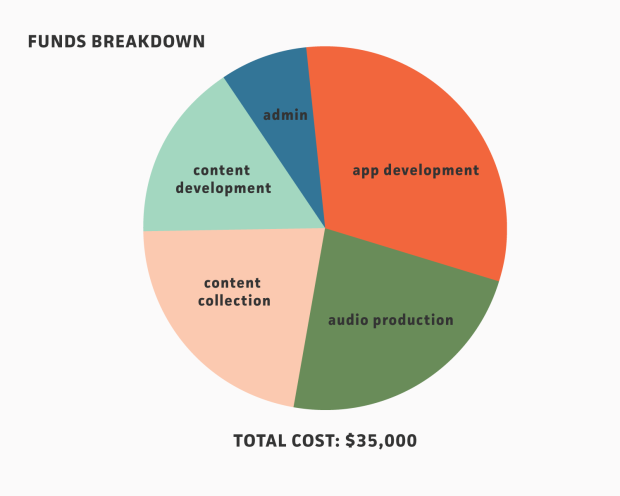 Perks, podcasts & posts
In thanks for your support, we have some original perks over to the right, and many more in store. In fact—mid-campaign, look out for several cool, creatively themed new perks to sync with our online celebration of Irish culture:
Language & Literature Week: June 13-19
Music & Dance Week: June 20-26
Film & Television Week: June 27-July 3
During the three-week period, we'll also be releasing "TRIPOD," a series of podcast interviews with very special guests, as well as specially themed blog and social media posts.
If you love the idea of Cultural Roadmapp but can't contribute financially right now—and even if you are contributing—would you like to spread the word about us and this Indiegogo campaign? If so, please avail yourself of the social media buttons over to the right of our campaign video, and share with your networks. Thank you SO much!
Let's take this road trip of a lifetime together!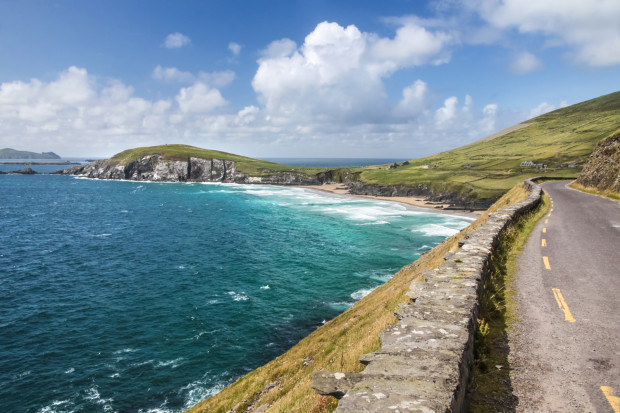 We'll admit it. We have grand plans—nothing short of revolutionizing the travel experience. We see a future in which our one-of-a-kind apps outfit cars, vans, and tour buses around the world, from Italy's Amalfi Coast to Germany's "Fairy Tale Route" to Ecuador's Avenue of the Volcanoes. And we want to build a vibrant community of "Roadmappers" on our website, where we can all share audio and video uploads of our cross-cultural travel adventures, trip information, rides, and much more.
But right now, that proverbial Irish road is rising to meet you.
Will you come and greet it?
Connect with us
Press page: http://www.culturalroadmapp.com/press/
Blog: http://www.culturalroadmapp.com/#BLOG
Website: http://www.culturalroadmapp.com
Facebook: http://www.facebook.com/culturalroadmapp
Twitter: http://twitter.com/culturalroadmap
Instagram: https://instagram.com/culturalroadmapp/
Pinterest: https://www.pinterest.com/culturalroadmapp/
Contact Deborah Schull: deborah@culturalroadmapp.com
Many thanks to everyone who's helped us so far!
Advisors and cultural experts: Paul Brock; Kevin Crawford; Catherine Foley; Meg Maher; J.B. Manton; Elinor Meeks; Matt Molloy; Chris O'Leary; Mícheál Ó Súilleabháin; Jon Schull; Rebecca Schull
Present and past interns: Sara Aitken; Eleonora Berenyi; Saleah Blancaflor; Benjamin Carr; Daniel Conover; Frank Effa; Emily Ho; Amelia Jenkins; Maya Juchtman; Larisa Karr; Darren McCormack; Wynne McIntyre; Maria Miglio; Nelson Morales; Ailbhe O'Grady; Rebecca Ricks; Arber Velencia; Joel Watington; Rebecca Weber
Contractors: Josh Anderson; David Freemas; George Mokhiber; Marcelo de Oliveira; Omar Shaukat; Jamie Sweeney; Przemek Szczesny; Yi Zhang