iCrowdNewswire - Jun 21, 2016
Wedding studio
Every women deserves a beautiful wedding
Nikita Oleinik
Almaty, Kazakhstan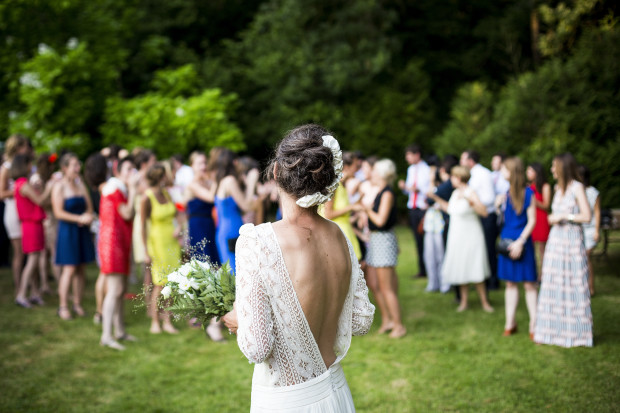 Hello!
We are Nikita and Irina and we just married. I'm an engineer, and Irina bank manager. And since we are newlyweds, in our minds are still fresh memories of how the process took place preparation for the wedding, which had to go through and what costs we have incurred. We decided to open a bridal atelier in which any bride, regardless of social status could find a dress to your liking.
To start a company, we need:
Buy three sewing machines – $ 2500 per piece * 3 = 7500 $
2 overlock – $ 2500 per piece * 2 = 5000 $
Accessories, fabric, material, cloth – $ 3,000
Rent space in an appropriate area of $ 200 per month and $ 1200 for 6 month
Also hired workers (seamstress) 2 persons salary $ 300 per month per person for a total of $ 600 a month to complete the work studio and the influx of customers need a reserve of 6 months, total payroll $ 3,600.
The basic rate of our ideas is made of the fact that in our region there is no wedding studio that would be oriented to the average standard of living. According to statistics, about 85% of wedding dresses are imported from abroad, and this disadvantage, because the possibility remains that the size is not suitable bride. Therefore, a certain portion of the newlyweds travel to adjacent countries in search of more affordable dresses.
We would like to point out the fact that 20 000 $ is just the initial investment in our business. We are not going to them is stopped, and we plan to grow, develop and remain accessible for the majority of women in our country. We very much wish to collect 20 000 $, but if the goal is reached, we will use the money to purchase a minimum of necessary equipment – a sewing machine and a serger. If funds collected will miss at least it will give to orphanages in the region. Any amount received will not be used for personal purposes.
We clearly understand that finance is far means a lot when you start a new business, but we also believe that from the bride will look on her wedding day depends very much: the mood of the bride herself, impressed the guests and so on. Therefore, at the moment we are working on all the details, we think over not only what could be a wedding dress, but also what could be accessories.
Once we understand that passively sit in a chair and wait for us to come to our clients absolutely wrong, so our strategy is as follows:
1. Search, select and rent space in the sleeping areas of our city (at the moment there are 3 options in the work).
2. The purchase of equipment, accessories and fittings
3. The selection of Staff
4. Creation of a small website with a catalog
5. The active work in social setjan, basic – fasebook, instagram
6. Participate in the wedding announcements to increase awareness among the population
7. Cooperation with wedding agencies
We welcome any help. As in any other case it is important to bring to our audience, so we will be very grateful for your support of our company in social networks and more.