iCrowdNewswire - Jun 21, 2016
USBGuard – save your charging cables
USBGuard saves your USB cables from wearing and ruining. A small, yet incredibly useful, gadget.

Protect your cables from wearing off.
Most cables fail to work because they are damaged close to the connection point: USBGuard protects the cable where it needs it.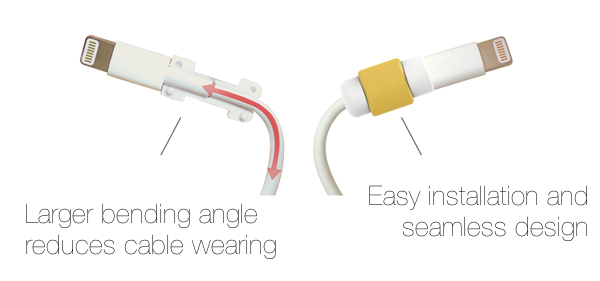 Protect your USB cables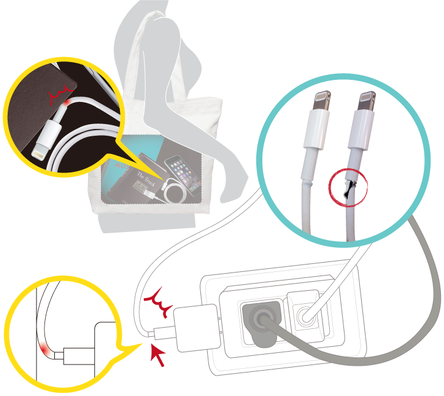 Manufacturers usually decide that it's better to produce a nice looking cable, than a strong one.
That's typically the case of Apple Lightning cables: those cables are pretty nice, but wear out typically in less than six months! At 20$ each, or more, that might turn out to be pretty expensive.

Sure, there are unofficial cables out there, but they stop working after a while or, if MFI cables, are still quite pricey.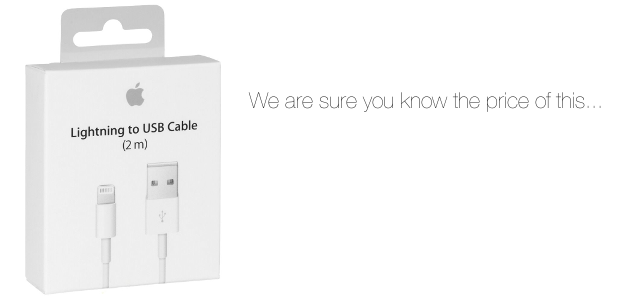 Furthermore, original cables are guaranteed to charge at the maximum speed your charger can supply, while unofficial ones might offer slower performances, if not even damage your device!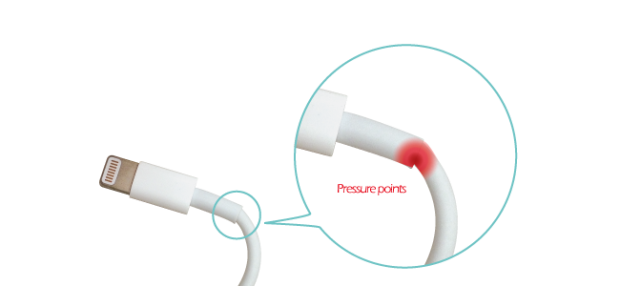 Why do cables wear out so quickly? Because they have a weak spot. The red part is mechanically stressed most times you use your cable. That's how USBGuard works: it covers this weak point and keeps the cable going straight.
USBGuard is flexible, so it helps the cable bend in a smooth and safe way!
Easy and safe
USBGuard is easy to install. You can mount it literally in seconds, and you're ready to go.
Colorful
USBGuard gives your charging cable a touch of personal style, while keeping a sleek and nice design. USBGuard is available in eight different colors.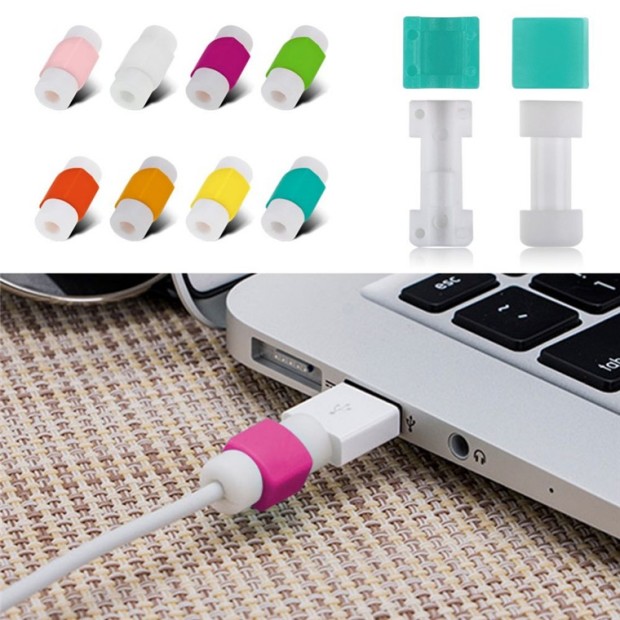 Compatibility
USBGuard is designed over the Apple Lightning cable that comes with iPhones, iPad, iPods etc.
Anyway, it is compatible with any charging cable with a similar form factor! We're pretty sure USBGuard can save most cables out there, being Lightning or microUSB cables.
How can I help
If you like USBGuard, don't wait longer! Order yours now and get it at a special price. Keep in mind that, with a very small investment today, you'll be able to save serious bucks you would have spent in cables.
Referral program
Please, don't forget to share USBGuard with your friends!
If you use the Indiegogo referral function – the Share button at the top of this page, you will receive a free USBGuard pair for every contribution you refer!