iCrowdNewswire - Jun 19, 2016
El Rio, a new boutique hostel in Colombia
Help fund the development of our spectacular hostel site!
OVERVIEW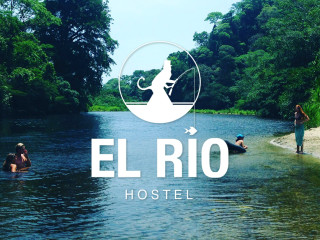 We are looking for help to fund the key construction of our boutique hostel in Colombia. The money raised will help with the building and furnishing of the hostel, so that we can share El Rio Hostel with backpackers from all corners of the world!
Short Summary
We are Ben & Guy, two friends from England with a passion for travel and the hospitality industry. We met 9 years ago at The University of Exeter and, having first travelled through this amazing country as only passing tourists, we fell in love with the place and returned to live and work here. We now want to encourage others to share with us our love of this country.
In 2015 we stumbled across a spectacular plot of land close to the Caribbean coast, next to the Buritaca river.
If successful, we will be one step closer to realising our dream of sharing a slice of paradise with you all. We wish to create a safe and environmentally sustainable place in this beautiful part of Colombia. We believe we can begin to make the most of this pristine area for the benefit of local people and its visitors alike, without destroying its beauty.
To achieve this we need your help!
What We Need & What You Get
We are aiming to raise £15,000 to aid with the construction of dorms, private rooms, a new septics system, bathrooms and the bar. The money raised will also help to furnish the new buildings as and when they are built!
We are offering all sorts of perks, from exclusive El Rio Hostel stash to all-inclusive stays with us, even the opportunity to have a bed or room named after you.
We are on fixed funding, so unless we reach our target we won't receive any of the money.
Local Impact
We are based outside of a small town called Buritaca on Colombia's Caribbean coast. Tourism in the area is ever increasing and small businesses like ours will provide jobs and opportunities to locals, as well as bringing more custom to existing businesses in the area. We already work with local builders and suppliers, which will only increase as our project grows.
Risks & Challenges
Starting a business here in Colombia is not without its challenges. Over the past 15 months living and working here, we have learnt quickly how to overcome these difficulties.
Unfortunately Colombia still suffers from a poor reputation in some countries as being violent and dangerous; we believe that projects like ours, promoting environmentally friendly and sustainable tourism, can change that image, which is now outdated.
Between us we have over 20 years of collective experience working in hospitality. Thus, we will hit the ground running once we are fully constructed – we just need a little push to get us there!
Other Ways You Can Help
Even if you can't stretch to one of our perks, please share this anywhere you can to help us get the support we need!
Follow our progress on Facebook – Facebook.com/elriohostel & Instagram – instagram.com/elriohostel