iCrowdNewswire - Jun 17, 2016
A Life in Photographic Art. Retrospective Book.
Every image is a self portrait. All you photograph is light. The subject is but a mirror of emotion.
Summary
For more than 45 years I have been creating photographic art–singing a song with images and words. I primarily shoot film and have a particular fondness for black and white film. I've been called a motion and emotion photographer, specializing in performing arts, working with numerous professional theater and dance companies. What I share is a passionate observation of my life, my times as a metaphor of humanity in these troubled times. What I have to show is a way of seeing, a way of life. Since the 70's I have created images of people, musicians, dancers, poets, laborers, revolutionaries, artists.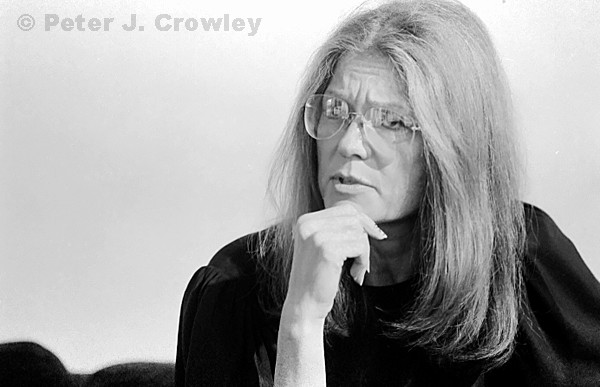 The common man as an artist, life as creatively experienced not just existing. I've photographed rock festivals, the Vietnam War, encounters with Abby Hoffman, and Gloria Steinem, just to name a few. I consider my images to be taken by a compassionate observer of the human condition.
I seek to share my vision of humanity, through a journal of images and words, impressions on a life of photographic art. Poems, essays, tales real and surreal. I wish to share a life in moments–from the wisdom of age returning to the freedom of a child.
Contributors will help me with day to day and publishing expenses for this book. I see this work as a lifelong self-portrait—told through poems, essays, and of course photographs. Peter J. Crowley
What We Need & What You Get
This campaign will be an ongoing process. The initial funding will be used to catalog my career's work, over 200,000 negatives and 400 pages of written copy. To catalog these requires a lot of help, and I would love to start paying my intern. As great gratitude for you contribution, you will receive a poster of my original photos from gallery shows (poster created by SL Johnson Images). I am also offering prints of my words and images married together, a poem and photograph capturing the same emotion, telling a story.
The entire goal is to produce a 150 page book, a monograph comprised of words and images that spans my 45 year career. If the goal isn't initially reached, the book may be published in installments. No matter what, it will happen!
The Impact
Previously, I published a book titled, "All the Usual Subjects" It was a limited-edition monograph reviewed and acclaimed throughout the world. I've spent 45 years creating photographic art through a compassionate view of humanity. This book will be a cohesive summary of the creative chapters in my life. Through this book, I wish to show people my work–how I fully immersed into a subject and created art in the viewfinder.
Risks & Challenges
My greatest fear is that the world is content with digital, cell phone images. That the art world has permanently converted to 72 dpi and has no need for print. I have followed the same photographic philosophy for 45 years–creating my art in the viewfinder, not in post production. I live immersed, totally in the moment of the subject. The images I created with this philosophy are what I wish to share with the world.
Other Ways You Can Help
If you can't help financially, visit my website www.peterjcrowley.com. Feel free to peruse my photos and comment on my blog posts. That would be a huge help. Thank you so much!