iCrowdNewswire - Jun 17, 2016
HappyDogs Legacy-Pet Oxygen Masks for BC Firehalls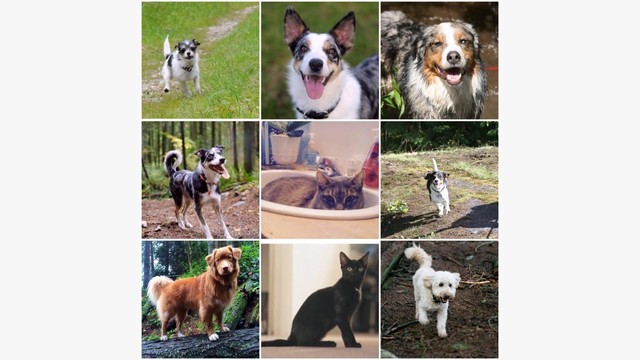 It is every animal lover's worst nightmare.
On Tuesday, May 24, 2016, dedicated animal professional, Dove Cresswell was called back to her home to find that a fire had broken out and the home was filled with smoke. Everyone on scene did everything they possibly could, however sadly seven dogs: Riot, Flash, Harry, Bizzy, Dash, Enzo and Riley and 2 cats: George and Moshi had succumbed to smoke inhalation. Gratefully, two survived: one dog: Lola and one cat: Intrigue.
This is what Dove posted on her Facebook page: "1 hr 38 min was how long no one was home. We ran in and out bringing them out until the firemen stopped us. Thanks to the firemen, and the wonderful vet Dr Claudia Richter who attended the scene tried to revive them. I held and cuddled every one and told them I loved them and refused to leave until they were all taken care of. My heart and world are completely shattered by this. Shattered."
As Dove and the other dog owners begin to heal from this tragedy, friends are rallying to create a legacy in the name of those pets who were lost by raising funds to ensure every firehall in BC has pet oxygen masks for each of their fire trucks, a customized piece of life-saving equipment to help revive pets exposed to smoke.
Please help us create this legacy by making a donation to this effort. A contribution of $100 can outfit 1 fire truck with a mask kit (with three mask sizes) and required training/hookups. It is our hope that by getting masks into the hands of fire responders, we can help save the lives of other pets. Here is a CTV story about pet oxygen masks saving pet lives recently in Abbotsford: http://bc.ctvnews.ca/video?clipId=878410 and a photo of a pet mask being used to save a dog recently overcome in a fire in the Comox Valley area on Vancouver Island: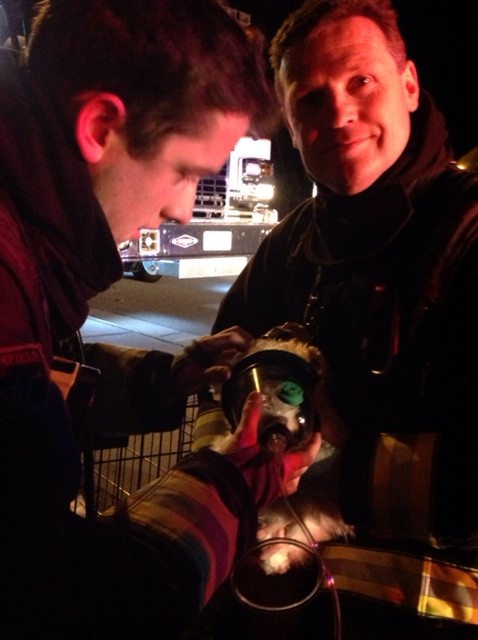 Details about the fire, fundraising for Dove and the owners who lost their pets and all other updates will also be posted at www.happydogslegacy.com
Barks and licks of thanks for your support in saving pets lives in BC.