iCrowdNewswire - Jun 16, 2016
Arms for Elephants- Mission Trip 2016
Help Arms for Elephants continue our ministry as a touring band!
OVERVIEW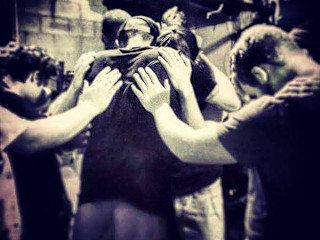 Hello all! We are an alternative rock band from Mankato, MN called Arms for Elephants. For the month of July 2016, we will be going out on the road with a ministry based tour called "The Extreme Tour". This will be our third tour, but out first with this organization. We spent four days in Nashville with the people who put this amazing organization together, as well as many amazing speakers from the music industry. After learning what this cause is all about, we can't wait to be a part of it.
     The reason we're so excited is this: The Extreme Tour is not about music. It's not about gaining exposure/building a career, and it's not about making money. In fact, it's only by the grace of God working through generous donors that this cause is even possible. Every year, a staff of 30 or so unpaid volunteers organize tours that take place both in the US and internationally. So what is the Extreme Tour all about? It's about reaching youth who desperately need to hear the message of Christ. The tool used to do that? Music. However, we've been instructed to think of this tour as more of a Mission Trip than a "music tour", and that's what it is. Check out theextremetour.com for more information on the tour itself.
     The point of this fund raiser is this: we can only do this with additional financial support. Without putting ourselves in debt, we need the help of fellow Christians who believe this to be a worthy cause. Fortunately, a good portion of our food and lodging will be taken care of by the Extreme Tour. Gas will need to be paid for by us. In addition, we won't be making money on the road aside from merchandise sales. So, even in a best case scenario, we'll be going into August having lost significant income that we could have made had we stayed home. From a worldly perspective, a venture like this doesn't make sense. There's little to gain for us. There's no money to be made. But we, along with everyone involved in this cause, aren't just musicians. Like many of you reading this, we are warriors for the kingdom. We are servants of the Lord. We will go where God leads us to serve his people.
     With everything accounted for, our goal is $5000. However, if we don't reach our goal, we won't be worried. As He always does, our God will provide. If you feel called to help us out with any gift large or small, please do. If you have any questions, don't hesitate to contact us!