iCrowdNewswire - Jun 16, 2016
DETACHED by Dance Theatre Collective ANDERPLATZ
Help us realize the premiere of our piece! (video en castellano: ver en Galería)
ANDERPLATZ brings together 9 collaborators from Spain, Argentina, Germany, Italy, Austria and the USA for their first theatre-dance show: DETACHED.
Our goal is to have the premiere in November 2016 in the Dock 11 Theater, Berlin, Germany.
We are a Berlin-based collective of ten professionals from dance, theatre and music, performing and directing with companies such as Familie Flöz, Blue Man Group, and Faizal Zeghoudi.
The money we hope to raise with this campaign is the minimum required to carry out a project of this scale and will allow us to concentrate our efforts in the final period leading to the premiere in November 2016.
Ad Libitum ad Infinitum
DETACHED is our first piece, but it shouldn't be our last! ANDERPLATZ is aiming to establish itself as a company in contemporary theater. Your contribution to this premiere may give us the push we need to get things rolling. We aren't only driven by short-term success, but also by long-term evolution!

The Piece

The stories we tell in DETACHED (to a curious and open-minded international audience) live in the uncertain but are concrete, they are wise and naive, they are both comforting and sad, they play in their own world, but are at the same time part of contemporary society. DETACHED is clever, brutal and funny, and at the same time, very vulnerable.
The Collective
When we started meeting to improvise and develop material for this piece two years ago, we had expected that exciting things might happen. But we were utterly overwhelmed by the powerful alchemy that was created in this special combination of performers from various disciplines and different cultural backgrounds.
In our work, the concept of the dancer, actor and musician gradually melt together. We are in search of a visual and physical theatre: a vivid mix of concrete and abstract scenes. The body, the soul, music, space and language are the performers' tools.
Your Support Matters!
Developing a project of this scale with a group from six different countries has not been easy. But despite the difficulties our trust in the value of this project has only grown since we have come together almost two years ago.
Being highly trained and experienced professionals, we all know that covering essential costs is crucial to the concentration and quality of the production process. If you believe in the idea as much as we do, we would really appreciate your help. Your investment in DETACHED will surely be worth it!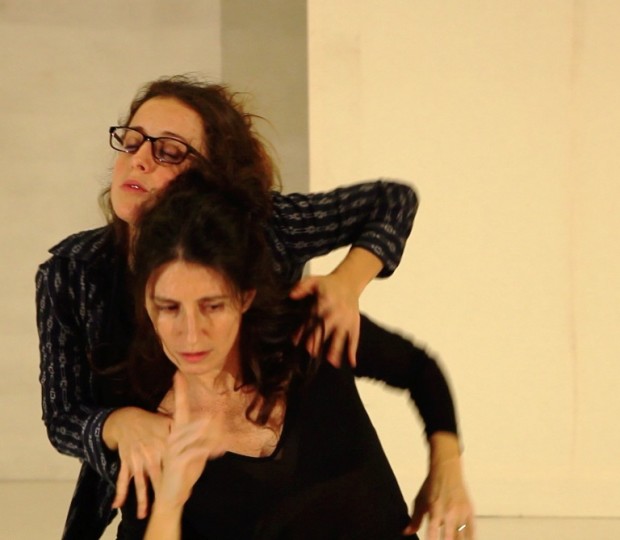 Budget structure
To give you an idea of the items on which your contribution will be spent, here is a list of things we need in order to get serious about staging DETACHED:
Rehearsal space rent 1.254 €
Travel costs 700 €
Housing 400 €
Costumes 500 €
Stage set 400 €
Transport 100 €
Technical equipment 400 €
Post cards 100 €
Website 100 €
Performers' fees 3000 €
Please note: Being able to turn down other (paid) work in the last month before the premiere has a direct effect on our commitment as performers. The estimated rehearsal fee of 300 € for each performer will help in a small way to make this possible.
We also still have a pool of helping hands we would like to pay: costume designer, stage set designer, dramaturg, lighting designer, helpers in organization, website designer, photographer, video editing. Should we surpass our goal, any remaining funds will be spent on these items.
Ways You Can Help
Check out our fantastic perks and help us reach this campaign's goal! Every single contribution is so important to us and will be a gigantic help!
Of course, any financial contribution is welcome, even if you don't choose a perk!
Spread the word as much as possible about the campaign via E-Mail, facebook, twitter, on the phone, at parties, at dinner, or when you call your mommy! Once you've done that, start over!
If you would like to support Anderplatz outside of the online campaign, please contact us.
There are many ways you can help out without donating money. Like to cook? bring us your favorite dish at lunchtime and have a chat with us. Got a van? Transport equipment for us. Writer? Put us in your blog. Any other ideas? Contact us for any non-monetary contribution you'ld like to make.
………………………………………………………………………………………………………………………….
ESPAÑOL
ANDERPLATZ está conformado por 9 colaboradores provenientes de España, Argentina, Alemania, Italia, Austria y EEUU, su primer espectáculo es DETACHED (Desprendido), un pieza de danza-teatro.
Nuestro objetivo es estrenar en Noviembre 2016 en el teatro Dock 11 de Berlín, Alemania.
Somos un colectivo, con sede en Berlín, de profesionales de la danza, el teatro y la música, actualmente actuando y/o dirigiendo compañías como Familie Flöz, Blue Man Group y Faizal Zeghoudi.
El dinero que esperamos recaudar con esta campaña es el mínimo requerido para llevar a cabo este proyecto, y permitirá concentrar nuestros esfuerzos en la fase final de este período: el estreno en noviembre de este año.
Ad Libitum ad Infinitum
DETACHED es nuestro primer espectáculo pero no queremos que sea el último. La intención de ANDERPLATZ es establecerse como compañía de teatro contemporáneo. Tu contribución para posibilitar este estreno nos dará el empujón necesario para que las cosas empiecen a rodar! No nos interesa lograr un acontecimiento eventual sino que apostamos por una evolución a largo plazo!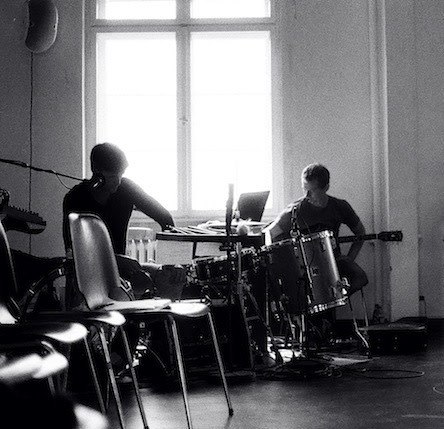 El espectáculo
Las historias que contamos en DETACHED para un público internacional viven en lo incierto, pero son concretas, son sabias e ingenuas al mismo tiempo, son tanto tristes como reconfortantes, suceden en un mundo particular, pero a su vez pueden extrapolarse a nuestra sociedad contemporánea. DETACHED es inteligente, cruel y divertida, y ,al mismo tiempo, vulnerable.
El colectivo
Cuando hace dos años iniciamos nuestros encuentros, para improvisar juntos y crear material para esta obra, esperábamos que nuestro trabajo fuera interesante y productivo. Pero la poderosa alquimia que surgió en esta combinación especial de artistas provenientes de países y disciplinas diversas superó claramente nuestras expectativas.
En nuestro trabajo, a menudo el concepto de bailarín, actor o músico se mezclan entre ellos. Buscamos realizar un teatro visual y corporal: una mezcla fresca entre escenas abstractas y concretas. El cuerpo, el alma, la música, el espacio y el lenguaje son las herramientas que usamos como performers.
Tu apoyo cuenta!
Llevar a cabo un proyecto de esta escala con un grupo proveniente de países distintos no ha sido fácil. Pero a pesar de las dificultades nuestra confianza en el valor de este proyecto ha ido creciendo desde que empezamos a trabajar juntos dos años atrás.
Siendo profesionales con vasta experiencia, sabemos que cubrir los gastos básicos es fundamental para la concentración y calidad del proceso de producción. Si confías en esta idea, apreciaremos totalmente tu ayuda. Tu inversión en DETACHED, da por seguro, merece la pena!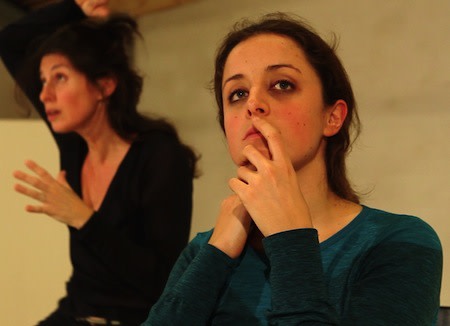 Gastos
Para darte una idea como será utilizada tu contribución, hemos hecho una lista de lo que necesitamos alcanzar para poder llevar seriamente DETACHED al escenario:

Alquiler del espacio para ensayos 1.254 €
Gastos de viaje 700 €
Alojamiento 400 €
Vestuario 500 €
Escenografía 400 €
Transporte 100 €
Equipo técnico 400 €
Flyers 100 €
Website 100 €
Honorario Performers 3000 €
Nota: Poder dejar otras ocupaciones el último mes antes del estreno tendrá un efecto directo en nuestro compromiso con el proyecto. Un honorario por cada performer de 300 € por el período de ensayos nos acerca a este objetivo.
A su vez, tenemos una lista de personas que nos ayudan a las que nos gustaría recompensar: vestuarista, escenógrafo, dramaturga, diseñador de luces, ayudantes en el trabajo organizativo, diseñador de la web, fotógrafo, editor de vídeo. En el caso de que sobrepasemos nuestro objetivo (sería maravilloso!), esta cantidad irá destinada a estos fines.
Como puedes ayudarnos
Tenemos tentadoras recompensas que puedes adquirir con tu donación. Cada contribución es muy importante cualquiera sea su dimensión y será una gran ayuda para nosotros!
también es posible donar la cantidad de dinero que desees sin adquirir una recompensa.
también nos ayudas difundiendo la campaña lo mas posible a través de e-mails, facebook, twitter o por teléfono, en fiestas, o cuando hables con amigos!
si deseas apoyar nuestro proyecto fuera de la campaña online, por favor no dudes en contactarnos.
hay muchas maneras en que puedes ayudarnos sin donar dinero. Te gusta cocinar? Puedes traernos el almuerzo en el período de ensayos! Tienes una camioneta? Puedes transportarnos los equipos! O escribe sobre nosotros en tu Blog! otras ideas? Contáctanos para cualquier contribución no monetaria que quieras ofrecernos!