iCrowdNewswire - Jun 15, 2016
PopUp Theatrics 2016 Season
Future : Past : Present. Time travel with us. Take our hand. Hear our whispers.
We are PopUP Theatrics!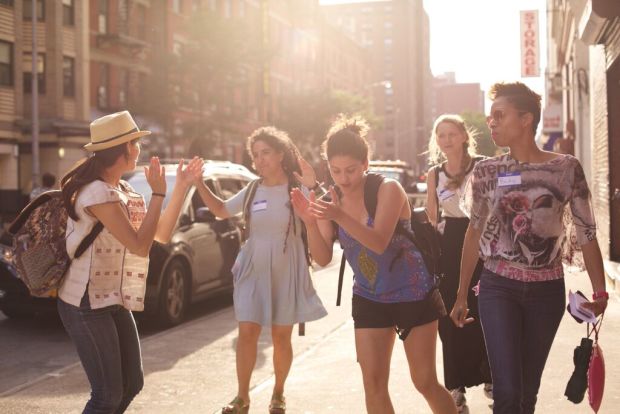 We create site specific, site-impacting, immersive theatrical pieces in international dynamic collaborations all over the world.
In past years we have created shows in New York, Buenos Aires, Bucharest, Edinburgh, Madrid, Querretaro (Mexico) and more. We have brought together artists from over 80 countries.
We have been honored with some awards…
– Best Ensemble New York Innovative Theatre Awards
– Audience Choice Award in Slovenia National Theatre Festival
– Jury Award at The Romanian Independent Theatre Festival
Humbled by great press…
"There are few opportunities to see New York City in such an imaginative and innovative fashion. Broken City is an opportunity that should not be missed."~Paulanne Simmons, Theater Pizzazz

"I applaud PopUp Theatrics for exploring performance via technology; for shifting the performer/audience paradigm by adjusting its scale, location, and form."~Catherine Mueller, New York Theatre Review

"If theatre is already tridimensional, this brings the fourth dimension!"~Sergio C Fanjul, EL PAIS

"Without doubt, the New York Artists Ana Margineanu and Tamilla Woodard, that form Pop UP Theatrics, have created a show with the spirit to revolutionize theatre and with the potential to expand it."
~Fernanda Muslera, El Observador
And better than anything, loved by you – our audience!
"It is one of the gutsiest, strangest, and most moving love letters to New York."~Mona Nicoara
"It was beautiful like a dream you regret waking up from."~E. L.
"I silently applauded you after every moment. For every performance, for every "voice"… You have to do it again, do it again, do it again, for more people to see it, and for those who saw it already to see it again… BRAVOOOO!!!"~Andreea Gramosteanu
Our season is already well underway. Company partners Ana Margineanu and Peca Stefan have just premiered the second edition of The Vanished Year in Romania. The first edition made it to Top 5 Best Romanian Shows of 2015!
Here at home in New York, we are preparing to do two new shows:
Broken City: Wall Street and INSIDE.
Broken City: Wall Street
Conceived by PopUP Theatrics partners Ana Margineanu, Tamilla Woodard and Peca Stefan, real life and theatre collide in our 'street immersive' that invites nine audience members per performance to navigate the broken trails of stories, following the characters who populate this neighborhood of Manhattan. Broken City: Wall Street is our love letter to this place and these people.
Nowhere in the world sets a better stage than the streets of New York. After exploring the Lower East Side in 2014 and Harlem in 2015, we are now preparing to present the final part of our Broken City Trilogy, this time investigating Wall Street –the core of the American Dream. The stories will focus on the human transaction with time and achievement, not only in terms of success, but also exploring how we move ourselves through this world anchored to our past, in search of our future and imminently missing our present moments.
Additionally for this installment, we are collaborating with UK's Sign Dance Collective, pioneers of the art form of Sign Dance Theatre. Led by the deaf and physically disabled artistic team of Isolte Avila and David Bower, this innovative company fuses sign language with dance, theatre and live music to create electrifying performances all over the world. Their work is unusual and poetic; it breaks rules, transforming physical disability into artistic wonder.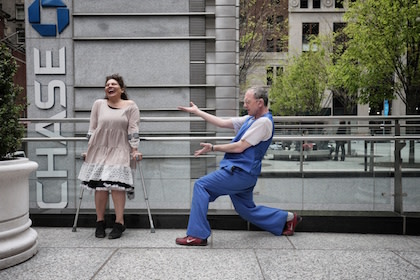 Together, we aim to create a highly visual narrative adventure that allows both ticketed audience members and random spectators an opportunity to experience a neighborhood they thought they knew in a way that is fresh and full of surprises.
INSIDE
Then, in the fall, we will finally present to New York audiences INSIDE.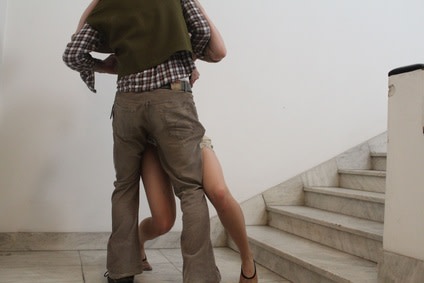 A project first created in Madrid in 2013 and then in Bucharest in 2014, INSIDE is a performance intervention created for two audience members at a time that uncovers the hidden faces of well know places. INSIDE takes audiences deep inside the scenes to experience an iconic landmark as never before. Each performance offers spectators a heightened level of physical access to a well-known location. At the same time audiences experience an internal connection to the surrounding event as a voice "inside their head" give live private commentary to each audience member via an ear-piece. Audiences travel in pairs, seeing the same events but hearing different versions of each story. Both editions had amazing press and the Bucharest one brought us the Jury Award at The Romanian Independent Theatre Festival.
This time because of our venue collaborator, we are taking the concept and re-imagining it in a way that we are so excited to share with you! We have invited France Damian to join us from Berlin. Big announcements coming soon!
What We Need & What You Get!
We are presenting Broken City: Wall St in July and INSIDE in the late fall. PopUP Theatrics has a history of producing innovative concepts that are ambitious in scope with almost zero budget. Our efforts have not gone unnoticed and we do have some grant funding in place but it does not cover everything. That's where you come in!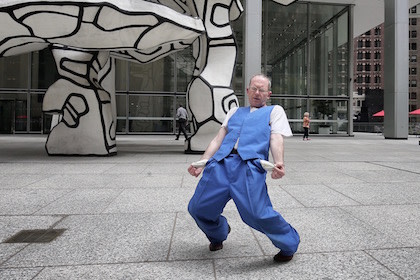 We hope to raise $5000 through this campaign to cover the budget shortfalls in getting our international artists to New York and housing them. But it will make possible our plane tickets, accommodation for our three international artists and the hire of local support staff. We also need to buy costumes, props and other necessary items for the show.
Your $10 will buy a prop, $50 helps to cover our local artist stipends and $1000 helps with renting an apartment in New York City for our international artists.
In return, we've created some fun ways to say thank you and for you to experience the shows even if you won't be NYC to see them. Beginning in July we will be posting notes, photos and videos almost daily! You'll get to know the whole team of amazing international and local artists we're working with. You'll feel as if you're virtually right here with us. We are also going to thank you on Facebook and Twitter and our website…a lot!
The funding from this campaign will go towards production costs for both Broken City: Wall Street and INSIDE.
Please share the word!
Not everyone can be active financially, but everyone can be involved! So if you can't contribute now please consider making a bit of noise about our show and this campaign. Like our campaign on IndieGogo and Facebook, post this link to your Facebook profile or twitter feed! Tell ALL your friends and most importantly, come see us! Tickets for Broken City: Wall St are on sale now! To find out more about us and our company, please visit us at www.popuptheatrics.com
*PopUP Theatrics is a sponsored project of Fractured Atlas, a non-profit arts service organization. Contributions for the charitable purposes of PopUP Theatrics must be made payable to Fractured Atlas only and are tax-deductible to the extent permitted by law.