iCrowdNewswire - Jun 14, 2016
Point Motion: Make Music with your Body Movement
A revolutionary motion control camera that turns your body movement into unique sounds and music.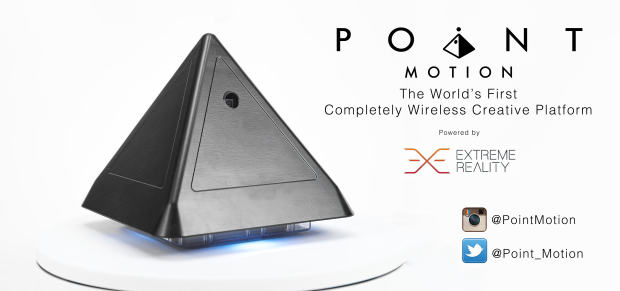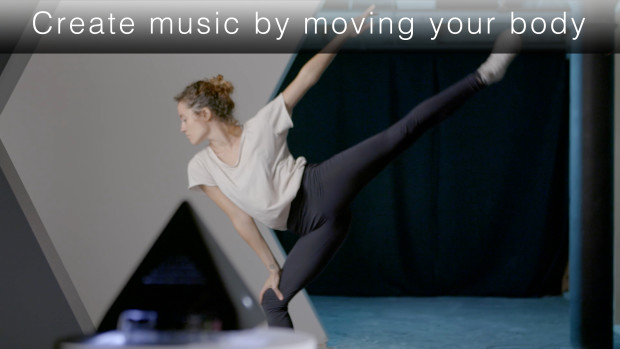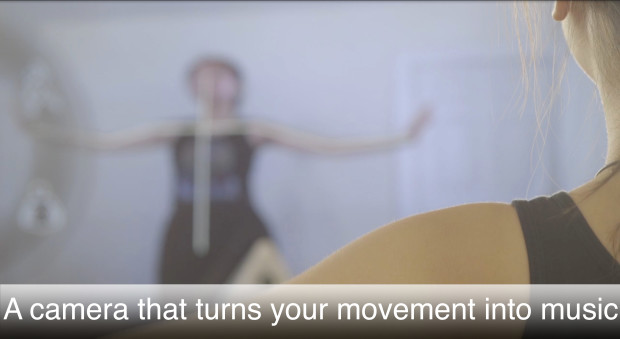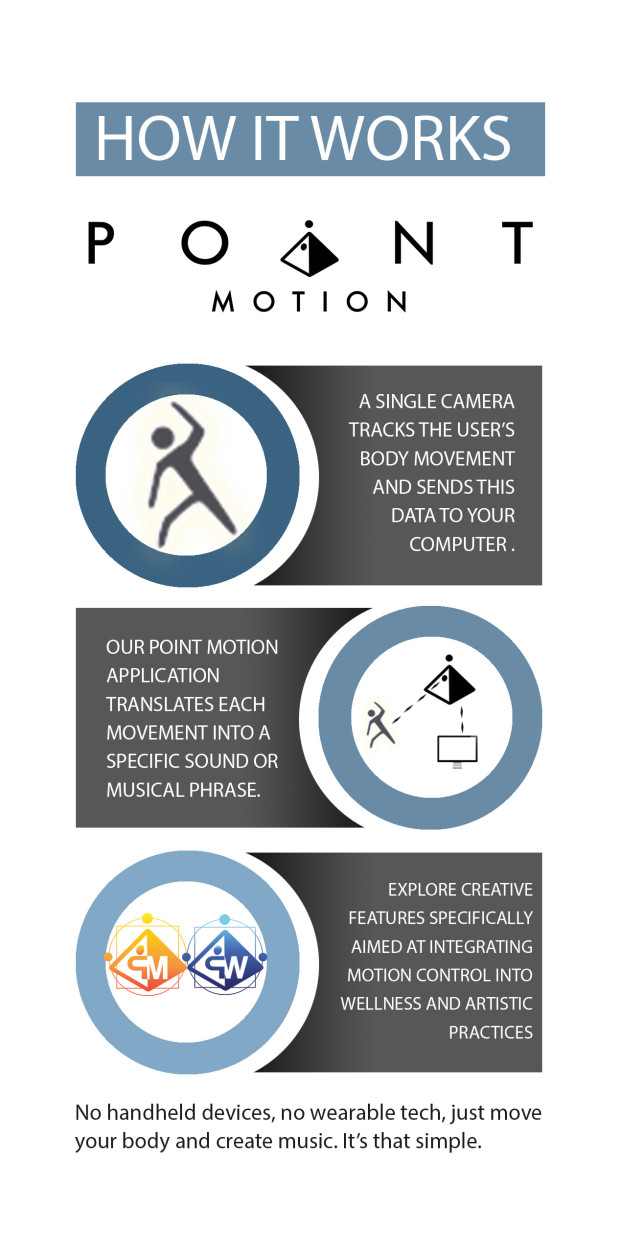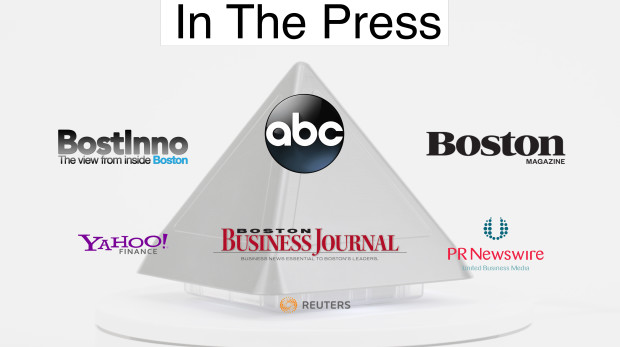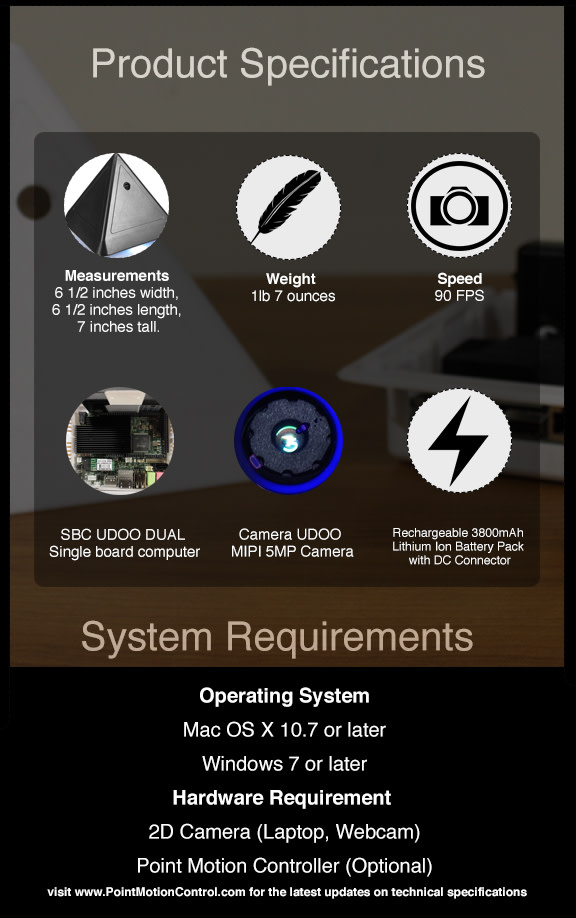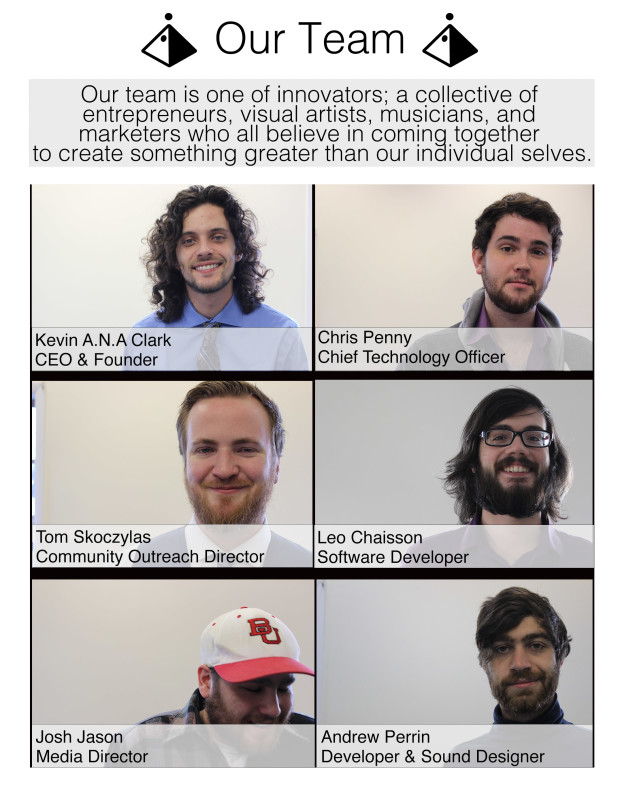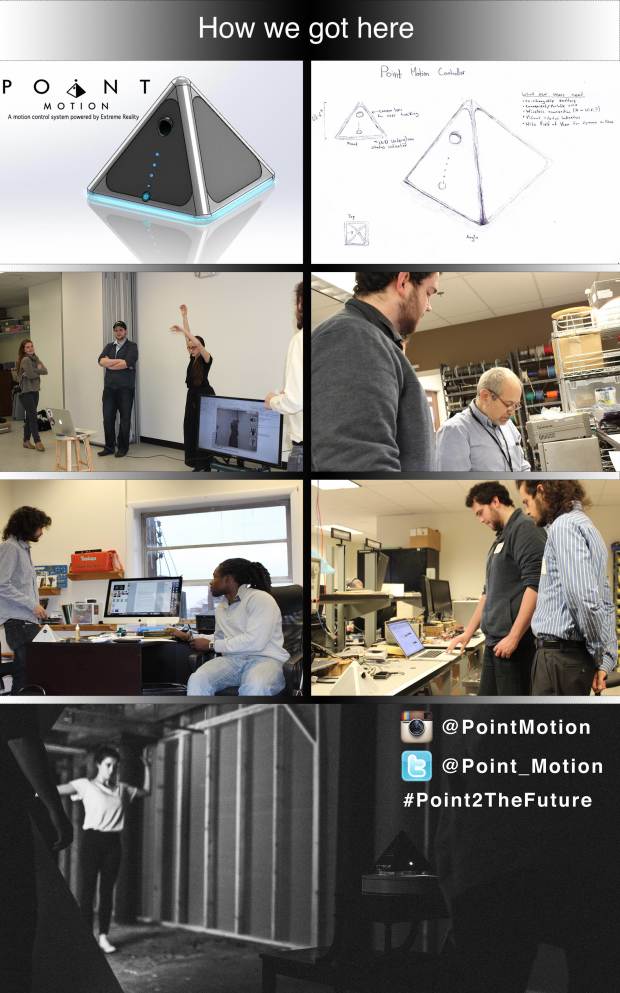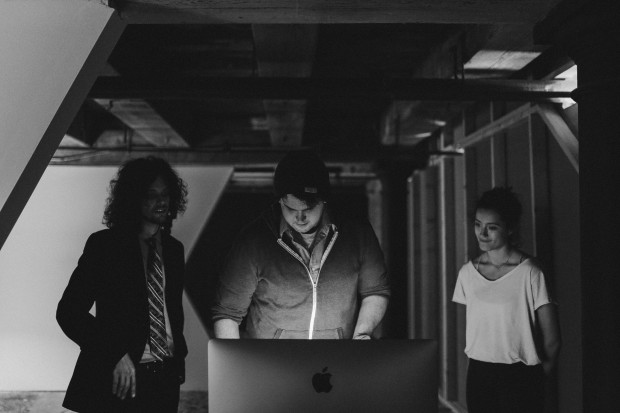 Point Motion began in 2012 when Berklee College of Music student Kevin Andrew Clark returned from India with new spiritual and creative aspirations. As Clark puts it, "I had a vision of creating music with only the movement of my body; an entire orchestra within me. I knew it was possible and I needed to find out how."
Soon after, Clark created a "skin-and-bones" prototype using the Xbox Kinect and open source coding developed by Ryan Challinor.
With this, he was able to create a number of musical pieces which helped solidify his vision of Point Motion's potential; so, he established Golden Wish LLC in Massachusetts.
Clark spent the next 3 years finishing his studies as a Jazz Composition/Film Scoring major, applying for Patents, and continuing to develop Point Motion (Then only known as "Puppet Master").
Upon graduating in May 2015, Clark set his focus on bringing Point Motion to people around the world. After meeting many people who would help him further his vision; Clark finally connected with Tufts graduate and "Programming Prodigy" Chris Penny.
The two saw the potential for a system that only used 2D cameras as a controller and that allows anyone to access this technology. Along with the rest of the Golden Wish team, they have since worked together in bringing Point Motion to fruition by partnering with Extreme Reality and Boston Engineering to create the first universal and completely wireless motion-control instrument.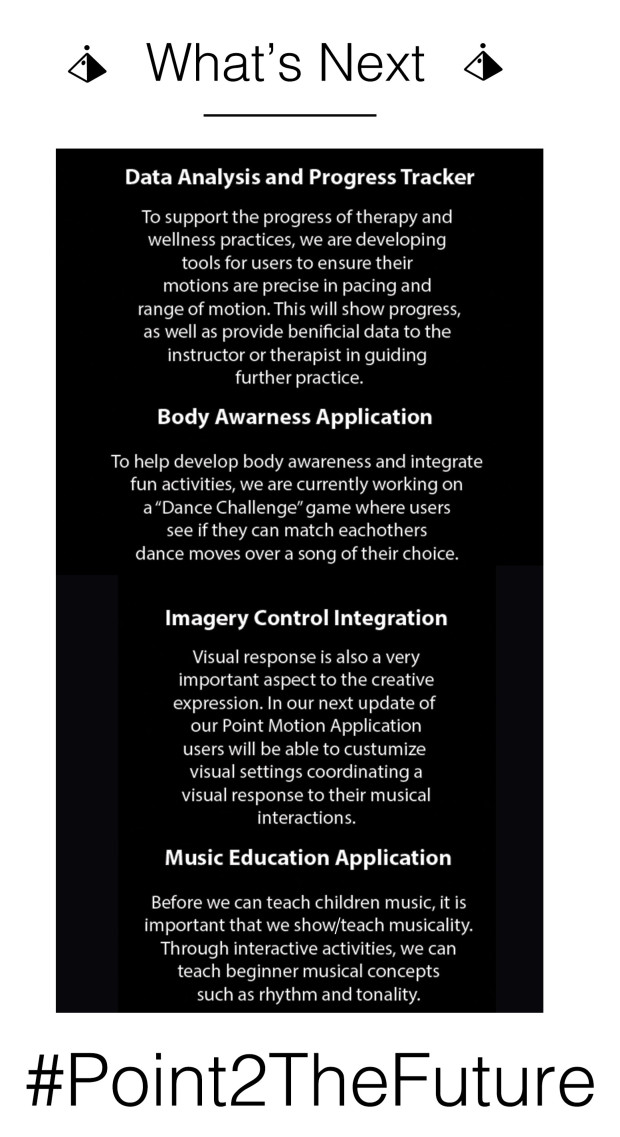 FAQ's
1. What makes Point Motion different from the other Gesture devices out of the market?
Every gesture control device that exists continues to give the user the same games and home theater controls. However, they have yet to explore the deeper possibilities of gesture tracking technology as a creative tool. Point Motion will open a new realm for creative experiences and self expression that no device has offered before.
2. What is the difference between using Point Motion applications with a laptop camera and using them with the Point Motion Controller?

The Point Motion Controller is specifically optimized to capture the most accurate movements at the fastest rate. It is designed to recognize specific movements in any type of environment. By using the versatile Point Motion Controller, any space becomes a creative space.
3. What does the Point Motion Controller do?

The Point Motion Controller will allow you to use your Point Motion apps in the most effective manner. You can place your camera anywhere in your room and easily access any changes to your sound pallet on either your computer or phone. The controller also allows you to collaborate. One user can modify the features in the app while another is moving in front of their Point Motion Controller.
4. Can I use Point Motion along with my other music equipment?
Just like any major audio recording application, our Puppet Master app allows users to create with their own instruments and voices. Hook up your guitars, beat on your drums, or sing to your hearts content; Puppet Master will help you maximize the potential of all your instruments.
5. Will there be outside developers working on apps for Point Motion? Could I get my hands on the API?
Initially, we will be developing our apps within our own team to keep the vision focused on what our users want. Once users have had the time to understand Point Motion's capabilities and potential, we will open the doors for them to contribute to this revolutionary instrument with user-developed apps.
6. What kind of sounds will I get in my sound library?
Our sound library consists of hundreds of beats, samples, loops, and effects for you to manipulate and activate at your will. We also include dozens of original songs from professional recording artists for you to remix and experience, and classic songs to interpret such as Bach, Beethoven and Chopin.
7. I'm an artist and want to create something completely original; can I create my own sounds or control instruments rather than pre-loaded sounds/loops?

Absolutely. While Point Motion gives amateur musicians the ability to create and alter templates from our Sound Pack, we also give the more experienced musicians the utmost control to create freely from any restriction. Set your own loops, sounds, effects, and instruments with custom motion-activated key swipes. You can choose what movements will trigger what effects, giving you complete control over your sound and movement.
8. Can I record what I create?
Of course! Although you don't have to, we make sure you have the ability to record your creations. You can upload them directly to social media or share them with us in our community forum on our website.
9. How hard is it to use? I have no rhythm…
First off, everyone has rhythm. Point Motion conforms to any style of movement, giving "inexperienced" users the same freedom and flexibility to create music with as much or as little assistance as needed.
10. What if I want to use specific moves as commands?
You will be able to customize and designate movements to signal any chain of effects or sounds. This facilitates users with limited mobility to personalize their creation.
11. Is there a warranty?

If your Point Motion system does not work as advertised, simply send it back to us, and we will refund you for the full amount. This warranty covers all technical issues for one year, free of charge.
12. Can it track more than one person?
Each controller can track one person at a time. The compromise for this with our first release, is that if each person is using their own app or Point Motion Controller, they can collaborate musically on separate units.
13. Do I have to wear any special clothes?
The more clearly defined you are from the background, the better. Your Point Motion Controller tracks the most effectively when you are well lit and wearing solid colors. Lighting and glare also affect the ability of your Point Motion App to track your movement. For optimized performance, make sure the background behind the user is a solid color contrasting to the user's clothes.
14. How much will it cost once released?
The MSRP of our Point Motion Controller will be $299 + Tax
The MSRP of each application will be $20 + Tax
The MSRP of our cellphone apps will vary (Free-$1.99)