iCrowdNewswire - Jun 13, 2016
myLike – Discover, Save & Share Places You Love
Receive recommendations from people you trust and share yours with those you care about.

myLike enables you to find, save and share great locations and services within your circles of trust: your friends and network. At the same time You can store great places you have been to or want to go to – and you decide who can see each of them – only you or others.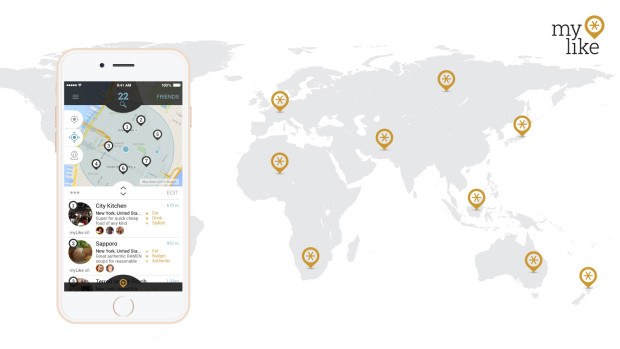 The world and its cities offer an overwhelming number of activities and places to visit, like restaurants, playgrounds, parks, or culture … but which of these best match your own taste and are relevant for you? The best advice always comes from people you know and trust – your friends and social network. With myLike, their experiences are only a few taps and swipes away, allowing you to access them anytime and anywhere to enjoy the city and discover new treasures.
In 2014, we had a vision: we wanted to create an easy-to-use mobile platform for finding, storing, and sharing people's favorite places – based on friends' recommendations, not a flood of tips from anonymous sources. Based on this we started to develop myLike, your personal recommendation app for all the world's treasures: It's up to you whether you want to save your favorite spots just for yourself, for your friends, or to share them directly. You can even set up groups to exchange hints with like-minded souls. You can share individual tips, entire lists and even tours. That way, myLike encourages social networking in cities and beyond, inspires to discover new places, and does all this in a far more personal, trustful and relevant way than existing alternatives.
So, plan your next romantic night out – or your trip to NYC – based on tips by people you trust … and never forget your own travel highlights again – with myLike!
Additionally, myLike can also help hotels, businesses, and the media industry as a mobile concierge to improve their customer service.

---
We are not an anonymous recommendation platform. We protect your privacy – you have full control of what you wish to share (or not) with whom.
myLike lets you access your trusted sources anywhere and anytime. What's good is not determined by the mainstream, but only by you and your friends.

---


---
myLike is a platform for personalised points of interest (POI) like restaurants, hotels, beaches, places of great natural beauty, perfect anchoring spots, or simply a great spot for your outdoor workout – locations you've discovered yourself or that were recommended by trusted sources. And who could be more close and trusted than your own friends?
myLike is an easy-to-use app that allows you to save, organise, and share your favourite spots with people you care about if you like.
myLike is initially available as an iOS and Android app – a desktop and web version will follow soon, as well as a smartwatch integration.

---


---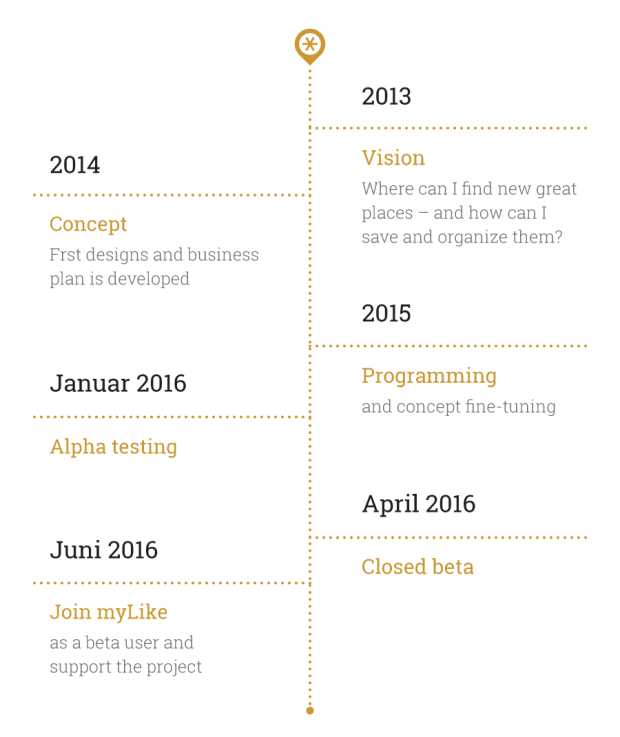 ---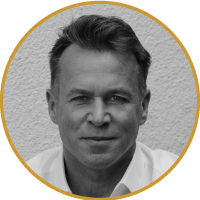 Uwe Hering: Founder & CEO
Uwe founded myLike because he wanted to get and share trustworthy tips – without drowning in data or giving up on his privacy. The electrical engineering graduate has already worked for several successful start-ups as a product, sales, and marketing manager – myLike is his first self-founded project. He loves sport, travel, and great food and has lived in Canada, Ireland, and the USA.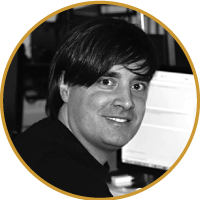 Marc Schallehn: Co-Founder & CTO
Co-founder Marc was enthusiastic about Uwe's idea of myLike and has since been responsible for the technical implementation of the platform.
He studied computer science at the University of Munich and is self-employed for over 20 years in software engineering and IT-Consulting for both small startups and large corporations. In theory, he also has hobbies, but currently too little time to take care of them.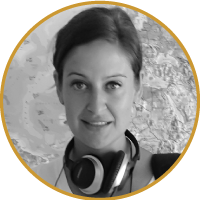 Anja Wilbert: UX/UI Queen
Anja is the key-responsible person for the user interface of myLike – with her help everybody finds his way around and has fun using the platform. She brings a wealth of experience from working on MMIs (Man-Machine-Interface) in the automotive and industrial sector. She loves to travel and take her mountain bike for a spin.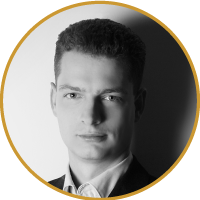 Steffen Schwarzer: Mister Business Development

Steffen ensures myLike's market success. With several years of start-up experience under his belt, a diploma in business management (IBS), and plenty of experience abroad – a. o. in the USA and the United Arab Emirates – he's perfectly positioned to give myLike its well-deserved boost. Steffen thrives on great food, travelling, classic cars, and sports.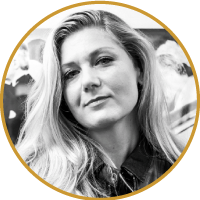 Sigrid Lorenz: Mistress of CI-Design-UI

Sigrid takes care of myLike's look and feel. After 15 years in communications design with a focus on brand development and corporate design, interdisciplinary design of print/online communications, and event design, plus a communications design diploma from the Hochschule für Gestaltung Schwäbisch Gmünd (… just like Anja!) she knows exactly what it takes to make the app and brand look good. When she's not perfecting our design, she loves music, singing, travel, the sea, and delicious food.

---
We've already come a long way, but now we need you to get myLike ready for its proper debut. Help us to realize our vision and to implement the fab feedback of our first testers. Your donations turn myLike into your very personal, social notebook – an app that emphasizes trust in your friends and the protection of your privacy.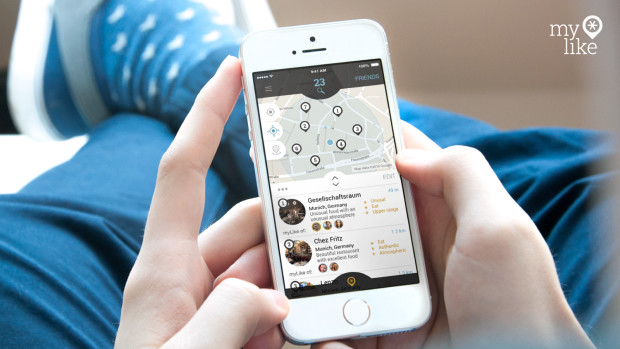 ---
Smart initiated and features this campaign with its smart urban pioneers ideas contest. Smart will donate a prize money of up to 25.000€ on top of the Indiegogo funding.


---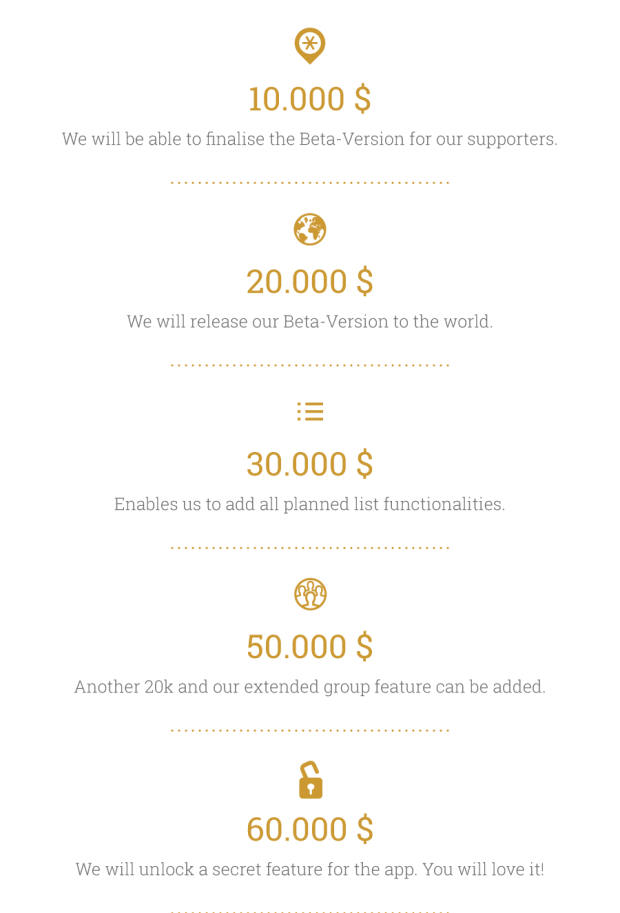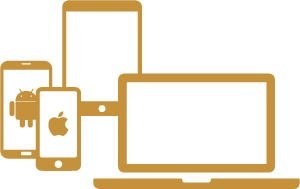 ---


---
Mit myLike hast Du jederzeit und überall Zugriff auf die Empfehlungen der Menschen denen Du am meisten vertraust – Deine Freunde. Du kannst die Plätze speichern die Dir gefallen und Du entscheidest wer sie sehen darf: nur Du, Deine Freunde, Deine Gruppen der jeder. Das schützt Deine Privatsphäre.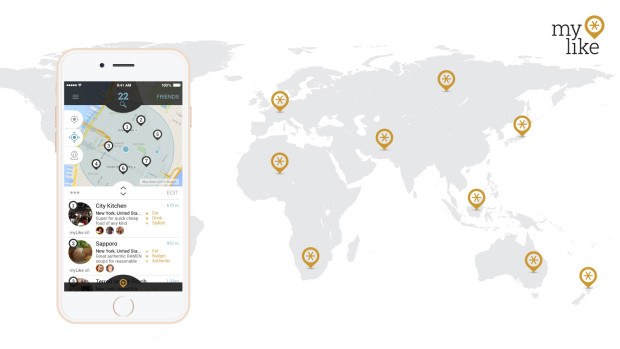 Die Welt und Ihre Städte bieten unendlich viele Möglichkeiten der Freizeitgestaltung: ob Restaurants, Spielplätze, Parks oder Kultur … Aber welche Angebote passen zu mir? Das wissen vor allem die Menschen, denen ich vertraue: meine Freunde und mein soziales Netzwerk. Mit myLike kann ich ihre Erfahrungen jederzeit und überall nutzen, dabei die Stadt genießen und Neues entdecken.
2014 startete die Entwicklung von myLike mit einer Vision: Eine einfach zu bedienende mobile Plattform zu schaffen, mit der Du Deine Lieblingsorte zeitsparend finden, speichern und weitergeben kannst. Dazu bieten wir Dir die Empfehlungen Deiner Freunde statt einer Überflutung durch anonyme Quellen. myLike ist Deine persönliches Empfehlungs-App für die Schätze der Stadt: Du speicherst Deine Lieblingsorte entweder nur für Dich, gibst sie Deinen Freunden frei oder sendest sie ihnen direkt. Du kannst sogar Gruppen gründen um Informationen mit Gleichgesinnten auszutauschen. Dabei kannst Du nicht nur einzelne Lieblingsplätze, sondern sogar Listen und ganze Touren erstellen und teilen. myLike fördert die soziale Vernetzung in Städten, regt an und ist viel persönlicher und individueller als anonyme Tipps über Suchmaschinen. Plane Deinen nächsten romantischen Abend oder Deine Reise nach NY mit den Empfehlungen von Leuten denen Du vertraust und erinnere Dich immer daran wo Du warst – myLike!
Eingesetzt als mobiler Concierge, können auch Hotels, Unternehmen oder Medien mit myLike ihren Kundenservice verbessern.

---
Wir sind keine anonyme Empfehlungsplattform. Wir schützen Deine Privatsphäre – Du entscheidest, was genau Du mit wem teilen möchtest (oder auch nicht).
Du kannst jederzeit und überall auf die Quellen zugreifen, denen Du vertraust. Bei myLike entscheidet nicht die anonyme graue Masse was gut ist sondern nur Du und Deine Freunde.

---


---
myLike ist eine Plattform für personalisierte Points of Interests (POIs), wie Restaurants, Hotels aber auch Strände, Ausblickspunkte, Buchten zum Ankern oder ein toller Ort um Sport zu machen – die Du selbst gefunden hast oder von vertrauten Quellen empfohlen werden. Und wer ist Dir vertrauter als Deine Freunde?
myLike, die einfach zu bedienende App, die Deine Lieblingsorte einfach organisiert, findet und mit Freunden teilt – wenn Du das möchtest.
myLike startet zunächst als App für iOS und Android – die Desktop bzw. Webversion folgt später – ebenso die Smartwatch-Anbindung.

---


---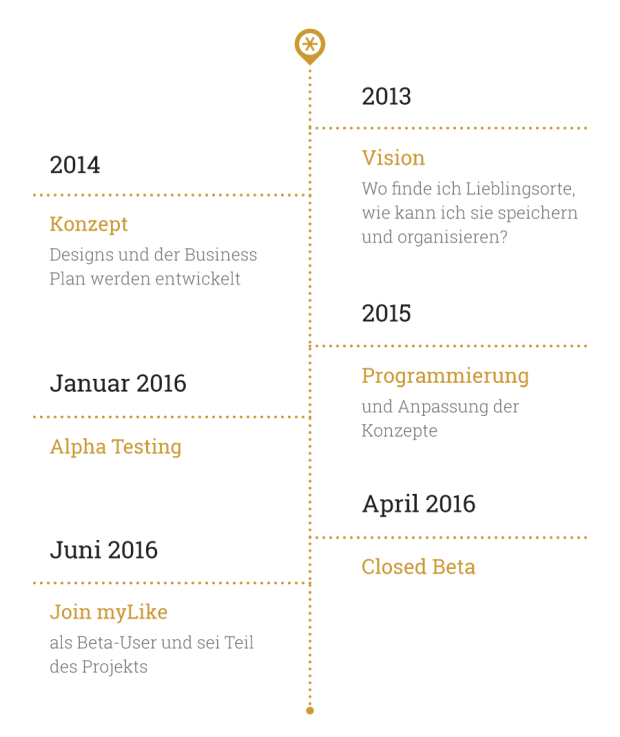 ---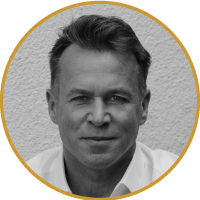 Uwe Hering: The Founder & CEO
Uwe gründete myLike aus dem Wunsch heraus, vertrauenswürdige Tipps zu erhalten und zu teilen – ohne Datenüberflutung und unter Schutz der eigenen Privatsphäre. Uwe hat Elektrotechnik studiert und schon in anderen erfolgreichen Start-Ups als Produkt Management-, Marketing- und Vertriebsleiter gearbeitet – myLike ist sein erstes selbst gegründetes Projekt. Er liebt Sport, Reisen gutes Essen und hat in USA, Canada und Irland gelebt.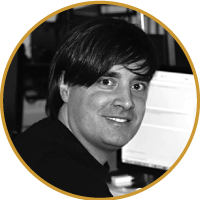 Marc Schallehn: The Co-Founder & CTO
Dipl. Informatiker Marc war von Uwes Idee für myLike von Anfang an begeistert und ist seitdem als Co-Founder für die technische Realisierung der Plattform zuständig. Er studierte an der Universität in München Informatik und ist seit über 20 Jahren selbständig in der Softwareentwicklung und IT-Beratung sowohl für kleine Startups als auch große Konzerne tätig. Theoretisch hat er auch Hobbies, nur aktuell zu wenig Zeit um sich darum zu kümmern.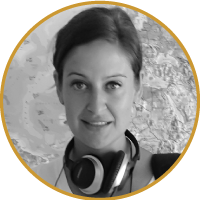 Anja Wilbert: The UX/UI Queen
Anja ist hauptverantwortlich für das User Interface von myLike – damit sich alle damit gut zurecht finden und es Spaß macht. Sie hat jahrelange Industrieerfahrung im Bereich MMI (Man-Machine-Interface) für den Bereich Automotive und industrielle Software. Anja studierte Industriedesign an der hfg – Hochschule für Gestaltung Schwäbisch Gmünd. Sie liebt Mountain Biken und Reisen.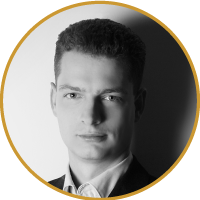 Steffen Schwarzer: Mister Business Development

Steffen sorgt dafür, dass myLike im Markt erfolgreich ist. Er hat jahrelange Start-Up Erfahrung, hat Betriebswirtschaft in Berlin studiert und zeitweise in den USA und den Arabischen Emiraten gelebt. Wenn sich der Dipl. Betriebswirt (IBS) gerade nicht mit myLike beschäftig, mag er gutes Essen, Reisen, alte Autos und Sport.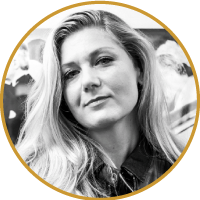 Sigrid Lorenz: Mistress of CI-Design-UI

Sigrid sorgt dafür, dass myLike und alles drum herum gut aussieht. Sigrid arbeitet seit über 15 Jahren im Bereich Kommunikationsdesign mit den Schwerpunkten Markenentwicklung / Corporate Design, interdisziplinärer Gestaltung von Print-/Onlinekommunikation und Eventdesign. Ihr Diplom als Kommunikationsdesignerin absolvierte sie an der Hochschule für Gestaltung Schwäbisch Gmünd (aha … so wie Anja!). Außer ihrem Job liebt sie Musik, Singen, Reisen, das Meer und gutes Essen.

---
Wir haben es aus eigener Kraft schon weit gebracht. Nun brauchen wir Euch, um myLike fertigstellen können. Helft uns unsere Vision zu realisieren und das fantastisches Input unserer ersten Tester umzusetzen. Ziel dieser Kampagne ist es Euch eine App zur Verfügung stellen zu können, die das Vertrauen in unsere Freunde und den Schutz Eurer Privatsphäre in den Vordergrund stellt.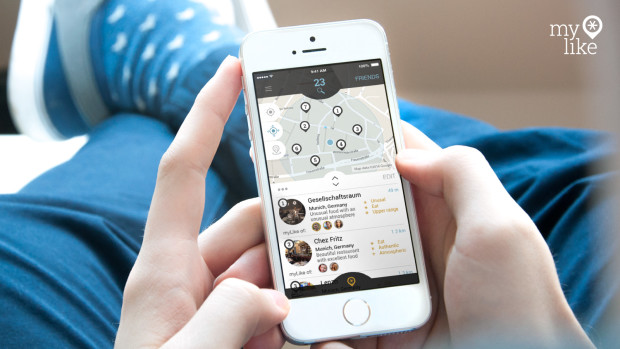 ---
Initiator und Unterstützer der Kampagne ist smart mit dem Ideenwettbewerb smart urban pioneers. Zum erreichten Funding gibt es von smart bis zu 25.00€ Preisgeld on Top.


---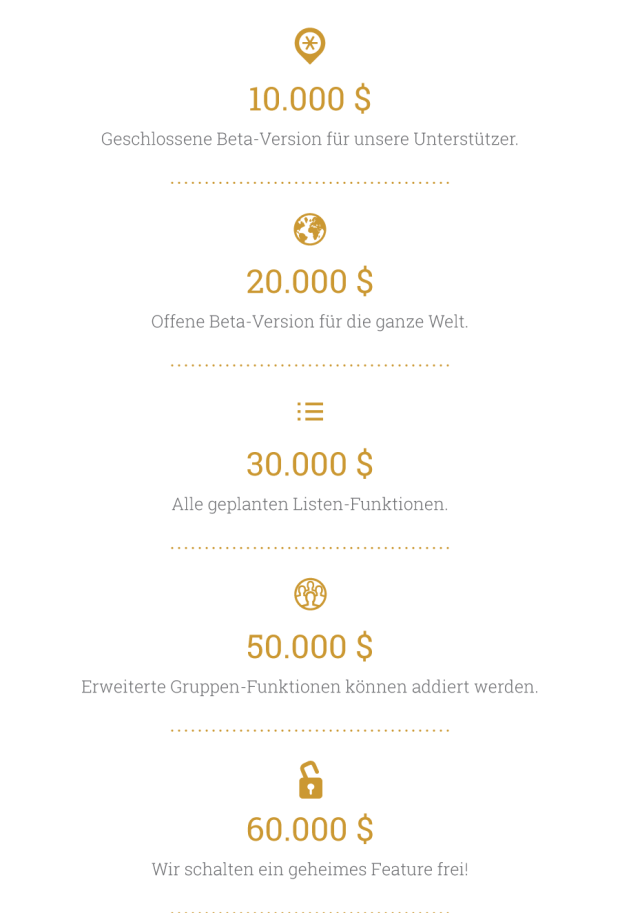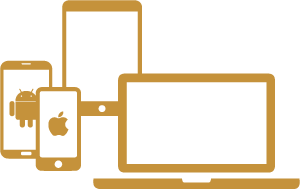 ---


---