iCrowdNewswire - Jun 13, 2016
The Lightest Clinically Accurate HeartRate Monitor
SenseON: the seamless on-skin tracker that reveals the secret of your workout and sleep quality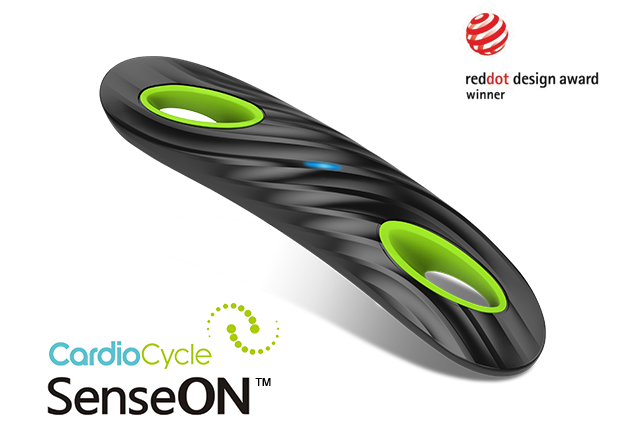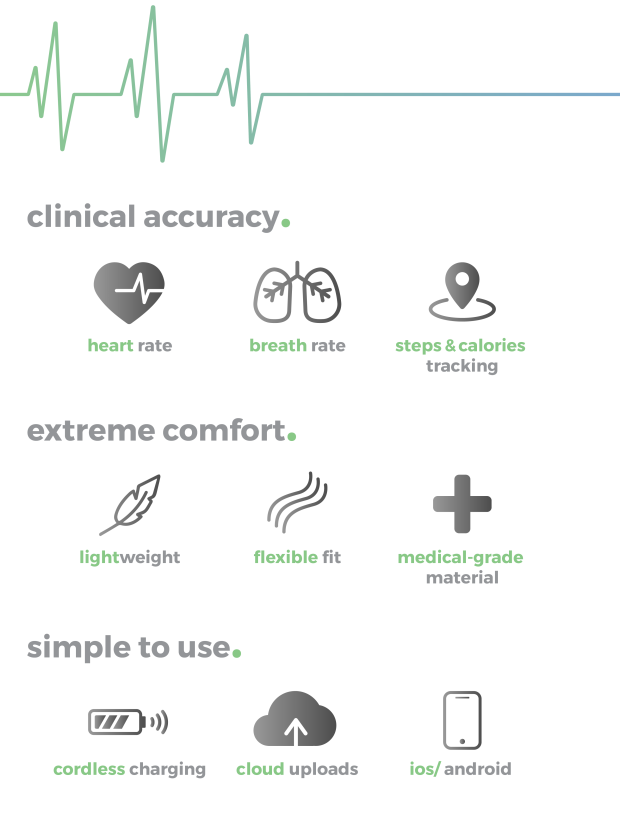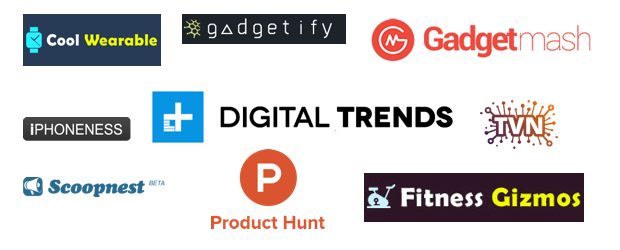 You wouldn't just run 23 miles and call it a marathon. You wouldn't go to the gym and not know exactly how much you're lifting. Then why would you sacrifice accuracy when it comes to measuring your body's functions like heart or breathing rate? Knowing your boundaries means understanding when to push your limits and when you are in danger of over training. That's why we created SenseON, the first clinically accurate heart rate monitor that's incredibly comfortable to wear.
Connect with your body.
With a low profile design that flexes with your movements, SenseON will fit effortlessly into your daily routine.
View your progress.
Get meaningful feedback every time you workout. A comfortable all-day fit allows you to get valuable data like heart rate recovery.
Push your limits.
Knowing your boundaries means being able to avoid over or under training. Do what you could not do yesterday.
Track your activity.
Get all of your fitness data in one place. SenseON tracks total steps, distance covered, calories burned, heart rate recovery, etc.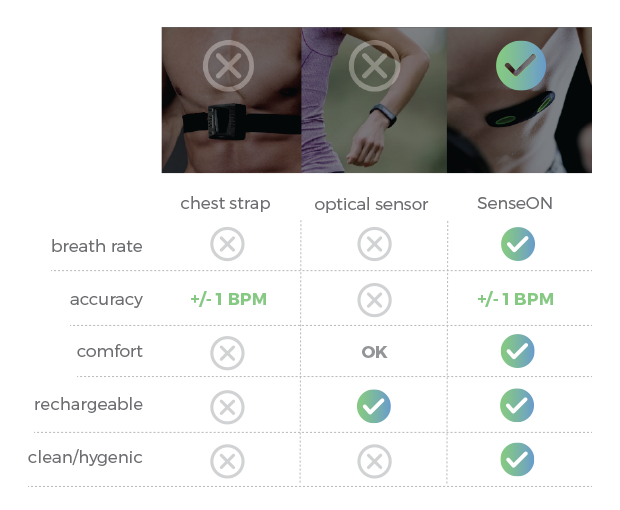 We knew there had to be another option. Since wristbands use LED light to detect your pulse, they require you to be absolutely still for optimal performance (meaning that when you need them, they don't work). Chest strap monitors can be somewhat accurate, but they chafe, retain odor, need batteries replacements, and are flat out uncomfortable.


Connect SenseON with your preferred smartphone or fitness watch

Peel off the tape protector.

Find a dry area on the left side of your chest to adhere SenseON and then simply tap twice to activate it.


HeBE ™ Sensing Electrodes
Made with 304 titanium plated stainless steel, these electrodes are highly conductive, resistant to erosion, and harmless to your body.
BiPA ™ Technology
By employing the latest BiPA ™ technology, SenseOn continuously captures the heart's electrical pulses at an accuracy level of ±1 BPM (the same process used in medical EKG's).
SenseON ™ Tape
By using specially designed medical grade tape, SenseOn can resist sweat and water, giving you the freedom to train like you always do.
Cordless Charging
The portable charging case is SenseON's home base. When you are done working out, simply put it back into the case and it will conveniently be charged for your next workout. The case delivers 8 full charges and each charge is good for 20 hours of continuous use.

"I really tried to get into the habit of using a chest strap monitor, but the chafing always left me frustrated and eventually it just sat on my shelf. SenseON is totally different. When I train, SenseON does it's thing, and I do mine. It's obvious that is was designed with the ATHLETE in mind."
–Alexis, 31 – Triathlete
"I'm a tech junkie and somewhat new to endurance sports. When I first started out, I tried nearly every major monitor on the market. I was surprised to find that they all seemed very '2004' in their overall function and user-friendliness. So glad I found SenseON. It's a powerful piece of hardware in a simple package."
–Jeff, 43 – Age Grouper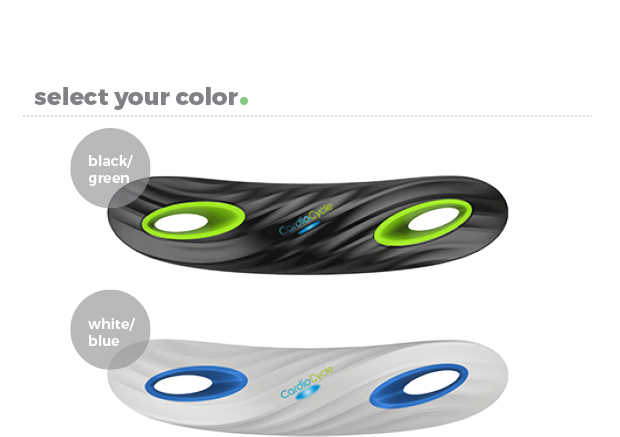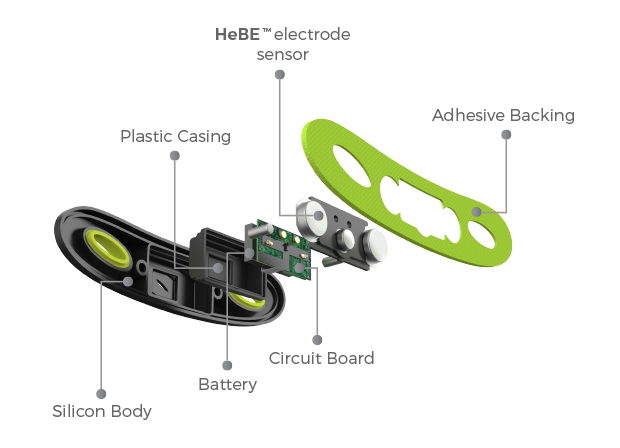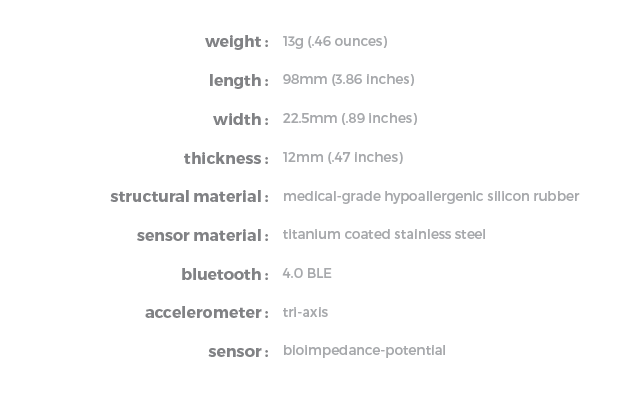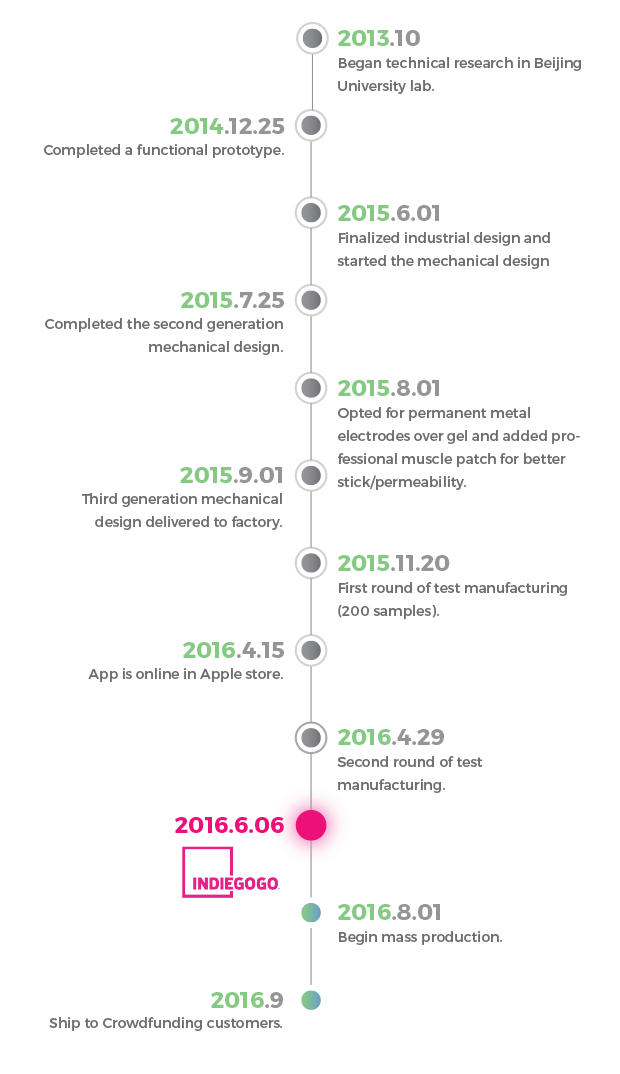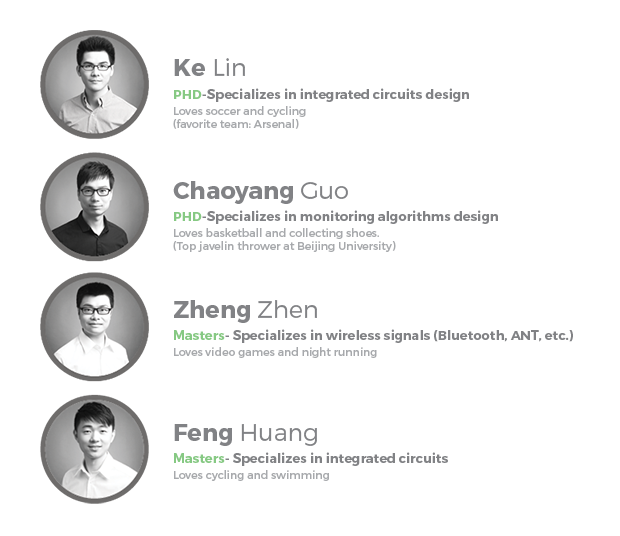 When can I select my color?
We'll send out a survey shortly after the campaign ends where we'll ask you for your color choice.
How does SenseON connect to my phone?
SenseON connects to your phone via Bluetooth.
Is the app free?
Yes, the app for SenseON is called cardiocycle, it is totally free and is already available for download.
Does the app work for Android and iPhone?
Yes, the app will work for both Android and iPhone.
Shipping?
We'll begin production in August, and ship SenseON in September 2016. We'll keep you updated regarding our project milestones.
Can you ship to different countries?
Yes, but please be aware of the specific import taxes and tariffs of the country you live in.
How much is shipping?
Shipping is free to the US and Canada. International orders will require an additional contribution for shipping on top of the amount paid for the Perk (please see the details listed in each of the Perks).
What is SenseON's warranty?
SenseON has a 1-year limited manufacturer's warranty.
What is SenseON and how does it work?
SenseON is a water resistant, rechargeable, wearable device that adheres comfortably to your torso and continuously tracks your heart rate, physical activity, and other vital bio signals – during activity, rest, recovery, and sleep. SenseON is applied to the left side of your torso, where a super-sensitive sensor captures a clear heart rate signal. It uses the industry standard Bluetooth 4.0 to continuously communicate with your mobile app of choice and display real time data and insights.
What does SenseON track?
Heart rate and heart rate zones

Breadth rate

Resting heart rate when worn while sleeping

Heart rate recovery

Steps

Distances

Calories burned

Sleep
How do I wear the SenseON?
SenseON is worn on the left side of the torso, under the left pectoral muscle. For women, it should be positioned just below the sports bra. To wear it, you will put a new adhesive on it, then simply remove the backing from the adhesive and press it firmly to your body (Just like a Band-Aid®).
How often should I replace my adhesives?
You should replace the adhesive with a new one each time you put SenseON on.
How much will the replacement adhesives cost?
3-6 month supply of adhesives(30 pieces) cost $6.99.
Is the battery rechargeable or does it need to be replaced?
SenseON comes with a cordless charging case. The rechargeable battery will last up to 20 hours per charge and take about 30 minutes to recharge. The charging case can charge SenseON 8 times before it needs to be recharged.
Can I swim with the SenseON in water?
You cannot track heart rate while swimming with SenseON, but SenseON is waterproof to IP67.
Is SenseON FDA approved?
No. SenseON is intended for consumer use only and is not a medical device.
Which devices are compatible with SenseON?
The SenseON can be used with Bluetooth 4.0 mobile devices such as smart phones and some sport watches.
Will SenseON work with my existing apps?
SenseON is compatible with fitness apps that support BlueTooth heart rate monitors, such as EndoMondo, Polar Beat and RunKeeper.
Who should I contact with questions about my order?
Please contact our Support team at info@cardiocycle.net with any questions related to your order.