iCrowdNewswire - Jun 12, 2016
The Russo Brothers Present: Dizzy Pursuit
A feature-length comedy about relationships in a tight place.

Alexander Fraser
Portland, United States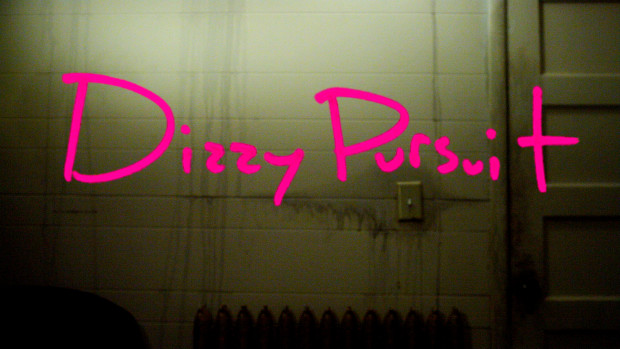 What's the Premise?
A young couple receives unwanted visits from family members while trying to cast their independent feature film.
Who's Making It?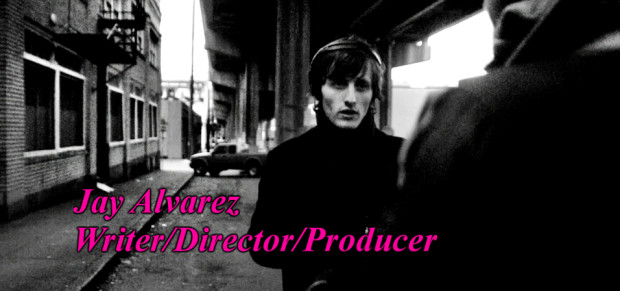 Jay Alvarez is an award-winning filmmaker with a unique voice. He uses irony and vocal rhythm with great skill and humor. Dizzy Pursuit is the follow-up to his feature-film debut, I Play With The Phrase Each Other, which won the Special Jury Prize at the Slamdance Film Festival. Alvarez has found in film a form that augments his delight in spoken language. With it he examines the intimacy and isolation his generation is experiencing amid hyper-connectivity and frenetic media experience.
Sample Alvarez' style in this trailer for
I Play With the Phrase Each Other
:
Watch Alvarez' 2014 Slamdance acceptance speech:
Who's On Alvarez' Team?
The Russo Brothers!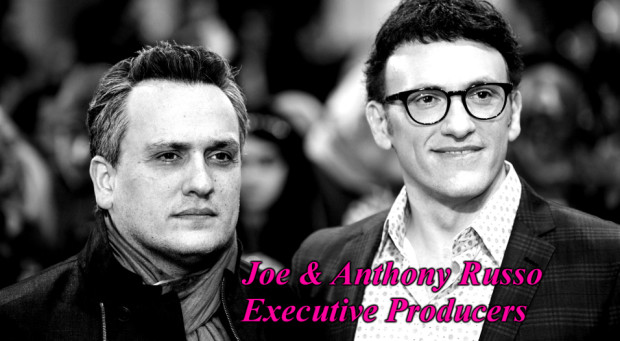 Hot off the success of Captain America: Civil War, Joe and Anthony Russo have generously extended their support to Dizzy Pursuit.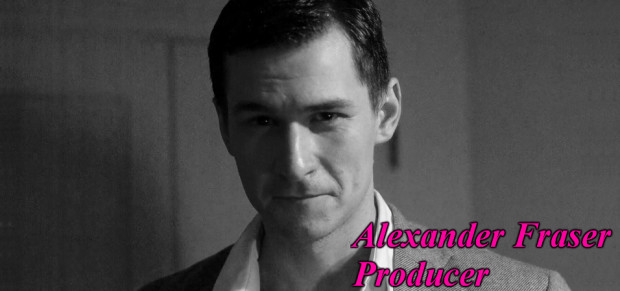 Alexander Fraser has worked in film for nine years, and with Alvarez since 2011.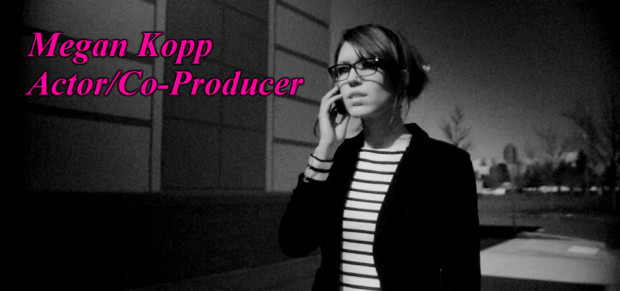 Megan Kopp is Alvarez' longest, most consistent collaborator and supporter.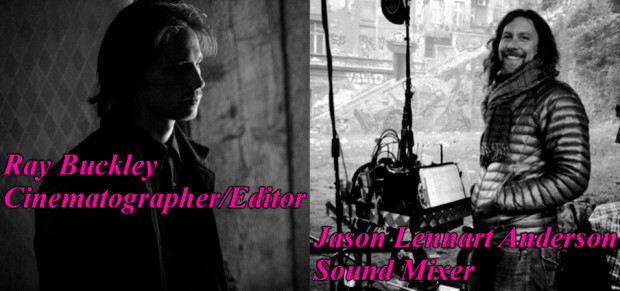 Ray Buckley and Jason Anderson have been vital department heads on all of Alvarez' previous works.
So, What's the Synopsis?
Adam is perfectly happy living the life of a young starving artist, without much care for how it may be affecting his girlfriend, Carly. They live in a tiny, cockroach-infested apartment in a downtown flophouse where they both work day-jobs to support their independent filmmaking. Living at the flophouse enables them to pursue their art, but it also means they have to use a shared bathroom down the hall, and contend with recent bed bug sightings.
Adding to their discomfort, they receive an impromptu visit from Lisa: Adam's neurotic, oppressively extroverted mother. Cripplingly insecure, Lisa refuses to leave the apartment, and competes with auditioning actors for Adam's attention. She wages a passive aggressive war with Carly, determined to prove her superior value to, and understanding of, her tortured son.
Lisa finally departs, but before Adam and Carly can return their focus to casting, they receive another visit – this time from Steven: Carly's conservative older brother. Steven is skeptical of Adam's impoverished, artistic lifestyle. Part of his purpose in visiting his sister is to do some spying for their family back home, and report to them just how squalid and dangerous Adam's domestic environment is for Carly.
Where Do Your Contributions Go?
We're proud to be teaming with a non-profit collaborative for this film.

Our unique partnership with The Film Collaborative ensures that all of yourcontributions are tax-deductible! This means you have every reason to show your support through every dollar you lend.
Due to the core producers willing to work for free, we only need $25,000 for all the essentials to complete our production. Here's how we'll split up that money: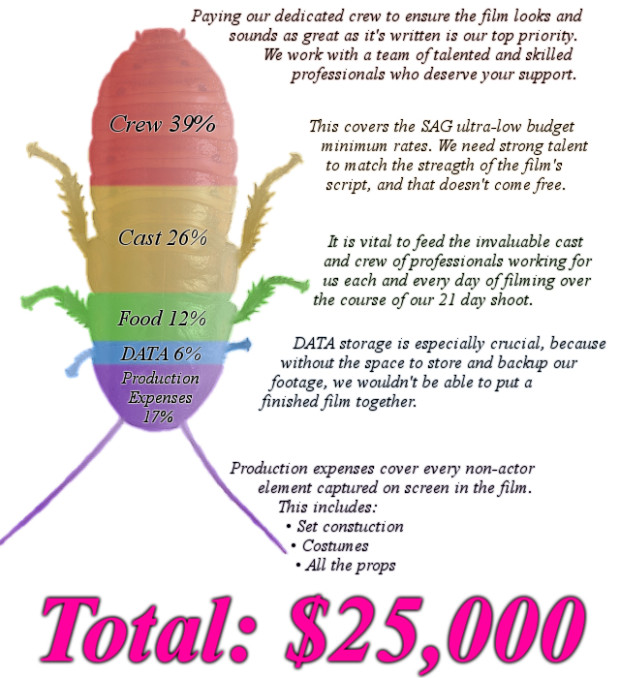 How did we come to a $28,392 goal?
We took that $25,000 and factored in:
Perk Expenses
IndieGoGo's 4% take
The Film Collaborative's 3.5% take
Once we reach our goal, we'll have locked the necessary $25,000 to guaranteeDizzy Pursuit gets made. Regardless of the total earned here, every penny we raise will be used to carry this film through its many phases of creation.
How Else is This Film Unique?
Dizzy Pursuit is the first original feature film set entirely in one room. It transcends its spacial limitations, skirting stilted histrionic structure to achieve something brilliantly paced, and thoroughly cinematic. The cramped, tight space augments the characters' conflicts to greater levels of hilarity and poignance.
It captures the insufferable though retrospectively amusing activity of spending time with family. It depicts the plight of young artists making films with no money. Through its humor and pathos, it manages to be both funny and sincere, creating a truly relatable experience for the viewer within the grim and filthy world in which the characters live.
What Do You Get For Supporting Us?
By contributing to Dizzy Pursuit, not only will you be supporting endlessly talented, hard-working filmmakers; you'll be giving a timeless film to passionate film enthusiasts like yourself all around the world.
We have a bunch of great and exclusive IndieGoGo contributor perks, like a limited edition shadowbox designed by our friends at Shadowfox Designs. Here's a prototype of the exclusive design they're making for us:

We also have an exclusive tattoo from Alejandro G. Laureano. You can find his work on his Instagram @alejvndrogl, and see his special Dizzy Pursuit design here: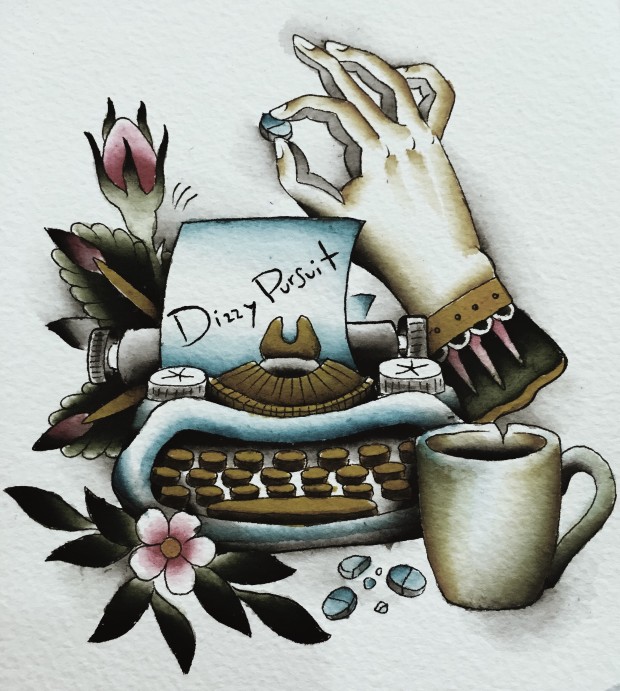 If your contributions reach greater heights, you can even join the Russo Brothers (and their excellent taste) in producing Dizzy Pursuit. Your name will appear near theirs in the credits of the film!
How Else Can You Help?
Whether you're able to make a tax-deductible contribution today or not, please help us get the word out about this film, and make some noise about our campaign!
Use the Indiegogo share tools to email/embed it everywhere online!
Tell all your friends!
Thank you all so much for your support. We have a really great film here that demands to be made, and we need your help to succeed.