iCrowdNewswire - Jun 9, 2016
Break a Hip – Season Two
Season Two of the new hit comedy series starring six-time Emmy nominee Christina Pickles (Friends).
BREAK A HIP is a hit!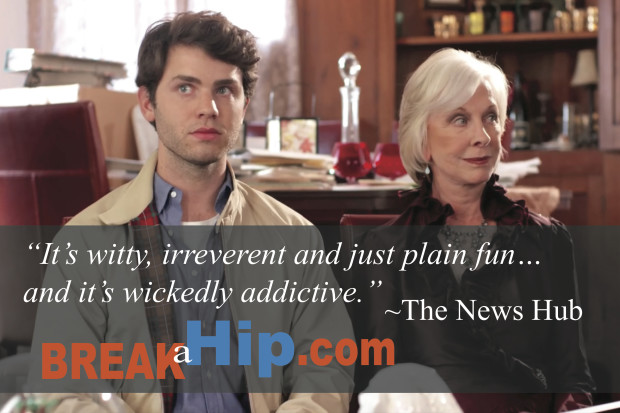 "If you haven't been watching the new hit web series BREAK A HIP, then you've been missing out!" ENTERTAINMENT TONIGHT
"You know CHRISTINA PICKLES as Monica and Ross's Mom on FRIENDS or as Nurse Helen on ST. ELSEWHERE, depending on your era. Either way, get ready to discover her in a whole new way with the new web series BREAK A HIP. It is a new web series you definitely should be watching!" INDIE WIRE
"ALLISON JANNEY may have given her funniest performance to date as Niblett." SERIAL SCOOP
"An ALL-STAR cast shines… Hilarious and deeply touching!" WE LOVE SOAPS
Click HERE to watch SEASON ONE NOW!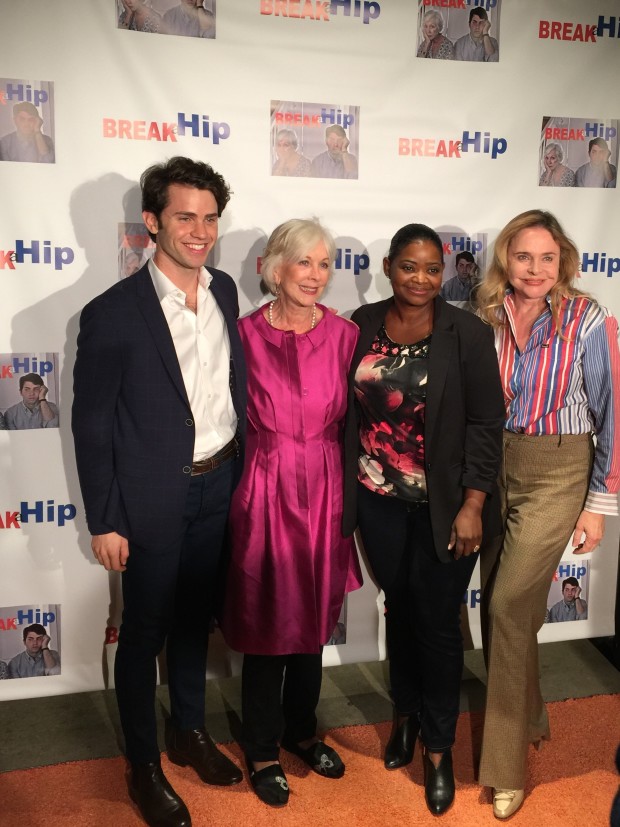 Season One Orange Carpet Premiere with Britt Hennemuth, Christina Pickles, Oscar-winner Octavia Spencer and Priscilla Barnes.
Season 2 – Biz & Wincy are back!
I am Cameron Watson, the creator and writer/director of BREAK A HIP. We had such an amazing time with Indiegogo and all of you for our first season, we couldn't wait any longer to come back home. Thanks to the amazing generosity and support from people like you, we were able to make Season One of BREAK A HIP and tell the outrageously funny and poignant story of two very unlikely pals, Biz and Wincy. Audiences fell in love with our duo and all of the shenanigans they got themselves into, and now we are ready to continue their journey together.
We had a remarkable experience making the first season, and everyone involved felt like it was one of the happiest, healthiest and funniest sets they had ever worked on. That is in large because of you. We were blessed to experience a true "creative freedom" that is rare in the film and television world because we had the support and backing of people who believed in us and our story. Now we want to tell more.
What is in store for Season 2?
Season One ended with a doozy of a cliff hanger! Biz is very ill, being evicted from her apartment by Niblett, and Wincy has taken off to do a play in Boston, leaving Biz alone.
In Season 2 the hi-jinks pick up right where we left off and we have ten brand new episodes to shoot as we follow the perils and misadventures of our duo. And everyone is back! The brilliant five time Emmy nominee, Christina Pickles, and our shining new star, Britt Hennemuth, are ready to go. Our dazzling line up of guest stars are returning for Season 2 and many more casting surprises are in the works!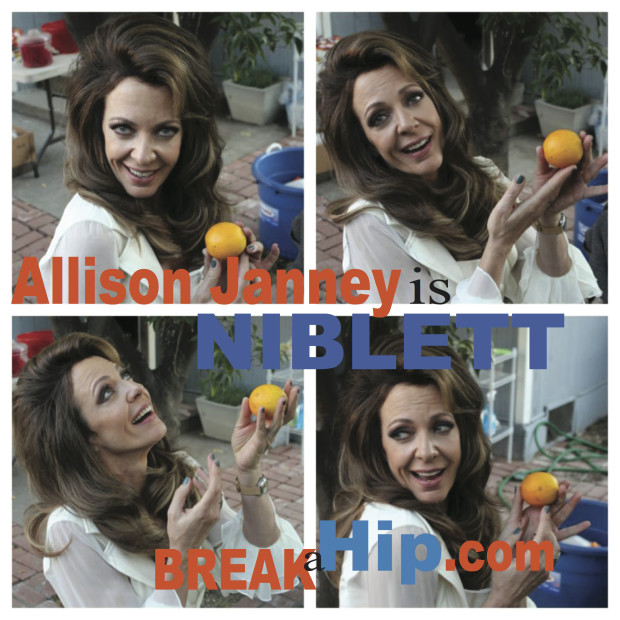 Seven time Emmy-winner Allison Janney returns as "Niblett."
Why do we need you for Season Two?
Our entire creative team is back and the original SHUT UP, CHARLIE producers,Steve Cubine, Maggie Biggar, Mason McCulley, Christina Pickles and myself are leading the way into the new season. We have all worked on this project from the beginning as a "labor of love" and juggled it around our actual "paying gigs" because we have a burning desire to tell our story. It's that simple. We believe in what BREAK A HIP is about and what it has to say. It is a story of two people at the opposite ends of the spectrum of life. It is a story of connecting, of learning, of holding on, and of growing up — at any age.
As most of you know, with the funds we raised here for Season One, we were able to pay for our equipment, insurance, permits, locations, catering, craft services and such. What we did not do was pay anyone for their talent and skill. The entire team, from producers to cast and crew and post production, volunteered their time because they, too, believed in telling our story.
This season we are asking for more money in this new campaign because we would like to go to the next level with our production. We are bringing the original crew back together and we feel we need to show our appreciation and respect by offering them something for their time and skill. We plan to shoot ten episodes instead of eight, and we want to expand our world with new locations and adventures, which requires more money as well. As with last time, every penny will be on the screen, I can promise you that!
There has been a lot of outside interest in our unique show and we are all very excited by the possibilities that lie ahead. But so far, no one is giving us money to produce more episodes. We are very hopeful that will change in the near future, but in the meantime, we all feel strongly that we must continue to do what we originally set out to do — and that is to tell our story, all of us together, including you.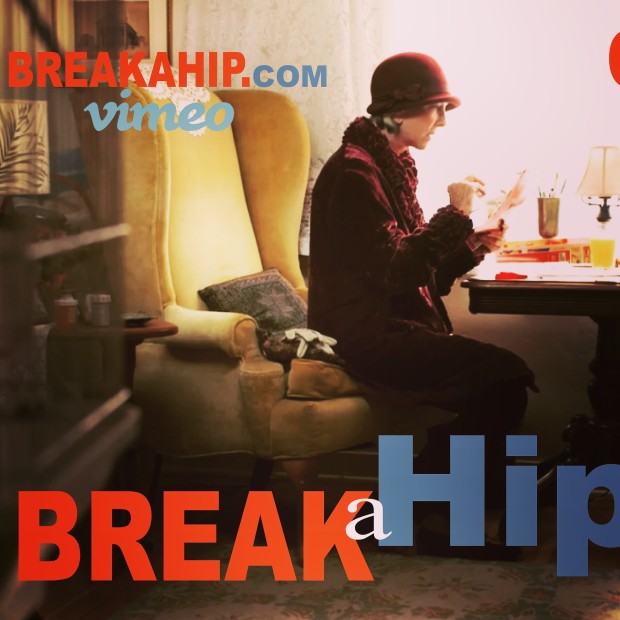 Christina Pickles is Biz
Be a HIPster and spread the word!
In addition to contributing to our Season Two campaign, you can really help out by sharing all the great news about BREAK A HIP! Tell all your friends to watch Season One – you can binge the whole season in a little over an hour. And share, like, tweet, retweet, insta and snap away!