iCrowdNewswire - Jun 8, 2016
The last film by Jan Švankmajer: Insects
Legendary filmmaker Jan Švankmajer needs your help to produce his final feature film titled Insects.

Jan Svankmajer
Prague, Czech Republic
We've made it to 100%! In a matter of days, you have pushed Jan's final film a giant step forward and we would like to thank you all on his behalf.
But the congratulations are not in order just yet. Reaching 150.000$ means that some time later this year, we can start shooting parts of Insects with live actors. However, we need to raise as much as 400.000$ to be able to finish this film based solely on your contributions.
We're sure that thanks to you, we'll get there! Take a look at our Stretch goals section and see all the goodies you can unlock along the way!
Campaign story
After five long years of preparations, legendary Czech filmmaker Jan Švankmajer is almost ready to start filming his final feature film titled Insects, a misanthropic and surreal imagery echoing Kafka and the Čapek Brothers.
Jan Švankmajer (81) and his long-time producing partner Jaromír Kallista (77) are teaming up to make their last feature-length film.
A local pub in a small town. It's Monday and the bar is closed, chairs are turned up on the tables. The pub is empty except for six amateur actors sitting in a corner. They've met to rehearse "The Insect Play" by the Čapek brothers. On a raised platform across the room we see a stage, set for Act II of the play. As the rehearsal progresses, the characters of the play are born and die with no regard to time. The actors slowly become one with them and some of them experience frightening transformations…
"The Čapek brothers' play is very misanthropic. I've always liked that — bugs behave as a human beings, and people behave as insects. My screenplay extends this misanthropy further while also reflecting Franz Kafka and his famous Metamorphosis.
Jan Švankmajer is eager to start filming as soon as possible. He's very busy visiting entomological auctions, buying various kinds of bugs, doing rehearsal shots with them and so on. But both Jan Švankmajer and Jaromír Kallista have a condition – that the film needs to be fully funded before they start shooting. They would like to make it with a certain grace, not having to hastily secure funding in the process. And to do that, they need your help!
We believe that this last film belongs to all of you – Jan's loyal fans from around the world. And if you decide to support this film, you'll get to see it right when it's finished. That's why we chose crowdfunding over a maze of distributors, sales agents and so on.
"The civilization we live in has little interest in authentic artistic creation. What it needs is well-working advertisement, the iconographic contemporary art, pushing people towards more and more mass consumption.
It gets increasingly difficult to fund independent art that scrutinizes the very core of our society. Who would deliberately support their own critics? We make a film every five or six years not because of a lack of ideas, but due to the lack of funds to back up our projects. Crowdfunding may be the way to change this." (JŠ)
We think this is a great opportunity to break a few industry habits but most importantly, deliver this film directly to you. That's what we want the most, everything else is only a tool how to achieve it.
"To those of you who choose to support our effort, I want to thank you. I promise you that I will invest my entire body and soul into this last feature film of mine. After all, that's the only way I know how to create." (JŠ)
Unless we again begin to tell fairytales and ghost stories before going to sleep and recount our dreams upon waking, nothing more is to be expected of our Western civilisation." (JŠ)
Jan Švankmajer is an internationally acclaimed pioneer of stop-motion animation, a director, author and artist who has had a lasting impact on the works of Terry Gilliam, Tim Burton, David Lynch, Brothers Quay and many others.
"We've known Jan for some 33 years now and he's one of the most pre-eminent, challenging and fearless animators in the history of cinema." – Brothers Quay, Insects endorsement video (see below)
A prominent figure of the surrealist movement, Švankmajer is capable of creating dark yet playful worlds that dissect the very core of our society. He's responsible for more than 30 short and feature-length films that have won many prestigious awards along the way.
Fragments of Švankmajer
Alice
His first feature-length film, Alice is a loose adaptation of Jan's favourite book, Alice's Adventures in Wonderland. Švankmajer was disappointed with the various film adaptations that turned Carroll's multi-faceted classic into a mild fairytale. Instead, he chose to interpret it as "a realised dream", free of the constraints of morality. Alice was Švankmajer's first film that penetrated the Iron Curtain and has received wide attention and critical acclaim in the West.
"The rabbit eats his own sawdust stuffing, the jam is full of tacks and the dollhouse becomes Alice's prison, as Mr. Švankmajer's extraordinary film explores the story's dark undercurrents." – The New York Times
"It's an astonishing film, a rather Lynchian journey into a dream-world." – The Daily Telegraph
Alice has received the best feature film award at the Annecy International Animated Film Festival in 1989.
Little Otik
A dark and comical deconstruction of our society based on an old Czech folktale, Little Otik is a story of a young couple desperate to have a baby. After a visit to a doctor that deems the classic methods of procreation impossible, the despairing protagonists switch focus to a child-resembling tree stump found in the garden. The monstrosity comes to life and its insatiable appetite gradually increases to the point where porridge and breast milk just won't do…
"Rivals The Exorcist, Rosemary's Baby, and Eraserhead as a disturbing treatise on the fear of parenthood." – The New York Times
Dimensions of Dialogue
Probably the most famous of Jan's shorts, Dimensions of Dialogue is an uncompromising look on some of the more negative aspects of how we communicate. Best to see for yourself.
The Death of Stalinism in Bohemia
Another of Švankmajer's shorts, this one is an apt epitaph to the communist regime that has repeatedly silenced and censored Jan's voice. It was released in 1990, just after the Velvet Revolution took place in former Czechoslovakia.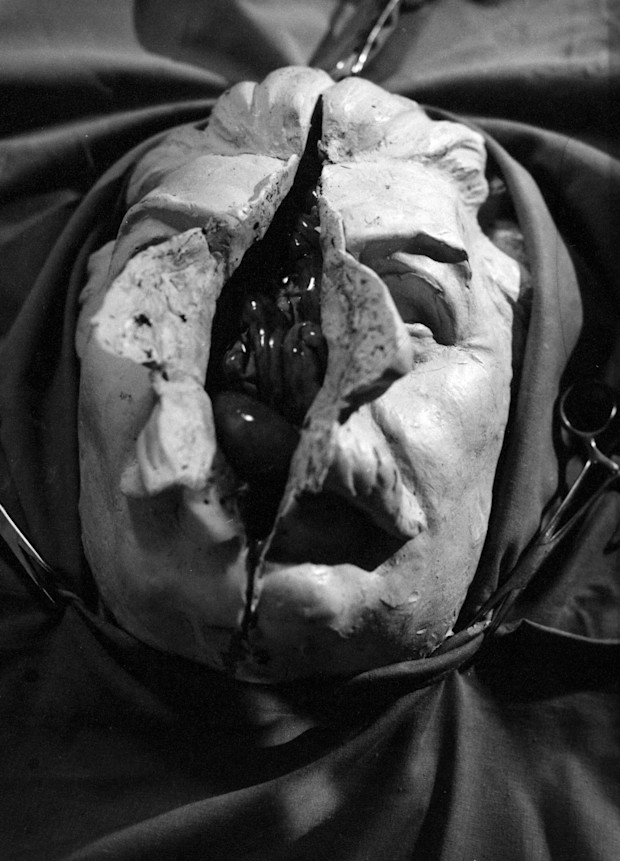 "Jan Svankmajer's stop-motion work uses familiar, unremarkable objects in a way which is deeply disturbing." –Terry Gilliam for The Guardian

Let's make one thing clear – making this film a reality is the number one objective of our campaign (getting you to see it would be number two). But we've also got some pretty unique collector's items lined up for you alongside a few unique opportunities that will definitely elevate the heartbeat of every Švankmajer enthusiast.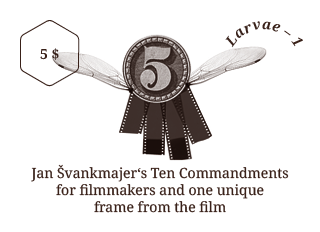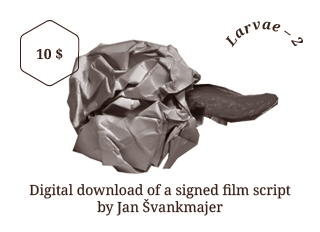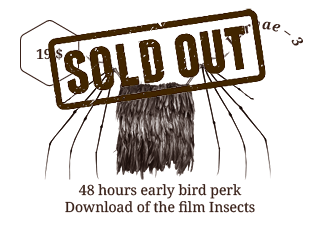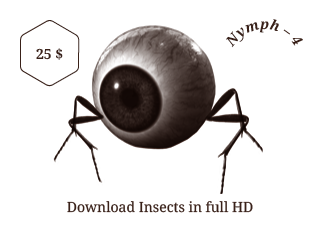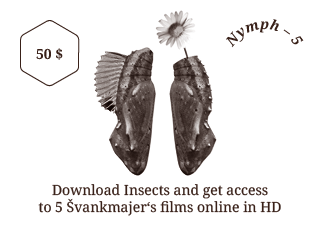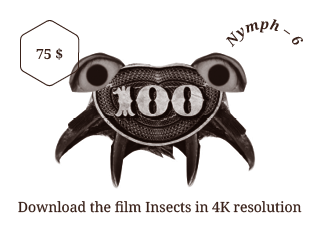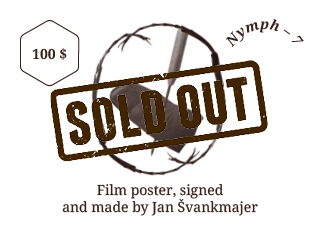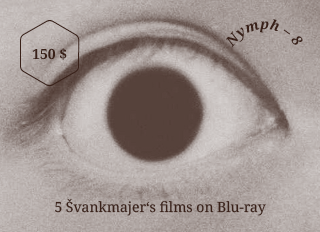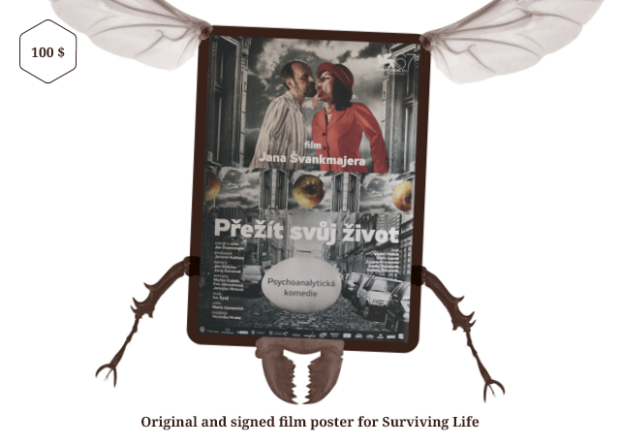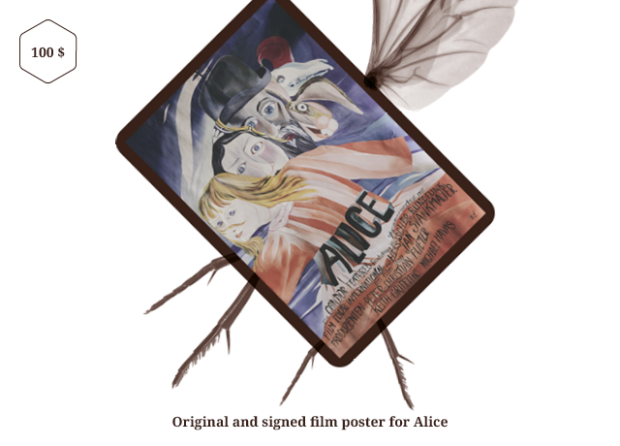 "I really love Jan Švankmajer's films because they are original."
– Miloš Forman

Brothers Quay
We'd like to thank the Brothers Quay – some of the most influential stop-motion animators – for their contribution to our campaign.
Dean of FAMU
We also really appreciate the endorsement made by the Dean of FAMU – a film school in Prague, Czech Republic that has produced such names as the Oscar-winning directors Miloš Forman or Jiří Menzel.
Production of the film will begin right after the project has been successfully funded on Indiegogo and it will be finished by the end of 2018.
At this moment, the film has raised nearly 75% of the total budget – that leaves a quarter missing. We've set our goal to 150.000$ because that's what we need to start shooting with live actors. But to finish all the animations and post-production, we need to raise a bit more.