iCrowdNewswire - Jun 6, 2016
UK's first Sustainable Department Store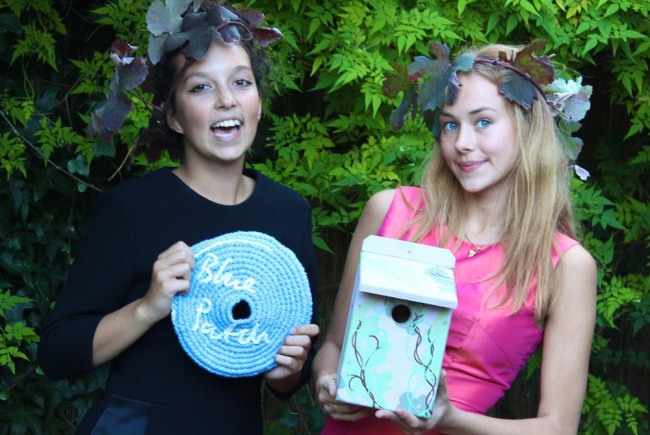 Britain's First Sustainable Department Store for the Day brings 200 of Britain's most inventive, cutting edge and sustainable businesses to the heart of the high street.
On October 1st we're opening the doors to Britain's First Sustainable Department Store for the Day and inviting you to meet and buy from independent and ethically minded small businesses. You can even bring your own ideas for starting a business and get free expert advice and find volunteers at our Business Hub – the place where everyone can exchange ideas, create partnerships and make friends. The afternoon debate: 'The High Street of the Future' is designed to get everyone chipping in with ideas and includes an expert panel of economists, environmentalists, local businesses and visitors. We want to use this event to pave the way for an annual tour to different London boroughs and counties. We want to capture on film the energy that's powering London's sustainable and independent businesses and to share your ideas for bringing the high streets back to life.
What we'll deliver:
Launch Britain's First Sustainable Department Store for the Day
Film the event – capturing the energy of this new movement
200 small businesses featured both virtually and 'in the flesh'
Share business skills, network and collaborate in the Business Hub
Present the winners of the first Blue Patch New Business Awards
Why it's a great idea:
Our store will introduce visitors to sustainability and local entrepreneurship, enabling them to spend money in their own community. We're aiming to energise the green economy under one roof – it's the start of a movement. The enthusiasm and knowledge of our talented Blue Patch members demonstrates successful local enterprise in action – we know they'll inspire and encourage more people to start businesses – come and meet them on October 1st
Steps to get it done:
Hiring table coverings, display rails, extra lighting and wifi booster
Making a film of Britain's First Sustainable Department Store
Hire of the Parish Hall
As a social enterprise 100% of Blue Patch's income supports independent business, any surplus will be invested in renewable energy, community programmes and increasing wildlife habitats. Our mission is to inspire the development of a new local economy that will bring happiness, equality and sustainability to all.