iCrowdNewswire - Jun 5, 2016
SynDaver Synthetic Canine: A Veterinary Revolution
The world's only advanced veterinary surgical training model, designed with pet lives in mind.
We need your help! Thousands of shelter dogs are used around the globe each year for surgical training at veterinary colleges. Some are euthanized before delivery to the schools and some are delivered alive to be used in terminal labs – where the animals are euthanized afterwards. Fortunately, we have developed the SynDaver Canine as an alternative, and if our campaign is successful we will put an end to this practice by giving 20 synthetic canines to every accredited veterinary college in the world!
YOU can help us end this practice with a donation of $5 or more. AND score some really cool perks to boot!


A special thank you to our partners over at PetPace! To learn more about PetPace and their smart collar for pets visit their website.
SynDaver Synthetic Canine came to life when the University of Florida approached Dr. Christopher Sakezles, founder of SynDaver Labs, about a project involving the production of canine organs and tissues for their College of Veterinary Medicine.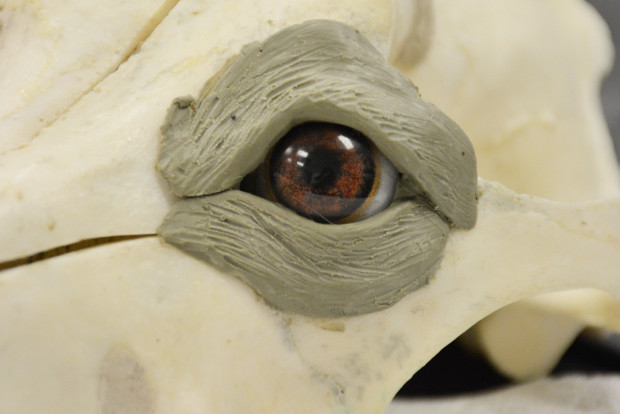 Together, they identified the enormous need for a change in the way that veterinary education is taught worldwide.
SynDaver has invested tens of thousands of hours of research and development into the SynDaver Synthetic Canine, and needs your help to provide this technology to accredited veterinary colleges around the world, completely free of charge.
By equipping veterinary colleges with synthetic canines, SynDaver will improve the standards of veterinary education and completely eliminate the use of live animals and animal cadavers in veterinary education, saving thousands of animal lives in the process.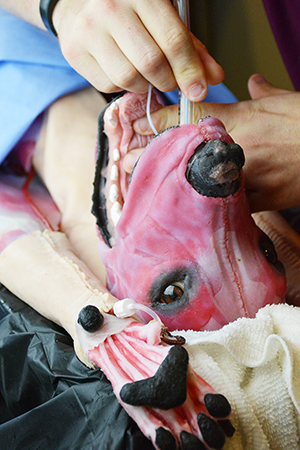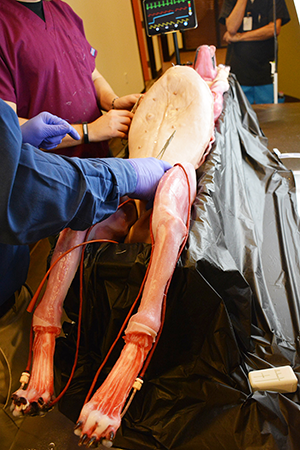 Our Products Have Been Featured In
---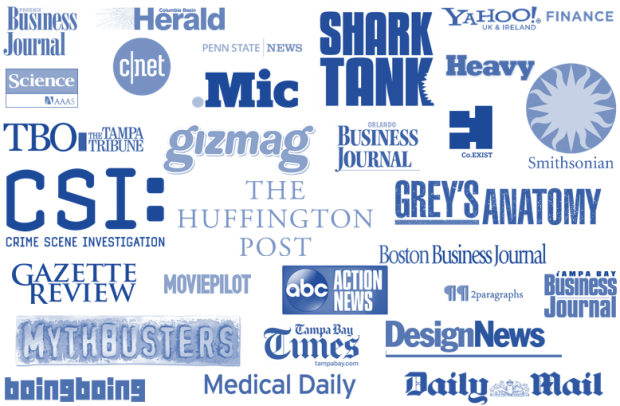 Impact
---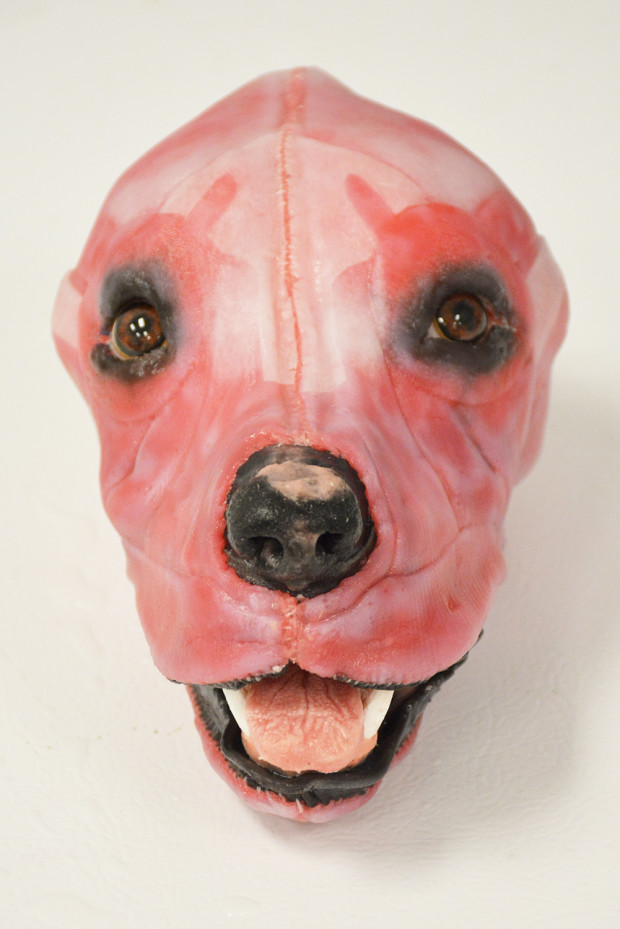 By creating this groundbreaking product we hope to improve the standards of veterinary education and in the process end the practice of "terminal surgery labs."
Terminal labs involve teaching veterinary students how to perform certain surgeries on live, sedated shelter animals and then euthanizing the animal immediately following the procedure.
This practice is still utilized by a number of educational institutions throughout the world. By equipping every accredited veterinary college in the world with our SynDaver Synthetic Canines at no cost to them, we can effectively end the use of terminal labs. This will save thousands of animal lives each year.
This technology has been acclaimed by experts in the veterinary industry, animal advocacy groups and medical education organizations.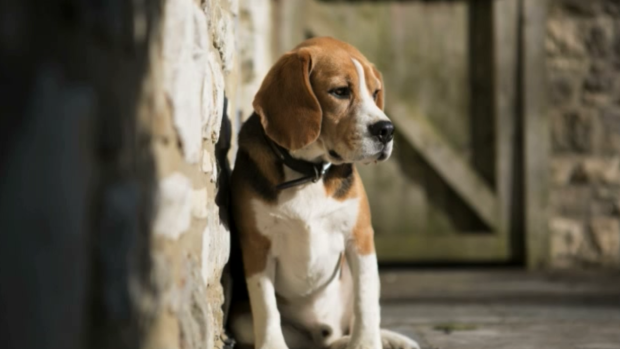 What We Need
---
In order to meet our goal of ending "terminal surgery labs" worldwide and saving thousands of animals, we are launching one of the most ambitious crowdfunding campaigns in history.
We want to fully equip every accredited veterinary college in the world with enough SynDaver Synthetic Canines to meet the full scope of their educational needs. To do this we need to provide approximately 20 synthetic canine models to each of the 49 accredited veterinary colleges we have selected.

It takes several hundred man-hours to build each of our SynDaver Synthetic Canines and we need your support to scale our operations, so we will be able build the 1000 required models in the shortest amount of time possible. The quicker we are able to supply each veterinary college with these canine models, the more animals we will be able to save from "terminal surgery labs."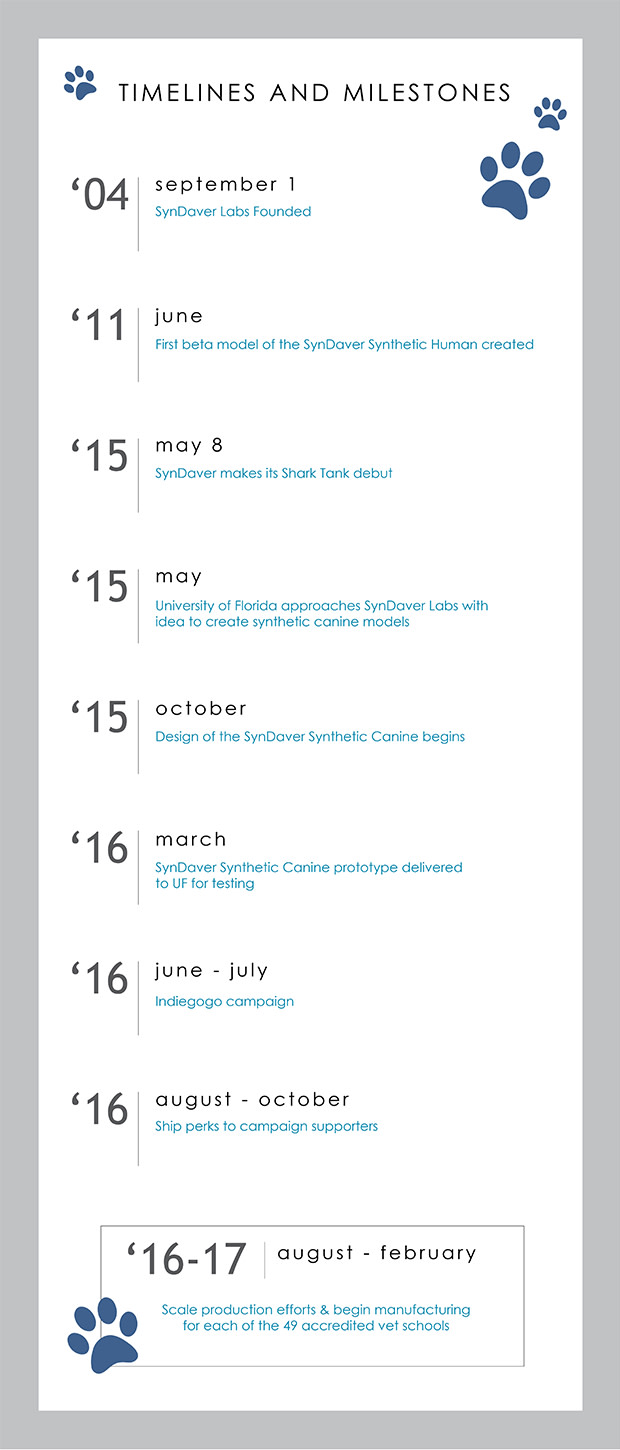 Perks
---
SynDaver Labs is offering our backers the chance to own the SynDaver Synthetic Human featured on ABC's hit show, Grey's Anatomy. Your generous donation for this one of a kind perk will be able to to supply six SynDaver Synthetic Canines to a veterinary college.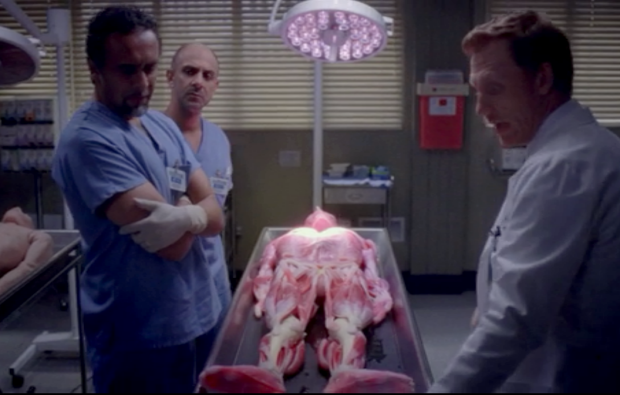 Meet the SynDaver Canine
---
The SynDaver Synthetic Canine is the most sophisticated veterinary education model ever created, providing an unparalleled platform for repeatable surgical procedures. Similar to living organisms, the synthetic model is made from water, fibers, and salts, which mimic the properties of living organisms.
Our synthetic canine model includes nearly every bodily structure and anatomical component that is found in a living dog. This includes realistic skin, fat, bones, muscles, ligaments, fully articulating joints, and each of the bodily systems.
We worked closely with the University of Florida College of Veterinary Medicine to create the most lifelike and realistic synthetic canine possible. Each model has the capability to be integrated with customized pathologies and features complete vascular, respiratory and digestive systems.

The SynDaver Synthetic Canine is compatible with all known imaging equipment, including CT, MRI, fluoroscopy and ultrasound, and all known surgical systems – even those that employ energy such as lasers.
This product will allow veterinary colleges to train students in a full spectrum of medical procedures without harming any live animals. In addition the list of procedures possible will expand over time as requests are received by customers.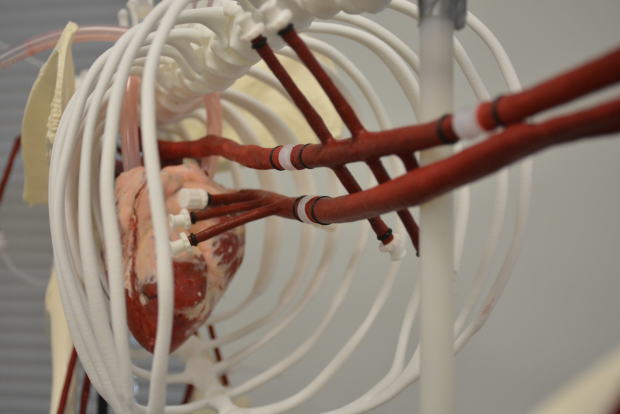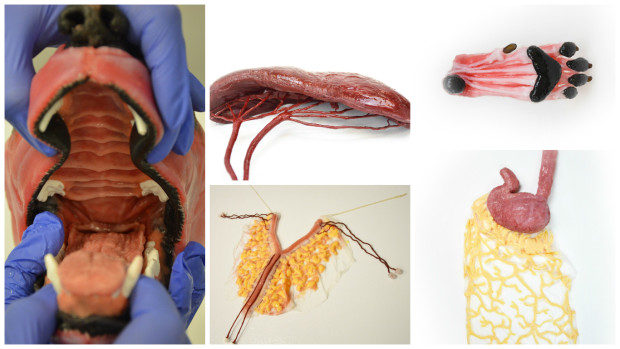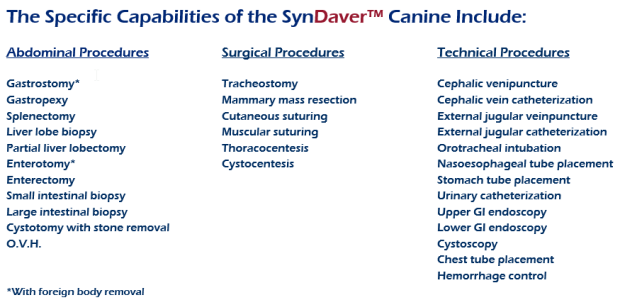 About Us
---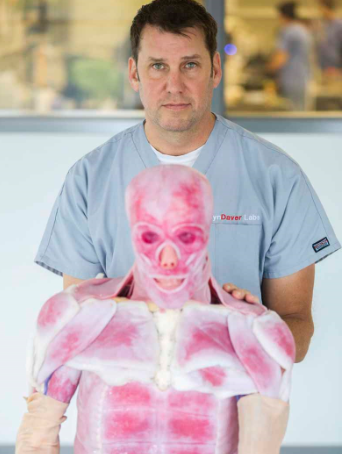 SynDaver was founded in 2004 by Dr. Christopher Sakezles, with the goal of creating the world's most sophisticated anatomically accurate synthetic human cadavers. These models replicate human anatomy in great detail and are used for medical device development, surgical training and medical procedure education.
Sakezles came up with the idea for SynDaver while studying at the University of Florida because he was unhappy with the use of animals and human cadavers in education and saw no other alternatives available on the market.
While on Shark Tank, Sakezles shocked investors with the life-like properties of his SynDaver products and his claim that he "didn't care about profits."
Since the Shark Tank debut, SynDaver has become one of the fastest growing companies in the medical industry and has provided its products to businesses and education facilities across the globe.
Even with its growing success SynDaver is still driven by Sakezles' philosophy, "it's about the mission, not the money."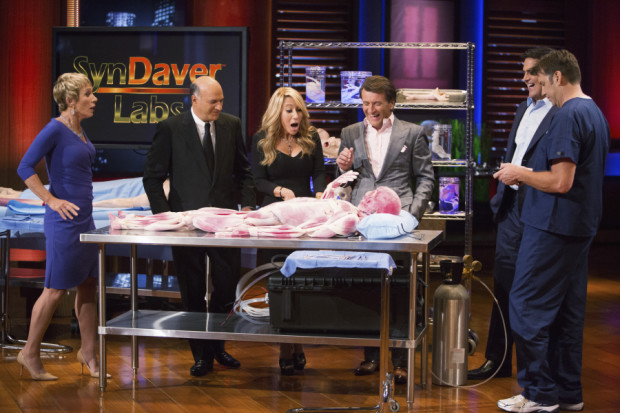 FAQ
---
What will the donations be used for?
All the donations from our crowdfunding campaign will be used to accomplish the following:
Introduce the SynDaver Synthetic Canine to the veterinary industry
Immediately scale our operations to manufacture up to 20 canine models for each of the 49 accredited veterinary colleges worldwide
Effectively end the practice of terminal labs within the veterinary industry
What will SynDaver do if they exceed their initial goal?
We have huge plans to expand our animal education products and will apply extra funds to research and development for SynDaver cat, horse, cow and other models. Models of these types of animals can further assist in eliminating animal use in veterinary colleges as well as high schools and middle schools.
What risks or challenges do you foresee with this initiative?
Naturally, any major project like this has its fair share of risk, however, we feel that it is necessary to push the veterinary education industry past using live animals to teach their students.
Our biggest challenge is scaling our operations to build enough SynDaver Canine models for every veterinary college on our list. Doing this quickly is essential to saving as many animal lives as possible and providing an answer for a market need.
What is a terminal surgery lab?
Terminal surgery labs are the practice of teaching students surgical procedures on live animals. After the surgery is performed by students, the animal is not allowed to wake up from the effects of anesthesia, and is then euthanized. These animals are purchased by colleges from local animal shelters exclusively to be used in terminal labs.
How many veterinary colleges use terminal labs?
Not every veterinary college still uses these kinds of labs, however, many throughout the United State and abroad still do each year. Some schools choose not to disclose this information and we cannot speculate on the number of institutions that still utilize this practice.
MEDIA & PRESS
---
For media-related inquiries, please contact Judge Public Relations atnews@judgepr.com or 813.279.8335.
B-Roll is available for media use here: