iCrowdNewswire - Jun 3, 2016
MAYA HEALERS: A THOUSAND DREAMS
A photography book that explores the ancient healing practices among the Maya people of Guatemala.
"Fran Antmann grew to know a culture, lived in it, merged with it, translated it, and loved it. She photographed the dreams that guide us to wisdom and healing, then wrapped those images in quetzal feathers. Today, she returns her vision of the world to the men and women she met through this encounter between cultures. It is a privilege to have been invited to write the preface to this book which is more than a book—it is a revelation."
– Carolina Escobar Sarti, Guatemalan poet
Maya healers from Guatemala have a close relationship with the natural and spiritual worlds – their lives are bound up with its extraordinary landscape – the lake, its winds and the mist that rings its volcanoes. Drawing on dreams, intuition and ancient traditions, they heal their sick surrounded by friends and family. I was privileged to be included in these intense and intimate healing rituals over the course of seven years.
I was especially drawn to work in Guatemala where my daughter was born in 1998. From the time she was young, I brought her to Guatemala each summer to live in and understand the culture. During these summers, I accompanied the healers to small windowless spaces where ancient rituals are practiced over dirt floors. I listened to the voices of those who are believed to have connections with the supernatural and derive their knowledge from dreams. Now, I invite the reader to share the world of these Maya healers, bonesetters and shamans.
Such ceremonies could have triggered a brutal crackdown 30 years ago. The Guatemalan government, as part of a campaign of genocide, tried to root out all Maya cultural practices. Despite the deaths of more than 200,000 indigenous people and the destruction of 440 villages, Maya traditions survived underground and are now part of a proud resurgent Maya identity. They celebrate the endurance of these people in the aftermath of trauma and violence and are part of a larger process of healing.
The Book
"Maya Healers: A Thousand Dreams" is a unique book of photographs and writing about the Maya people of Guatemala who live along the shores of Lake Atitlán. In our data driven world, there is increasing interest in indigenous knowledge as a source of enlightenment for those who can perceive patterns in nature and use their own bodies as sources of healing.
Book Details
Photographs and Text: Fran Antmann
Preface: Carolina Escobar Sarti
Afterword: Jean Franco, Columbia University, professor emerita
Photo Editor: Nina Berman
Design: Astrid Lewis Reedy
Hardcover: 196 pages
Size: 10" wide X 10.5" high
Photographs: 100 Black and white images
Printing Specifications: Duotone
Anticipated Publication Date: January 2017
http://niralapublications.com/upcoming-in-niral…
Advance Praise for "Maya Healers: A Thousand Dreams"
"Fran Antmann's work in Maya Healers, years in the making, is imbued with the depth and texture only great photography can achieve; where the images transcend being mere documents but reach great art. Many of the images, especially of the people in their daily lives, are transcendent and absolutely gorgeous, revealing an empathy and visual perception that is timeless."
— Ed Kashi, award-winning international photojournalist
"Not since Anne Fadiman's The Spirit Catches You and You Fall Down have I read a work that so powerfully conveys the idea that there is no way to separate the concept of healing from the culture out of which it arises. With clear-eyed reporting and her starkly moving images of Mayan life along the shores of Lake Atitlan, Guatemala, and the healers who live and work there, Fran Antmann has shed light on a story known to few outside the Mayan world. Without forcing any conclusions, Antmann presents a powerful mystery—of the astonishing work performed by these curanderas, and the possibility that there are ways, beyond those of established western medicine, for healing to occur. And while the camera has not been built that can capture the mystery of how a healer's hands can cure the body, these photographs go a long way to making me believe that something extraordinary is taking place in those dark little rooms, where the healers practice their magic."
— Joyce Maynard, author
– Video: Emma Kazaryan
– Original Music: Eric Grunin
– Voiceover: Bill Ratner
REWARDS: Photos to choose from: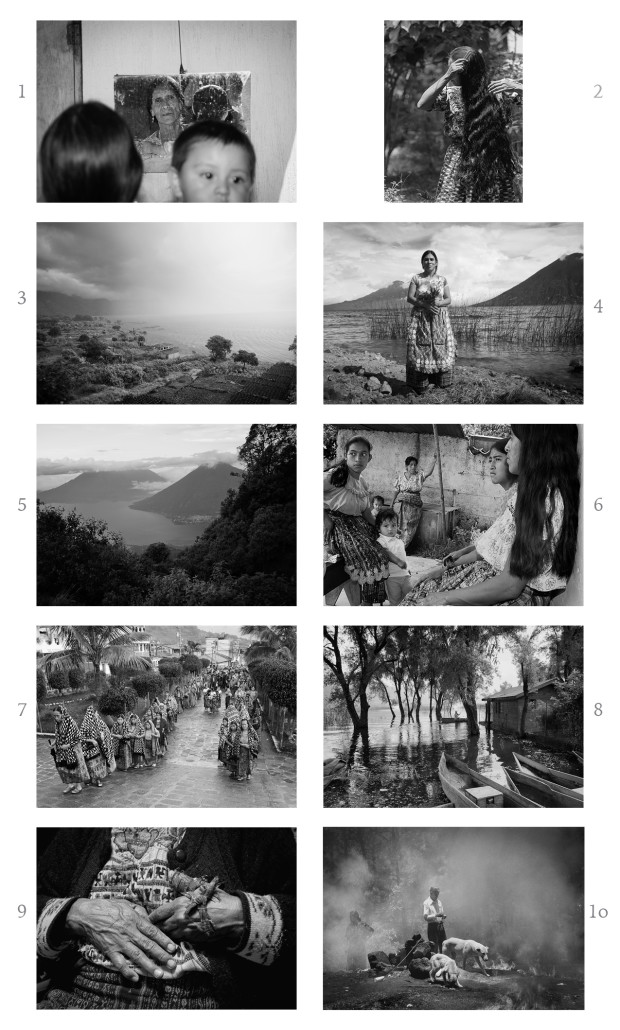 "Maya Healers: A Thousand Dreams" has been featured in:
SocialDocumentary.net
Edge of Humanity.org
Viewfind.org
Voices of NY.org
"Maya Healers: A Thousand Dreams" has been selected for fiscal sponsorship from the New York Foundation for the Arts. NYFA)/Artspire, is a 501(c)(3) non-profit organization, through which all contributions are tax-deductible.