iCrowdNewswire - Jun 1, 2016
UPCYCLE 1 MILLION OLD PLASTIC BAGS IN CAMBODIA!
Kickstart the global growth of an established social enterprise making funky home accessories
In developing countries, environmental awareness takes second place to basic survival and rubbish collection services are minimal: it comes as no surprise that plastic bags are everywhere. Choking drains and animals; destroying natural resources and landscapes, contaminating water and soil, plastic bags blight already difficult lives. PLASTIC BAGS. THEY DO NOT GO AWAY!!!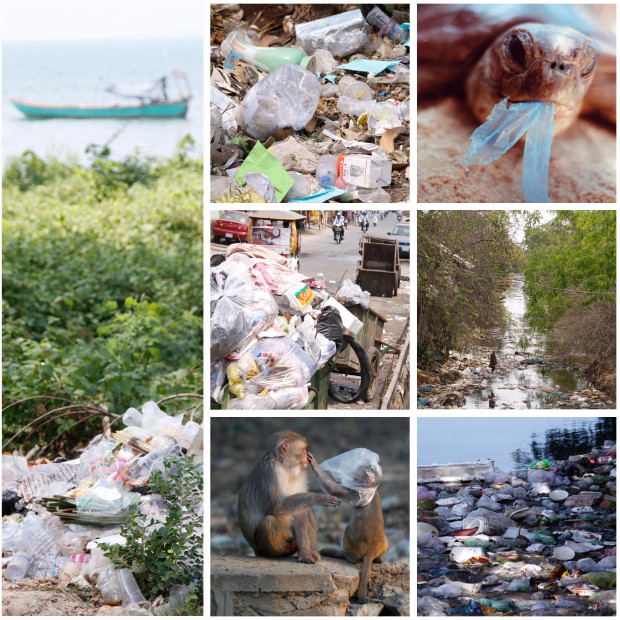 So we decided to do something about it…
Our idea is simple: we hire and train local staff to pick plastic bags from streets and fields, clean them and make them into beautiful products. To make discarded plastic bags go away, we give them value by making them into long-lasting products while actively cleaning the environment for maximum impact.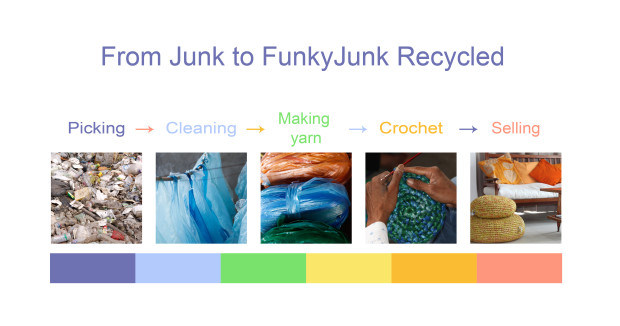 Win-win-win-win… (a lot of wins….)
FunkyJunk products not only contribute to a cleaner environment (win!) and provide fair trade income, training and community benefits for our local producers (win!); they can also add a feel good factor to your homes and offices (win!). From our sales, we sustain our business (win!) and re-invest in our company so even more plastic bags are cleared and eventually more local people can gain a source of income.
Why we need YOU!
We are determined to pick up and recycle 1 million plastic bags and we need your support to achieve our goal. How will the funding be used?
Firstly, we'll hire more plastic bag pickers, cleaners, washers and product makers, and by doing that we will have not only cleared the bags, but also made them into fabulous products ready for sale.
Secondly, like all small businesses, letting many potential buyers know what great products we have is an important challenge. Picking up dirty plastic bags is only one part of the equation! We have been selling our products worldwide on a small scale, and now we want to take that extra leap forward. We would like to hire a professional marketing and sales person to build up our marketing as this will enable us to expand commercially. So on the one hand, we want to make more products, and on the other, professional marketing will enhance our sales and efficiency on a much larger scale.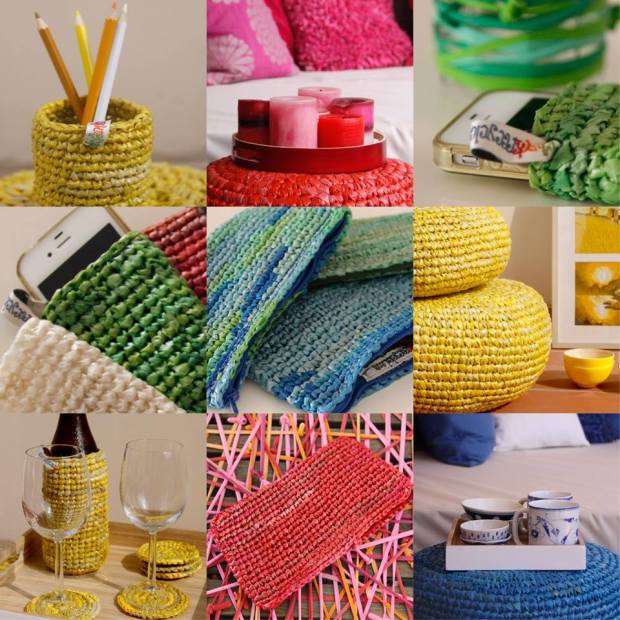 Now you do the maths 😉 More sales means more revenues, and this means FunkyJunk Recycled will be able to reinvest your capital in the company, recycleeven more plastic bags and keep this virtuous cycle going.
Innovation in our product range and techniques of working with recycled plastic has our priority. As the company grows, we plan to replicate this business modelin other developing regions across the globe, and our next destinations are Madagascar and Bangladesh, which are in (desperate) need of plastic recycling. Therefore, we kindly ask you to support our cause and watch us grow from a great-but-still-small social enterprise in Cambodia into a business that truly makes aglobal difference!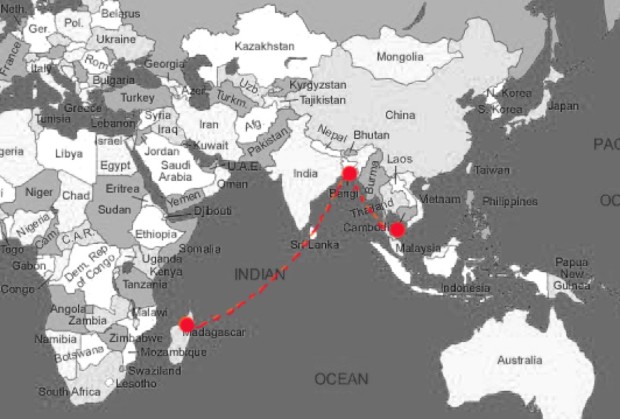 Help make it happen
This campaign requires great planning and our wide volunteer team is funding these efforts, however we need more resources to be effective. You can contribute directly through this campaign with any amount you wish.
Due to high shipping costs from Cambodia we had to abandon our original plan to send individual perks overseas. However we want to boost our sales abroad. If you are willing to support us by buying a FunkyJunk product like a basket, floor cushion or meditation cushion we will collect your orders via mail@funkyjunkrecycled.com. To show your support you can also like our FunkyJunk Recycled Facebook page and share our crowd funding campaign.

About FunkyJunk Recycled
Our founders Marc Lansu and Debbie Watkins lived in Cambodia for many years, and originally started a business leading socially and environmentally responsible tours for international travellers. However, it deeply bothered them that tons of filthy plastic bags were everywhere they went, so they decided to do something about it. This is how FunkyJunk came about!
FunkyJunk Recycled initiated a partnership with a community development NGO and trained a group of 24 members of the community – identified as among the poorest of the poor due to a lack of land, livestock and food security. FunkyJunk uses business best practices as a means of improving people's living environment, while helping them gain a source of income and a sense of self-worth.
Achievements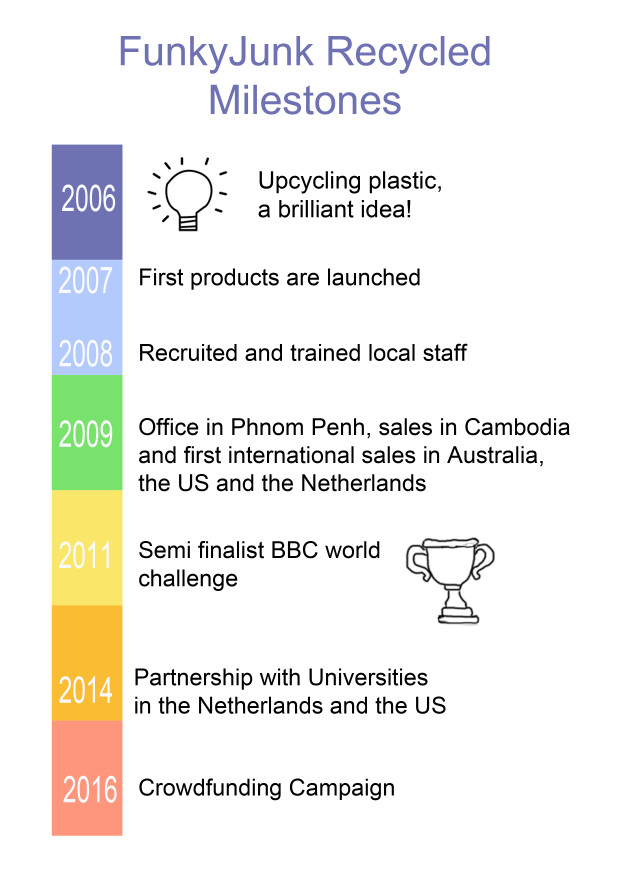 Today, ten years down the road, we are an innovative social enterprise that makes beautiful, functional and long-lasting items from used plastic bags reclaimed from streets and fields. These products are exclusively sold on a wholesale basis to established retailers, primarily located in Singapore, Australia, the Netherlands, the USA and Cambodia. Furthermore, we are a registeredCommunity Interest Company in the UK.
So far in the media…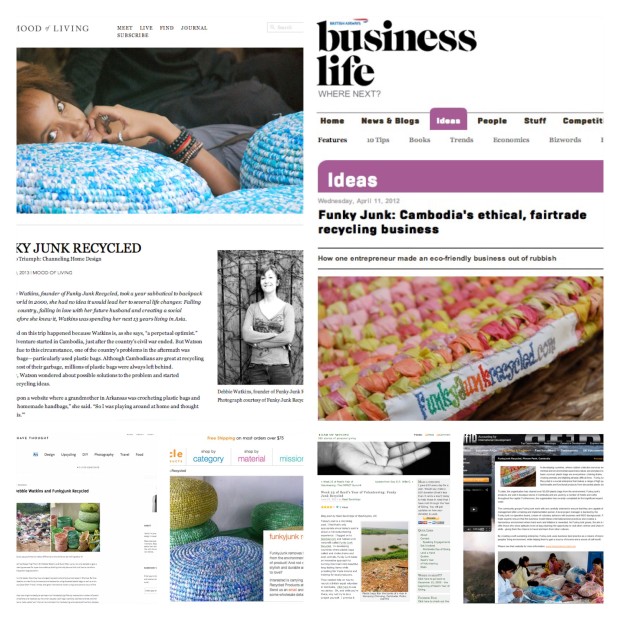 Meet the people behind FunkyJunk
Our FunkyJunk producers: Earn, Ny, Kheng, Sreyny, Somnang and Ram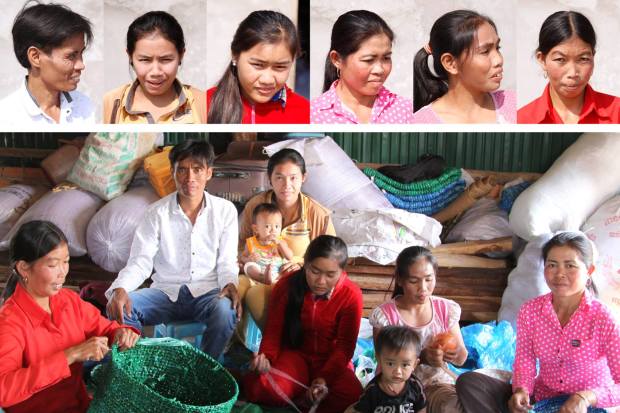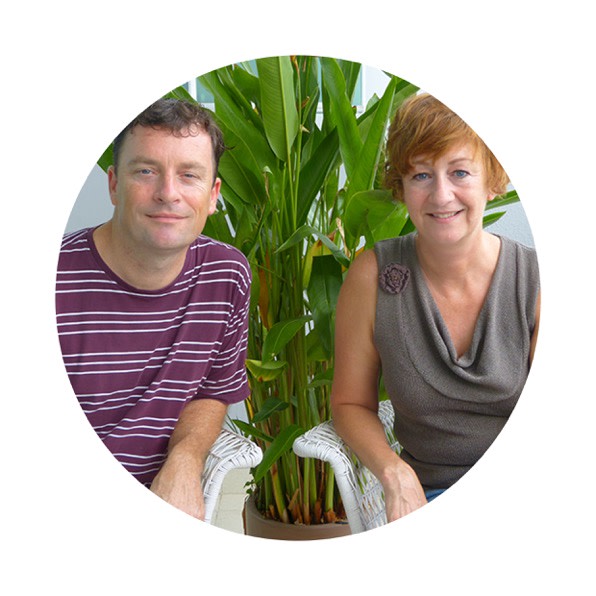 Marc Lansu and Debbie Watkins (founders)
Since we met and married in Cambodia in 2001, we have lived and worked in many countries throughout Asia, and see very clearly that lasting social and enviromental impact can only be achieved at scale through self-sustaining business models such as FunkyJunk. From the beginning, we recognised that designing products that are desirable and functional – things that people buy because they like them, not just because they feel they ought to – is key to ensuring growth (and therefore achieving more impact). Everyone who has seen FunkyJunk products loves them…so we strongly believe that clearing more plastic bags, and providing more jobs, can be achieved by making sure more people know what fabulous stuff we have!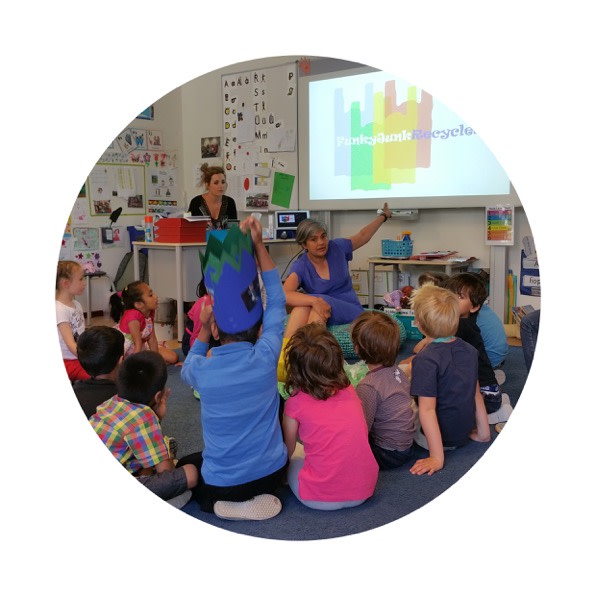 Katja van Dien (in blue sitting on FunkyJunk cushion)
"If you think you're too small to have an impact, try going to bed with a mosquito."
A quote by Anita Roddick, an inspirational entrepreneur to me, who proved already years ago with the Body Shop stores that community/environmental involvement and business can go hand in hand. That is exactly why I love being involved in FunkyJunk and why I am convinced that FunkyJunk makes a difference.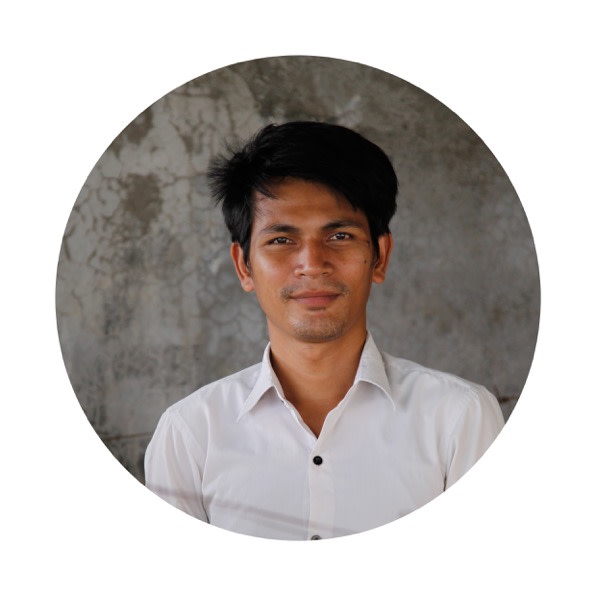 Pove
I like nature and my country so much, and I hate to see a lot of plastic bags everywhere. And that's why I like working for FunkyJunk, because I believe that FunkyJunk definitely helps in clearing up plastic bags out of the fields, which makes a better enviroment for both animal and human. And I'm happy that FunkyJunk has given me an opportunity to contrubite my part in helping my country's enviroment.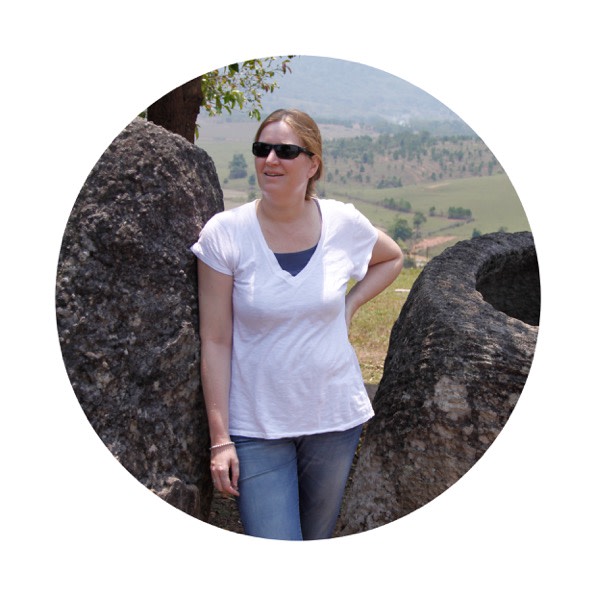 Dominique Stein
Living abroad for more than 15 years gave me the opportunity to travel around in Asia a lot. Loving all the countries but especially Cambodia made a huge impression. The beautiful landscapes but sadly poisoned with too much garbage. Now that I am living in Phnom Penh my work with FunkyJunk Recycled makes it possible to make a small difference. We are trying to clean up the environment, make people aware of the plastic bags problem, create jobs and last but not least: being creative in making beautiful products!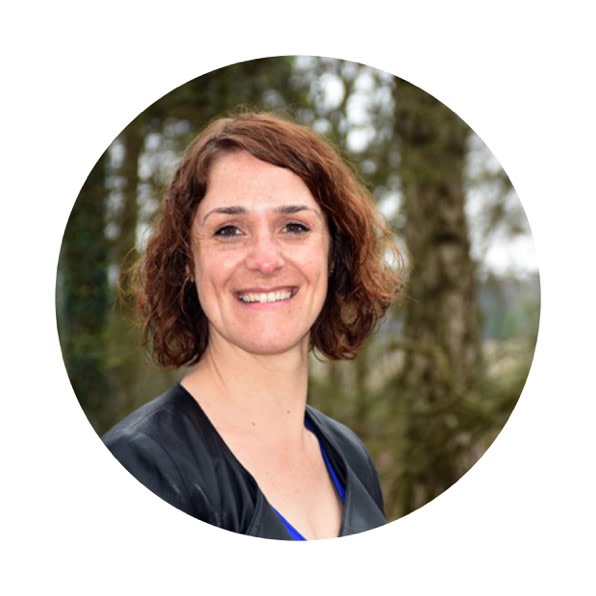 Sandra van Meijel
"It always seems impossible, till it's done" – Nelson Mandela
As a freelancer & social enterprises fan, I started to get involved with FunkyJunk about a year ago. With a small team, we try to make the world a cleaner place by taking FunkyJunk to the next level. Having worked and lived in several developing countries, I have seen the effect of plastic bags on the environment. Working for a social enterprise as FunkyJunk, I enjoy to work together with a group of enthusiastic people in order to make a difference together. Removing 1.000.000 plastic bags from the environment and transferring them in funky new products, is what we hope to achieve together. It might seem impossible, but let's just start and get it done!
Our Special Squad of Interns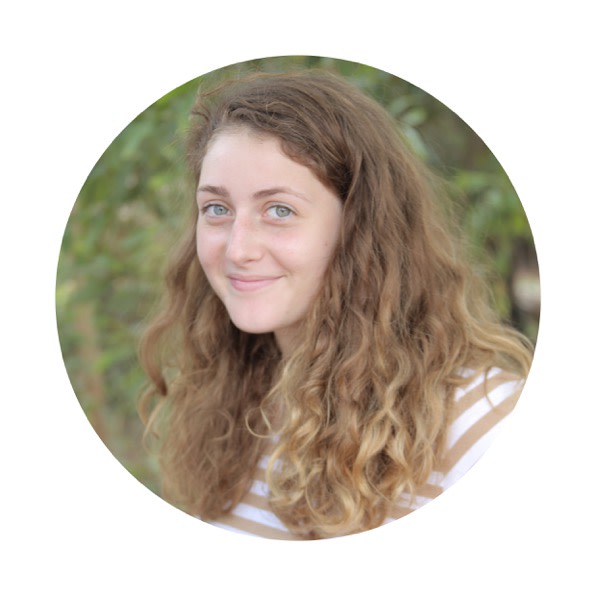 Sage Whipple
"The future will either be green or not at all" -Bob Brown
As a university student studying business administration and entrepreneurship, I'm determined to work for and with those who share my values and beliefs about the importance of sustainable business practices and a vision to shape the future around these ideas. I'm happy to have the chance to intern for FunkyJunk Recycled where I can see the effects of clearing waste and making eco-effective products.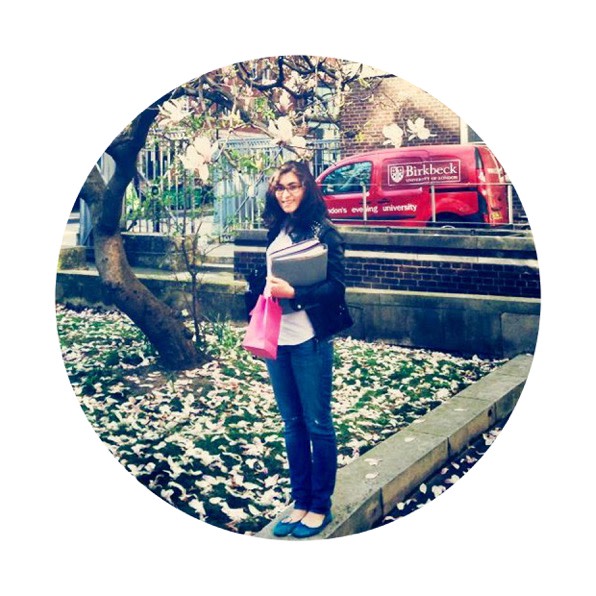 Zineb Lamriki
In my studies, I have always been motivated by viewing economics in light of sustainable development. I am glad to be part of the FunkyJunk Recycled experience, as it gives me a glimpse of how to meet tomorrow's imperatives. For me, FJR has the definition of social enterprise properly figured out, and I am looking forward to see it grow and accomplish many more impactful actions for our planet.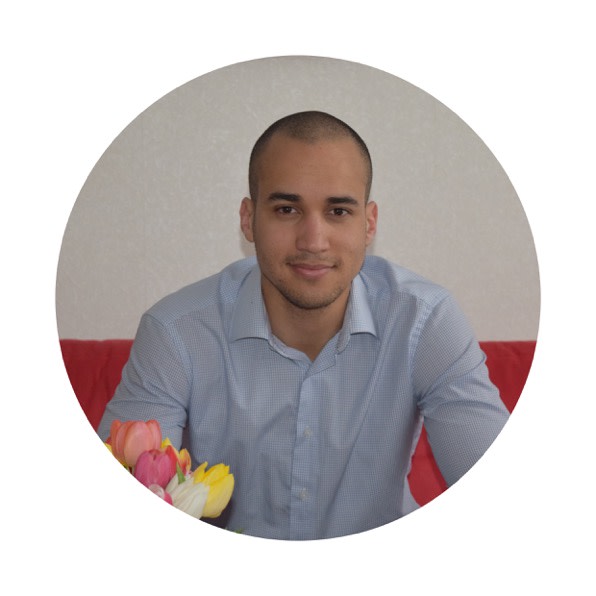 Ed Robles
"A journey of a thousand miles starts with a single step" ~Lao-tzu
My name is Ed and I am an intern at FunkyJunkRecycled. The FunkyJunk team is filled with kind, intelligent and fun people that want to make a difference in this world. It is that aspect that convinced me to join this campaign. Nothing beats the satisfaction of doing something for a cause that is bigger than one's personal goals. Hence, it is only suiting to remember that "A journey of a thousand miles starts with a single step". We took our first step, what about you!?