iCrowdNewswire - May 30, 2016
Army B.R.A.T. Goes to London!
Help us share ARMY B.R.A.T.'s story with the world!
Army B.R.A.T.
Hi there! I'm Robin Galloway and my one woman show ARMY B.R.A.T., directed by Eliza Baldi, has been invited to have it's World Premiere at The Women & War Festival in London this summer!
Info about the festival here: http://www.womenandwar.co.uk
What It Is…
Told through the eyes of a female child growing up in a multi-generational military household, ARMY B.R.A.T. takes you on an intimate journey across continents, battlefields and generations.
Why This Story….
The story of the veteran's experience is often told through the eyes of a veteran or spouse. Rarely, if ever, is this story told through the eyes of the child of a veteran.
The History Behind the Story….
ARMY B.R.A.T. is based upon my own life and originated as my graduate school thesis at Brown University in 2006. It sat quietly on a shelf for 10 years….until Eliza Baldi encouraged me to breath life back into it! Over the past several months, Eliza and I have worked in collaboration in order to make the story of ARMY B.R.A.T. stronger and more compelling.
Our Dream…
Our goal is to have a successful London production in order to bring it back for a production in United States. We need your help to realize this dream!
What We Need:
The festival is providing us with theater space, a stage manager and press outreach.
A breakdown of what we're fundraising for:
We are seeking to raise $7,000 to pay for fees outside of what the festival is covering. 
Travel, Insurance and Accommodations for Performer & Director:  $2500
Design and Marketing (Production Materials) : $3000
Rehearsal Space in New York City for Two Months: $1000
Contingency & Administrative Fees: $500
*Should we exceed our goal – extra funds would be set aside for the development of a U.S. production. 
Army B.R.A.T.'s Creative Team:
Robin Galloway (Writer/Performer)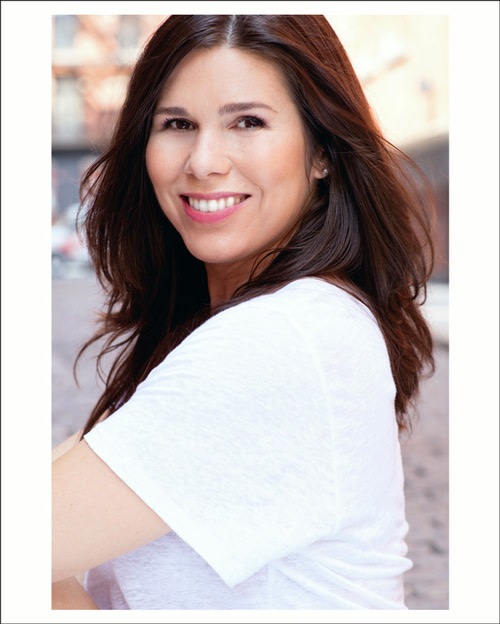 Robin Galloway is an actress, writer and producer based in New York City.
A fourth generation military brat, Robin spent the early years of her life in over a dozen locations around the world; throughout the domestic U.S., the Hawaiian Islands, Germany, South Korea and Japan.
Her stage credits include New York Theatre Workshop, Portland Stage Company, Trinity Repertory Company, Wellfleet Harbor Actors Theater, HERE Arts Center, Dixon Place, ARS NOVA, Vox Theater and many more. Television credits include; "Saving Grace" and "Law & Order".  Robin has worked with artists such as; Andre Gregory, Holly Hunter, Michael Imperioli, Wallace Shawn, Julie Hagerty, Doug Hughes, Larry Pine, Marisa Tomei, Anatol Yusef, Jennifer Haley, Jack Doulin, Jordan Harrison, Patti LuPone, Bobby Cannavale, Oskar Eustis, Laura Kepley, Paula Vogel, Francine Volpe, Jonathan Ceniceroz and Kate Mulley.
She has also worked behind the scenes for FOX/TNT and Sony Pictures Entertainment in Los Angeles and as a teaching assistant at The Einhorn School of Performing Arts and The Freeman Studio in New York City.
Robin is the Founder and Principal for P-38 Lightning Productions Inc. and specializes in mission driven storytelling. In the U.S., she has volunteered her services for Operation Military Kids and Brats Without Borders. Robin studied at the Actors Center Conservatory Program and received her MFA in Acting from Brown University.
More about Robin here: http://robingalloway.org
Eliza Baldi (Director/Dramaturg)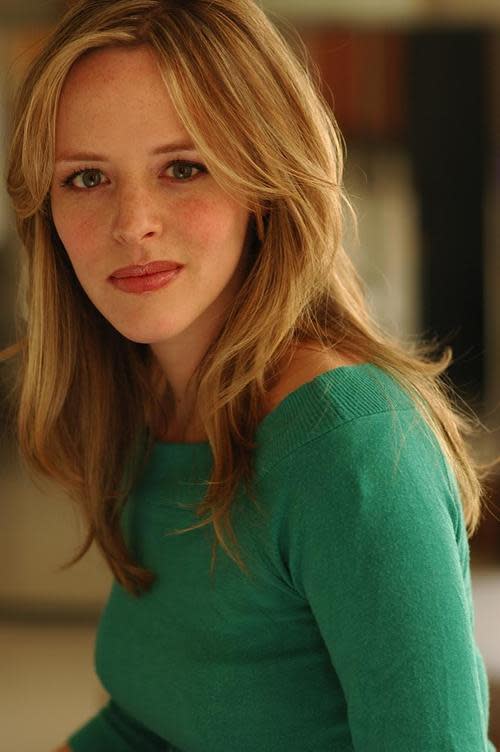 ELIZA BALDI is very excited to be working with Robin to develop Army B.R.A.T., as she has a particular interest in biography-based story-telling.
Directing credits include the documentary play The Uncertainty Principle by Diane Davis (St. Mary's College, Studio Tisch), Hello, Red! based on Katharine Hepburn's personal memoir (Hudson Guild Theater), the documentary/devised play The Natalya Project about the life of Russian journalist Anna Politkovskaya (Continuum Company), and assisting director Mark Wing-Davey on the world premiere of Carson Kreitzer's Behind the Eye, a fictionalized account of the life of Lee Miller (Cincinnati Playhouse). Other directing includes developing Kate Fodor's new playCivil War for People's Light Theater, and developing productions of Chekov's Three Sisters and Eugene O'Neill's Desire Under the Elms with her company Uncommon Pocketwatch.
As an actor, she has performed and developed work with such theaters as New York Theater Workshop, Playwrights Horizons, LAByrinth, INTAR, The Wild Project, H.E.R.E. Arts Center, P.S. 122, New Dramatists, Williamstown Theater Festival, O'Neill Playwrights Conference, Chester Theater Company, and the Millbrook Playhouse. She has taught acting and directing at NYU, Bard College, Smith College and served on the faculty of Fordham University for 7 years.
Eliza is a member of the Lincoln Center Directors Lab and has an M.F.A. in Acting from NYU. She is a long time volunteer at the 52nd Street Project, a community-based arts outreach program for 10-18 years olds in Hell's Kitchen. She lives in Brooklyn with her husband and daughter.
Daniel Geggatt (Set Design)
Daniel is a New York based scenic designer working primarily in theatre and event design. Some of Daniel's previous designs include: Woyzeck (The Secret Theatre), Horse Girls (The Cell Theatre), Me, My Mouth & I (Cherry Lane Main Stage), Detroit Blues (Theatre 54), Cover, Long Division (Abingdon Theatre, 2014 MITF Award Nomination), Our Town (Greenwood Cemetery). Education: Fordham University, MXAT. Many of his previous designs can be viewed online at www.danielgeggatt.com.
Zoe Allen (Costume Design)
Siena Zoë Allen is a New York City based costume designer and mischief maker. She is so grateful to be making her London design debut with this incredible group of artists.  NYC design credits include collaborations with Stella Adler, Women's Project, The Cell Theater, Brooklyn Academy of Music, Columbia University, The Juilliard School, Fordham University, HERE Arts Center, La Mama Galleria, and Fire Island Pines Arts Project. For more visit 
www.sienazoeallen.com
.
David Hanbury (Video Production)
David Hanbury is an performer, writer, and filmmaker who lives in Brooklyn. He is thrilled to be part of bringing ARMY B.R.A.T. to London.
Your Impact:
Every dollar donated to this campaign goes directly to the London production. Send a clear message that art is worth supporting and that ARMY B.R.A.T.'s story should be told!
Tell the World:
Even if you can't donate, you'd be doing ARMY B.R.A.T. a world of good by:
Spreading the word about the piece and this campaign with your family and friends and on your social media platforms!