iCrowdNewswire - May 24, 2016
Help Vagabond Saints Make The Next Step!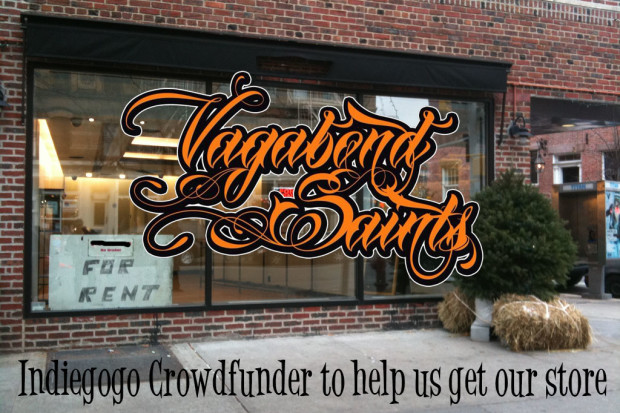 Vagabond Saints has outgrown it's space!
Hey there! We're Vagabond Saints. We are a pair of indie businesses, Vagabond Saints Vestments and Steel City Reflections, that have joined together to bring our products (namely an original line of Vagabond Saints Vestments t-shirts & apparel and Steel City Reflections' vast array of bath & beauty products) to the world masses. We want to be able to provide something new to consumers instead of the same ol' copy cat, basic bitch, overly reproduced and over-exposed mainstream garbage that just seems to piggyback trends and fleeting fads. Meanwhile, we will return some of our profits back into the community where it will not only boost the local economy but will help others in need. But we need your help.
We need to raise $25,000 to cover the costs of our start-up fees, renting a store front, the necessities to manufacture our products to stock the shelves, and purchase goods from other local and national makers to sell in our store (Which will mean the donations will aide more than just us!). If not, we will be forced to continue working out of a tiny basement apartment and having to do pre-orders for all new releases due to lack of storage space. So we're turning to our strongest supporters to ask for contributions. In exchange, we're offering t-shirts, Steel City Reflections products, and more. Your contribution will help us to not only expand our businesses from a home operation to an actual store location, it will also allow us to provide better and quicker service, as well as benefiting some other amazing makers!
Find This Campaign On