iCrowdNewswire - May 17, 2016
Janaye Brown's Skowhegan Fundraiser 2016.
Help Janaye Brown attend the Skowhegan School of Painting and Sculpture this summer!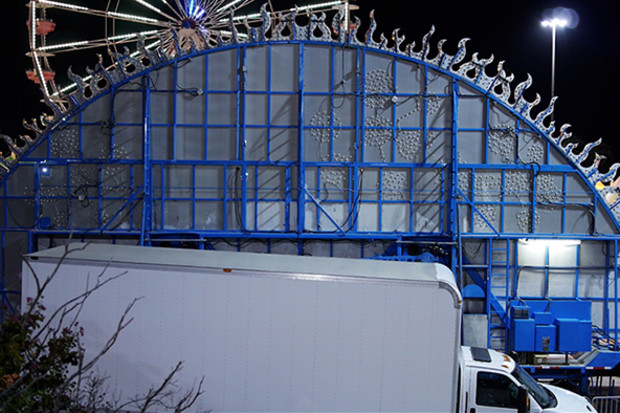 Short Summary
Hi Everyone!
I was recently accepted into the Skowhegan School of Painting and Sculpture's 2016 session and need your help getting there!
Skowhegan, an intensive nine-week summer residency program for emerging visual artists established in 1946, seeks each year to bring together a gifted and diverse group of individuals who have demonstrated a commitment to art-making and inquiry to create the most stimulating and rigorous environment possible for a concentrated period of artistic creation, interaction, and growth. This year 2100 artists applied and 65 were accepted. I feel very fortunate to be one of those 65!
At Skowhegan I will have the time and space to create new work, connect with other artists and participate in a once in a lifetime experience. I want to take full advantage of this opportunity without putting myself into serious debt. I live on a very tight budget in NYC and have to reach out for help in order to make this happen. If you are in a position to contribute to this campaign I would be grateful for your support.
Thank you so much for your consideration. Any and every bit helps! 🙂
Big Hugs,
Janaye
What I Need & What You Get
I am looking to raise $5000.00 dollars in 4 weeks. If you donate your money will go towards the following:
The remainder of my tuition for Skowhegan
Transportation to and from Skowhegan, ME from Brooklyn, NY
Equipment that will help me to create new work while at Skowhegan (Zoom lens 14-45mm f/3.5-5.6 for Panasonic GH3 camera, Sony MDR 7506 headphones for audio recording, Shure SM58S Vocal Microphone, 32gb SD Cards, & 2 1TB Seagate external hard drives)
Living costs that will accrue while away at Skowhegan
Perks!!
I am offering some great perks if you choose to donate.
For a $10 donation I will send you a great big thanks on Facebook!
For a $25 donation I will you send you a postcard of one of the images in the gallery with a handwritten thank you message!
For a $50 donation I will send you an 8 1/2 x 11 print of one of the images in the gallery of your choice. Additionally, I will send you a handwritten thank you card!
For a $100 donation I will send you a copy of a handmade book I wrote and compiled last year entitled "rotgut:screenplays about drinking in California". Additionally, I will send you a handwritten thank you card!
For a $500 donation I will send you a limited edition USB version of two short videos I made in 2014 entitled "Cocktail Hour & Cocktail Party". Additionally, I will send you a handwritten thank you card!
For a $1000 donation I will send you a limited edition USB version of a 28 minute video I completed in April entitled "Distant Love Songs". Additionally, I will send you a handwritten thank you card!
+++++++++
Check out the gallery tab for images/video available!
The Impact
Contributions to this campaign will help me produce new work and grow as an artist. Being surrounded by distinguished faculty and other emerging artists who are looking to participate in a critical and supportive dialogue will be important to me as I seek out new territory in my work. The busy schedule I maintain in my everyday life leaves me with little time for my studio practice, so the generous time and space provided at Skowhegan will also be extremely beneficial for me.
Other Ways You Can Help
If you cannot contribute you can always share my campaign on social media, email, etc! That in itself will be a great big help!

About Janaye Brown
Janaye Brown's video work explores perception of time and fragmented narratives. Brown has exhibited at venues and film festivals including New York City's Studio Museum Harlem, the Dallas Video Fest and The Banff Centre in Alberta, Canada. In the summer of 2015, she participated in a residency at the Bruce High Quality Foundation University, New York City. Brown received her MFA in Studio Art from the University of Texas at Austin in 2013 and her BA in Cinematic Arts and Technology from California State University Monterey Bay in 2010. She currently lives and works in Brooklyn, NY.
+++++++++
Thank you for taking the time to read through this campaign!
Find This Campaign On