iCrowdNewswire - May 16, 2016
uHoo: Most Advanced Indoor Air Toxin Sensor
Learn how to protect your family from allergens and toxins with uHoo.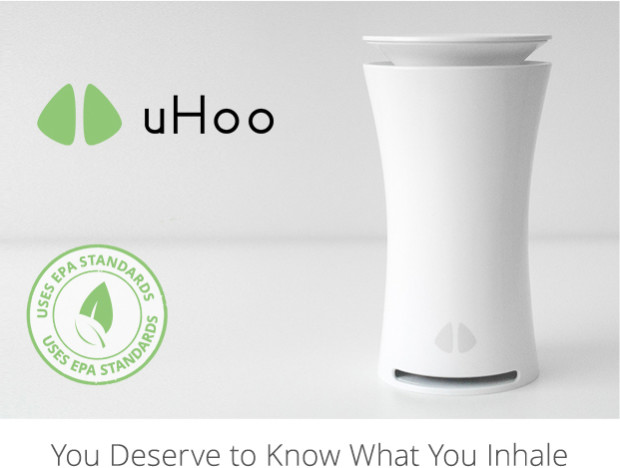 The sensors inside uHoo monitors the air you breathe and alerts you when your environment is not safe. uHoo's eight dedicated sensors detect what's in the air and provide recommendations of what you can do to get better air quality.


Indoor air is 2 to 5 times worse than outdoors (EPA)

Air quality is the single largest environmental hazard in the world (WHO)

1 in 12 children and 1 in 14 adults in the US have asthma (CDC)

72% of toxic chemicals we come into contact with are indoors (UL)

50% of America's 115,000 schools have problems linked to indoor air quality (EPA)

213 million work days lost in the US due to poor indoor air quality (ASHRAE)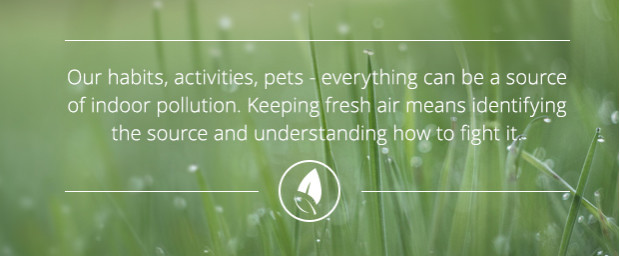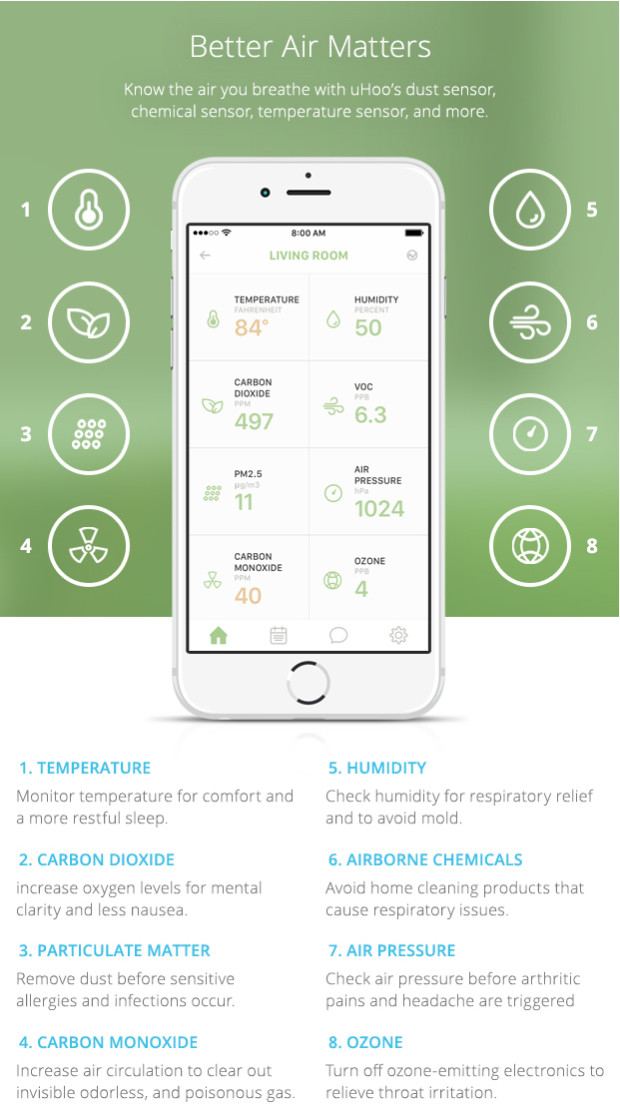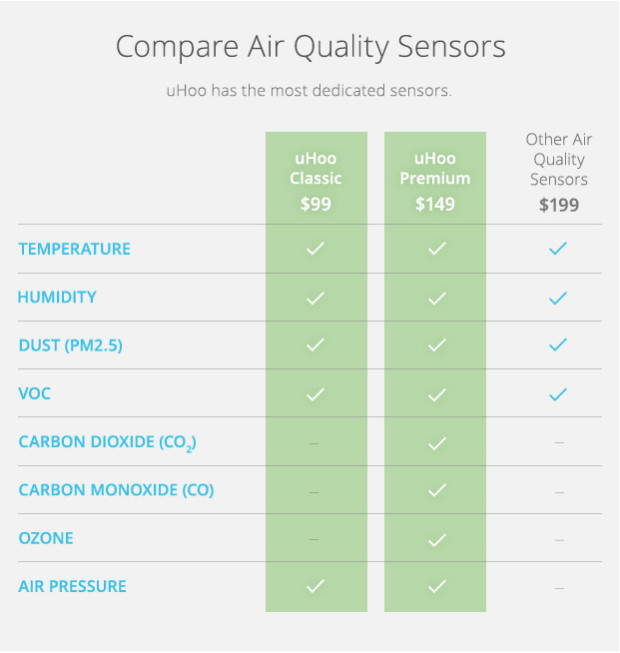 uHoo is especially helpful to those suffering from asthma, hay fever and allergies, but also useful for parents of young children, the elderly and those interested in knowing the air they breathe and how to keep it safe.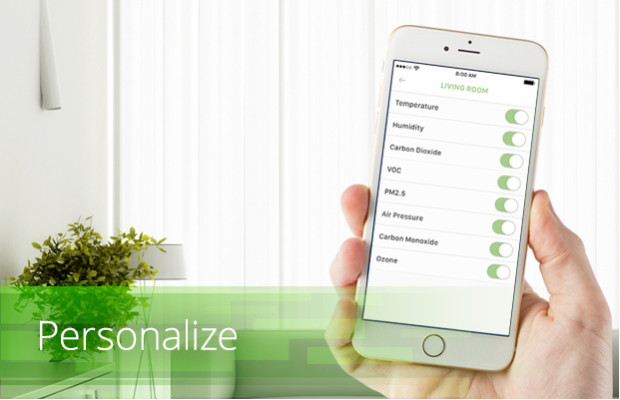 Identify key factors to track to prevent respiratory conditions.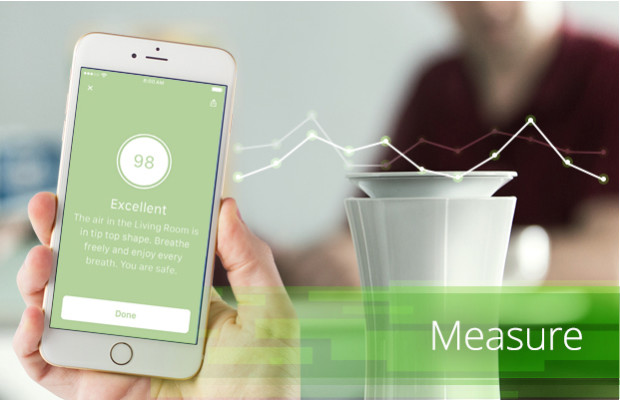 Show the air quality within the home or office.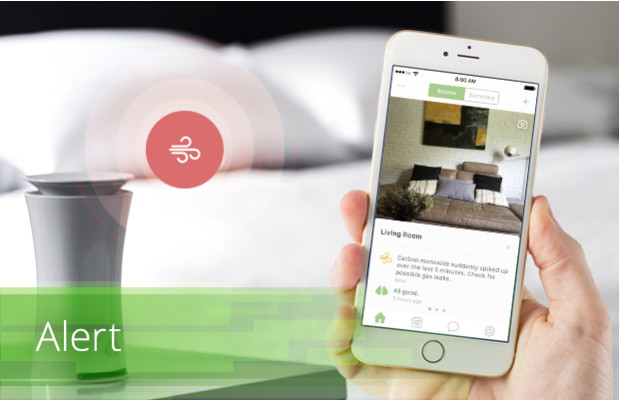 Receive real-time alerts of pollution levels. uHoo sends specific alerts to you and your family or friends when the detected air quality is bad.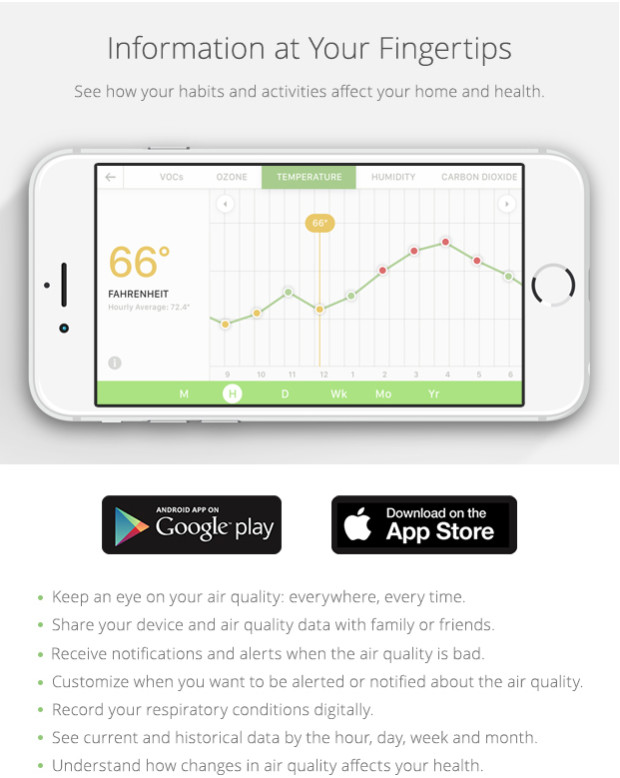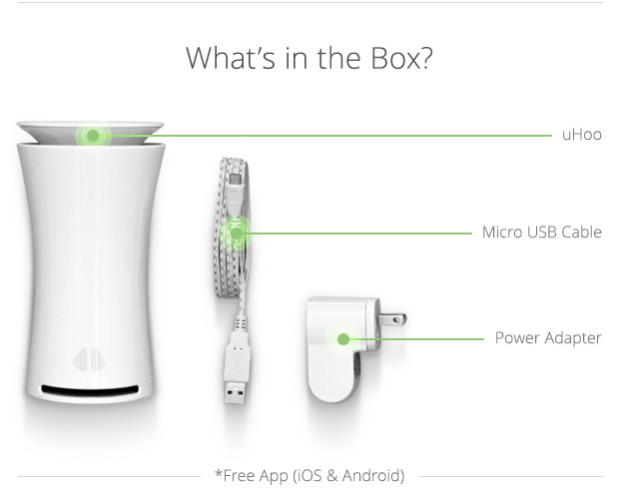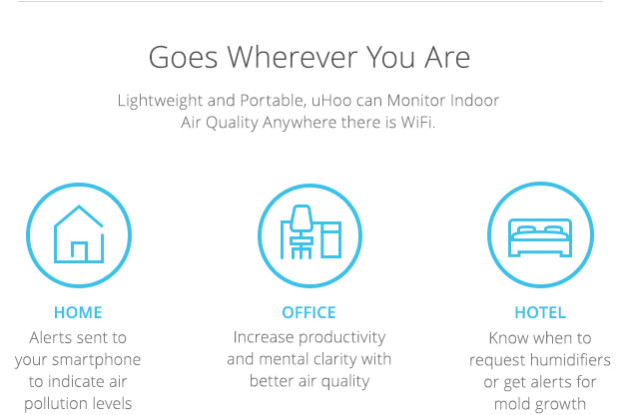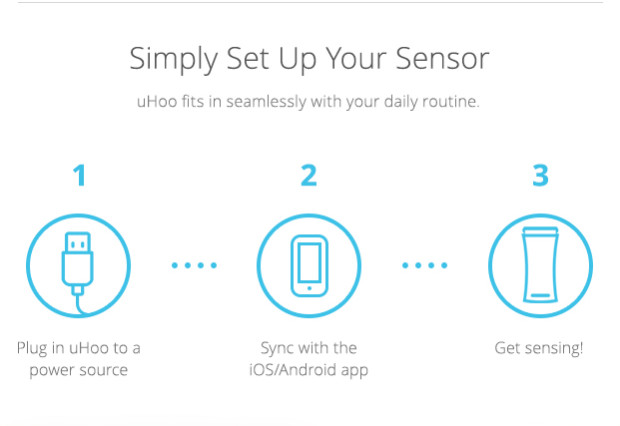 Our small device packs eight dedicated sensors, the most in the industry. uHoo's simple and striking design makes a sophisticated statement in any home. The beauty is in the details.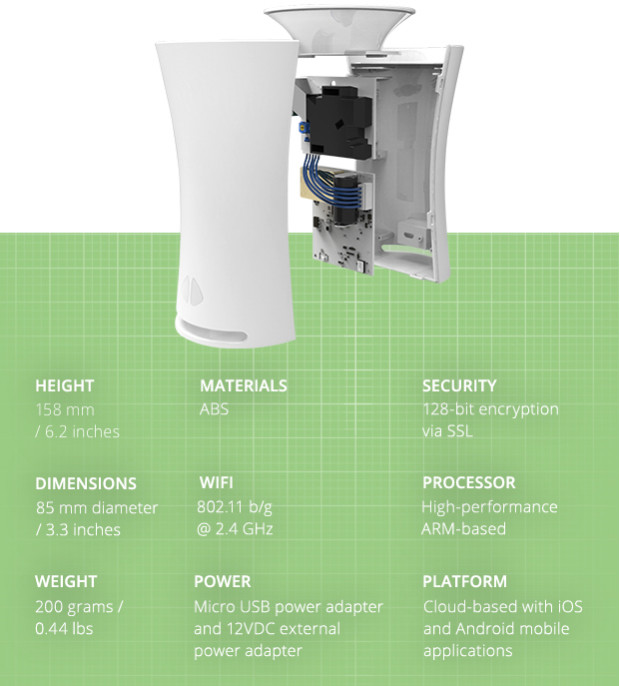 uHoo uses safety thresholds indicated by the EPA and OSHA to inform you of the air pollution level. The sensors will detect toxins and air quality in real time to help you make the right choices and live healthier.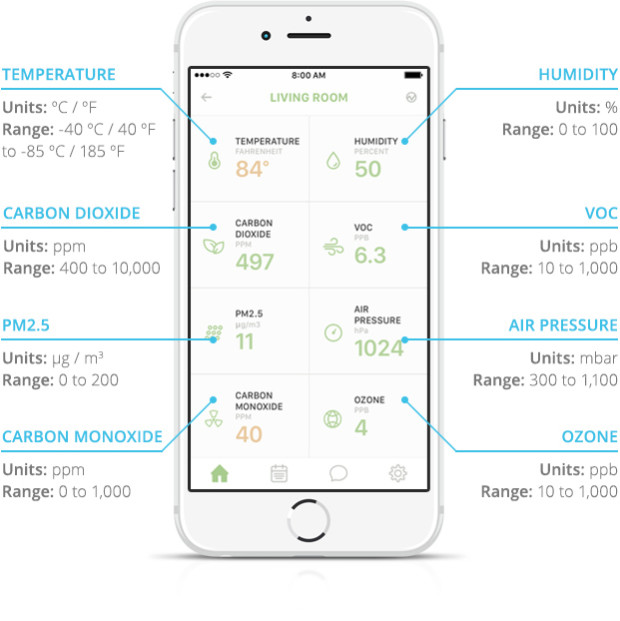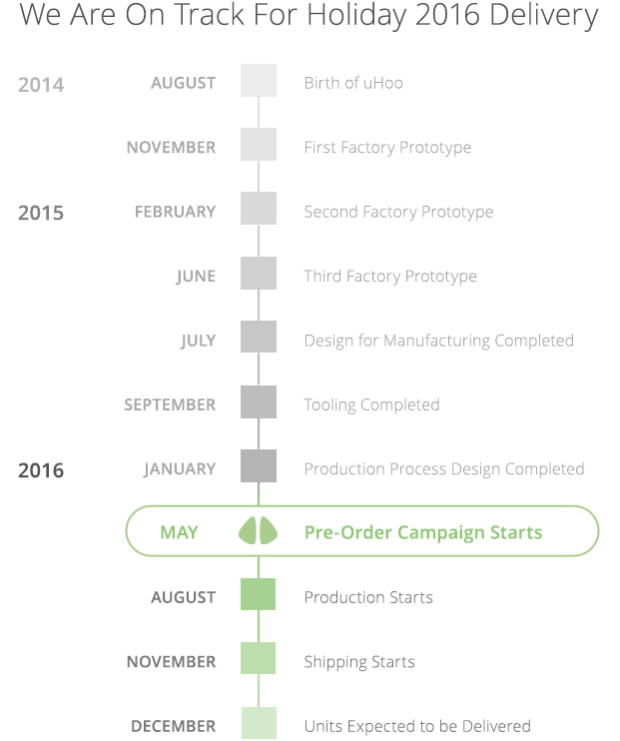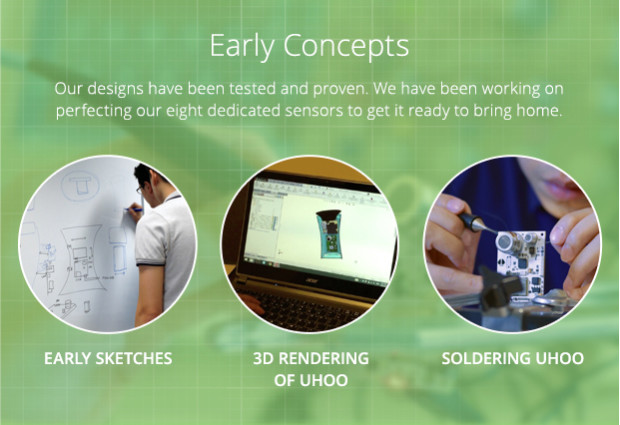 uHoo is dedicated to providing people with technology to understand the air they breathe and empower them with knowledge to create a healthier home and office environment.

Dustin Jefferson Onghanseng and Brian Lin both share a passion for health and sustainability. When they met, they both had chronic breathing conditions, rhinitis and asthma, respectively. Realizing they could put their passions to good use and solve some major health problems, they used a 24-hour hackathon to build their first Indoor Air Quality Sensor. They won the hackathon, turned it into a startup and are now on a mission to help people live healthier lives.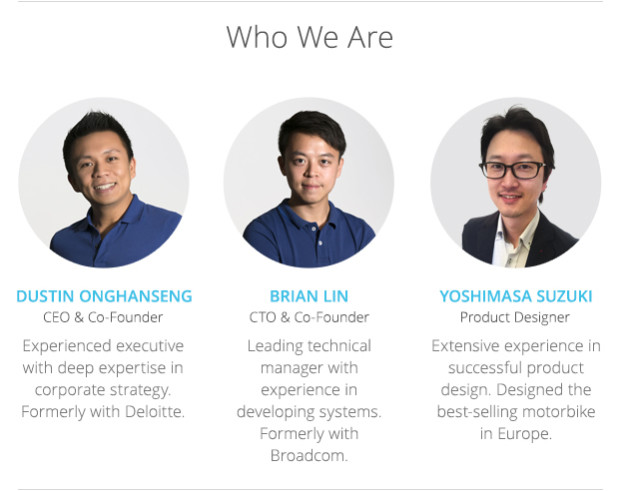 uHoo is able to ship worldwide. Please see the FAQ for shipping prices.

Orders placed now will begin shipping in November, and we estimate a Holiday 2016 delivery.
*Actual ship dates will vary depending on your country, your location, and when you placed your order. The uHoo team will keep you up to date on every step of the process.

This is not just a normal pre-order – we are crowdfunding because we share your passion for health, sustainability, and living healthier lives. Your voice will impact every decision made by our product team and our app development team.
If you're here for the deals, that's great too – we have incredible discounts on all uHoo pre-order products in return for your support.
You will never find uHoo at these low prices again!


ABOUT
TECHNICAL SPECS
SHIPPING
CUSTOMER SUPPORT

| | |
| --- | --- |
| What is uHoo? | uHoo is the most advanced air quality sensor in the world. With eight dedicated sensors, uHoo provides allergen and toxin alerts for air quality in the home and office. |
| How does uHoo work? | You simply plug it to a power outlet, set up a user account on your smartphone and uHoo does the rest. It delivers real time minute-by-minute data to your smartphone which can be stored safely in an encrypted space in the cloud. |
| How will this benefit me? | Knowing the quality of air you breathe helps you make better decisions on the products you use and your habits so you can live a healthier life. Conditions like asthma, hay fever and allergies are triggered by allergens and toxins that are present in the air that you breathe. With uHoo, you would know what is in the air you breathe. |
| What's the main difference between uHoo and competing products? | Other air detectors on the market tend to focus on only a select few air quality indicators. uHoo's technology is the most advanced, with eight dedicated sensors built in to an aesthetically beautiful product that is around the size of a soda can. uHoo detects more chemicals, particles and toxins than any other air detector. |
| What is the difference between uHoo Classic and uHoo Premium? | The key difference between the Classic and Premium is the number of sensors. The Classic has five sensors – Temperature, Humidity, Volatile Organic Compounds (VOCs), PM 2.5 (Dust) and Air Pressure. The Premium has all the sensors that the Classic has plus three more – Carbon Monoxide, Carbon Dioxide and Ozone. |
| How much does uHoo cost? | Those who pre-order during the Indiegogo campaign can get the uHoo Classic at a 50% discount for only $99 and get the uHoo Premium at a 40% discount for only $149. |
| What comes in the box? | The package for both versions include the uHoo device, a micro-USB cable, a power adapter and the free smartphone app that you can download on the Apple Store or Play Store. |
| What mobile support do you provide? | The uHoo app is available for both iPhone and Android and can be downloaded for free. |
| How can I track my health? | Sufferers of asthma and allergies can take it a step further by using the Health Diary. You can record information about how you are feeling at any given time and how it may correspond to the air quality of the room you're in. You can also set up personalized alerts so you stay ahead of the curve. |
| What's your privacy policy? | Your data is safely stored in our cloud servers and we do not use your data for marketing or other purposes. Your privacy is important to us, so we respect your wish to keep it private or you can choose to share it and with whom. |
| How portable is uHoo and can I travel with it? | uHoo is small and lightweight, making it easy to carry with you wherever you go. It weighs only 200 grams and is only 6.2 inches tall and 3.3 inches in diameter. |
| Why do I need to be notified when I'm not at home? | It's important to know when there's a sudden gas leak or when the temperature suddenly rises – such as when there's a fire, for example. That way, you can immediately act and not be caught off guard when it's too late. |
| How easy is it to read the information? | The alerts and messages are written in simple everyday language so it would be easy for you to understand. Each sensor is also color coded based on what it detects. Green is good, yellow is still alright, while red is unhealthy. You have the option to view each data point in more detail. |
| Does it make any noise? | No. uHoo does not make any sound at all. |
| Will this system be able to monitor the whole house, or would I need to purchase multiple sensors for a two-level home? | How air flows inside your home is dependent on its design. Doors, walls and partitions restrict the flow of air, thus the air in one room will be different from another if the doors are constantly kept closed. The air on one floor in your home would probably be different from another level. It is best to place uHoo in the area of your home where most people spend their time in because that's what matters. |
| Can it prepare reports to be given to my doctor or allergist? | You would be able to show your doctor or allergist your indoor air quality information as well as your Health Diary. These are designed to be easily readable and referenced at any time. |
| Can this product relate to a person personally, by letting you know if you have an allergy? | Since different people have different tolerance levels for different allergens and toxins uHoo allows you to set your tolerance levels on when you want to be alerted. |

| | |
| --- | --- |
| What types of sensors does uHoo have? | With eight dedicated sensors, uHoo is the most comprehensive air quality sensor in the market. uHoo has sensors for Temperature, Humidity, Volatile Organic Compounds (VOCs), PM 2.5 (Dust), Air Pressure, Carbon Monoxide, Carbon Dioxide and Ozone. |
| What are the dimensions and weight? | uHoo is small and lightweight, so easy to carry with you wherever you go. It weighs only 200 grams and is only 6.2 inches tall and 3.3 inches in diameter. |
| Is it customizable so you could focus on the metrics most important to you? | Yes, you can customize each air quality metric based on your own tolerance level. That way you get alerts that are more personalized and catered to you. |
| Does it have a filter to clean the air? | uHoo does not filter the air, but provides you with the data you need to make the changes that matter. When you receive an alert about the air quality, the uHoo app will also automatically provide recommendations on what you can do at that moment for better air quality. The data that uHoo provides enables you to make healthy changes. |
| Does uHoo have a battery? | uHoo does not have a battery. It just needs to be plugged into a power outlet. |
| Will it alert me to precisely what is wrong with the air quality, not just that it's bad? | Yes, uHoo will tell you exactly which type of air quality parameter is unhealthy. |
| Can it be expanded to check for additional allergens and toxins? | As of today, uHoo has eight dedicated sensors and can monitor various allergens and toxins. As we progress and build uHoo's technology, we will be able to incorporate more detection and monitoring capabilities. |
| Where do I place uHoo in my home or office? | uHoo will work in all indoor environments. You can put uHoo anywhere in your home as long as you avoid these locations: under direct sunlight, in front of a blowing air-conditioner or fan, beside your cooking stove or heater or any equipment that emits heat or cold air |
| Can the device monitor air quality and toxicity for different areas/rooms in my home? | Yes, uHoo can monitor air quality and toxicity for different areas / rooms in your home. You have the option of leaving it in one room or you can bring it to another room. Alternatively, if you want to constantly monitor multiple rooms, you can also get a device for every room and you'd be able to have an air quality map of your home, which you would be able to see on the uHoo app. |
| How big of an area can uHoo cover? | Air flows and it depends on the design of your home or office. In a completely open space, uHoo can cover approximately 400 square feet. |
| Can uHoo check for smoke too? | Yes, uHoo can check for smoke too. |
| How many people can be notified at a time? | You can set uHoo to notify as many people as you want. Your family members can also download the uHoo app and add the device(s) you have at home into their uHoo account. You can set this within the uHoo app for every device that you have. |
| Does it have options to graph air quality over a period time for comparison? | Yes, you would be able to see charts on how your indoor air quality changes over time. You can view it by hour, by day, by week or by month. |
| What kind of maintenance does uHoo require? | uHoo doesn't need any maintenance. All you need to do is wipe it with a cloth or feather duster when you clean your home or office. |

When does shipping begin?
November 2016
When can we expect it to reach our doorsteps?
All Indiegogo Units are expected by the middle of December, 2016.
Where does it ship?
Worldwide. Shipping rates vary depending on your country.
How much is shipping?
– 1 uHoo: $15 for US, everywhere else is $20
– 2 uHoos: $20 for US, everywhere else is $30
– 5 uHoos: $40 for US, everywhere else is $60
I'm interested in a distribution partnership.
Please email us at hello@uhooair.com if you're a retailer interested in distribution.
I'm interested in purchasing in bulk for my facility (hospital / hotel / school etc).
Please email us at hello@uhooair.com if you're a company interested in making a bulk order.
Do I have to pay VAT / GST?
Yes – for countries outside the US, depending on your location, you may have to pay VAT/GST.
What are the risks & challenges of getting the device today?
We are using Indiegogo as a way to validate our product. All of the numbers are real, and the backers are real. We want your help to keep us and our team accountable at every step of the way. If there is anything you need to change or update, just reach out to us! There are risks with production at every step of the way, but luckily for you, we've done all the hard work of getting a product through the tooling process and getting ready for scale. Now, we just want your help to scale the production process and get all uHoo units ready to ship.

What happens if my uHoo breaks or stops working (warranty)?
uHoo has a one year warranty. If it stops working, you simply ship it back within a one year window and you will receive a new unit.
What is your refund policy during the Indiegogo campaign?
See these steps on How to Request a Refund. During the Indiegogo campaign, you can process the refund at any time by contacting support@indiegogo.com or searching their help center.
What is your return / exchange policy after the Indiegogo campaign is over?
Full refunds will be available up until November 1, 2016 for a 15% restocking fee. After November 1, we will not be able to offer a refund. However, an exchange for an equivalent or higher purchase total may be available anytime, based on supply availability. [Purchase total does not include taxes/shipping/handling.]
What is a Perk?
A Perk is Indiegogo's reward for your contribution. We give full details that you'll be pre-ordering uHoo, and not just making a contribution.
How can I check the status of my pre-order?
By pre-ordering through Indiegogo, you automatically have an account created. Log back into Indiegogo using the email you pre-ordered, to verify your information.
If I have other questions, who should I contact?
Press: press@uhooair.com
Support: support@uhooair.com
Just to Say Hi: hello@uhooair.com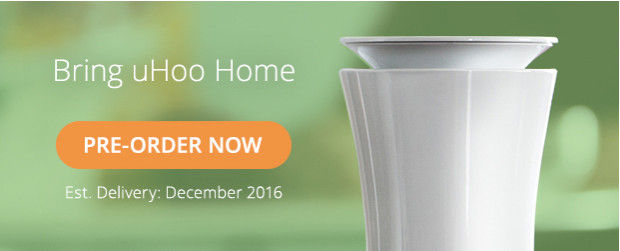 Find This Campaign On