iCrowdNewswire - May 16, 2016
Carin – Heal your bladder naturally
A 100% natural way to strengthen your pelvic floor. Regain control over your bladder.
This is Carin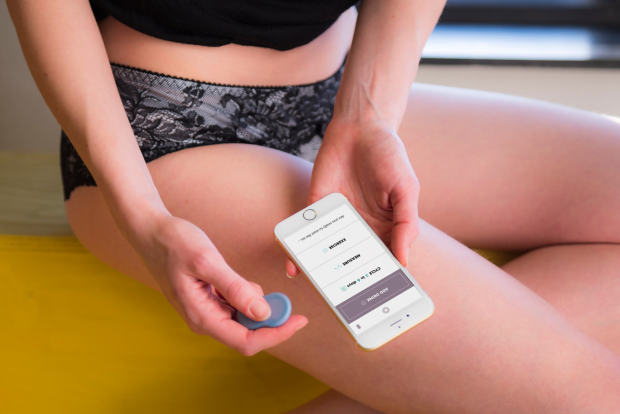 Carin is a 100% natural approach to heal your bladder. A set of wearables helps you with the healing process:
 1. Exercise app – a personal trainer for your pelvic floor.
2. Wearable sensor – shows you how well you're doing!
3. Protective underwear – absorbing and washable underwear.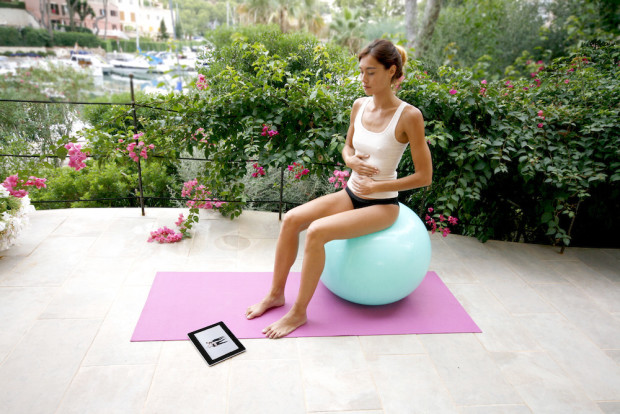 Developed together with over 100 women, Carin helps you heal your bladder naturally.
The exercises are fun! Do them anytime and anywhere you want! You can also keep a drink log and be notified about your training. The protective underwear is washable and environmentally friendly.
Benefits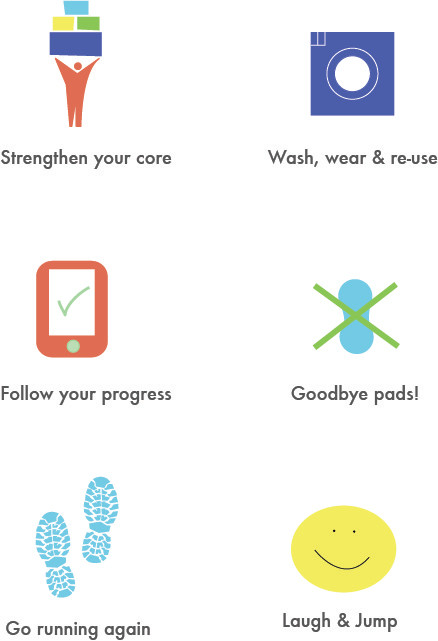 How does it work?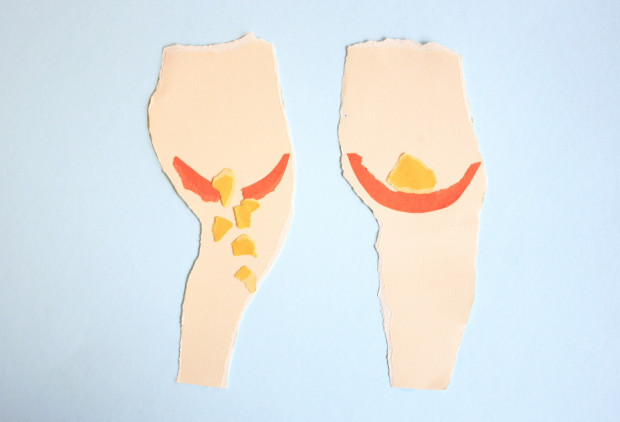 What happens?
Strong pelvic floor muscles support the bladder function. The muscles have the shape of a hammock. The hammock spans the space between the pubic bone and tailbone.
The bladder, pelvic floor muscles and the brain work together. When the bladder is full, the brain sends a signal to the muscles to relax. If the pelvic floor muscles are damaged, for example after pregnancy, they respond too late and a little leak can happen…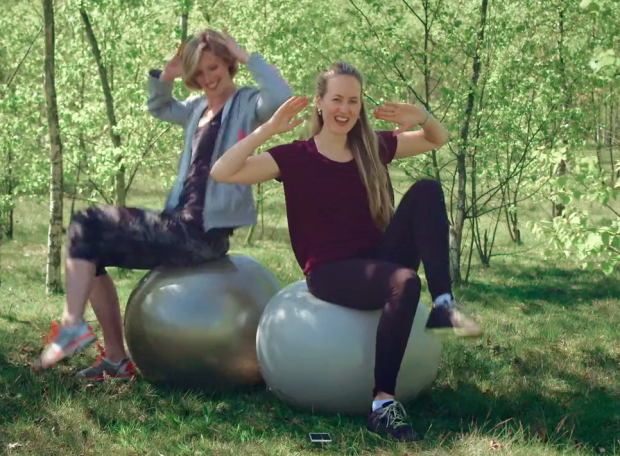 Natural solution
By exercising the pelvic floor muscles you heal your bladder function without expensive surgeries or medical treatments.
Carin helps you to heal the bladder function in a 100% natural way. It only takes fifteen minutes of pelvic floor exercises per day. They can be done where and whenever you want.
The problem?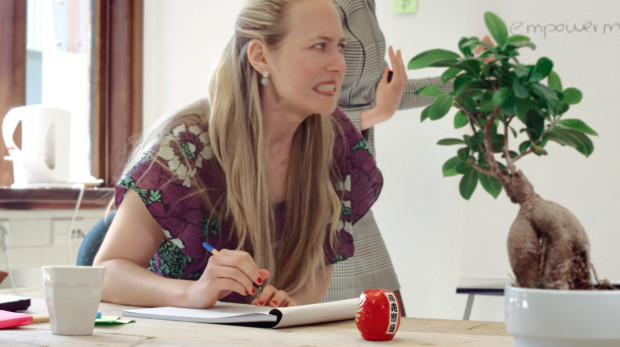 Research has shown 1 in 3 women have their pelvic floor muscles damaged after having children. The effects disrupt daily life and a healthy lifestyle. Some examples:
1.  That awful little trickle comes at the worst moments…
2. Leakages during daily activities (cough, laugh, jump, lift)
3.  The gym class with jumping jacks you totally avoid. Or running..
4.  Feelings of shame and embarrassment.
6.  Side effects from pills to stop an overactive bladder.
7.  Skin irritation and infections from wearing plastic in your underwear.
8. Adult incontinence
9. The options? Expensive surgeries or wearing pads forever (and eventually diapers).
What is in the box?
The Carin Wearables set contains:
1 x protective underwear (basic style in black)
1x wearable sensor + cover
1x charger and USB cable
You can download the Carin Exercise app for iPhone (iTunes), Android (Google Play) and tablets. Just sync the wearable sensor with your phone or tablet to activate your training.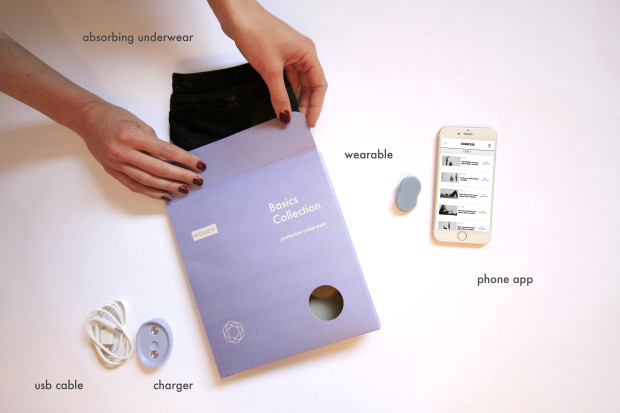 Carin Protect underwear (basic style in black). As seen below: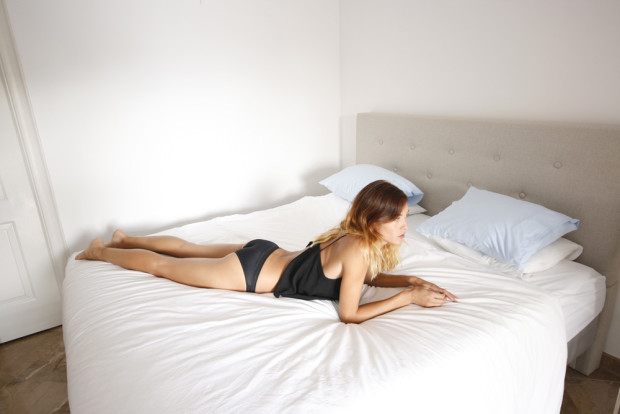 Add luxurious lace to your set: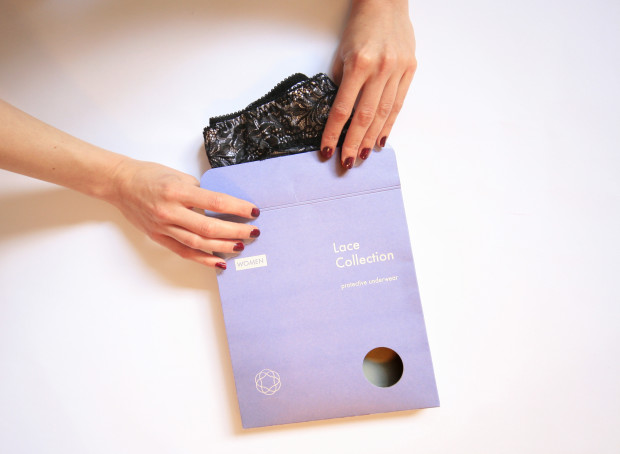 Carin Protect lace style as seen below.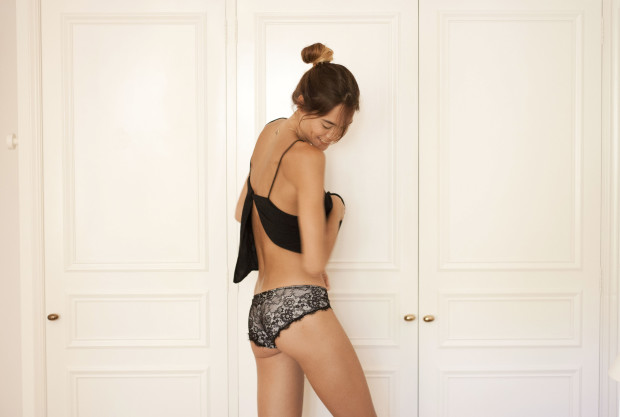 What others have said about Carin
Kirsten – Carin Ambassador and Olympic Gold Medalist (Sidney 2000, Athens 2004, Beijing 2008). Keen to know more about Kirsten's experiences with Carin? Read her blog here.
Other testimonials
"Before Carin I wasn't aware that my coffee intake would influence the loss. With keeping a drink log, I notice a big difference already in the first weeks of the exercise programme."
Stephanie, 49
"Before trying Carin I worried about the location of wearing the sensor. But I never feel it, even not during cycling!"
Eva, 34
"I have a steady fitness routine even after having my baby. The Carin exercises are now part of my fitness routine. And the Carin underwear? I use it for that little extra protection!"
Marian, 38
" The sensor is worn in a pocket in the underwear which feels comfortable. I am happy that I don't have to wear pads anymore…"
Kayleigh, 29
Sensor covers in many colors!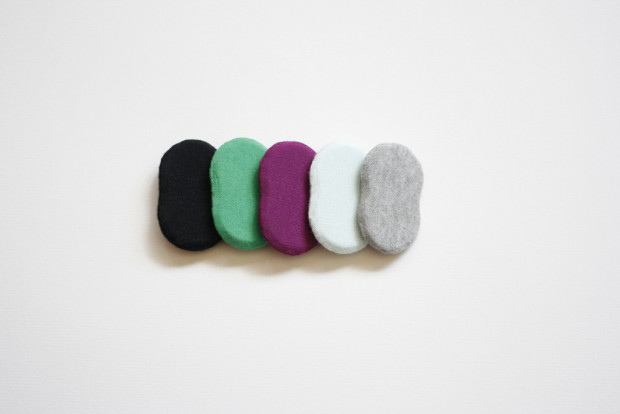 Personalize your sensor with a cover in color of your choice.
Rewards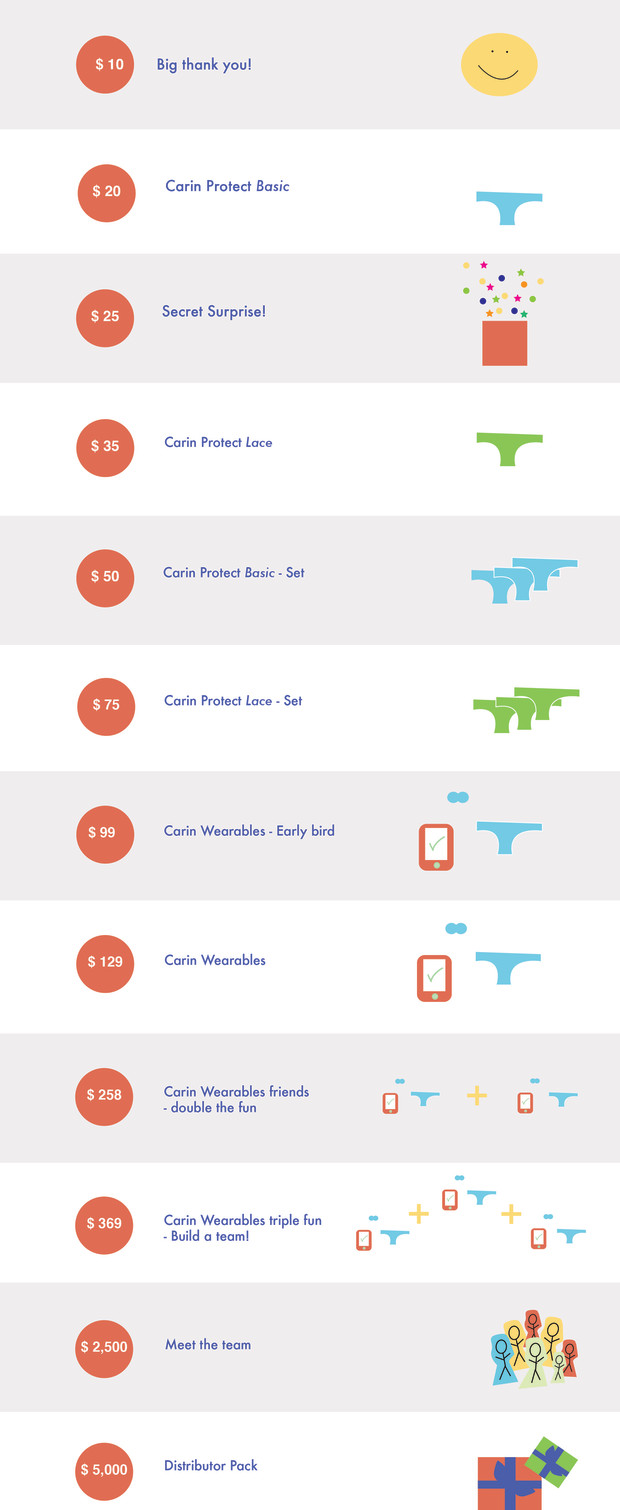 Timeline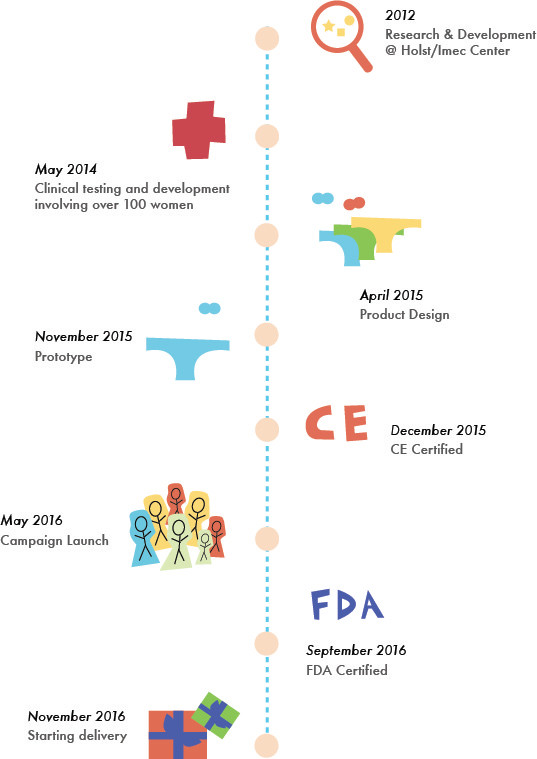 The team behind Carin –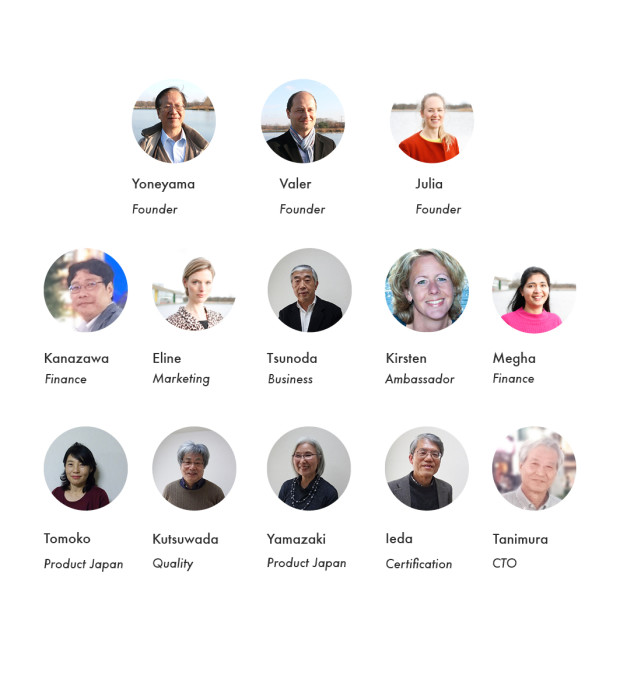 Keen to be part of the team? –
Are you interested to be part of the team or distribute Carin through your blog, shop, network?  We would love to hear from you!
Get in touch at – info@lifesense-group.com
Q: Who can wear Carin?
A:Carin is designed for women aged between 22-58 who have issues with their pelvic floor muscles. Important events that affect the muscles are pregnancy, childbirth, and menopause. Also stress is mentioned as a large contributor.
Q: How long will it take for me to feel the effects?
A: This depends on your personal progress and state of the pelvic floor muscles. But we have experienced that  the effects are already noticed from the start of the programme. In the first cycle you learn to feel the muscles and how to contract and relax. Usually after 2 cycles (4 weeks) you become more aware of the muscles and slowly begin to strengthen the pelvic area.
Q: Do I need to use pads with Carin?
A: Nope. The purpose of Carin is to provide a pad-free solution. It effectively protects you during the training. You will feel confident and secure again. No need for pads!
Q: How much liquid can it hold?
A: Four teaspoons (or 20ml) comfortably.
Q: Is Carin a Kegel exerciser?
A: Carin uses principles that are similar to a Kegel exercise. We developed the programme together with the help of specialists and experts in the field. The aim is to strengthen and balance the core with specific attention to the pelvic floor muscles. Carin Exercise is a non-intrusive method for pelvic floor training. This means you don't have to insert anything inside.
Q: How do I use it?
A: You simply snap the sensor in the underwear, wear, exercise and that's it! The exercises will take you 15 minutes per day and you can decide when to do the exercises.
Q: Can I use it in public?
A: Most definitely. Carin is designed to be discreet and can be worn undetected under any outfit.
Q: Are there any limitations to use Carin?
A: Yes. You should NOT use Carin if you have a heart pacemaker or have a heart rhythm problem.
Q: When is the optimal time to use Carin?
A: There is no recommended optimal time to use Carin. You can wear it whenever you want.
Q: Can I sit / move/ exercise with this?
A: Carin doesn't restrict your movement in any way, it's designed to be worn whilst doing your regular activities.
Q: What does the Carin package include?
A: The Carin package includes 1 Carin wearable sensor, 1 Carin protective underwear, 1 Carin charger, 1 Carin case, 1 USB charging cable, 1 exercise app.
Q: Has it been tested?
A: Yes, over 100 women were involved during the research development and testing of Carin.
Q: Is it safe to use?
A: Yes, Carin is completely safe to use. We strive to meet the most stringent international standards. Carin is already CE-Marked and are near completion with the FDA approval process. It has been clinically trialed.
Q: Will it affect my menstruation?
A: Absolutely not. The Carin process is external and doesn't intervene with your cycle, your hormonal balance or anything like that.
Q: Will I need to change batteries?
A: No. Carin operates on internal batteries. We deliver Carin with a charger which you plug in  into an USB connection on your computer. Battery lasts for about 96 hours.
Q: Do I need to buy any extras or anything?
A: No. The Carin package comes with everything you need. Specifically: 1 Carin Measure wearable sensor, 1 Carin Protect underwear, 1 Carin charger, 1 Carin case, 1 USB charging cable, 1 exercise app and that's all you need. No extras, no add-ons. You can download the Carin Exercise app via Google Play and Apple store (for iOS 9 or higher).
Q: How do you wash the underwear?
A: Carin Protect can be washed normally in the washing machine on the delicate cycle.
Q: What colors does the underwear come in?
Black and lace.
Q: What sizes does it come in?
XS, S, M, L, XL.
Q: Where is Carin Protect made?
Carin is made in Europe.
Q: How big is the Carin sensor?
The size of a two euro coin.
Find This Campaign On