iCrowdNewswire - May 14, 2016
BOYS vs. GIRLS by Rob Alicea
Men will be BOYS.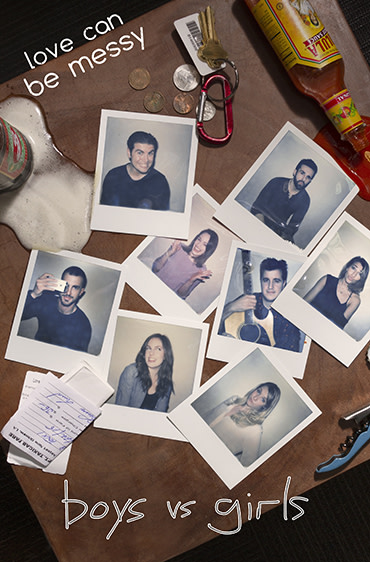 Why write your own TV show?
I love television and I love movies; hence why I became an actor. My career has been both extremely typical, and completely atypical. I spent most of my 20s working in restaurants waiting for my agent to call me for that next audition. After years of a lot of hard work and sacrifice, I finally started to make waves- bigger auditions finally came and jobs started to happen more frequently. "Finally," I said to myself, "I'm on my way to making it." Yet something was missing.
Wanting to learn more about how actual movies are made I became a production assistant for legends such as Martin Scorsese, Steven Soderbergh, and Michael Bay; I quickly learned that I didn't want to just be an actor. I didn't want to just go home after someone yelled, "That's a wrap!" And then on one fateful day I listened to Kevin Smith at the New York Comic Con tell an entire audience how their voices, not his voice, or anyone else's voice, might just save someone's life. I had stories to tell, and if they could help reach, or even save, someone, then by God I was going to tell them.
Selling your television concept and pilot without showing proof of concept can lead to a loss of a writer's original intention, choice over casting, etc. It's one thing to kill your darlings… it's another to give your darling away for a quick buck.
Lucky for me there's another way.

Lucky for me there's YOU.
So how did BOYS vs. GIRLS come about?
I love Sex and the City. And 2 Broke Girls. And, of course, GIRLS. And while all those shows have some great male characters… the male characters play more the role of supporting players. "But Rob, the show is about girls, so of course guys wouldn't be showcased as much!" I realized that. So then the next question came to mind: Why aren't there any shows about guys who aren't famous or Mensa geniuses? The average run of the mill guys who are just trying to figure out life… career, and, of course, love. I couldn't find one. So I made one.
The Premise:
Rob, Clint and Freddy are best friends who have spent their adult lives enjoying the best of what New York City's pool of women has to offer. After several dating mishaps, the guys decide as a group that maybe karma has caught up with them and it just might be time settle down. There's just one problem: they have NO idea how to be in relationships. Lucky for them Scott, Rob's new roommate has a plan: celibacy. If matters couldn't get worse (or more hilarous), the guys encounter four girlfriends with a very opposite agenda of their own: have some "fun" with the next four guys they meet.
Meet the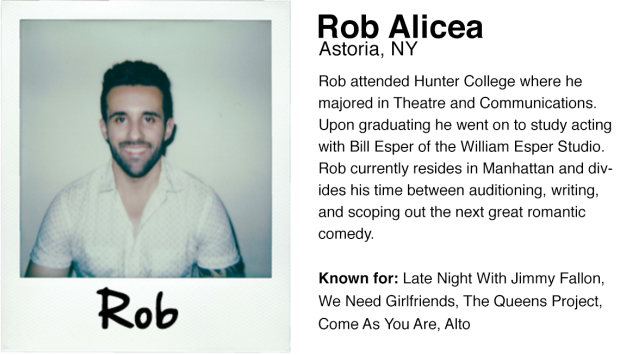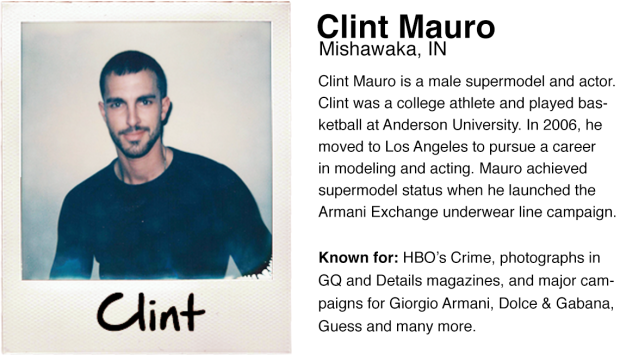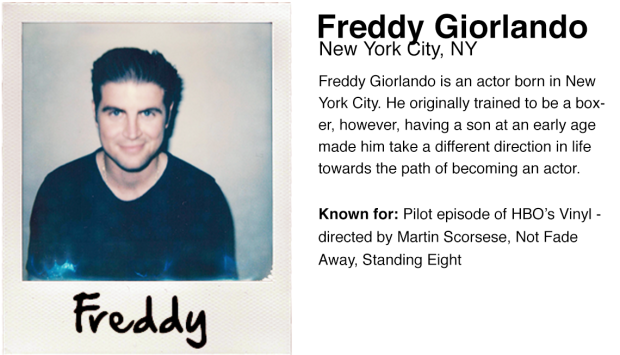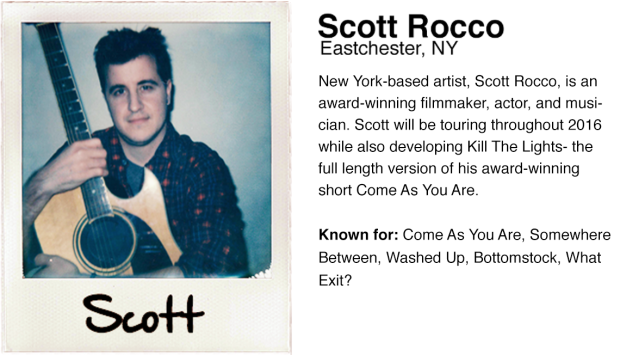 and the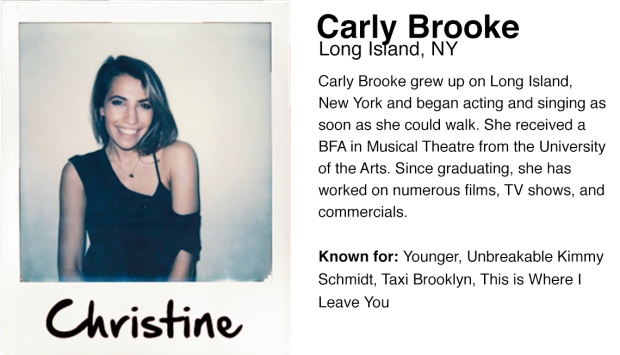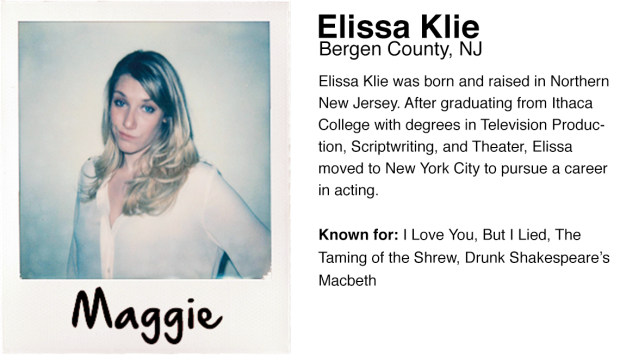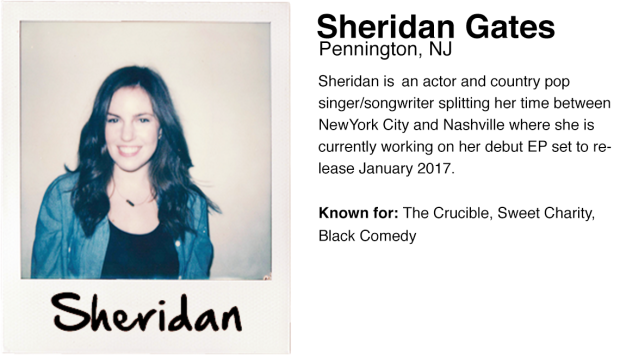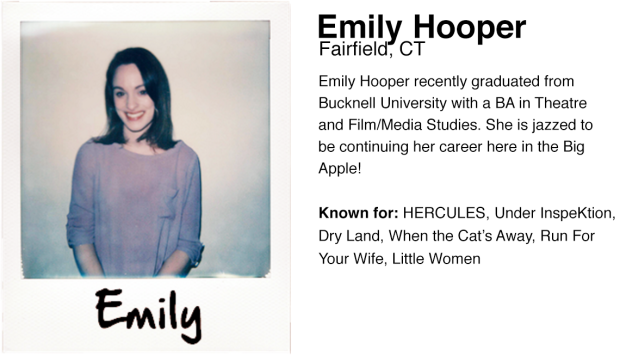 Super Supporting Cast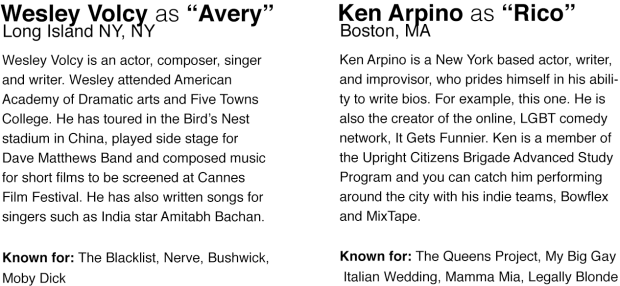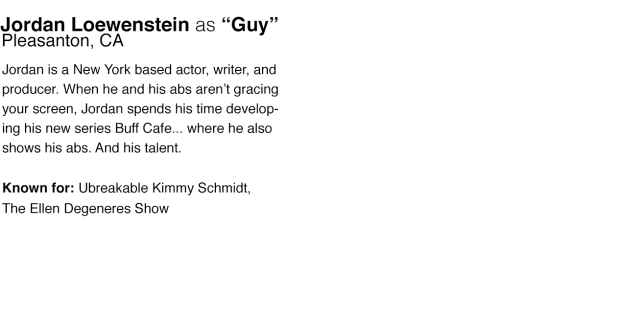 Why go to Indiegogo?
I wrote this show because I had something to say. Because I'm a filmmaker, I wanted to tell and share that story through motion pictures. By partnering up with you, the Indiegogo/indie tv/film-loving community, I'm able to produce a pilot that I can truly say has stayed the path from heart to page with zero compromises. In a lot of ways making your own TV pilot is riskier than an independent film – indie films have many opportunities to be showcased at various different festivals – with a TV pilot you're all in. We're more than willing to roll the dice on ourselves, and we hope you are, too.
As mentioned in our video, there are various compromises with selling directly to a network without first showing proof of concept. Here are some of the things that can be sacrificed…
final cut: 
Final cut privilege is a term in the film industry which usually means the right of a director to decide how a film is ultimately released for public viewing. If you do a project your way, you can control final cut and maintain your creative vision and direction. Beyond acting/writing/directing, my other love is partnering with my editor to ensure that what was in my head is what you inevitably see on the screen.
casting:
More often than not, in order to obtain financing or sponsors for a TV show, a producer/showrunner will be required to choose from a list of actors who have already been pre-approved by the network. Like many writers, I write with people in mind (hence why many of the characters are named after the actors who portray them). I got into this industry so I can work with people who I admire, respect, and who are thankfully my best friends. I've been fortunate enough to do that so far and I don't plan on stopping now!
budget cuts: 
Yes, it's true – every show or film has to make a cut here or there to the project's overall budget…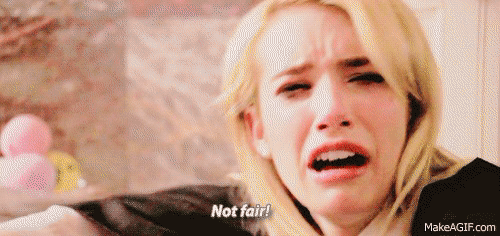 (we know how you feel, Emma)
There are, however, certain areas like locations, shots, and special effects, that with a little extra dough, can really improve the overall project and truly make the project better. BOYS vs. GIRLS is the first show of it's kind to truly so finely walk the line between drama and, at times, absolutely absurd comedy. This is a challenge for a network to imagine, even with a great script – that is why we need as much funding as possible to ensure we leave nothing on the proverbial table.
Speaking of cuts, let's cut to the chase, shall we?
Very rarely are pilots funded via a crowdfunding platform. To my knowledge, no such pilot has ever made its way to a network and to screen. BOYS vs. GIRLS will be the FIRST to do so. The way I see it, we always catch wind of when history is made, yet we don't often get to be a part of history (and the process of making it). Well my friends, we're going to make history here . . . so I just have one question for you.
 Who's Coming With Me?
Okay, I'm in! So what now? 
To contribute, select a perk on the right of the page and Indiegogo will guide you through the process.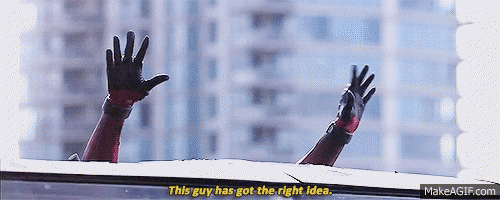 If you have any questions, hit us up at [email protected]
Other Ways You Can Help
Can't contribute? Don't sweat it. Still wanna help? Here's how:
Spread the word about our campaign via your social networks

Follow BOYS vs. GIRLS on Twitter and Instagram at @BOYSvsGIRLSTV and join the conversation on Facebook at facbook.com/boysvsgirlstv
Thank You!
– The entire BOYS vs. GIRLS Team
Find This Campaign On