iCrowdNewswire - May 10, 2016
Fish & Bicycle – Catskills bar, café & grocery.
Showcasing the beauty and bounty of the Catskills through delicious local food and drink!
First there was a dream. Next came a shared vision. What followed was careful planning and hard work, fueled by passion, optimism and creativity. The result?
Fish & Bicycle, a bar/café & small grocery slated for a late-summer opening in the charming hamlet of Narrowsburg, situated along the majestic Delaware River in upstate New York.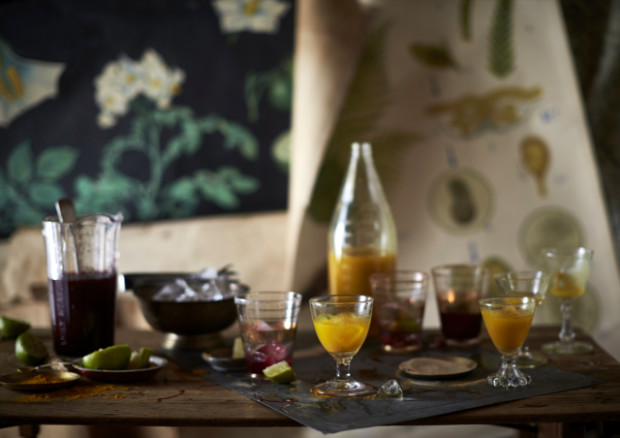 Our menu of cocktails and small plates will feature the bounty of our farms, fields and forests. Nettles, elderflower, wild mushrooms, field garlic, black walnut and sweetfern are just a few of the native flavors you will discover. Fish & Bicycle's fresh, herbaceous Catskills cuisine places an emphasis on integrity and pleasure. Our goal is to provide you with options, expand your palate and entice you with deliciousness.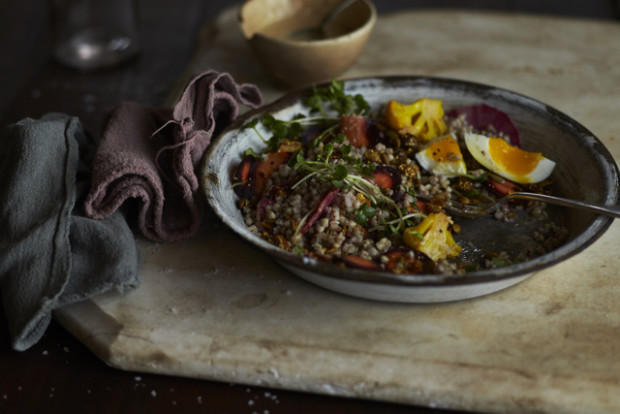 We can't wait to throw open the doors to our 1920s industrial building and welcome our extended community into a beautiful, comfortable and sustainably designed gathering place. You'll be able to enjoy craft cocktails, beer, cider and coffee, and have a casual bite or a feast! We'll also host workshops led by local artisans and experts on topics including permaculture, foraging, beekeeping and preserving.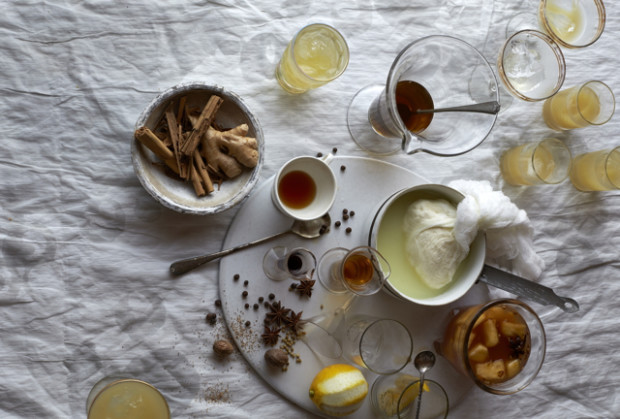 But first, we need your help to complete our funding! We're about to go into construction on a totally raw space. In addition to the entire infrastructure, we are building out a full kitchen and our ideal horseshoe bar. It's a major undertaking, but we have solid plans, the right permits and the stamina to see it through. We know we can do it with a little help from our friends.
The Founders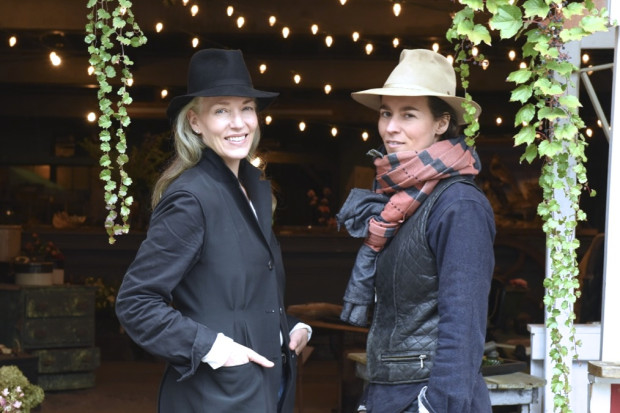 We are Laura Silverman (left) and Juliette Hermant (right), transplants from New York City and Paris, respectively, who have put down roots in the Catskills. We are dedicated to helping revitalize our local economy by creating a business rooted in the bounty of our region, and we're excited to celebrate the stunning natural beauty with visitors and residents alike. (Read more about Juliette
here
; read more about Laura
here
and
here
.)
Your Contributions
Your contributions to our campaign will go directly to this endeavor, joining our life savings, sweat equity, secured bank loans and regional grants to fund the construction and 2016 launch of Fish & Bicycle. We plan to repay your generosity not only through the perks we offer—A cocktail named for you! Dinner for two! A foraging walk!—but by developing an inspiring and enriching destination to enhance our community and where you will be welcome for years to come.
Be an Angel
There is also an opportunity to contribute whatever amount you would like without taking any perk. The sky's the limit! Think of yourself as an angel investor with no strings attached, the kind of generous soul who sees a project worthy of support and has the wherewithal to make a difference. We will think of you whenever we raise a glass and remain grateful until the end of time.
Words cannot express our gratitude to each and every one who helps make our vision a reality. We believe in Fish & Bicycle's potential to make a significant impact on the quality of life and economic wellbeing in our area and we deeply appreciate your vote of confidence. 
Spread the Word
We ask you to please share our campaign with your extended communities, both online and off. Use the tools on this site to promote our campaign on social media, talk it up to your friends and acquaintances or simply email a link to any kindred spirit who might be willing and able to support Fish & Bicycle, including:
Nature lovers & fans of the Catskills
Food & cocktail enthusiasts
Foragers, naturalists & botanists
Good-hearted samaritans & philanthropists
Hedge-funders, trust-funders & international royalty
Food photos by Steven Randazzo & Bette Blau (@whatbettefound). 
Video by George Billard.
Find This Campaign On