iCrowdNewswire - May 9, 2016
The Glowpear Mini Self Watering Planter
Grow effortless, fresh produce in style. The Mini makes every small space green.
MEET THE GLOWPEAR MINI
The easiest way to grow fresh produce at home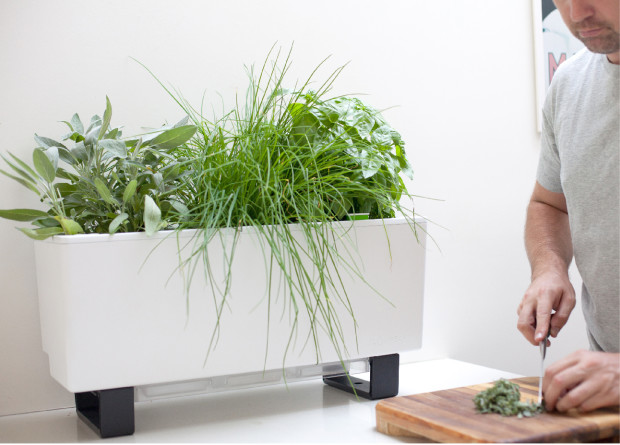 Ok, so you want to grow fresh food at home but don't have room for a traditional garden.  More importantly, between selfies and re-runs of Breaking Bad, you don't really have time for another dependent in your life, so it has to look after itself. Oh, and it needs to sit beautifully amongst your other cool stuff too right?
Introducing the Glowpear Mini – the easiest way to grow plants in the urban jungle.
With Mini you can grow your own produce effortlessly in a self-watering planter specifically designed to make gardening in small spaces simple and rewarding.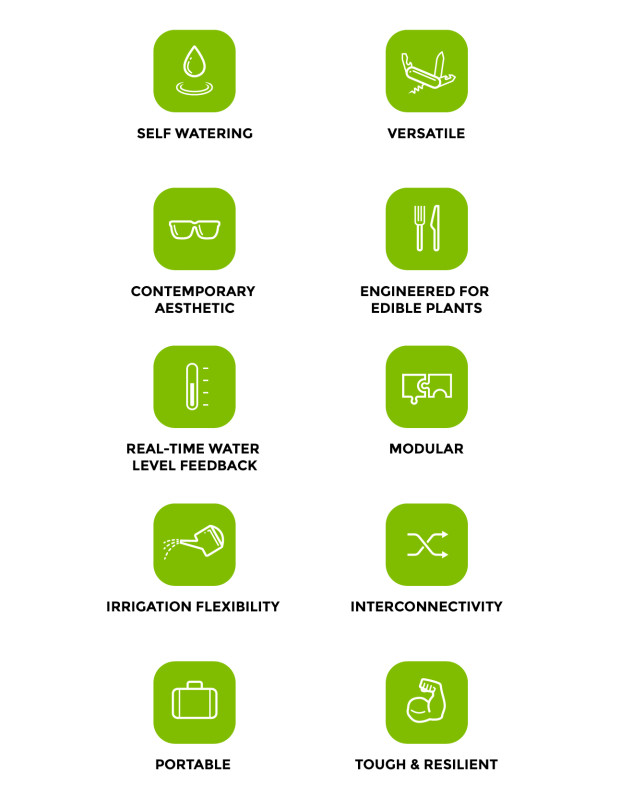 EFFORTLESS SELF WATERING
The Mini utilises Glowpear's validated, set and forget, self-watering technology to ensure your plants are fed how they want, when they want. Demand based technology means you'll never have to worry about over or under watering again. The Glowpear Mini has been engineered to ensure your plants thrive, regardless of your busy lifestyle.
VERSATILE
Why lock yourself in to a single planter when you can have three? Run it up a wall, hang it over a balustrade, sit it on a ledge, or you can even change up the aesthetic by building it into a design of your own. The only limitation is your imagination.
The Mini comes in three discrete iterations – Bench, Wall or Rail – so you can select the solution that suits your lifestyle. If your urban environment changes, or you're just prone to changing your mind, you can simply purchase the accessory required to transform your planter from one model to another.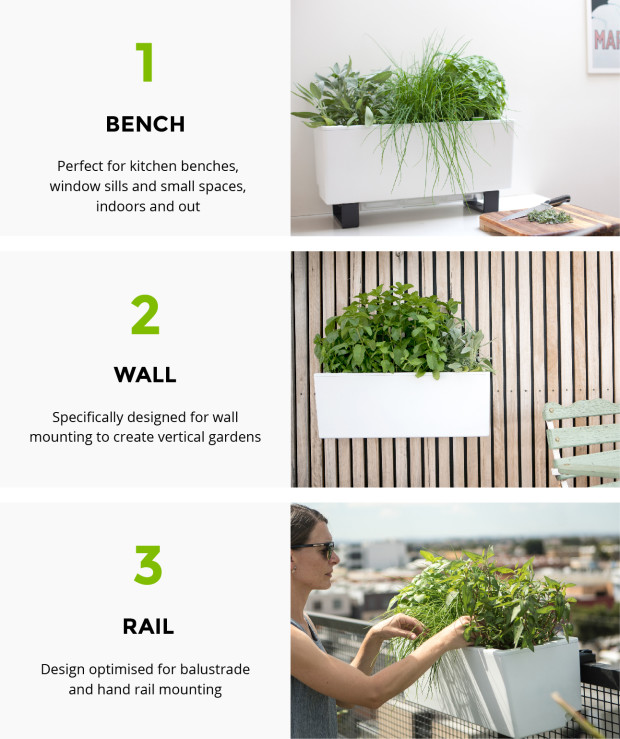 ENGINEERED FOR EDIBLE PLANTS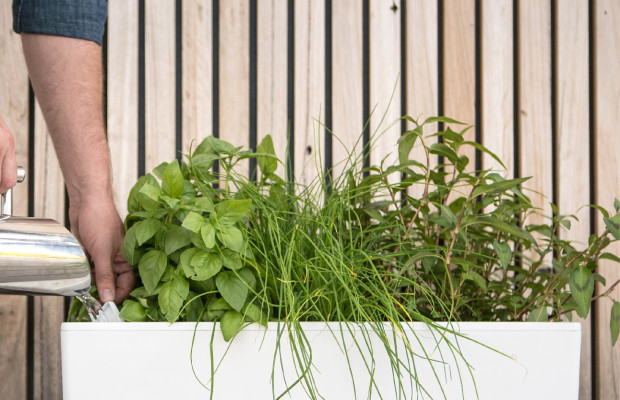 The Glowpear Mini has been specifically designed with edible plants in mind, setting it apart from traditional vertical growing solutions. The Mini has been engineered with sufficient planting depth to ensure great results with a range of herbs, vegetables, flowers and ornamental plants. Add to this Glowpear's self-watering technology, food safe/BPA free construction, and a super compact footprint, and you can see why the Mini is the perfect solution to provide 'pick as you go', nutritious organic produce in your home all year round.
A NEW WAY TO GO VERTICAL
Vertical gardens are super popular right now with good reason. The ability to soften an aesthetic by adding greenery to a stark wall helps transform our urban landscapes, however, until now, there hasn't been a solution focused specifically on fresh produce.
The Glowpear Mini Wall has been carefully designed to optimise growing conditions for edible plants. With a generous soil volume, fool-proof self watering technology, a range of irrigation options to suit your lifestyle, and an intuitive wall bracket mounting system, you'll have a thriving low maintenance wall garden up and running in no time.
Best of all, you can add as many units as your space will allow, in whatever layout takes your fancy.
VERTICAL CONFIGURATION
The Mini Wall has been designed to climb. Run your Mini up a wall and any overflow from higher units will be captured seamlessly by the planter below. If you're running your vertical stack all the way down to the ground, why not finish off with a Mini Bench at the bottom to collect any overflow in its in-built drip tray?
HORIZONTAL CONFIGURATION
If you're more excited by a horizontal configuration, Mini Wall planters can be easily mounted side by side, with each planter designed to be effortlessly linked to the next to create a shared water reservoir.
GRID CONFIGURATION
Why not save yourself a decision and get the best of both worlds with a grid configuration instead?

THERE IS MORE TO THE MINI


ICONIC CONTEMPORARY AESTHETIC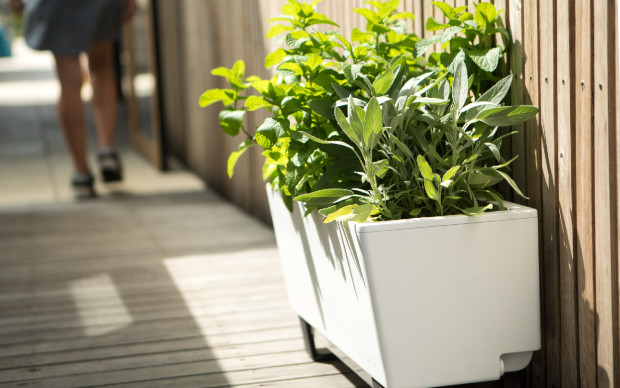 One glance at the Mini and it's evident that this planter was designed to be seen. Its contemporary design aesthetic, clean lines, and build quality set it well apart from its competitors in a market still dominated by tired pots and planters that were designed in a world that pre-dates the modern apartment.
REAL-TIME WATER LEVEL FEEDBACK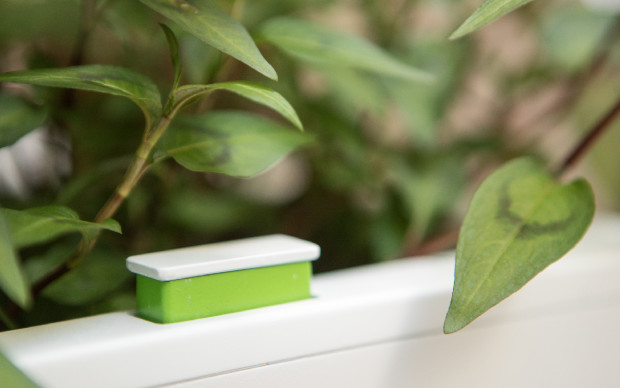 Each unit features its own integrated water level indicator providing a simple visual feedback mechanism to ensure you'll never forget to fill the reservoir. The level indicator has been engineered to rise and fall in tandem with the volume of water in the reservoir, so when the reservoir is full the water level indicator will sit upright revealing the green walls of the indicator. Conversely, when you see the indicator lowering to become flush with the top surface, the water reservoir is beginning to empty so it's time to add water.
MODULARITY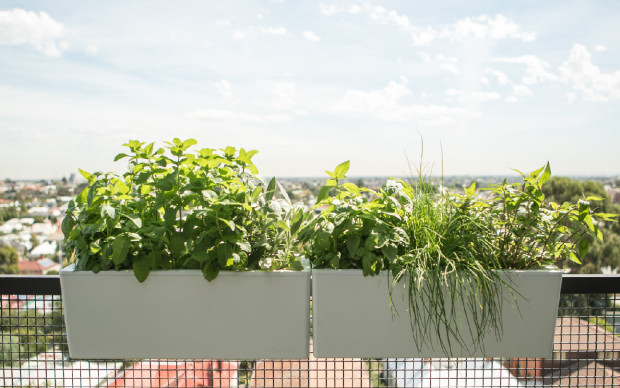 Whatever your urban space, the Glowpear Mini can be tailored to bring it to life. Its unique modular design allows each planter to either stand alone or be interconnected with additional modules vertically or horizontally to suit the individual requirements of your space and budget. The Glowpear Mini grows with you.
IRRIGATION FLEXIBILITY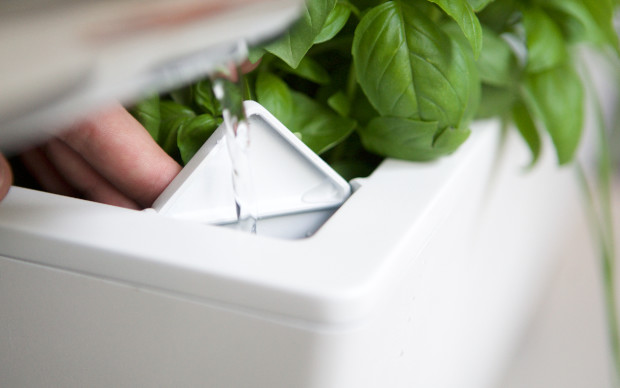 The Glowpear Mini is designed with the flexibility to compliment your lifestyle. Accordingly, there are four options for watering your Mini.
Via rainwater if exposed to the elements.
Manually water the soil in the growing chamber using a garden hose, drip system or watering can.
Manually fill the water reservoir via the fill point.
Clip on a hose and irrigate directly into the reservoir.
Whichever option you choose, Glowpear's innovative self-watering technology ensures excess water is collected and released over time so your plants receive constant attention and nourishment.
INTERCONNECTIVITY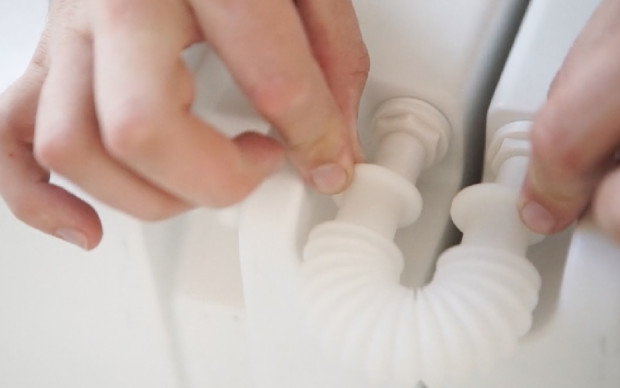 Every Mini comes with the ability to be interconnected with additional Mini planters, allowing each water reservoir to become a shared resource.
COMPACT AND PORTABLE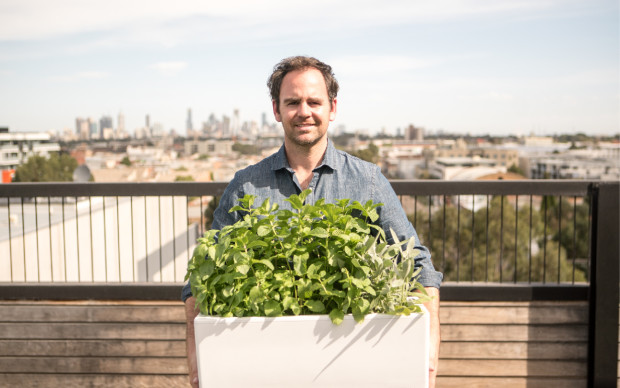 Conveniently compact, lightweight and adaptable, the Mini is nimble enough to keep pace with the speed of urban life. No need to commit or settle down here, the Mini is always up for a change of scenery.
STYLISH, TOUGH, AND RESILIENT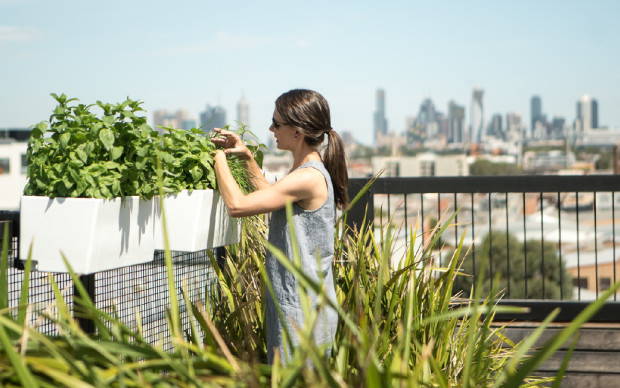 The Glowpear Mini is built tough to withstand the rigours of the urban environment. UV stabilized to repel the harshest sun, lightweight for easy installation, double walled to insulate against hot & cold weather and durable polymer construction to last the distance.

THE MINI IN MORE DETAIL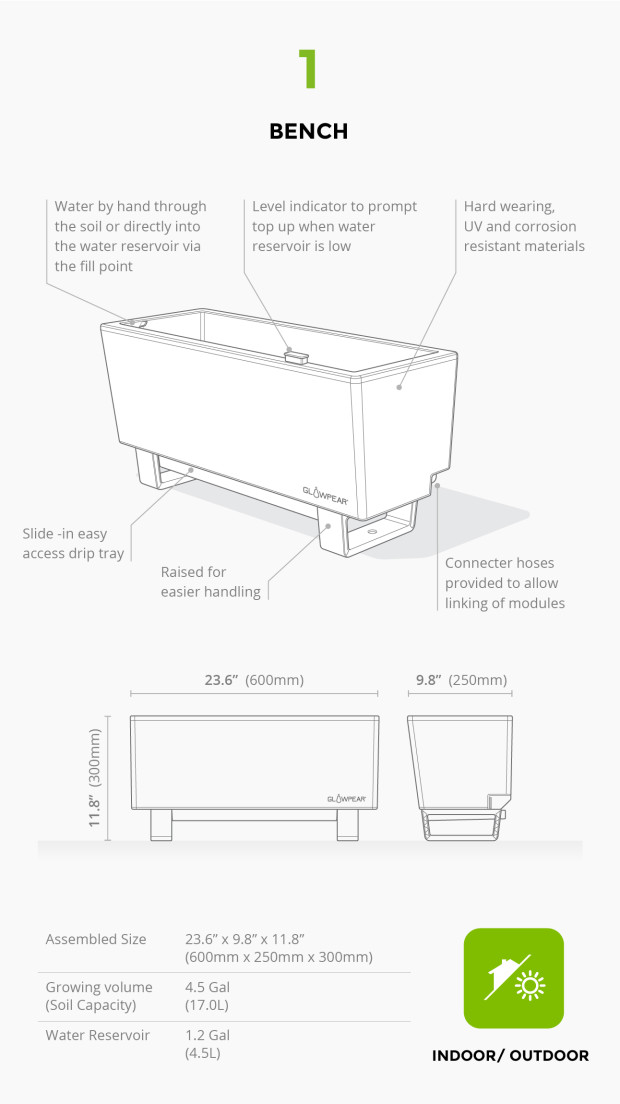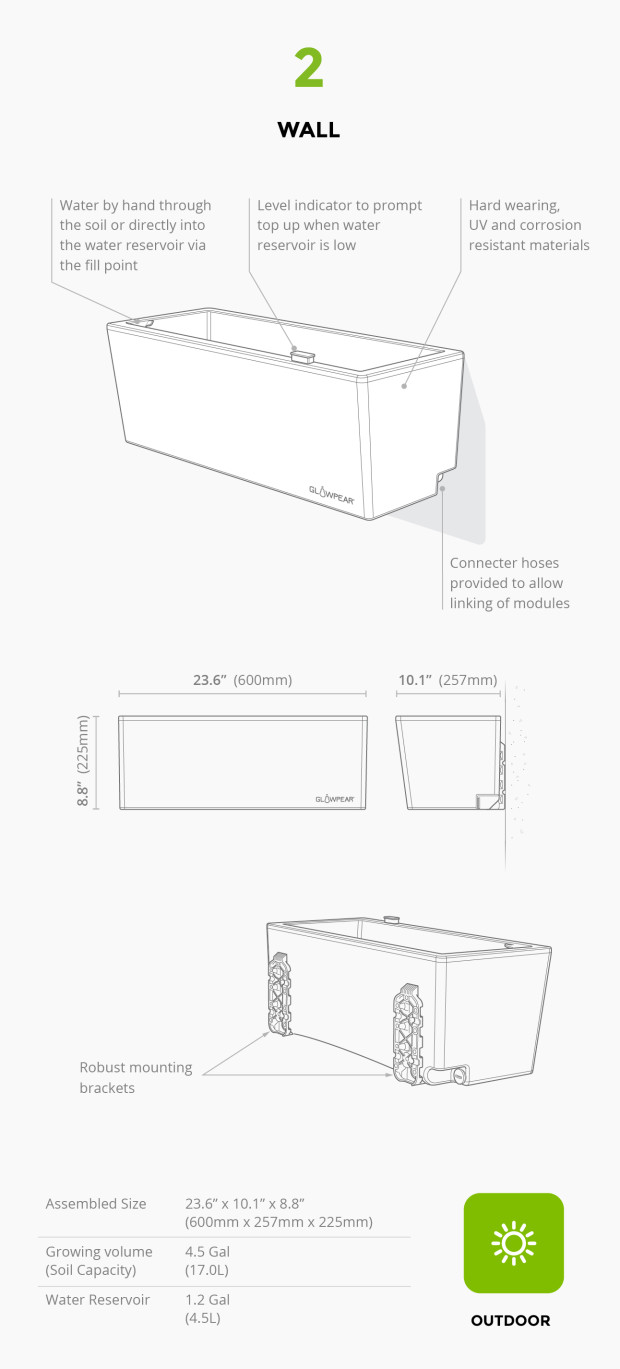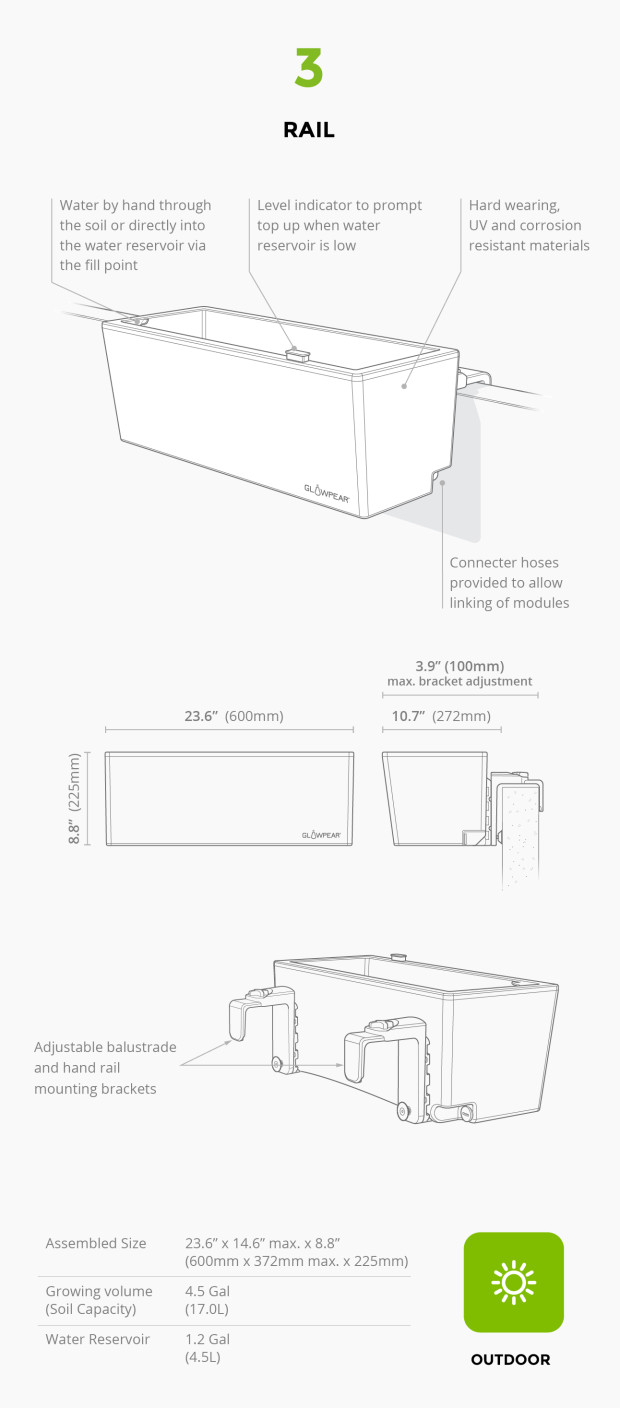 SO WHO IS GLOWPEAR?
We're a team of designers with a passion for beautiful design, healthy living and innovative solutions. Rather selfishly, our first product, the Glowpear Urban Garden, was pretty much designed to address our own inability to successfully grow fresh produce in small spaces whilst still getting on with life.
Remarkably, it seems that we weren't the only ones looking for this solution. I guess our mothers' were wrong – we're not that special!
We've learnt from our success with the Glowpear Urban Garden that a well-designed, set & forget, self watering planter is a great way to encourage people to bring the garden into the kitchen, but we've also heard your requests for something even smaller, something even more compact, something vertical.
Enter the new Mini range. Vertical gardening never tasted so good!
Mini has been fully designed, prototyped, and tested, and is currently being tooled by our manufacturer. We've done the hard yards to get Mini ready for market but we need your support to take the message to the world so we can collectively begin to restore our connection with the food we eat.
THE TEAM

If Lloyd hasn't grown it there's a fair chance it doesn't exist.
The ultimate urban farmer, Lloyd is the muse behind Glowpear's products.
As an engineer with 15 years experience in the product design game Lloyd powers our new product development lab.
Like any good farmer he can grow a beard in a weekend.

Glowpear's answer to Kim Kardashian, Simon is our master of spin.
Unlike Kimmy, a decade of product design and years of sustainability research mean Simon actually knows what he's talking about.
If it tweets, snaps, likes or loves Simon knows how to charm it.
Challenge him on sustainability at your peril.

Don't let Joel's good looks fool you, he is the brains behind Glowpear.
His experience jousting in our nation's boardrooms combines seamlessly with his attention to detail.
When he's not pulling our more creative team members into line, you'll find Joel trying to stir a sugar into his espresso.
Definitely the sharpest tool in our garden shed.

After 25 years in design you'd be hard pressed to find a product that Nathan hasn't re-imagined.
As the architect and custodian of Glowpear's visual identity Nathan brings a depth of experience money can't buy.
When he's not accepting international design awards Nathan's at his local beach catching waves.
His early football career suggests the man can handle himself
.
WHEN CAN I GET MY HANDS ON ONE?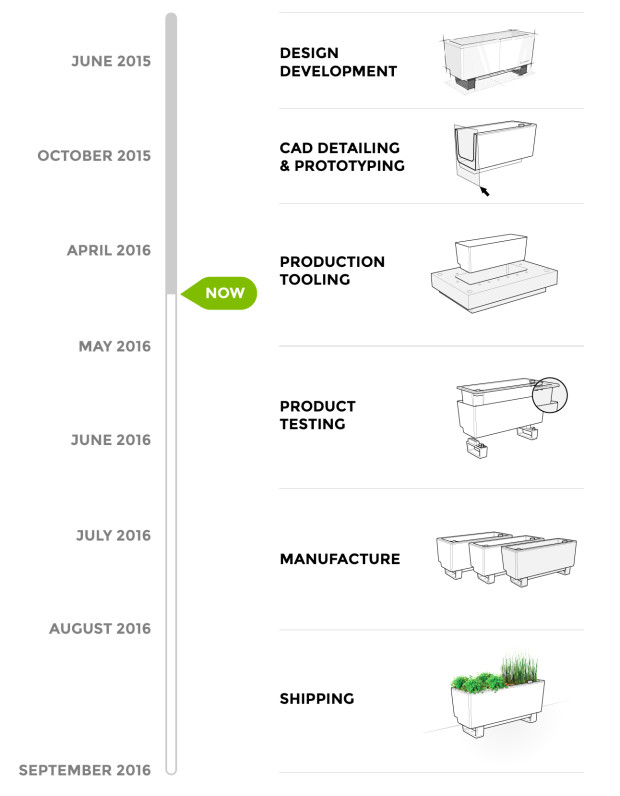 REWARDS/PERKS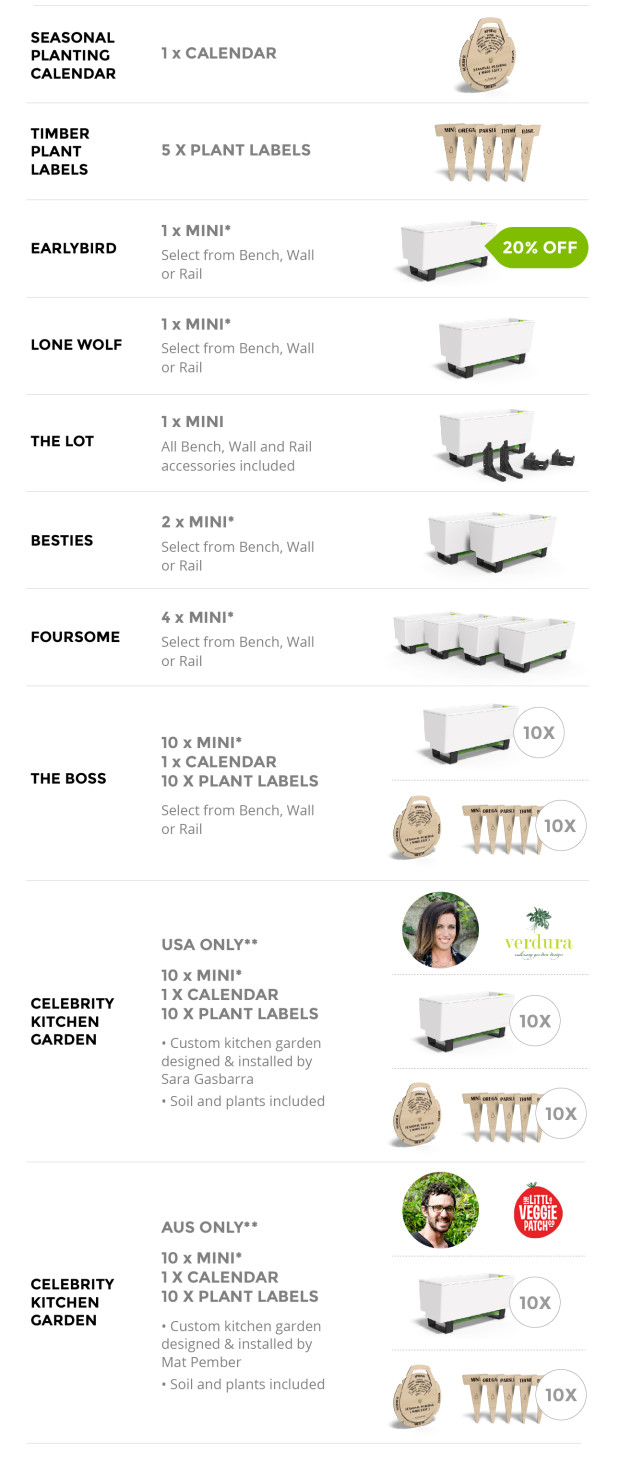 * Note: We will contact you after the campaign (end of May) to determine the model(s) you want and confirm your delivery address.
** Note: Celebrity Kitchen Garden Perk for;
– USA Mainland Major Cities only.
– Australian Capital Cities only. 

WHAT PEOPLE ARE SAYING

"These modular, self-watering planters with a sleek, contemporary design to boot, are perfect for the unusual spaces I encounter while setting up gardens in an urban landscape."

"I'm always confident when specifying Glowpear planters for my clients. So now it's exciting to see them bring a real game changer to the market. This will provide an even wider opportunity to grow food in what is becoming increasingly smaller and smaller spaces."
RISKS & CHALLENGES 
As a group we're in the fortunate position of having years of experience designing and manufacturing injection moulded products. Even better, we've been here before with a self-watering planter, having successfully developed and launched Mini's big brother, the Glowpear Urban Garden.
We have the same design and development team and we're working with the same manufacturer who produces the Urban Garden. We know our wicking technology, general construction and water level indicator system work well, so our focus has been on prototyping and testing the new elements such as the wall bracket and balustrade bracket. Our tests have proved very successful, giving us confidence to go to production with our design.
That said, we've also done this enough to understand the risks that can occur in the production process. As with any physical item, flaws not picked up in the rigorous testing phase are possible. That's why Glowpear offers a 12 month warranty on all parts and production.
We'll keep you informed as we progress through our tooling and pre-production phase.
OTHER WAYS YOU CAN HELP 
We may talk a big game but we know that we're only as good as our supporters. We need all the help we can get to spread the word. If you're excited by our campaign we'd love you to tell your friends and family about the Glowpear Mini and get them excited about growing their own fresh produce.
Follow us on Facebook, Instagram and Twitter for further information on our products and urban gardening tips from our team.
THANKS FOR GETTING ON BOARD
Thanks for your support. We're passionate about helping people successfully grow fresh produce at home despite the constraints of their urban space and time-poor lifestyles.
We'd love you to join us!
Team Glowpear
RETAILERS/DEALERS
Interested in selling the Glowpear Mini? Just click below to email us with your details.

PRESS

Which model of the Glowpear Mini model suits me?
There are 3 different Glowpear Mini's – the Bench, Wall and Rail.
While each model contains the same user friendly features and self-watering technology, they utilise different mounting accessories specific to their purpose, so it's important to select the model that best suits your individual requirements.
Bench – Perfect for kitchen benches, window sills, classrooms, cafes and pretty much any small space, indoors and out. It comes with free-standing legs and a drip tray to protect your indoor surfaces.
Wall – Specifically designed for wall mounting to create vertical gardens. It comes with easy mounting wall brackets.
Rail – Optimised for balustrade and handrail mounting. It comes with the standard wall brackets along with rail mount adaptor brackets suitable for mounting on a rail or balustrade up to 3.9″ (100mm) wide.
How do I water my Glowpear Mini?
The Mini has been designed with the flexibility to compliment your lifestyle. Accordingly, there are four options for watering your Mini.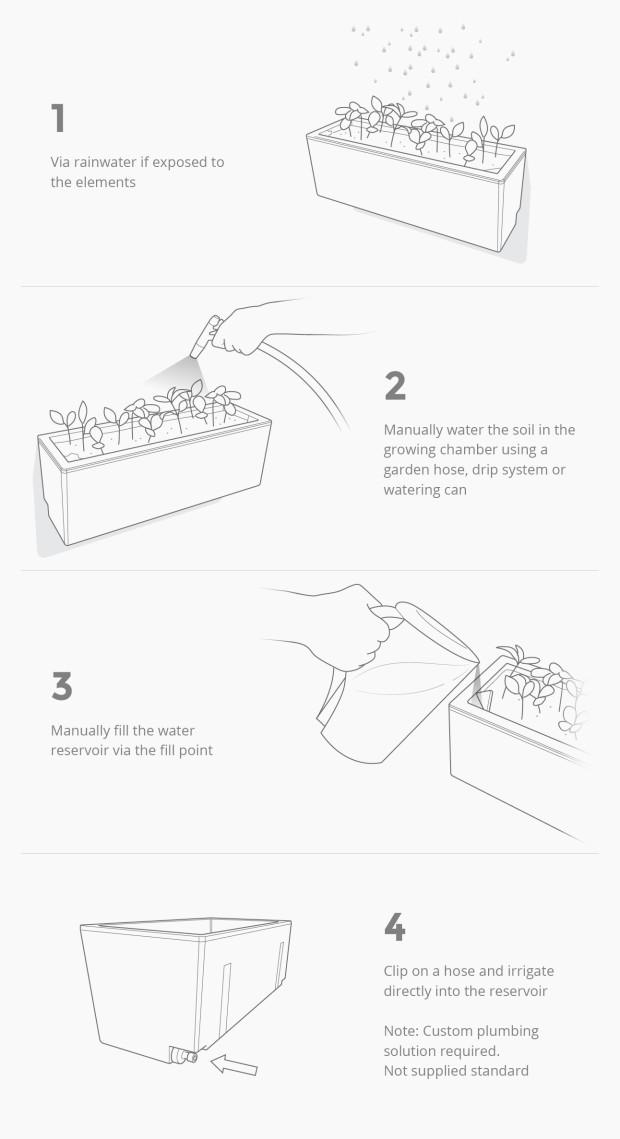 Whichever option you choose, Glowpear's innovative self-watering technology ensures excess water is collected in the reservoir and released over time so your plants receive constant attention and nourishment.
Can I use my Mini indoors?
Yes, the Mini Bench has been specifically designed to be used both indoors and outdoors. The Mini Bench features a unique slide action drip tray to ensure your indoor surfaces are protected from overflow.
The Mini Wall and Rail are primarily designed for outdoor use and therefore don't have an in-built drip tray. They should only be used indoors if they are fitted with a custom drip tray underneath (similar to many traditional vertical gardens) or a custom drainage system to remove any overflow from the reservoir.
Does the Mini come in other colours?
The Mini is currently only offered in white (along with black legs for the Bench version). 
Whilst we don't currently have any definitive timeline for the release of additional colours, we would like to offer this at some point. Should the current campaign prove successful it is likely to accelerate the launch of alternate colour options.
Do you ship everywhere in the world?
Yes! The Mini is available for delivery anywhere in the world.
Even better, FREE SHIPPING is provided for delivery addresses in the US, UK, Hong Kong and Australia.
What size is the Mini?
The Mini comes in 3 models – Bench, Wall and Rail.
All 3 models share the same sized growing chamber, but the assembled size of each unit varies because of the different mounting accessories required for each version.
Bench – 23.6″ x 9.8″ x 11.8″ (600mm x 250mm x 300mm)
Wall – 23.6″ x 10.1″ x 8.8″ (600mm x 257mm x 225mm)
Rail – 23.6″ x 14.6″ max. x 8.8″ (600mm x 372mm max. x 225mm)
Growing volume (all models) – 4.5 Gal (17.0L)
Water reservoir (all models) – 1.2 Gal (4.5L)
Check out our data sheets in the 'MINI IN MORE DETAIL' section above for more detailed product specifications.
How do I connect multiple Mini's together?
The Mini has been specifically engineered to enable linking of planters allowing the reservoir of multiple planters to become a shared resource.
Your Mini comes standard with a connector hose allowing it to be linked to an additional planter.
When linking planters it is important to consider that a level surface is required in order to achieve even distribution of water between reservoirs. Furthermore, when watering linked Mini's, for best results it is advised that water is applied to (at least) every 3rd planter (whether via the fill point or directly into the reservoir via the connection point).
Is my Glowpear Mini constructed from recycled materials?
The Mini is made from food safe, BPA free, premium quality HDPE which is fully recyclable.
Whilst our HDPE is fully recyclable it is not made from recycled material. The decision to use non-recycled HDPE was made in order to achieve food safe and BPA free status. Unfortunately, recycled HDPE grades are not food safe and BPA free, nor do they provide other material properties required to make your Mini suitable to adequately withstand the rigours of your urban environment.
How do I clean my Glowpear Mini?
Your Mini is made of HDPE plastic resin that has been UV protected so that it survives outdoor environments.
You can clean the plastic surfaces of your Mini by hand with soap and warm water. For certain hard to lift stains additional cleaning power in the form of a 1/3 bleach and 2/3 water solution may be required. This solution should not affect product colour.
During times of cooler weather or when used indoors, the planter may use less water for long periods of time. In such circumstances you may like to flush the water reservoir to prevent the encapsulated water from becoming stagnant. Once every 3-6 months should be sufficient.
In order to flush the reservoir, simply remove the screw plug from each end of the planter (outside) and allow the contents of the reservoir to drain. Once draining is complete, use a hose at one end to flush out the reservoir for a minute or two, allowing the water to run freely from the opposite end. Once the reservoir has again been allowed to drain, re-apply the screw plugs (ensuring they are fitted tightly), and the planter is ready to be re-filled as per your normal watering method.
Can you give me planting advice?
Of course. We're committed to ensuring your urban gardening experience is a positive one, so we offer a number of free resources to assist you in your urban gardening exploits.
Firstly, if you're looking for some creative inspiration for your garden why not check out our Cocktail List? Glowpear Cocktails are the most creative and inspirational way to plan your next crop of edibles. Each of the seasonal 'cocktail' recipes have been constructed based on the theory of 'companion planting' and are cleverly designed to look stunning, maximise productive space, and grow perfect vegetables, herbs and edible flowers for use in your kitchen;
Secondly, our resident gardening expert, Lloyd the Farmer, provides a regularblog that covers everything you need to know about urban gardening; and
Finally, you can sign up to receive Glowpear Journal, our regular newsletter that provides seasonal planting advice, along with updates relating to new product releases, special offers, and news.
Alternatively, you could purchase our cool Seasonal Planting Calendar for simple, year round planting advice.
How often should I change over the soil in my Mini?
If you start with a good quality, premium organic potting mix, then generally speaking, you should be able to get several growing seasons out of it.
When growing intensive food crops in the Mini, such as Leafy Greens, Chilli peppers, Strawberries and other fruiting plants, it's a good idea to refresh the soil from year to year.  Late winter is the perfect time to do this, so that the soil is ready for vibrant spring planting.
For further tips on soil care and boosting growth check out www.glowpear.com

GALLERY

LOW COST REWARDS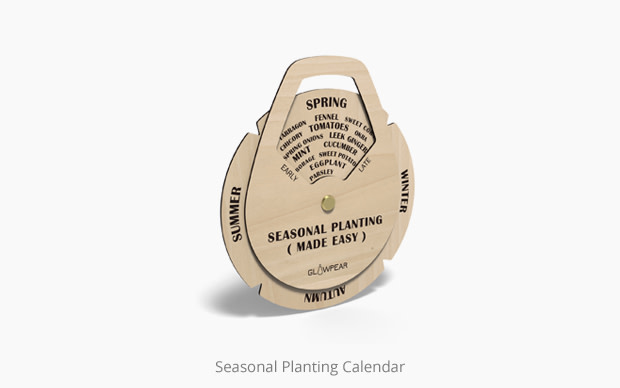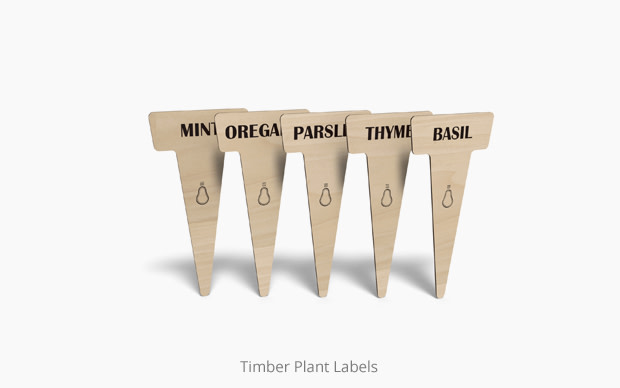 LIFESTYLE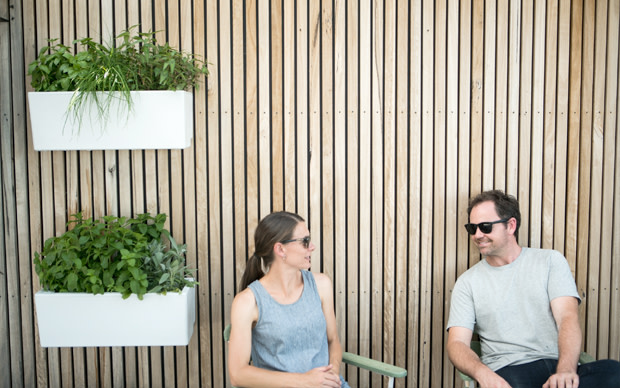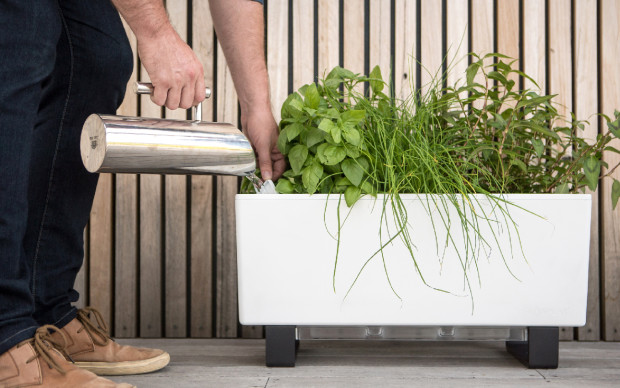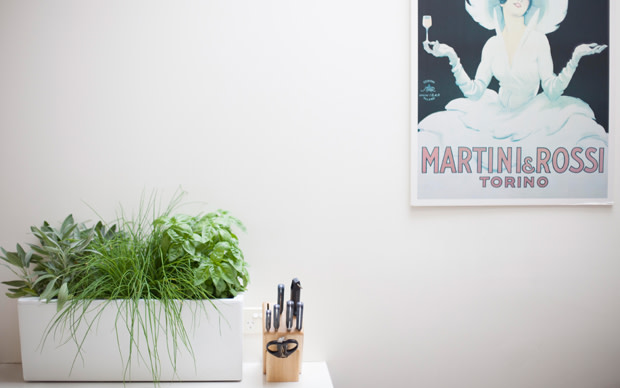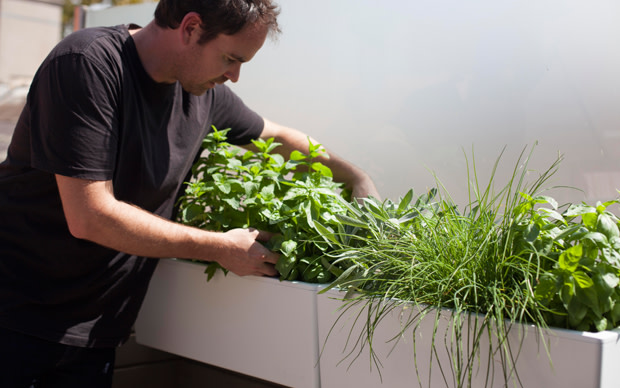 DETAIL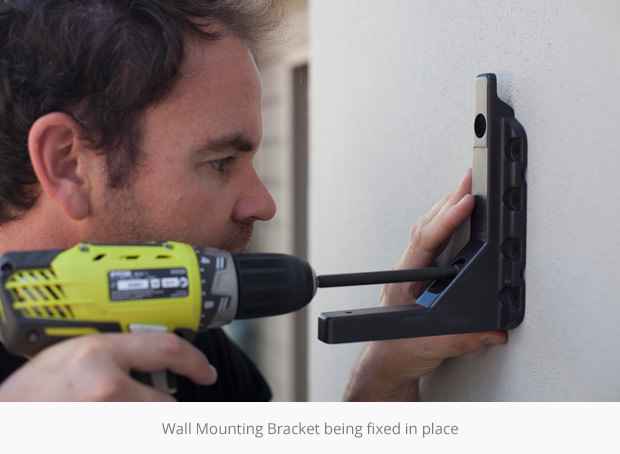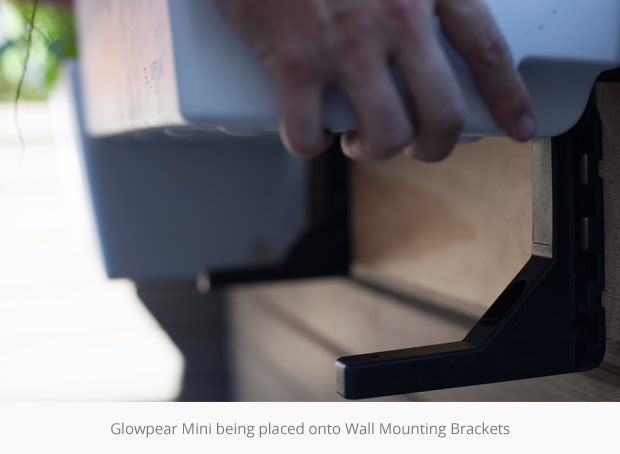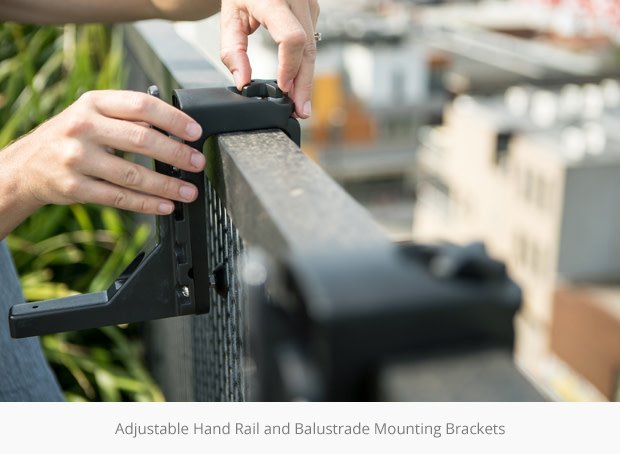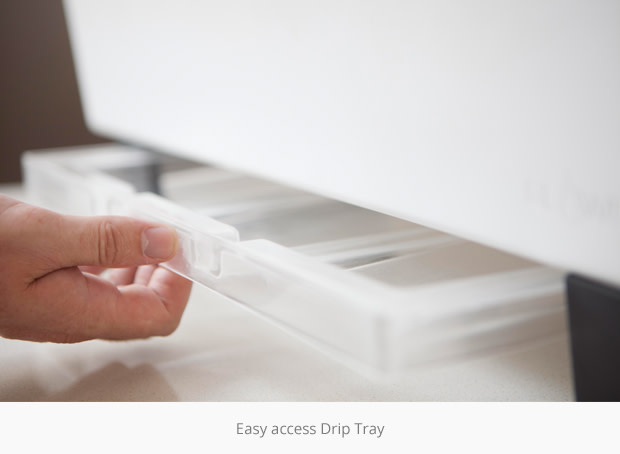 Find This Campaign On