iCrowdNewswire - May 9, 2016
Emerald Air: Complete Solution for air pollution
Get rid of viruses, allergens and other invisible airborne threats.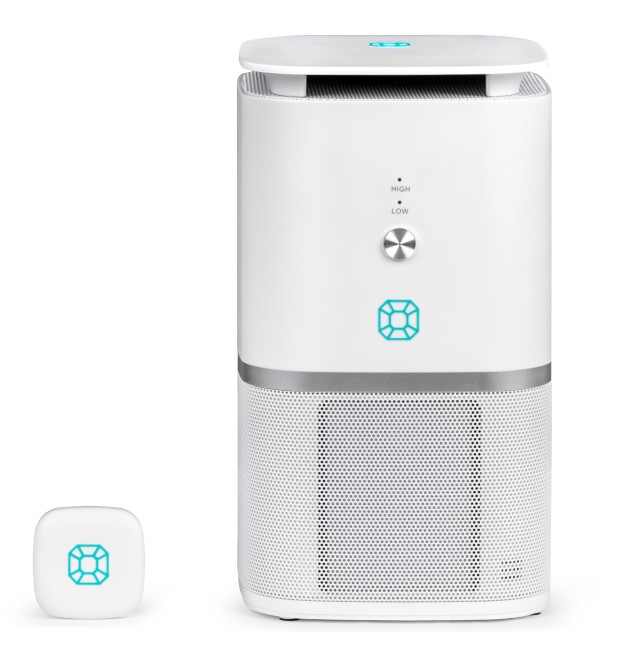 Meet Emerald Air
    Complete system, that monitors and cleans the air     around you to protect your family from sickness.
 It not only detects all the harmful substances released from finishing materials, human breathing and air conditioning system but also filters odors, smoke, particulate matters, VOC, and allergens. What is more important  thanks to UV LED disinfection technology it kills bacteria and viruses for the air you breathe.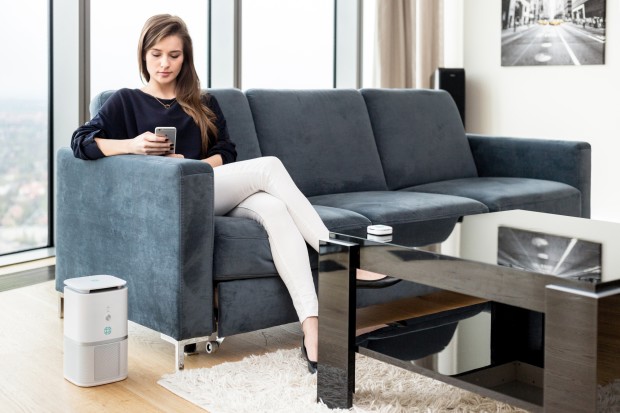 As seen on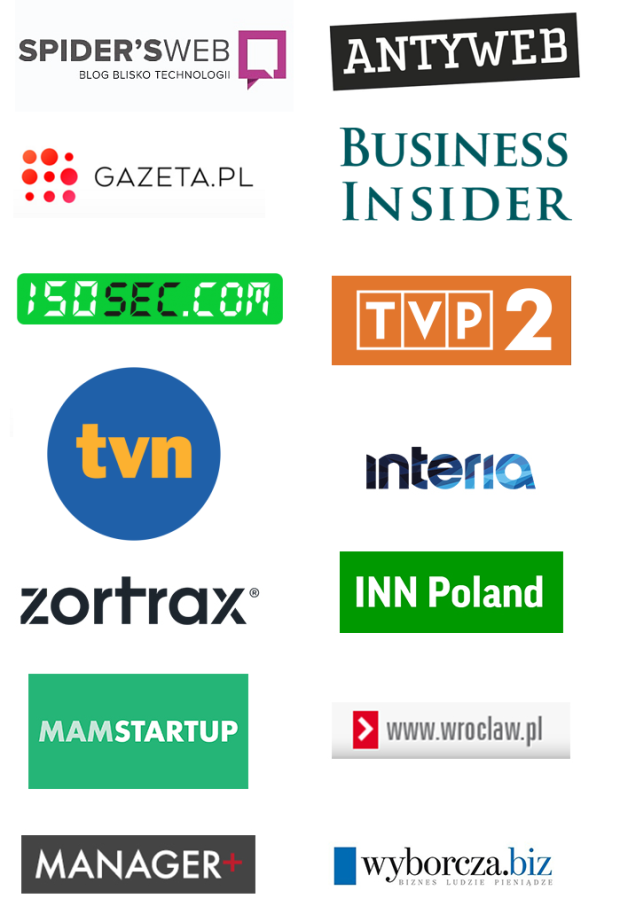 Emerald
 Small, but powerful.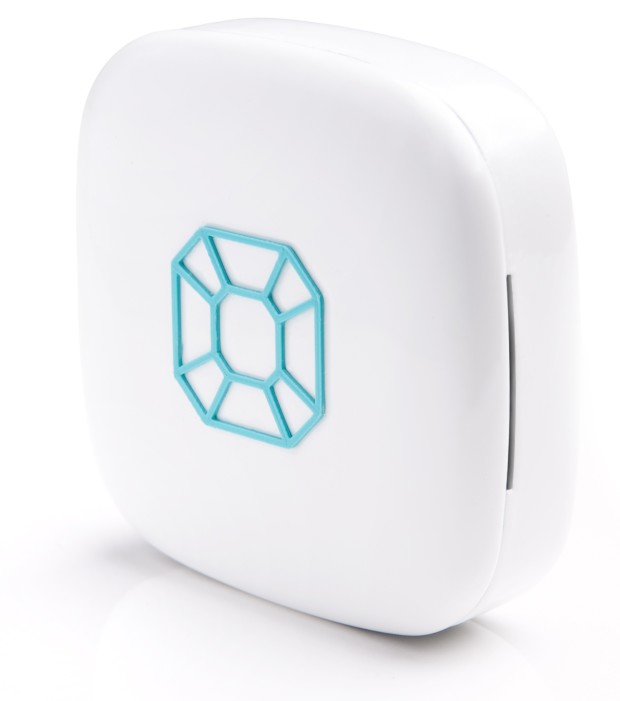 Emerald measures the most important air parameters,
which affects your health and life comfort.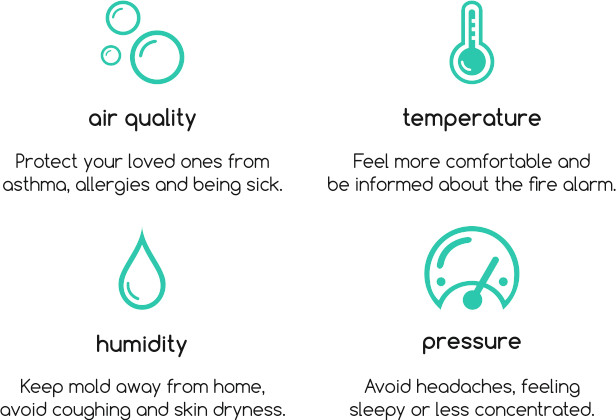 and it also has 4 more important features: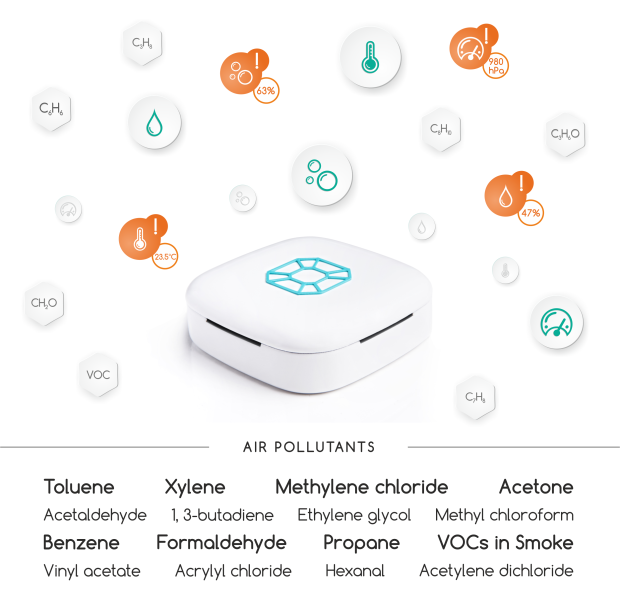 Mobile app
Emerald is connected to an mobile app, that provides all the data in the real-time.
      It will alarm you when some of the parameters is exceeded to be sure, 
that the air your family breath is always clean.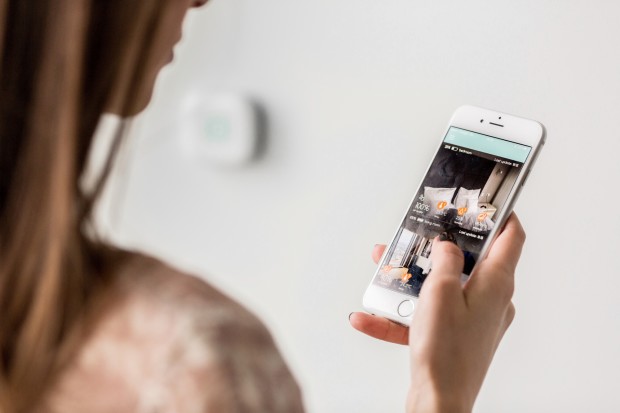 Moreover, it will tell why you slept poorly or how to be more productive in the office.
 The Emerald Air App will show you changes of the parameters from the last 24 h to make a deeper analysis and provides you tips on how to improve your air quality.
  Simple, right?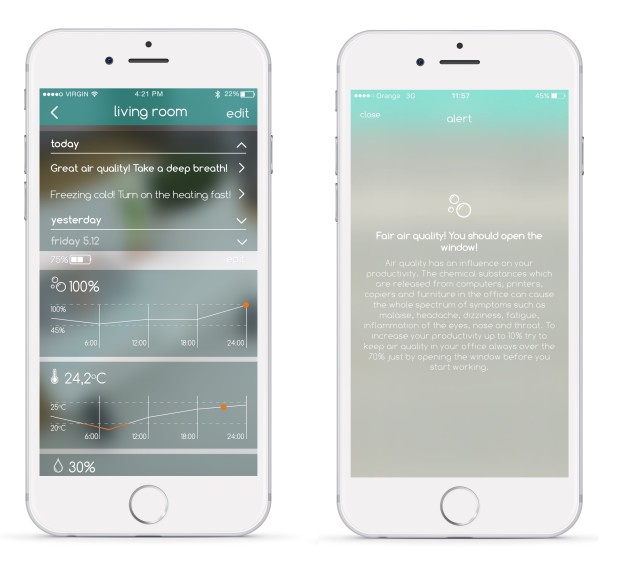 Click here to test the app for free:
Android app will be available in July.
    Quick check    
You don't need to have your mobile always with you. You can make a quick check   of the air quality just by touching the device, to be sure that your home is clean.
If you see a green light it's ok but a red light is an alert that something is not right.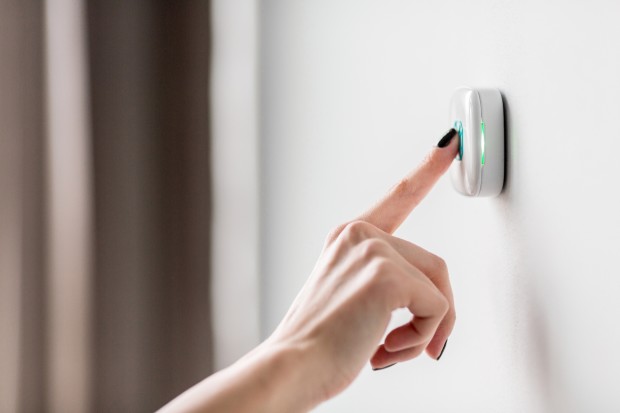 Easy to install
       Stick emerald in any room you want to monitor by a special magnet sticker.             Select 1 of 8 room types and be sure that every room in your home is protected.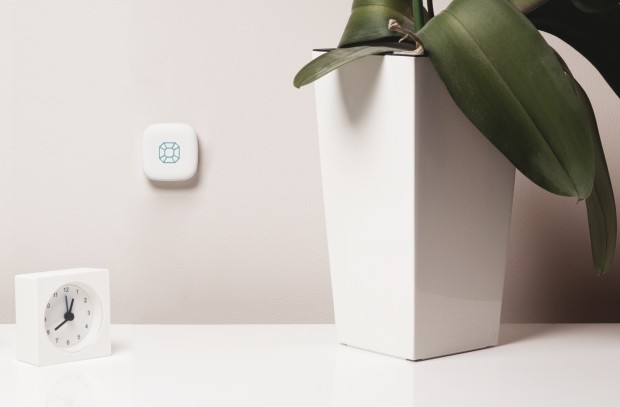 Airadicate
Smart air purifier.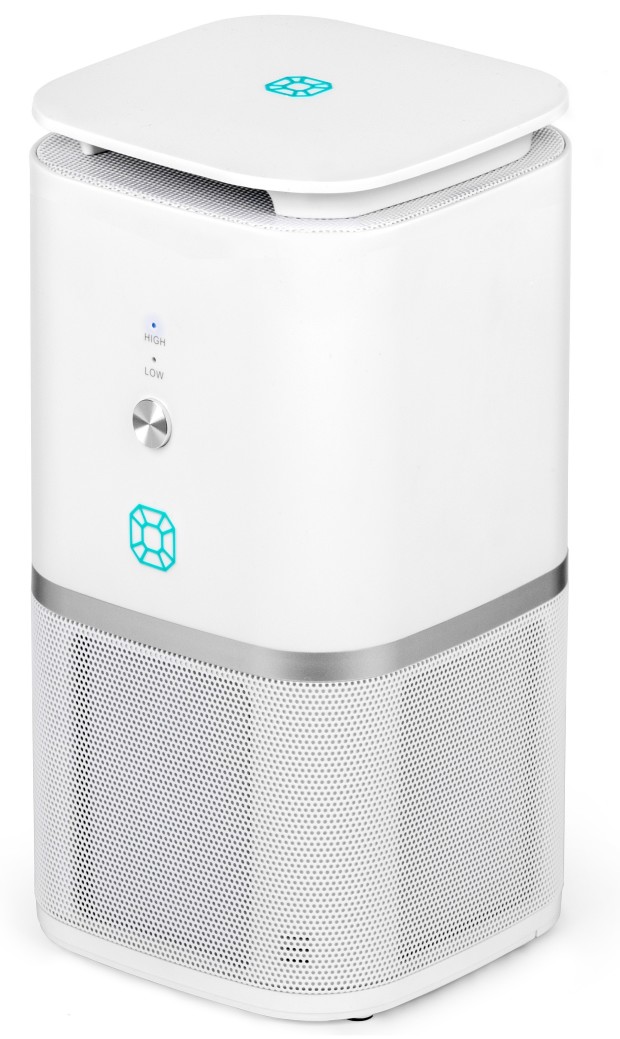 Why is it called smart? Airadicate is automatically switched on when Emerald alarms it about the low air quality. You will see the red light on the device case when   your air is polluted. When the air quality is good, you will see a green light turn on.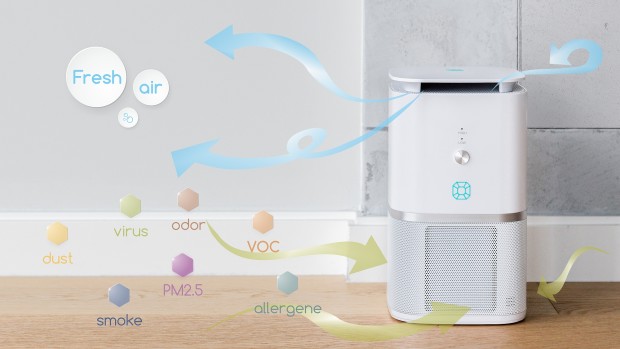 Unique technology
Airadicate kills all the viruses, bacteria and mold in the air by LED UV-C disinfection. It also filters up odors, smoke PM2.5, VOC, and allergens.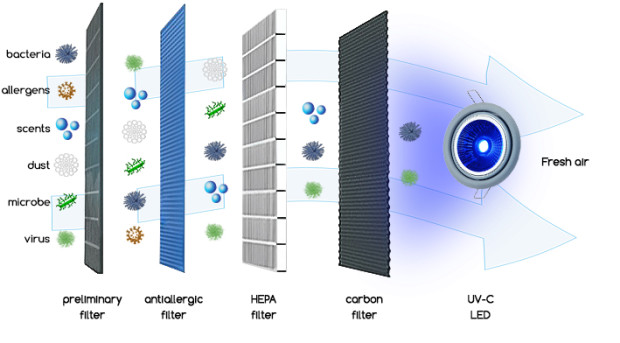 Airadicate has built-in three advanced composite filters which have 4-stage filtration made on: preliminary filter, antiallergic filter, HEPA filter and carbon filter. 

      After the filtration air is sanitized from germs, bacteria, viruses and mold.                                          To make it happen we use advanced UV LED light.
    Airadicate has powerful built-in 120x120mm fan which has 150 m3/h airflow.
Why we created Emerald Air ?
     Every day, we take more than 20,000 breaths.
We spend up to 90% of our life indoors, 
where air can be 8-10 times more polluted than outside.
Today more than 300 million people suffer from asthma or allergies.
        Air pollution is responsible for 5.5 million deaths around the world each year. 
              Now you can protect your family from asthma, allergies, and sickness.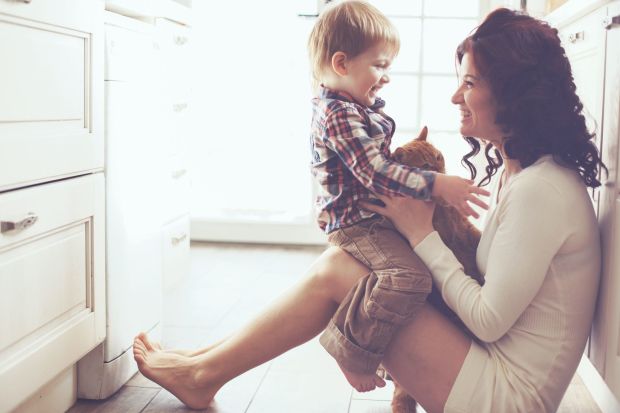 Our Journey
    For the past year, our team has been working extremely hard           interviewing customers, designing,  prototyping, coding, and testing.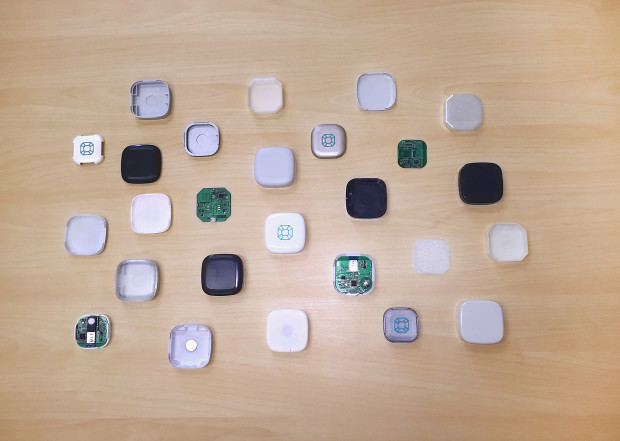 We built 7 prototypes to create the final version of our product.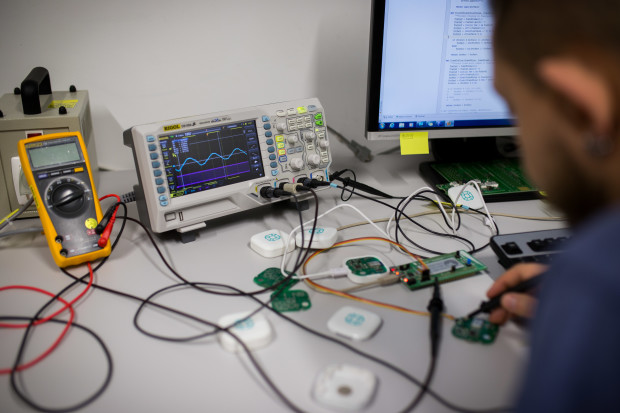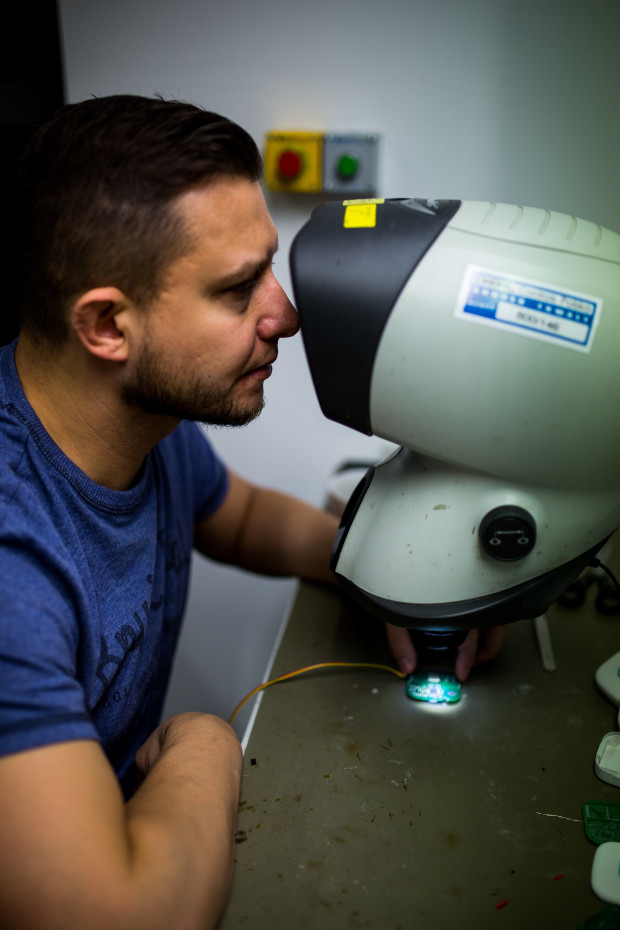 We made many different tests in our lab. We compared Emerald to a $7000 Tiger VOC detector, and as you can see on the graph below lines are directly correlated,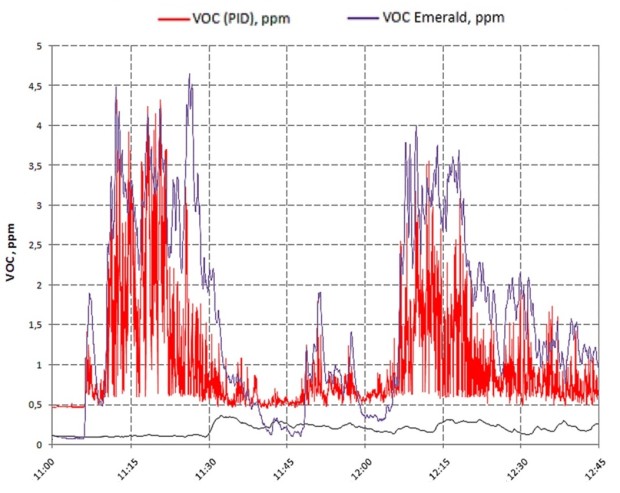 Thanks to our unique algorithms Emerald is even 30% more sensitive to VOC. 
Where are we now?
    We have recently completed PVT (Production Validation Test), which involves manufacturing, assembling and testing. We've selected experienced manufacturing                  partners, that have built and shipped thousands of devices. 
                               Now we are ready to start mass production. 
                                       The only thing that we need is your order.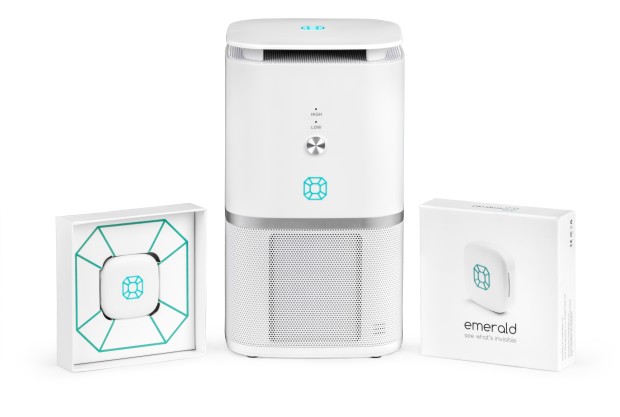 Why Indiegogo?   
      When building a product that is focused on something so important as health,                            we didn't want to build it hidden away somewhere in silence. 
    Your support will be the signal for us to give a green light to our manufacturers      and to make the world a better place to live in.
       Perks       

Stretch Goals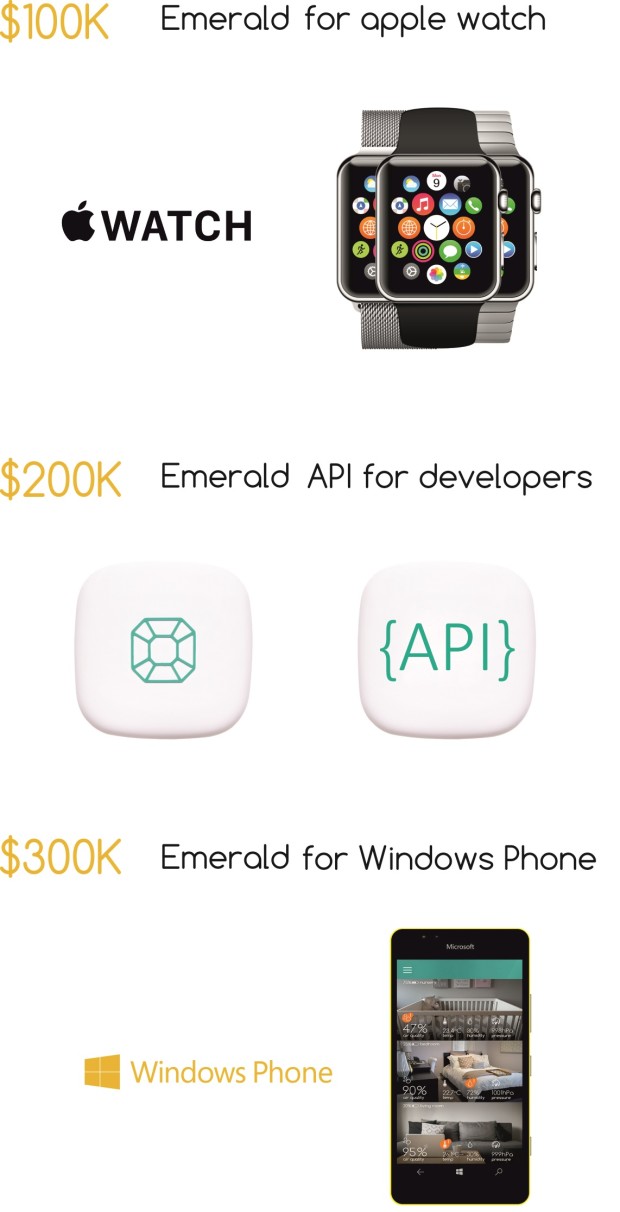 Timeline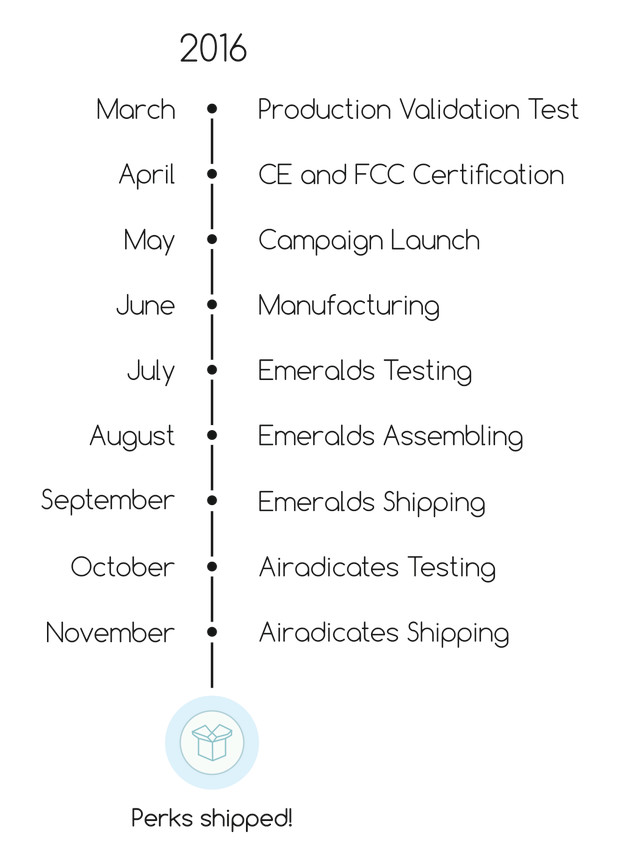 Emerald Air in social media
Do you like Emerald Air?
    Please, help us spread the world!
  Facebook | Twitter | Instagram
  For more information visit our website: http://www.emeraldair.co
Emerald team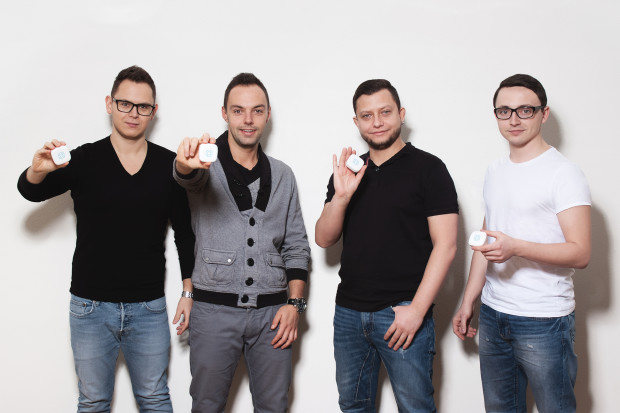 We are an experienced team of designers, engineers, and operations experts. 
   We want to design the best product, which helps people live smarter and healthier.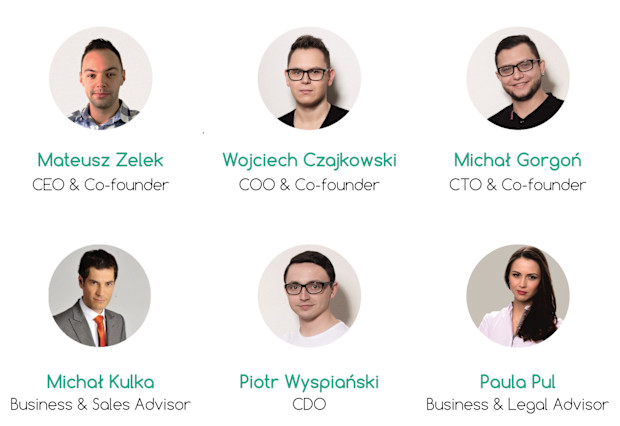 Risks and challenges
  Creating hardware is hard or even harder! 
     But, we will continue to build something amazing for you! That said, there are     still risks associated with manufacturing, testing and shipping a physical product.
We have already contracted manufacturing partners within a 20 min drive from             our HQ, so we can quickly deal with issues that may come up. 
   Our partners have made countless consumer electronics products and are fully              capable of scaling with our business. We're working with experienced logistics           partners to help us overcome any issues that may arise with shipping.
      If any unexpected issues come out, we'll do everything in our power to ship                as fast as possible and keep you informed about any delays.
  We appreciate your support and can't wait to get your emerald!
FAQ
Who is Emerald Air for?
It's for everybody, who put attention to health and wellbeing. We don't realize how indoor air might affect our health. When you breathe in even small amounts of harmful substances, they cause headaches, lower productivity and lead to asthma or allergies, but also increase risk of cancer. Most of us don't find out they've been exposed to poisonous air. That's why we have created Emerald Air to give you the chance to protect your family from being sick.
Technical Questions
How small Emerald is and how much does it weigh?
Emerald is pretty small only 55x55x15 mm (2,1×2,1×0,6 inch) and only weighs 3.45 ounces (98 grams).
What are the ambient operating conditions of emerald?
Ambient temperature range is from 5°C (41°F ) to 65°C (149°F) and relative humidity range is from 0-95%.
How does Emerald measures the air quality?
Emerald measures air pollution in real time, detecting the wide range of Volatile Organic Compounds (VOCs). It alerts you when your home or office is not safe.
How often does Emerald update it measurements?
Emerald measures its environment once every minute, when you are at home. When you are out emerald makes it every 15 minutes to give you the data in mobile app from the last 24h. But You can also chose a mode when it will be making measurements on demand every 3s.
Does Emerald has dedicated mobile app?
Of course! We have created mobile app for iOS 9+ and Android 4.3+ devices with Bluetooth Low Energy support. You can download it already from App Store and Google Play.
Is the Emerald Air mobile app free?
Absolutely! The Emerald Air app is free to use, there are no additional subscriptions. We also provide free software updates, so that your Emeralds get even smarter over time.
How many Emeralds can be connected to mobile app?
You can connect up to 5 emeralds to your mobile app.
Will the app also have a Fahrenheit for temperature, inHg for barometric pressure measurement and 12-hour clock?
Yes, it can be configured to Celsius/Fahrenheit, hPa/inHg and a 12/24-hour clock. 
Will there be continued support/updates for the app?
Yes! We  have a long roadmap for new features. If you have any suggestions please contact our team.
Do Emerald sensors require an internet connection?
Emerald sensors can send your data directly to your iOS or Android smartphone via Bluetooth Low Energy, so you don't need to have access to the internet.
Can I use Emerald without a smartphone?
Yes, you can touch the Emerald logo on the case. Device will make a fast measurement and light up in the color depending of the air quality. When you see a green everything it's ok, but if the color will be red, something is wrong with your environment and you need to check it in the mobile app. Also Aero can work autonomously, even without the emerald you can turn on the device.
Can I get alerts about my environment on my phone?
Yes, you receive notifications in mobile app if some problem appears, with the description and tips&tricks how you can solve it in the easiest way.
Is Emerald battery powered?
Emerald has built-in 1000 mAh rechargeable battery, that you'll need to recharge just a few times per year (depending on usage). You can recharge Emerald with any standard certified micro-USB mobile charger, that you use for your phone. A micro USB cable is also included with every product.
How long will the battery last?
Battery lifetime depends on how often Emerald makes measurements. If you choose to take measurements once per minute, the battery will last for about 30 days on a single charge. 
How much space can one Emerald and Airadicate cover?
One Emerald and Purde device can cover up to 25 square meters (270 square feet). Generally, one Emerald per room is enough in your home. Remember to place emerald in the rooms, where you spend most of the time on the height of 1,6-1,8m (5,2-5,9ft).
Is Emerald Air waterproof?
Emerald Air was designed to have a good airflow for the sensors inside the casing, so it can't be waterproof at the same time. Please do not put it in water or humid places.
Is Emerald calibrated?
Each device will go through the test and calibration procedure on our production lin before it will be shipped to you.
Where is Emerald Air made?
Emerald Air is fully designed and manufactured in Poland, in the heart of Europe We have an established partnerships with manufacturers and suppliers 20 min from our HQ, based in Wroclaw. By assembling emerald by our team, we have better control over production, quality assurance,and testing before sending it to you.
Shipping
When will Emerald Air be shipped?
We will start shipping the Super Early Bird Emeralds in September 2016 or faster, depending on the volume of production. In case of any shipping delays we'll keep you updated regarding our shipping status, so you'll always know when you will receive your Emerald.
Where Emerald Air will be shipped?
We will ship to European Union, USA, Canada and Australia.
Where is Emerald Air shipped from?
We'll ship your Emerald Air from Wroclaw, Poland (EU). We use a reliable shipping provider to ensure a fast, trackable, and safe delivery everywhere. Additional customs and sales taxes might apply during import outside of the EU, depending on your country or province.
Can I change my shipping address after I pledged?
Yes, after the campaign is over and as we get the first-batch of Emeralds ready, we will send you an exit survey to confirm and you can change your shipping information then.
What are the shipping costs?
International shipping cost (outside Europe) are quite expensive when we ship from Europe. To provide our overseas backers with the best possible price, VAT for European backers is calculated in the shipping costs.
But please be aware of the specific import taxes of the country you live in.
So, if you're looking for a lower shipping rate, try to find a friend or two to combine orders with and you'll be able to reap the benefits of cheaper. 
Customer Support
How can I reach Emerald team if I have a question or need technical support?
We can't wait to hear from you in the comments section! You can also email us directly at mateusz@emeraldair.co
I am a distributor, how can I contact you?
For our contact info, please visit our website www.emeraldair.co or send e-mail tomateusz@emeraldair.co