iCrowdNewswire - May 7, 2016
David Clark the Late-bloomer Actor
By David Clark
"You're 40 years old they said (and I thought), you've got NO chance of getting anywhere in the acting world!!!!
Well, that's OK, I've always said, because I was just getting back to my 'extra' roles that I used to do as a 20something in Sydney back in the 1990's! But you know what happened, I did a course! Yes, we all did a course some time or another, and had amazing DREAMS of doing another course, and another course etc etc.
But no, I realised something.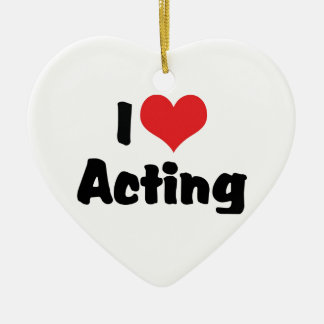 And what totally amazed me………………..
I am an INTROVERT! I know this, I've done all the tests! And I don't have a problem with it at all.
But here i was contemplating a journey into acting. You know, standing in front of a camera and becoming someone else, whilst EVERYONE looks at you and judges you. Really! Yep, really.
And what surprised me…………… most actors are…………….
Yep, you guessed it……………… INTROVERTS!
So, this is where we're at. I am 42, married (awesome wife, awesome 3 sons, 15, 13 & 10) and the mortgage and outgoings to boot. And that is why you are reading this. My journey as an actor, as amazing as it has been for the last 3 years, needs that boost, that 'thing'to make it to the next level.
And that 'thing'is – TRAINING!.
I have done the workshops, the quick courses, the online webinars. All very good. And I have stepped up to the plate and performed. I've been very fortunate, Today Tonight (Channel 7), some short films for students and independent film makers, even on stage for the Adelaide Fringe (and hey, as a strong INTROVERT, I even walked out on stage as a women, with my beard and all!!! Damn hilarious stuff).
But I need some formal training! That training that cements the building blocks of character development. The emotional delivery in front of camera that the audience needs to see, to make a character come to life. I've got it, but need to cement the finer touches.
And for that reason, I ask you to join me, support me and follow me on this journey.
How the funds will be used
I have an opportunity to attend one of Australia's premier training facilities for screen actors in Australia. Australia's 'Film & Television Studio International'.
FILM & TV ORIGINSFounded by husband and wife team, theatrical agents Craig and Dominique McMahon, the Film & Television Studio International has been training screen actors throughout Australia with resounding success since its conception.
THE FOUNDATION YEAR course
The Foundation Year is an outstanding television based professional program designed exclusively for the student actor that wants a more intensive and steady training program but cannot commit or afford full-time or even part-time training. This structured 30 week course is affordable and will meet weekly on Sundays from 10:00am to 5:00pm, for 30 contact weeks over a 42 week duration. Actors will be working with some of the finest professionals in the business including working actors, actor trainers, NIDA, WAAPA and VCA graduates, award winning television directors, producers, show creators and casting directors Australia wide.
This is a course designed and suitable for us workers/family types, (I won't say oldies!)
This is a course that will significantly address the needs of an actor, to prepare them for a career on screen, whether that be television or film, in Australia or overseas. It is a course designed and structured around those that are unable to attend full-time courses, which is my dilemma.
Costs: $4000 for 30 contact weeks over 12months.
Your support, will go towards funding this course and associated costs, as well as supporting myself and my family whilst undertaking the studies. Acting, when commencing and unknown, is a hit and miss type employment, with many opportunities being UNPAID, but beneficial for your career due to experience and exposure.  This course, WILL give me the confidence and skill set to proceed to the next level, and take this journey from hobby to career.
Some of my other work
I am doing all the 'right'things. Networking, showcasing my work and also sharing my skills and knowledge with others. Check out my links below for examples of what I have accomplished thus far.
I am on the awesome IMDB website: http://www.imdb.com/name/nm7808979/?ref_=fn_al_nm_…
Check out my profile on StarNow: http://www.starnow.com.au/davidjohnclark
And some of my work so far:
This is my favourite work, starring role as 'Michael':
And on stage with my 'onscreen' wife, the wonderful Jacqui Darbyshire.
And my first 'speaking role'  with Channel 7's "Today Tonight".
Challenges
AGE! I'm not getting any younger. And finances. My WONDERFUL wife is very supporting of my journey, she is my biggest fan and supporter. But the costs of courses and continual 'opportunities' coupled with the unpaid jobs makes it difficult continue. But I believe I can make it, I believe I can make it and return a result.
My plans to overcome the obstacles………… keep on keeping on!