iCrowdNewswire - May 7, 2016
Catford Tea Festival.
We're hosting an afternoon tea for the older residents of Lewisham, to sip tea, eat finely cut sandwiches and pastries, listen to music and meet old and new friends!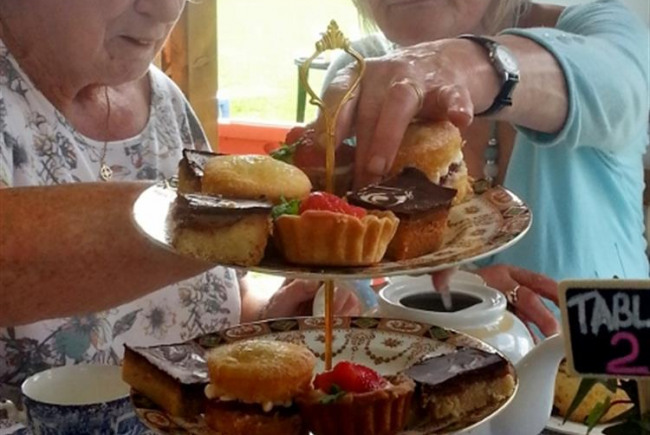 About
We need your help to put on an exciting and special afternoon tea for 200 elderly Lewisham residents, for them to meet old friends and reminisce, as well as meet new friends and enjoy a leisurely afternoon.
The event will be held at three locations in Catford, with waitresses in smart uniforms to shape a theme. Local artists and school choirs who will entertain the guests as they are served and enjoy their delectable Afternoon Tea. By having local volunteers organise and run the event it will encourage interaction between generations, for greater community cohesion and reciprocal support.
Please pledge to help us provide this lovely afternoon, to help build new, or rekindle old, relationships for those who might otherwise be at home alone. This is an opportunity for everyone to get involved and deepen that sense of neighbourliness and caring for others that already exists.
What we'll do:
Provide a social event for 200 older residents at three locations Catford
Ensure all guests arrive and return safely using dial–a-ride, taxi card, volunteers and taxis
Host local musicians as entertainment for the guests
Serve a delicious afternoon tea
Address issues of loneliness through the event and find out what they might like to do
Identify how this an be done in the future
Why it's a great idea:
Older residents make up 11% of residents in Catford South with 15,214 people. There are very few spaces and opportunities for people to come together socially. As a result many retired people lose touch with friends, lose confidence or may not be able to go out due to limited mobility or ill health. The Afternoon Tea provides the opportunity for those who spend much time on their own to attend a social event, helping to address some of the issues of loneliness and isolation. The event also provides an opportunity for younger generations to help the older generations in their area that isn't intrusive.
The event could be start of friendship that could change someone's life or access to information about other things they could do. Importantly this is also an opportunity to trial this event for the first time, to investigate how this Afternoon Tea could be replicated many more times in the future.
Milestones:
The Diamond Club will advise and be part of project team
Residents and groups will be consulted to identify potential venues
Venues booked
Final menus agreed, publicity produced and marketing of event carried out
Displays, artefact produced using material from local archive & London Metropolitan Archive
Book entertainers
Arrange guest speakers
Organise transport and other support with Carers Lewisham
Collect names of guests, confirm attendance and identify transport or other need
Recruit volunteers for organising and on the day.