iCrowdNewswire - May 4, 2016
Heavy Metal Artwork Magazine: Music, Art, Print.
The World First and Only Heavy Metal Art Magazine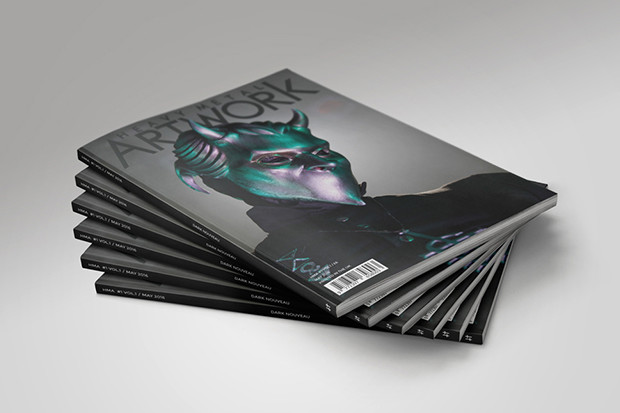 Heavy Metal Artwork launches world's first and only metal art magazine
Heavy Metal Artwork has evolved into a leading online publication for heavy metal art. The site is widely visited and highly regarded for its outstanding work in promoting Heavy Metal as art and culture.
As it stands, the site has reached terminal velocity in its rapid ascension to where it is now, in terms of size and popularity. It's now time to transcend into a more professional sphere of media and use its potential greatness to benefit everyone involved in the site, including record labels, bands, artists, publishers, promoters and our faithful readers.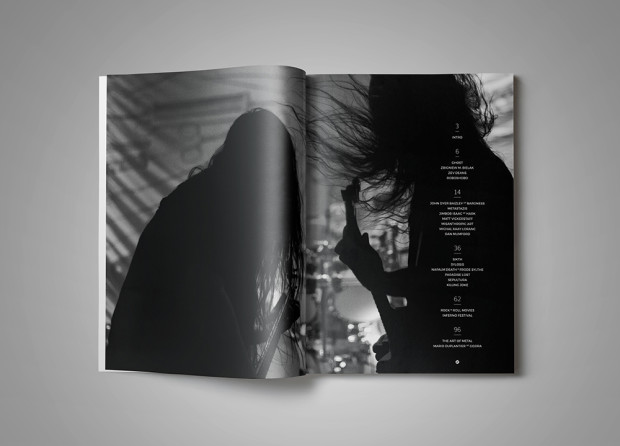 We are now devoting the same care and attention to a premium quarterly print and digital magazine. Focusing on the creative disciplines, music, art, design, illustration, photography and video making. Showcasing the most talented and renowned artists and musicians with interviews, anecdotes, opinion pieces and insights.
Heavy Metal Artwork print edition:
Printed on high quality uncoated stock, which gives texture and earthy feel

Ethically sourced and FSC approved and using vegetable based inks

Limited edition of 666 units hand numbered and stamped

Perfect PUR binding on 100gsm (pages) and 250gsm (cover) Offset Paper

110 pages (approx)

If this campaign is successful we will print an additional 1500 copies to meet the distribution requirements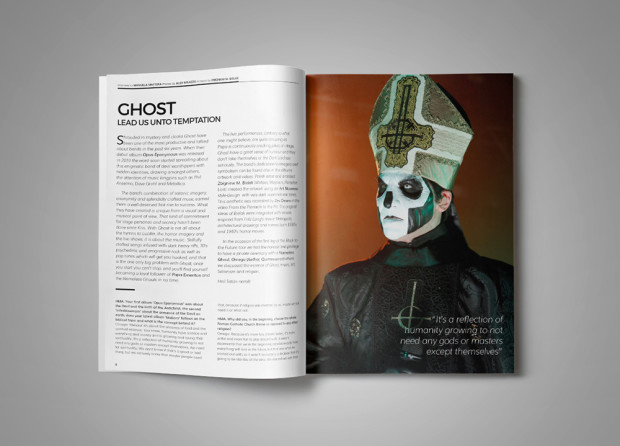 Heavy Metal Artwork – Dark Nouveau
#1 Vol 1 June 2016
Our magazine features are all exclusive interviews, articles and photos.
Ghost – Interview with main songwriter OMEGA
Zbigniew M. Bielak (Cover artist which include work for Ghost, Mayhem, Paradise Lost, Destroyer 666, Watain)
Zev Deans – From the Pinnacle to the Pit Director
Roboshobo – Cirice Director
John Dyer Baizley of Baroness
Metastazis (Laibach, Trivium, Ulver, Paradise Lost, Morbid Angel)
Jimbob Isaac (Hark, Orange Goblin, Clutch)
Matt Vickerstaff (Peaceville and Listenable Records inhouse artist)
Misanthropic Art (Chapel of Disease, Pestilential Winds)
Michal Xaay Loranc (Nile, Cerebrus, Glass Hammer, Redemptor)
Dan Mumford (Sikth, Alien)
Sikth
Sylosis
Napalm Death & Frode Sylthe
Paradise Lost
Sepultura
Killing Joke
Mario Duplantier of Gojira
Marcelo Vasco – The making of Slayer 'Repentless'
Rock n' Roll Movies
Inferno Festival, Norway (Mayhem, Vader, Mysticum, Marduk, Sodom, Suffocation, Moonsorrow)
The Art of Metal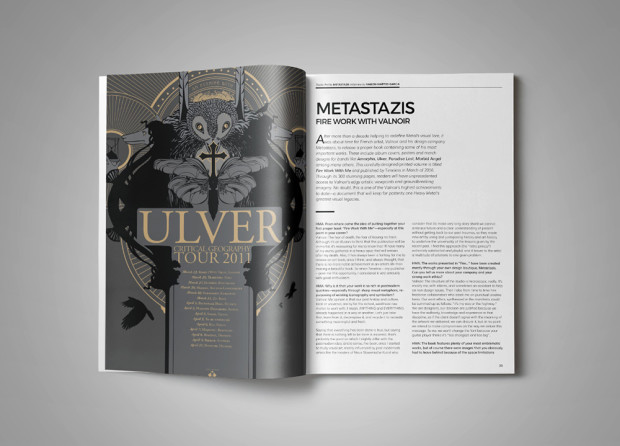 What We Need
Your contribution will help Heavy Metal Artwork launch the magazine and secure future releases. HELP US get this magazine off the ground. We are only looking to raise £5,000. This gets the first issue off the ground and some breathing room to get issue 2 going.
Each issue will have a different theme, starting with Dark Nouveau, Folklore, Ink Art and so on. This is an estimate of our costs and where the funds will go towards:
30% Production costs

20% Marketing

18% Overheads

25% Printing costs

7% Campaign fees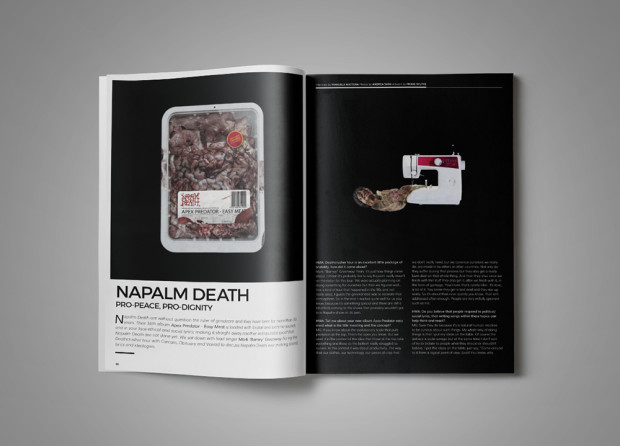 Our awesome perks
Our perks are simple and includes something for everyone, please see side panel

If the entire goal is not reached we are still committed to move ahead and use the funds to print a limited run

New Perks will be added to the campaign over its 30 days, so make sure you look out for our updates

All postage and packing included around the world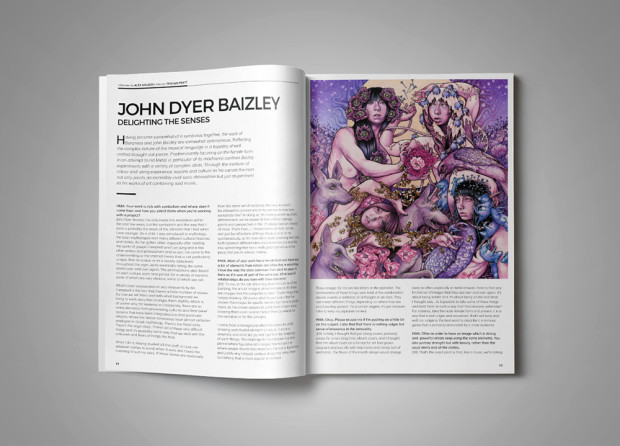 Vision & Mission
Provide the Heavy Metal community and industry with outstanding resources, material, information, news and updates

Promote graphic artists, music artists, record labels and agencies through interviews, biographies, artworks and in-depth profiles

Entice people to explore and experience life within the arts

Examine through music, art and literature all aspects of the human condition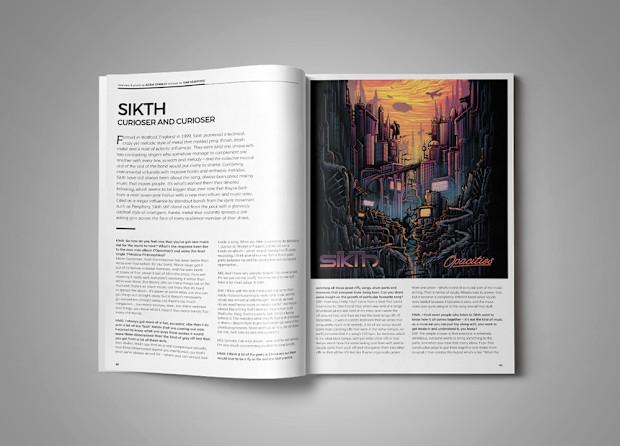 The Impact
Your impact will not only benefit us as a publisher but the artists and the metal community as whole
We are dedicated to place the magazine in places where you wouldn't normally see a metal magazine like art galleries and museums

Our work has helped young artists getting the attention they deserve as well as getting paid jobs from bands

Heavy metal is one of the most relevant and influential art form and it must be celebrated as such. Heavy Metal Artwork is the first to make this statement

Since our launch in April 2012 www.heavymetalartwork.com has enjoyed great popularity, reaching yearly 1 million page views, and 25,000+ monthly visitors. Ranking #1 on Google under Heavy Metal Art. Promoted via all HMA social networks 80K+ Followers. Newsletter to 5K HMA email subscribers.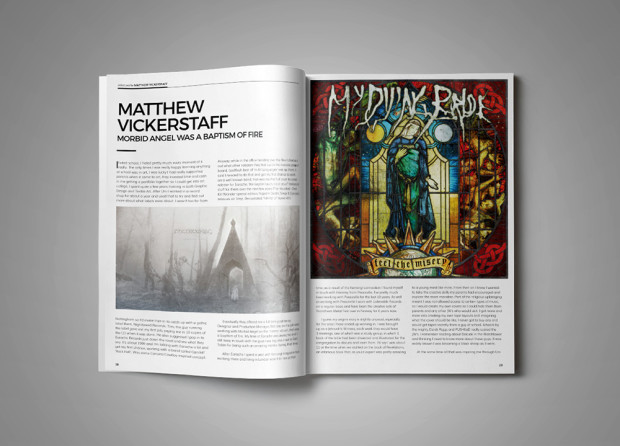 Labels and PRs that helped us along the way
Agonia Records, Century Media, Debemur Morti Productions, Earache, Indie Recordings, Lifeforce Records, Lion Music, Mascot Group, Massacre Records, Metal Blade, Napalm Records, Nuclear Blast, Peaceville, Pitch Black Records, Relapse, Season of Mist, Snapper Music, Southern Lord, SPV, Universal, Spinefarm, Warner Music, Svart Records
Adrenaline PR, Asher Media, Audacious PR, Clawhammer PR, Cosa Nostra, Devil PR, Dewar PR, Domino Media, Duff Press, Earsplit, Factory Music, Fly PR, Future PR, I Like Press, Noble PR, Noise Cartel, Old Empire, Perfect Storm PR, Pioneer Music Press, Publicity PR, Rarely Unable, Red Sand PR, Savage Gringo, Scream Promotion, Silverblack, Stampede Press, Speakeasy PR, Stereo Sanctity, Team All About The Music, Visible Noise, Wilful Publicity and Work Hard PR
What are the risks?
As with any project, there are risks involved in releasing a publication. We might not be able to deliver the end product on time, or we might run into problems with the printing and shipping. Our team has over 15 years in delivering creative projects of all sizes and shapes. The 1st issue is ready to go to print, so any problems are very unlikely.
Other Ways You Can Help
If you can't contribute, but that doesn't mean they can't help:
Ask your fellow metal head to get the word out and make some noise about this campaign

Please share and make the world know that metal is art in all its forms
Find This Campaign On