iCrowdNewswire - May 1, 2016
Indiegogo to Ghana
Help me get to Accra, Ghana and make a difference alongside a sustainable fashion company.
Hey there!
My name is Shaya Ishaq and I'm a 22 year old art student from Ottawa, Ontario! I moved to Halifax, Nova Scotia two years ago to attend NSCAD University where I study textile design and ceramics. 
This summer I have the opportunity to work as a intern for a clothing company that I've admired for years named Osei Duro. They are quite selective so being chosen to join their team is a privilege that I am truly proud of. Without a doubt, this is one of the best opportunities to come my way so I am incredibly excited to embark on this promising adventure!
ABOUT OSEI DURO
Osei Duro was founded in 2009 by Molly Keogh and Maryanne Mathias, Based in Los Angeles, California and Accra, Ghana, they produce their textiles garments in Ghana where they apply traditional hand dyeing and weaving techniques. By working with local garment workers and artisans, they are supporting the local apparel industry on both a large and small scale.  
I am over the moon to be contributing to a fashion line whose mandate works towards a vibrant fashion industry! One that exceeds international production standards while respecting the rights, traditions and aesthetics of local Ghanaian makers!
Why this means the world to me!
I am so excited and honoured to have a role in the inner workings of an innovative, sustainable and continuously refreshing clothing brand that stands by an ethos that I truly believe in! There is absolutely no doubt in my mind that this opportunity will expand my horizons in ways that would not be possible within my art school. This internship will give me the chance to take a major step in my design practice. It will allow me to apply skills I've acquired as a textiles student in a hands on environment and build off what I've learned in school. 
Working for a company with sustainability at the core of its values is very important to me. Osei Duro goes beyond  "fashion for fashion's sake". They are a socially responsible company aware of the footprint they leave and impact they have on communities in Ghana.
Although this opportunity is a dream come true, the financial realities of making it happen can't be ignored. I would like to raise funds to help me cover my travel costs and part of my living expenses while living in Accra this summer through this campaign!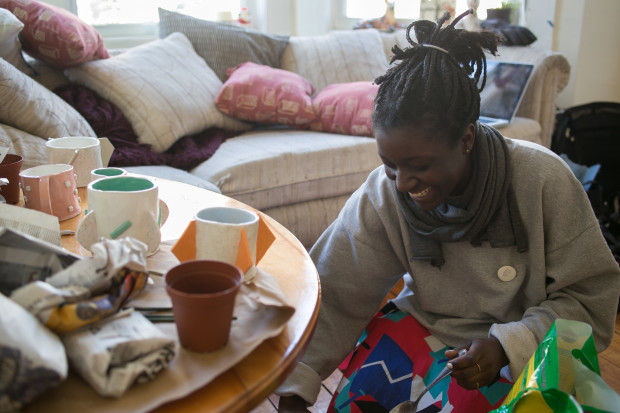 Why do I need your support?
As a full time student, who funds their education 100% of the way, it can be a never ending hustle just to make ends meet and balance school. I work part-time during the academic year and run my own small business, Mild Eyes, on the side but even so, I don't not have enough personal savings to help me get to Ghana.
By the time I was offered the position, the deadline to apply for a student travel subsidy had passed. Similarly, deadlines to apply for scholarships or grants had passed of I didn't have enough time to apply on short notice. I know in my heart that going away for this internship is meant to be but I want to avoid going in debt to make it happen!
I am hoping to raise $4500 through this campaign to help me cover the cost of myplane ticket, my living expenses, and a modest daily budget for three months in Accra.
What's in it for you?
I'm really excited to share these perks with you guys! I've worked really hard to make some ceramics and textile based goods in exchange for your contributions.
This will be a great opportunity for people who have seen my work on myInstagram to treat themselves to something they've liked all the while knowing that your contributions are helping me fund an important event in my life. 
I've also joined forces with some incredibly supportive local businesses from my hometown in Ottawa who have offered some sweet giveaways!  Victoire Boutiqueand GOODS have some wonderful perks up for grabs so check them out on the gallery page of this campaing!
Even if I don't reach my entire goal, the funds raised through this will bring me one step closer to getting to Ghana for my summer internship. A step I could not have made on my own!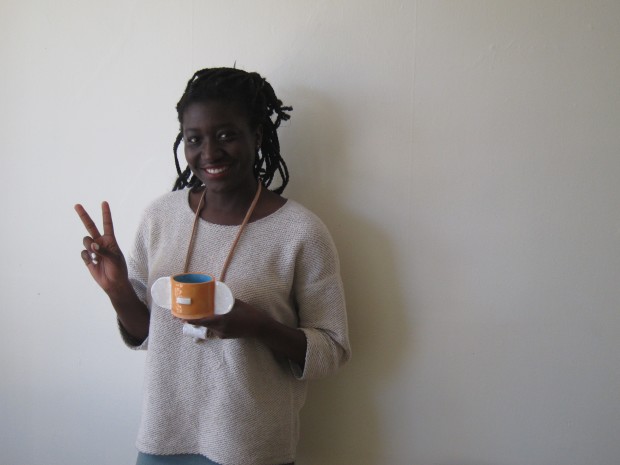 Other Ways You Can Help
I realize that not everyone can contribute but that doesn't mean they can't help! Here are some other ways you can show your love + support:
Sharing is caring so please don't hesitate to share this campaign with your friends, family, colleagues in your social media networks! 
You can use the Indiegogo share tools to spread the love or simply copy and paste the link to share.
And that's all there is to it!
Thank you so much from the bottom of my heart for taking the time to check out my campaign. 
xoxo