iCrowdNewswire - Apr 30, 2016
Despierta
A narcoleptic copywriter is lost between two worlds, her dreams and reality.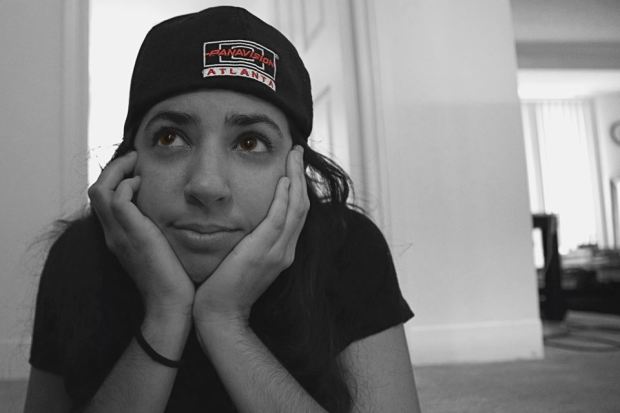 DIRECTOR
Hello my name is Angelica Perez-Castro. Born and raised in Guaynabo, Puerto Rico, I moved to the United States to pursue a Master's of Arts in FILM and TELEVISION at Savannah College of Art and Design (SCAD), in Atlanta, GA.  My areas of interest are Directing, Producing, Cinematography, and Writing. I've started my own production company called apc films, LLC.  I am excited to achieve a career in the film industry and I am ready to present my thesis production titled Despierta to the world!
FILM
Recently fired copywriter battles against her own narcolepsy to recover her dream journal which holds the perfect logline.
Despierta is a story told in a unique way about a Latina copywriter who suffers from narcolepsy. We've all experienced moments of confusion on a daily basis. Separating our memories or dreams from reality is a necessary survival skill in an ever changing world. Despierta reveals a creative approach to overcoming obstacles. We hope the film resonates with you.
BUDGET
Our campaign goal is to ensure that all of the desired funds for equipment, cast, crew, and craft services are met. With a budget we can  effectively create a film with a high production value. Your contributions will go towards the following:
1. Film Permits
2. Crew and Talent
3. Craft Services
4. Rental Equipment
5. Make Up
6. Props
7. Printing and Marketing
8. Pre Production
9. Post Production
10. Film Festival Submission Fees
If we do not reach our entire goal, that is alright! What we plan to do is cover the cost of craft services so we can at least feed our hard working talent and crew. We still appreciate your support any way!
PERKS
We have some special perks to offer those who contribute. The following contributor categories exist: Day Dreamer, Fantasy Enthusiast, Dream Catcher, and Special Dream Feature. We hope that is an added incentive.
Find This Campaign On