iCrowdNewswire - Apr 30, 2016
Curvilux: The first smart nightstand
Curvilux, a connected nightstand radically changing the way you interact with your furniture.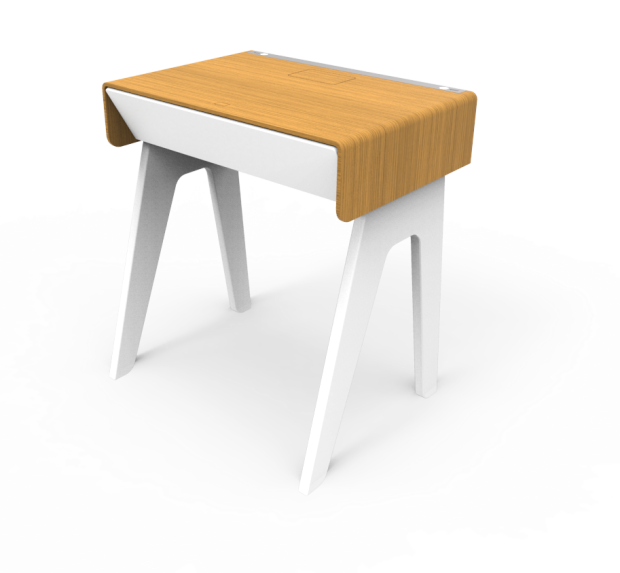 In a world that seems to turn faster every day, it is more essential than ever to get the most out of your precious hours at home and to enjoy the highest quality sleep possible.
Curvilux is a modern, minimalist and connected nightstand that will take your home and lifestyle to a whole new level. Keep your devices organized and fully charged, secure your personal items, wake up every morning with a sunrise perfectly synchronized to your sleeping cycles and more!
---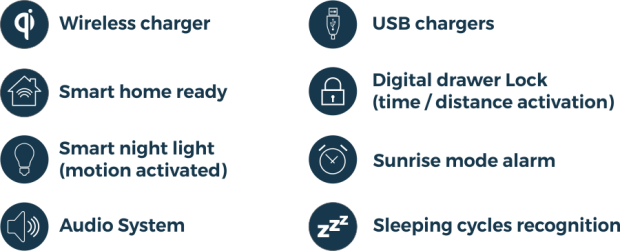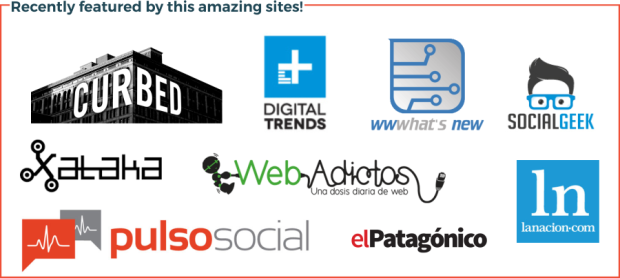 ---

Get rid of all the cables by your bed, we can make it easier. Now just place your devices on top of the table and it'll magically* start charging. Also use the two integrated USB outlets to charge any of your daily devices such as Bluetooth headphones.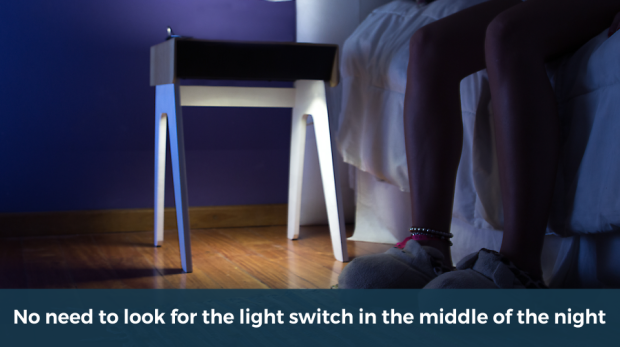 Wake up and arrive safely to the bathroom or to check on the kids. The Curvilux smart bottom lights will turn on helping you save your pinky toe from meeting the bed legs and without blinding your sleepy eyes.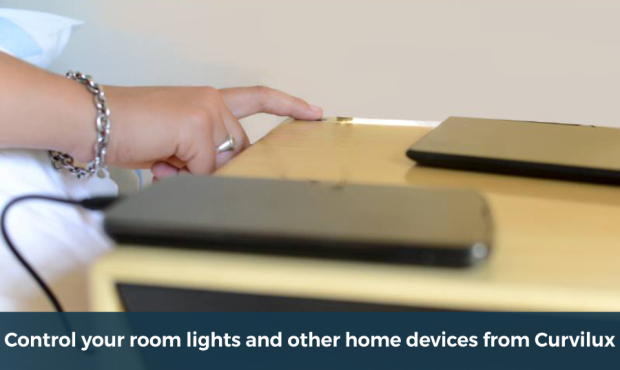 Smart home made easy.  Set Curvilux according to your needs, control room lights, smart thermostats, smart doorbells or any other smart home device from the comfort of your bed.
Important memories, gifts, wallets, even your most important valuables – keep it all secure and unlock directly with your phone.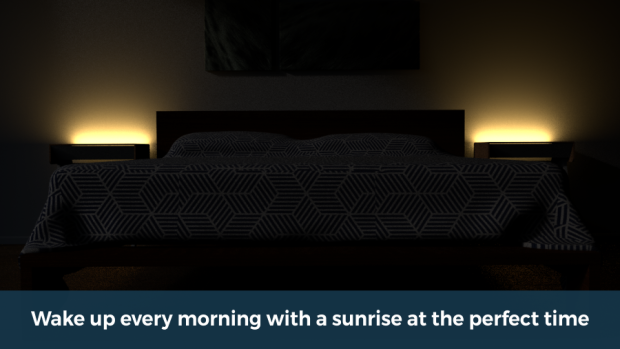 Enhancing your sleep quality is one of our main goals. With Curvilux you can set a sunrise for the exact time you need to wake up every morning, combine it with sleep cycles tracking and receive revitalizing sleep every single night.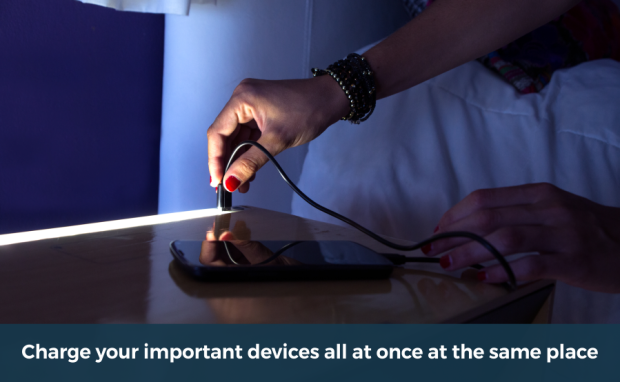 Not only will you wake up fully recharged, your devices will as well.  We created a simple and elegant way to remove the clutter and cables and charge up to 3 devices at once through the wireless and USB chargers incorporated.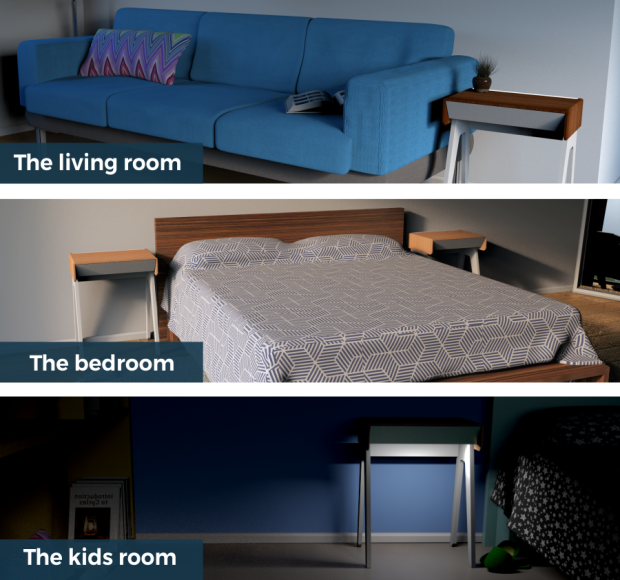 Set the mood with your favorite music in every setting whether you're relaxing, working or enjoying time with friends and family.  Have all of your devices fully charged no matter where you are. Curvilux makes any environment or situation more personalized, comfortable and sophisticated.

---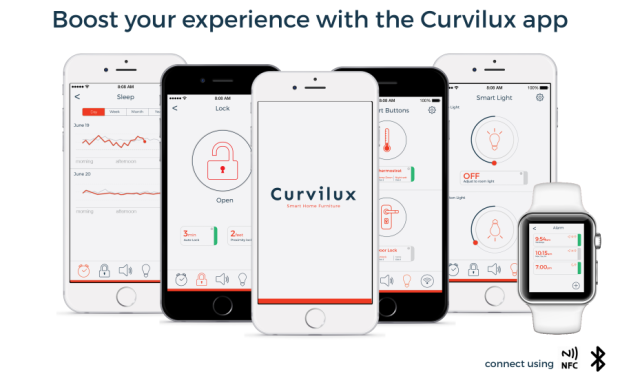 Track your sleeping activity and make soft adjustments to your sunrise alarm in order to obtain a better rest, control your drawer lock and set time/distance automatic locking, manage not only the Curvilux lights but those in the rest of the room as well.  Soon you'll be able to integrate with additional smart home devices such as thermostats, personal assistant and more.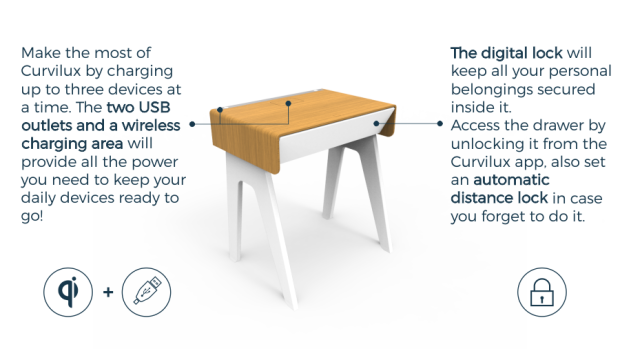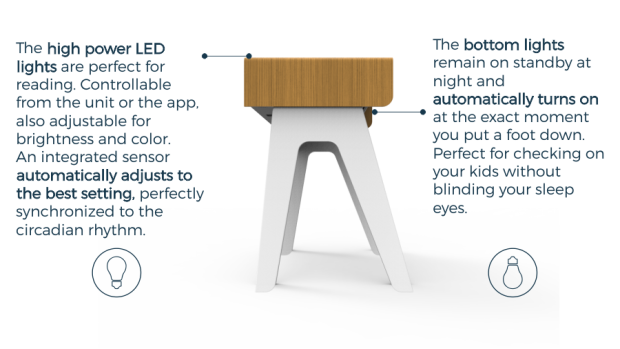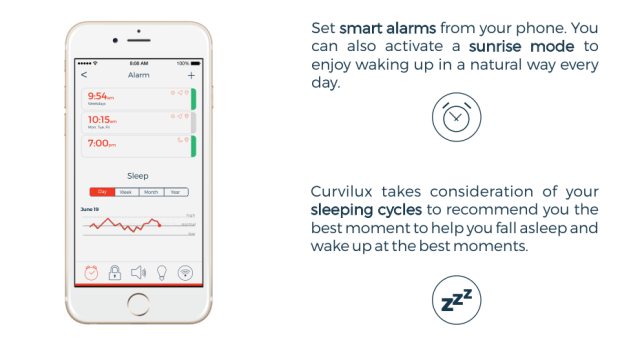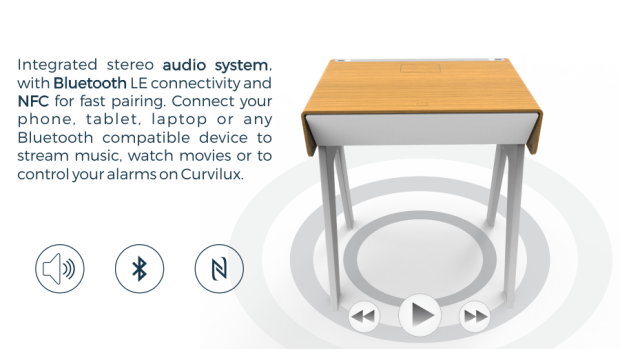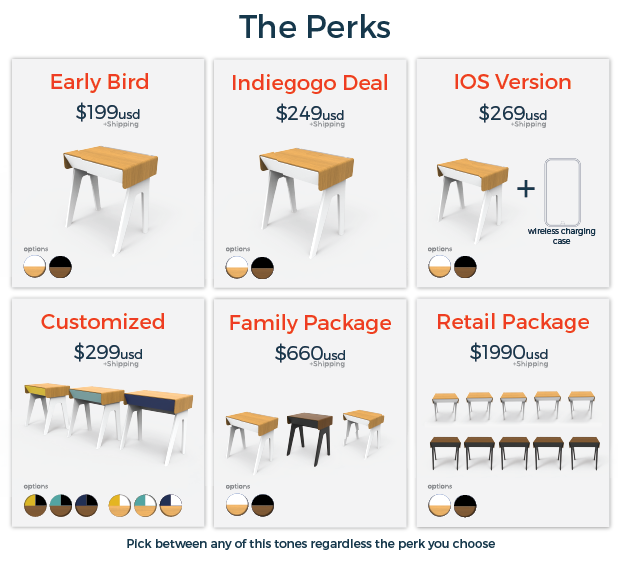 We have been working on Curvilux for over a year now, and after several prototyping iterations and user feedback we now have our first fully-functional units. This gives us great confidence about the manufacturing process to come.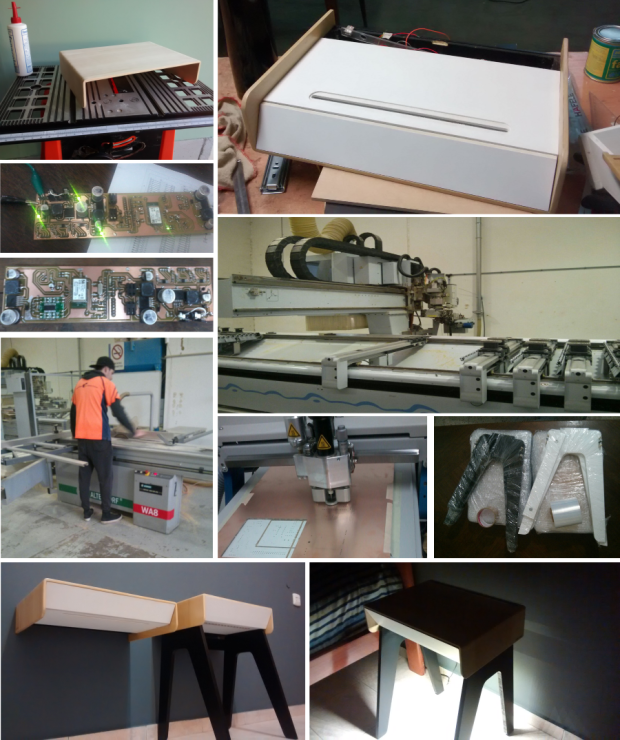 We believe that making life more natural and stylish is key to achieving the comfortable and modern home of the 21st century; that's why we're proud to show our product to the amazing IndieGoGo community and invite you to be a part of this revolution. With your input and support we will be able to bring Curvilux to the world much more quickly. All design and components are on final test stages, and we will shortly be ready to commence production upon receiving your pre-orders. We will all make this happen together!

We have been working for more than a year developing Curvilux and getting it ready for production. We know that before mass production begins, we may encounter some problems. We have plans to mitigate all the risks and have enlisted great advisors even back up partners that will also help.
Manufacturing:
We need to create the tooling to manufacture different parts of the product, even special tools for the mounting line. This process is not very complex since our product was design to keep it simple, but requires time to get it just right. Complications could potentially emerge but to tackle this risk, we've selected experienced partners that can work closely with us through the whole process.
Software:
The software and app are functional, but we still have work to do building all the features that we want to include in the Curvilux app. We have a lot of experience in this area but if necessary we will look for additional help to solve any problems that could emerge.
Our team is strong and counts with the capabilities to solve problems and overcome challenges, as we've done so far. Our goal is to make a high quality product for you and deliver it right on time.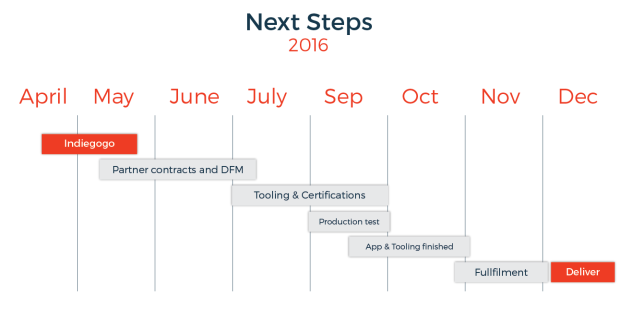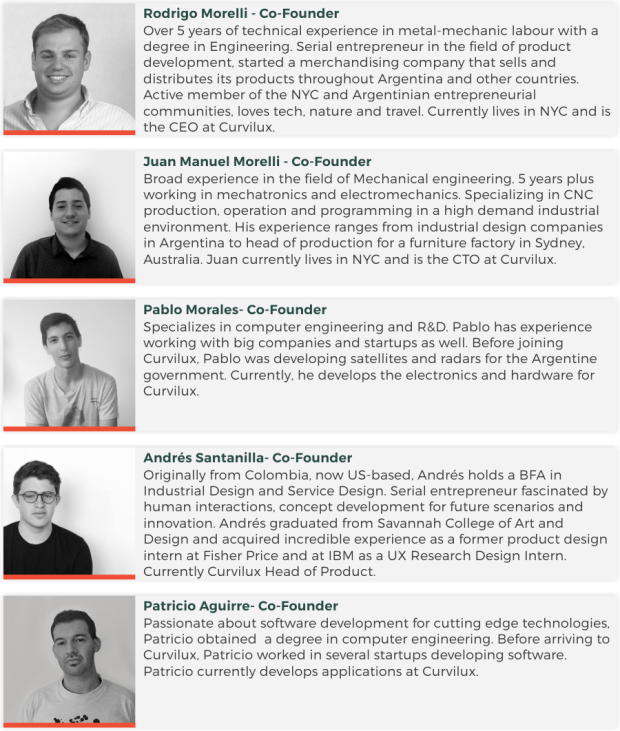 WHAT'S INSIDE THE BOX?
Every Curvilux includes:
*One complete nightstand with power source
*A pair of legs
*A wall bracket + a set of dowels and screws.
HOW BIG IS THE CURVILUX?
Specs:
-Height: 5" (20" with legs) – 12.7cm (50cm with legs)
-Width: 16'' – 40.5cm
-Depth: 11" – 28cm
-Weight: 11 lbs – 5kg
NOTE: This are approximate dimensions, final product may slightly vary.
IS CURVILUX ASSEMBLED OUT OF THE BOX?
Curvilux comes almost fully assembled, only requiring to be stood on its legs or hang from the wall.
HOW MANY COLORS ARE AVAILABLE?
-The current options are black or white for regular units. Color only applies on drawer and legs.
-For customized versions you can also choose, blue, green or yellow for the drawer.
-Wood tones available are Guatambu, tono2 and tono3.
HOW DO I FIX THE BRACKET TO THE WALL AND THE TABLE?
All necessary screws and tools are provided, the only thing you need to do is drill a couple holes on the wall with the appropiate tool not included.
DO I HAVE TO PLUG IT IN?
Yes, to enjoy all the functions of your Curvilux you should plug it in with the cable provided to a standard 110/220v outlet.
WHAT KIND OF DEVICES CAN I CHARGE ON THE CURVILUX?
You can charge any device with a 5 vol input such as smartphones, tablets, or other small devices such as bluetooth speakers. If you have a wireless charging compatible device you will be able to take advantage of the built-in Qi charger, making charging your smartphone at night as simple as leaving it on top of your nightstand.
HOW DO I PLAY MUSIC?
Music is played through Bluetooth with the built-in audio system. To synchronize your device just search the list of active devices on your phone or tablet and join. If you have an NFC compatible device just touch the active zone at the front of your Curvilux and the devices will join automatically.
IS THE WIRELESS CHARGER HARMFUL FOR HEALTH?
Our built-in wireless charger meets the high-standard regulations set by the World Health Organisation. The product also meets the following health standards: Part 15.19 statement (U.S.) and RSS General Requirement: This device complies with part 15 of the FCC Rules. Operation is subject to the following two conditions: (1) This device may not cause harmful interference, and (2) this device must accept any interference received, including interference that may cause undesired operation.
HOW CAN I CONTACT THE CURVILUX TEAM FOR MORE INFORMATION?
Please feel free to write us or leave your comments through the following channels:Facebook: /Curvilux
Twitter: @Curvilux
Email:  support@curvilux.com (for more information regarding the product)
sales@curvilux.com (for questions about getting your Curvilux)
I'M HAVING TROUBLE MAKING A PAYMENT. WHO SHOULD I REACH OUT TO?
If you're having trouble making a payment, please reach out to Indiegogo's Customer Happiness Team at support@indiegogo.com. One of their payments specialists will be able to assist you within 24 hours.
CAN I GET REFUND?
According to Indiegogo's refund policy, all backers can get a refund directly through them until the campaign ends. Instructions can be found here.
After the campaign, please reach out to our team at support@curvilux.com!
I WOULD LIKE TO CHANGE MY SHIPPING ADDRESS. WHAT SHOULD I DO?
Contact our team at sales@curvilux.com and we will take care of it.
WHEN CAN I CHOOSE MY COLOUR AND WOOD TONE?
Shortly after you have ordered your Curvilux through Indiegogo, you will receive an email asking for your colour preference.
DOES CURVILUX COME WITH WARRANTY?
Absolutely!  Every Curvilux will come with a 1 year warranty from any manufacturing faults or defects.
*Magically start charging – wireless charger: Please note that the wireless charger integrated on Curvilux will only work with QI tecnology compatible devices, some devices require special cases for it to be compatible. We provide cases for iPhone only, the use of this cases is at user's risk. For more information on this contact our support team at support@curvilux.com
Find This Campaign On