iCrowdNewswire - Apr 29, 2016
Kitsune Magic Shop: A 3D visual Novel by WorldCore
Kitsune Magic Shop is a 3D Point & Click Visual Novel.
We are Officially Greenlit On Steam!
Taking place in ancient Japan, Kitsune Magic Shop is the whimsical tale of Niyama Kitsune and her sister Nizume as they open the first ever Magic Shop. The first 3D point and click visual novel introduces gameplay elements such as inventory puzzles, exploration, and mini-games to the classic Visual Novel approach.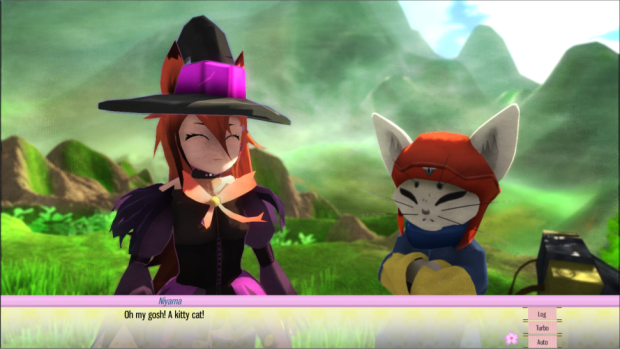 Gameplay:
Experience the combination of Visual Novel style conversations and story-telling with the exploration and puzzle based dynamics of classic point and clicks. The 'VN' elements are very traditional and benefit from 3D by adding a sense of life to both the characters and the backgrounds. Animations smoothly transition and backgrounds flow as characters discuss the events of the story, creating an almost Zen-like feeling for the player. We have modernized many point and click elements by focusing on having everything work by left clicking or right clicking. Left click on any intractable object to get a full context menu, and right click to see every intractable object in a scene. This simplification allows an ease of use for all types of players, allowing the story and characters to shine.
Our goal isn't to rewrite these genres, but to mesh them seamlessly.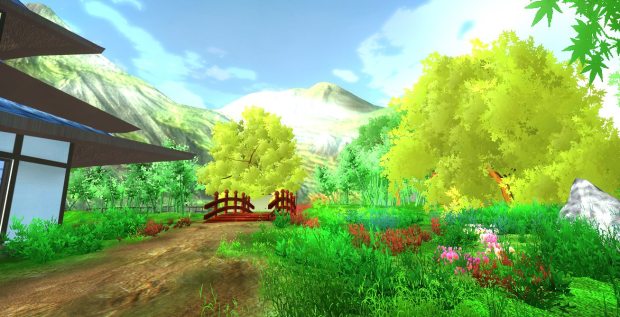 Story:
Play the game as Niyama Kitsune, A young, naive, but highly confident Kitsune (Mythical Fox) girl. Her natural talents and kind nature always gets her into the thick of people's business, and as her sister Nizume brings the two of them into a small town to set up a Magic Shop she prepares to play her cards right into the hearts of the townsfolk.
Meet the strong, independent warrior Moriko, the busty, charismatic shop-owner Hitome, and the shy, observant flower-girl Mana. Influence Niyamas relationships with all of them over the course of 5 chapters, set between Fall and Winter.
Experience the story in a lovely Japanese setting during all times of the day, rain or shine and help build a bustling Magic Shop.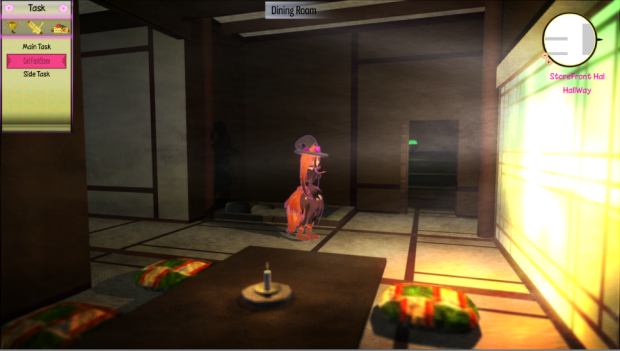 Features:
-Traditional Visual Novel conversations and dialogue Trees with relationships that grow or shrink.
-Multiple story routes with 4 major endings.
-An intuitive Point and Click mechanic for interacting with and exploring the world.
-An inventory system.
-Potion creation and "Rush Hour!" mini-game.
-Mini-map and world map with fast travel.
-A full save and load feature with multiple save slots.
-A turbo mode to skip conversations you have seen before.
-An auto-play feature with speed settings.
-SpeedTree technology that helps create gorgeous scenery.
-Full language support through modding.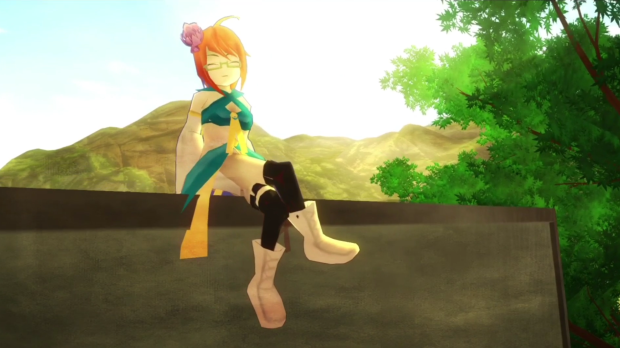 What We Need & What You Get
We believe our team has what it takes to break into the video game industry.
Your support will help us make the transitions necessary to devote our full time towards making anime games. Kitsune Magic Shop is just the first step in our endless journey of creating games, and with your help we can make it happen sooner than expected!
The money helps pay our team during the games development, but also helps pay for the following aspects of the game itself :
1. Marketing and Advertisements
2. Costs of maintaining our website
3. Cost of our development software, such as Maya LT
4. Cost of acquiring new technology to improve our game
5. Commissioned work such as Sound Engineering and Translating
By supporting our team we will make sure you'll receive at least a small token of thanks, from the soundtrack, to the full game, and more.
OST Samples
The Impact
Kitsune Magic Shop is a game breaking into the market with a sense of style and an attempt at a unique spin on two game genres. We hope to prove to gamers that we can make games that draw people in, and immerse them in colorful new worlds with interesting ideas and stories.

Risks & Challenges
Our small team is dedicated and hard-working, but regardless of our dedication, things can and often do go wrong.
Although we hope to change this soon, everyone on the team is working on the game in their free-time, which can vary wildly. By being open and communicating often we are doing our best to gather our efforts and meet deadlines.
Any game faces bugs, and we have chosen to combat this by completing every major feature early in the games production. While this doesn't ensure a perfectly bug free experience, our testing and planning is resulting in systems that are hard to break.
Other Ways You Can Help
Can't donate? No worries!
You can help by joining our social media chain! Be active in our community and show us you care about the Kitsune sisters and their journey!
Help spread the word by telling your friends, and any anime lovers you may know!
Join our Facebook :
https://www.facebook.com/worldcorestudios/
Subscribed to our Youtube :https://www.youtube.com/channel/UCkpJCEUlYQDNJeTpBx9WQcw
Whether you are donating or just showing a passing interest we thank you for reading. We hope you'll follow our progress in the coming months!