iCrowdNewswire - Apr 28, 2016
Ruby Sampson Silk-lined Head Wraps
Combat breakage and dryness! Silk-lined head wraps for women with natural hair.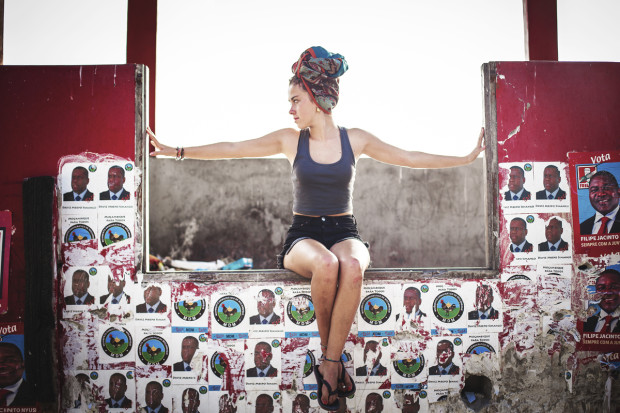 Ruby Sampson offers silk-lined head wraps for women who struggle with moisture retention and breakage. Ruby Sampson was founded by Ashley Powdar in 2012 and officially incorporated in February 2016! Named in honor of Ashley's grandmother, Ruby Sampson is designed for the woman with big ideas and a busy lifestyle.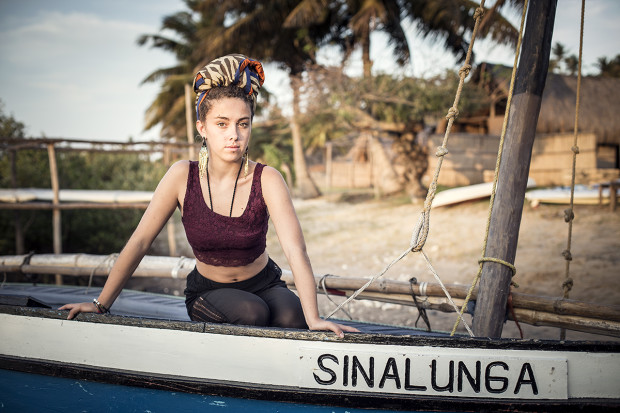 Do you wonder why curly hair is drier and more fragile than most hair textures? Well, the natural oils of your scalp, which provide nutrients and seal in moisture, take a long time to navigate the curls from root to tip. The natural oil's extra travel time translates into dry ends that succumb to the wear and tear of your everyday routine.

Ruby Sampson lines all products with silk to reduce hair manipulation that leads to breakage. The silk lining promotes healthy hair growth as the smooth emulsion of the fabric does not snag on your fragile curls nor does it absorb the hair's water. Most importantly, the silk lined head wraps make your hair care regimen more manageable and efficient as this protective styling option requires minimal maintenance.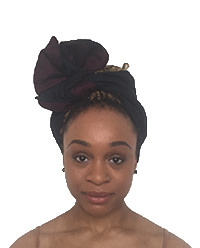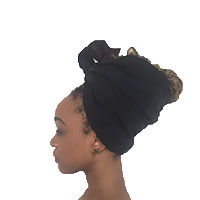 2016 is our year and you will help make it unforgettable. We've been invited to New Orleans Natural Hair Care Expo and Essence Festival Pop Up Mall! Please help us streamline our production to launch our Summer Line.

The great news is our head wraps have been selling out and we've been invited to several high profile shows during festival season. The bad news is we lack the capital and resources to purchase items in bulk for production. Our goal is to raise $5,000 for the production of our Summer line. The Summer line will also launch the Ruby Sampson e-commerce store as well as premier at Broccoli City, New Orleans Natural Hair Expo, and Essence Festival Pop Up Mall. Funds raised here will be allocated to the cost of material and labor, any additional funds will cover travel expenses.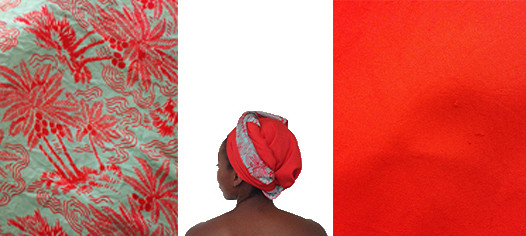 Production goals:
Order 100 yards of silk de chine lining to qualify for wholesale rates.
Order 4 sets of 25 yards each of print to qualify for wholesale rates.
Hire factory or local seamstresses to help produce 100 units.
Allocate remainder of investment to cover travel, advertising, and shipping expenses.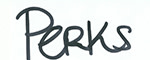 (read perks for more details)
$10: 30 min head wrap consultation
$20: Thank You
$30: 42″x20″ signature silk lined head wrap
$50: Two 42″x20″ silk lind head wraps
$65: 72″x20″ signature silk lined head wrap
$100: Travel neck pillow and pillow case set

Between 1998 and 2015, black female owned businesses skyrocketed by 322%.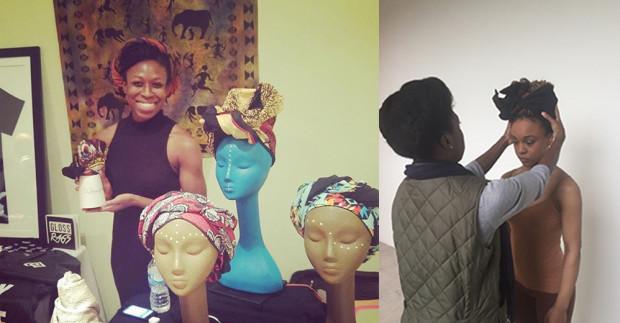 Contribute to the Golden Age of female entrepreneurship. Did you know that female entrepreneurs are more likely to invest in education, family, and community? "In emerging markets, women reinvest 90% of their earnings in their families and communities—which means that investing in women is an investment in our collective future."–Candida Brush, Forbes
Our vision is to disrupt poverty through the creation a social enterprise that reintegrates traditionally marginalized individuals into society. Our focus is our community, and we believe in local grassroots efforts for a collectively profitable future. Every Monday night, Ashley volunteers as a co-teacher at the Academy of Hope Adult Literacy Charter School. She co-teaches basic literacy skills to individuals with a 4 grade reading level or below. "Studies show that children of parents who have not completed high school are much more likely to drop out of high school themselves. As parents increase their literacy, they are much more likely to become involved in their children's education and are better equipped to provide financial stability for their families."–Academy of Hope
We are lucky to have a seat at the table of one of the most innovative adult programs in the District. Our goal is to understand the design of successful adult programs through application. We plan to leverage and replicate a similar design for employee training, engagement, retention, and development. 10% of proceeds will be donated to the Academy of Hope Adult Literacy Charter School.

Of course any journey worth taking has risks and challenges. We value transparency to foster your trust and confidence. We source our fabrics from all corners of the world to ensure the individuality of each design. At our last event, we featured fabrics from Florianopolis, Brazil and we sold out in 2 hours! Unfortunately, we have been unable to restock that item since the event. Each time we source a great, one of a kind fabric, we risk the ability to restock given the item's availability. You can help us overcome this obstacle with raising enough capital to buy the unique fabric in bulk at the point of purchase. Don't worry, we spend smartly! We do not purchase material in bulk without first testing a sample's performance on the market.
Our greatest challenges thus far have been supply management and streamlined production. To minimize cost of production and reduce an order's turn around time, we need to be able to buy fabric in bulk. While it varies by supplier, our approved suppliers have an order minimum of 15 yards. Ruby Sampson head wraps require two fabrics per scarf: the print fabric and the silk lining. Therefore, our prices fall on the premium end of the retail spectrum. We will never purchase sub-par material that under delivers on our promise of a healthy protective styling option and that compromises the integrity of our product. The ability to place bulk orders of materials drives down cost of production and reduces turnaround times. This means the product is in your hands faster with a reasonable price point!
Risks: fabric availability and restock predictability
Challenges: supply management
Solutions: purchase materials in bulk to qualify for wholesale rates and stock sufficient inventory (5-10 items per style)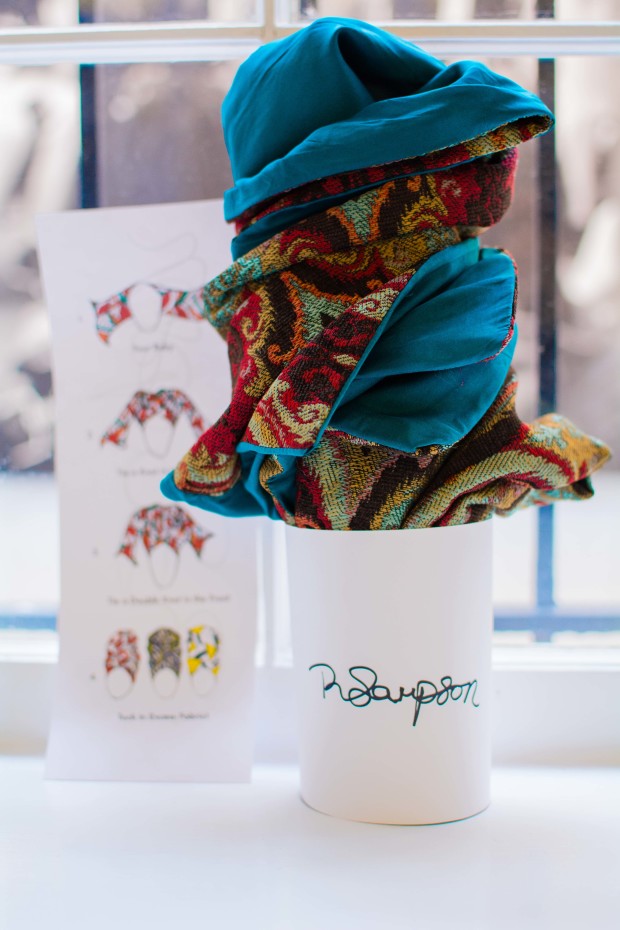 Thank you in advance for your support!
Find This Campaign On