iCrowdNewswire - Apr 23, 2016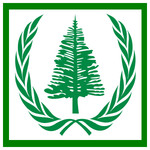 Put Your Hands Up For Norfolk Island
SITUATION
Norfolk Island is battling to save its democratic rights after the Australian Government abolished the Island's Legislative Assembly in June 2015 and announced its intention to take over Norfolk Island's governance, economy and infrastructure on 1 July 2016.
The Norfolk Island People for Democracy Limited (NIPD) has been formed to win back self-government – a major task given the lack of resources within the island and the power of the adversarial Australian Government, which has been reaping hundreds of millions of dollars from the island's Economic Exclusion Zone over many years.
The indigenous people – many of them direct descendants of the famous mutineers on the Bounty – are looking to raise a significant sum of money to fund a petition to the United Nations to be accorded protective rights as a Non-Self-Governing Territory. This will allow the community of less than 2000 people to determine their political status and freely pursue their economic, social and cultural stability and development.
The people of Norfolk Island will also be investigating all legal avenues available to regain their freedom and democratic rights…AND stop outsiders from plundering their extensive natural resources.

MISSION
To raise $275,000 to prepare, present and promote a joint Norfolk Island Legislative Assembly, Norfolk Island Council Of Elders and Norfolk Island People For Democracy Limited (NIPD) petition to the United Nations to become a Non-Self-Governing Territory.
A second campaign, if necessary, will evaluate and implement compelling legal action to return Norfolk Island's democratic rights. Any leftover funds would be kept in trust to assist other small islands to fight for their indigenous rights.
CAMPAIGN
'Hands Up For Norfolk Island' focuses on the Field of Democracy in Burnt Pine. This patch of grass contains a trove of green hands, each signed by a Norfolk Islander threatened by the Australian Government's actions in taking over control of the island. To repel this audacious land grab, Norfolk Island community groups are imploring the world to unite and join their crusade for continued custodial rights by purchasing a HAND in the Field of Democracy. Whether you're a believer in democracy, a champion for the little guy, a crusader for justice or an advocate for a threatened environment, you have the chance to put your hand up for an issue that truly matters.
Select a perk and put your Hand Up For Norfolk.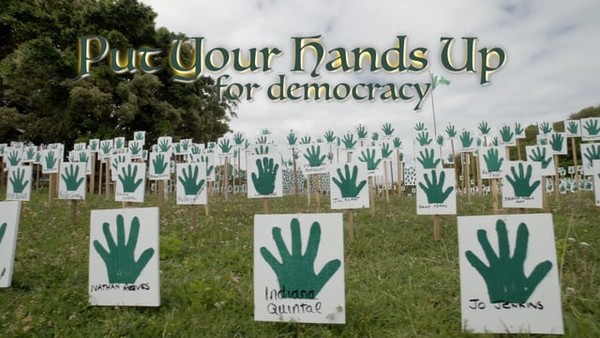 BASIS FOR CROWDFUNDING
The democratically-elected representatives (Norfolk Island Legislative Assembly) have been disempowered – the first democratically elected parliament to be dissolved by a Commonwealth nation. As a volunteer community-led group, NIPD is not blessed with the financial resources to fund its crusade for justice. Crowdfunding has been identified as a valid option to showcase – and hopefully fund – the Island's David & Goliath battle for democracy and a self-determined future.
They would welcome the support of the world to stop this unwelcome takeover by the Australian Government. A trust has been set up in the United Kingdom to administer the funds.

HIGH LEVEL SUPPORT
The unwelcome takeover of Norfolk Island by the Australian Government has repercussions for entities around the globe. Many key influencers fear Norfolk Island will become a precedent that will see other strategically important islands, territories and nations become fair game for larger 'friends'.
Others see the Australia Government's treatment of Norfolk Island as yet more grounds for criticism by the United Nations which, only a few months ago, in November 2015, called out Australia for:
its failure to address or stop violence against women
the rights of disabled people
respect for the rights of gay and transgender people
its policy of turning away boats carrying asylum seekers, the indefinite detention of asylum seekers, the detention of children and of people who have endured torture in their home countries, and the government's offshore detention policies that deny refugees any hope of being settled in Australia
its treatment of Indigenous people: the disproportionately high imprisonment rates of Aboriginal and Torres Strait Islander people; the gaps in education, employment, health and social function outcomes; and the inequities that persist in dividing the nation along racial lines.
Norfolk Island is on the cusp of a 'bloodless genocide' – a term coined by the late, great author and Norfolk Island resident Colleen McCullough. The indigenous people are being rocked by job losses, their tax structure and competitive economic framework is changing and important decisions are being made by people who have never even been to the island. A unique way of life is being illegally dismantled. It's appalling.
Norfolk politicians and elders have made numerous submissions to Australian officials. Their correspondence is mostly ignored, sometimes stonewalled and rarely responded to in a constructive manner.
The world needs to know Australia is selling out a friend for greed and profit…and then unite to ensure Norfolk Island has the means to defend itself and seek justice. Will this be a Mutiny for good?
More background information can be viewed at Hands Up For Norfolk Island and the locals would greatly appreciate you taking the time to view what is shaping up as one of the news stories of the year. Whether it is a 'feel good' story or an 'OMG I Can't Believe This' story is yet to be determined.
YOU could be the difference between one or the other.
Please up your Hand Up For Norfolk and make a contribution.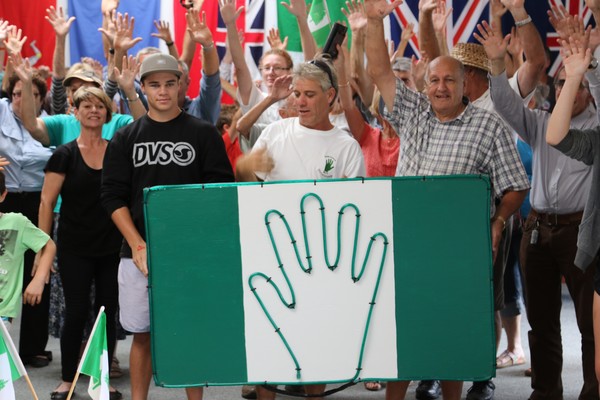 The people of Norfolk Island thank you in anticipation.