iCrowdNewswire - Apr 22, 2016
Planet Murple: Play with your food!
Launching a generation of healthier kids by making fruits and veggies irresistibly fun! 
How did "eating your vegetables" become synonymous with doing something you don't want to do? No wonder 90% of kids say "ick". We're creating a new world where kids say YUM to fruits and vegetables. A world where they find wonder in natural food and discover what delicious means to them.
Igniting a food revolution through PLAY.
Welcome to Planet Murple, a world where exploring fruits and veggies is irresistibly fun! At Murple, we're using play to ignite a food revolution.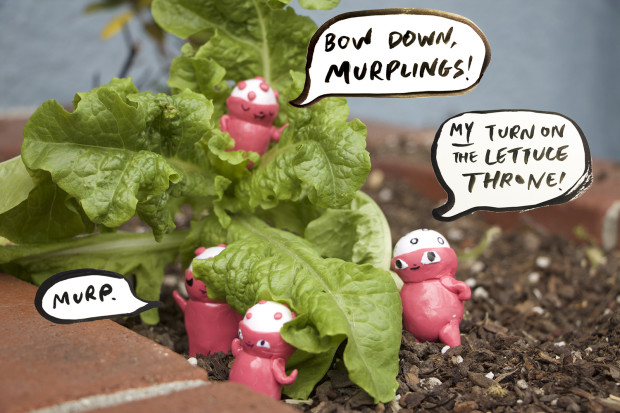 Kids 4-9 years old use our app to embark on silly culinary challenges (designed by kids!) that push them to explore, taste, and appreciate real and natural food. A Murpling figurine "accompanies" kids on all their adventures. Planet Murple turns food exploration into a game, and transforms the grocery store, school cafeteria, and home kitchen into a playground.
The more kids play with their food, the more they'll eat it. And these little bites can lead to a lifetime of healthy eating and cooking habits.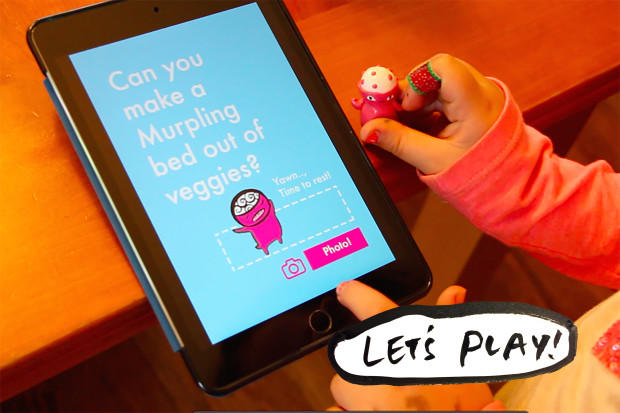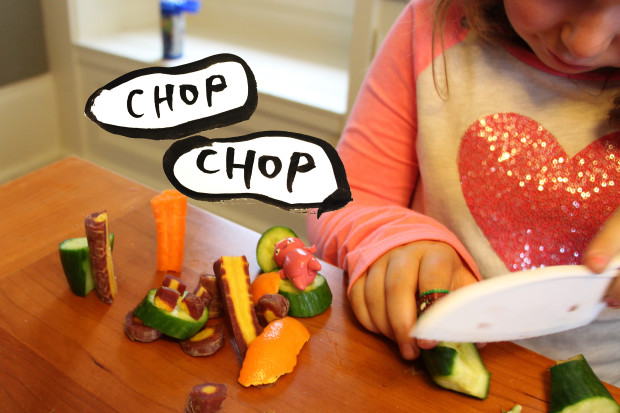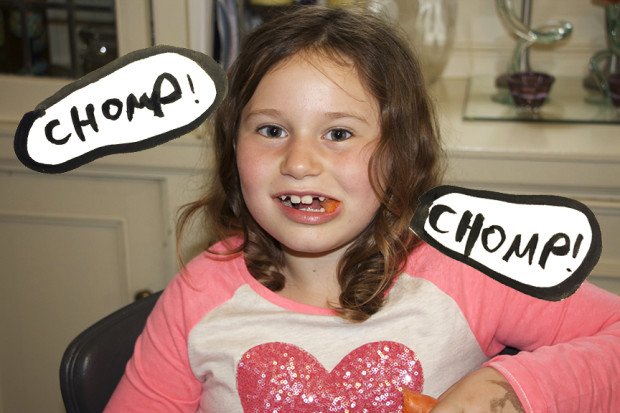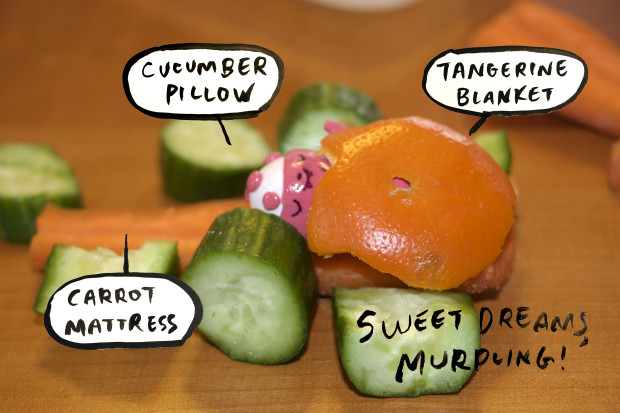 Why fund us?
We are launching Planet Murple this summer! And we need YOUR help. 
We plan to use $7000 to spearhead our first pilot. We're partnering with community organizations like grocery stores and schools to reach kids and families and test engagement. This campaign will help us:
Develop the app ……..$5000
Build Murpling figurines…….$1000
Fund pilots (supplies, travel) at three community locations…..$1000
Our ambitions extend beyond this pilot. We're building a whole Murple ecosystem around healthy eating. Imagine Murplings sitting on your supermarket shelf! Or Murplings teaching your kids to cook! We need more funds to become legally legit, refine our product, develop media, and build an audience. This is going to take a lot more resources, so any support helps.
What do you get?
Remember to click on the "Perk" on the right in order to get your gift!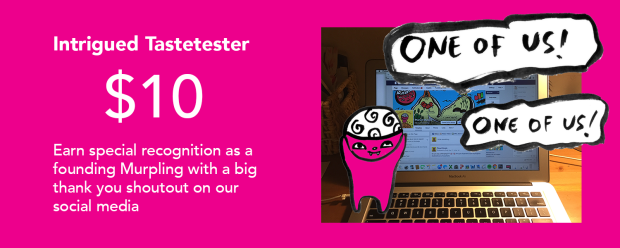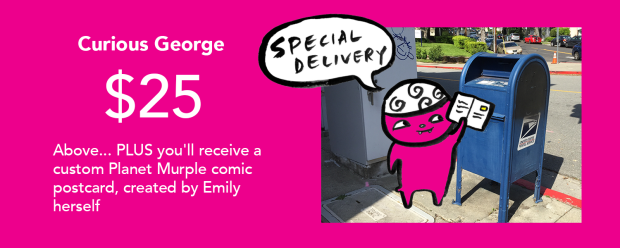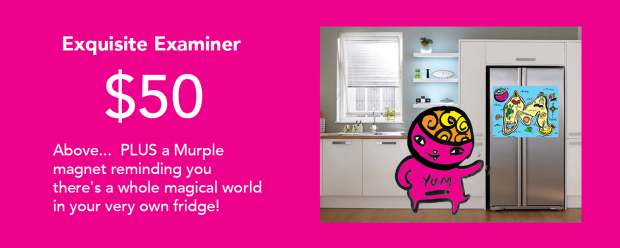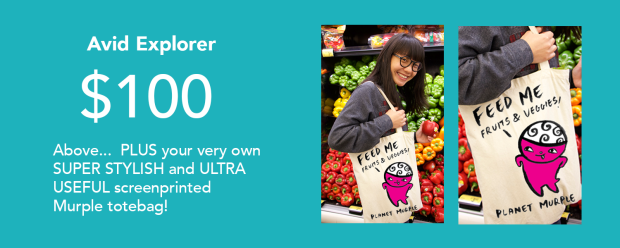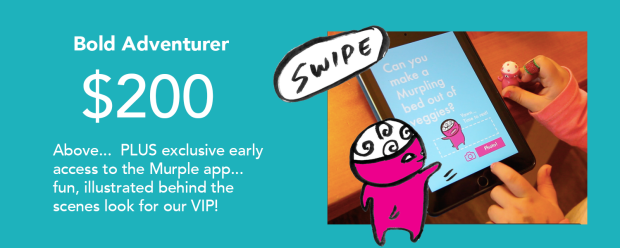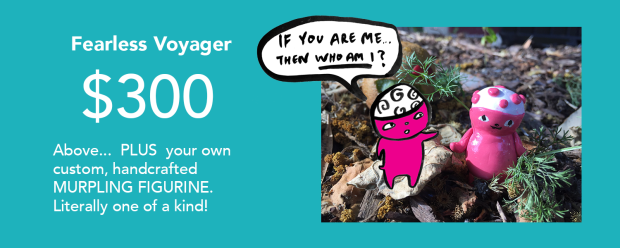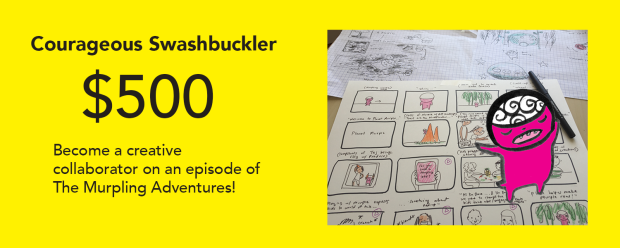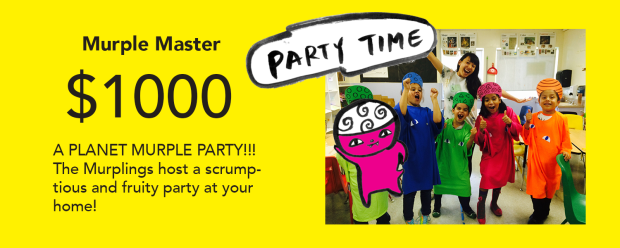 You also get to be a part of making a direct impact on the health of kids.
One out of three kids in America are overweight or obese, and this epidemic is growing globally. Murple is here to tackle our food culture, to make real and natural food just as fun, accessible, and tasty as that processed stuff.
When kids love their fruits and veggies, they are healthier, happier, and better learners. You're also supporting sales of fresh produce and saving parents countless headaches during dinnertime battles.
Who are we?
We are two UC Berkeley graduate students who connected last year over a passion: to redesign our broken food system starting with kids. Dave, a former elementary school teacher, was frustrated with watching his students dump their healthy school lunches into the garbage. Emily, an illustrator and business lady, saw HUGE opportunity in marketing produce to kids. The space just needs a dose of cuteness and creativity.
We spent the whole year exploring how to make healthy food fun for kids to get to where we are. Follow our journey on Facebook and Instagram!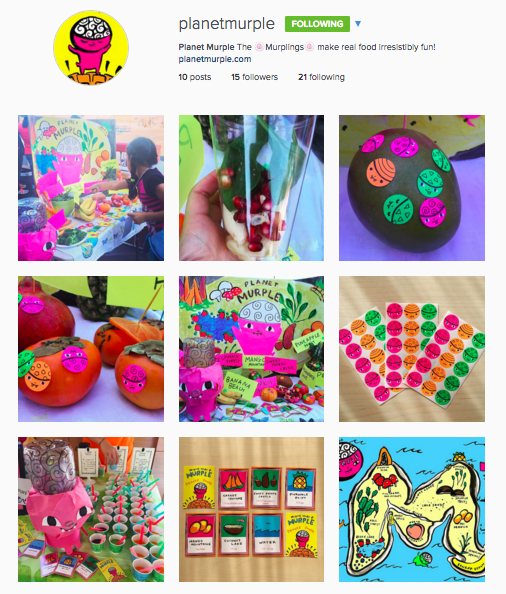 How else can you help?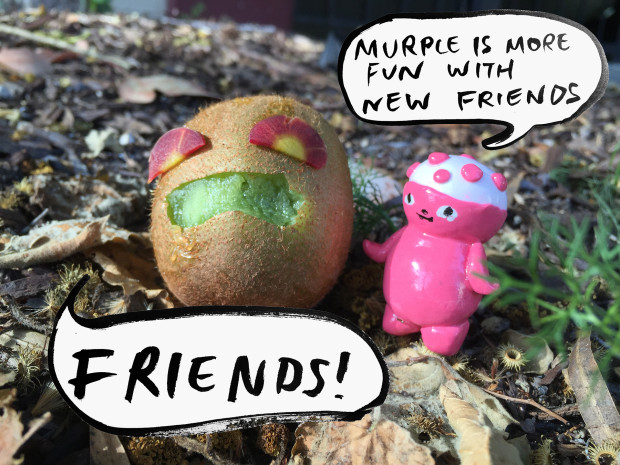 Follow Planet Murple and share with others! Tell friends, family, and colleagues all about us and our Indiegogo campaign! Check out our website, and follow us on Facebook and Instagram (@planetmurple, #murple)
Play with your food!!!! Try out fun ways to play with food, let your kids play with their food, and then post online/share with us
Connect with us at planetmurple@gmail.com. We're still building our team and partners. Please reach out if you're interested in working with us
A bit more about the team
Emily and Dave are many things: food lovers, adventurers, artists, teachers, and in many ways modern day "Peter Pans" who still love the imagination and creativity of kids. They are also passionate innovators.
Emily Yao has been a strategist in the tech sector at firms like IBM and SY Partners and is now an MBA student at UC Berkeley Haas. She focuses on human-centered design, culture change, and sustainability. Emily draws Murplings, manages Cat Executive, and also likes to play with her food.
Dave Resnick was an elementary school teacher for 6 years in Brooklyn, NY, where he created a school-wide health and wellness program, including an innovative curriculum teaching health through kinesthetic group activities. Now an MPH student at UC Berkeley, he studies the intersection of food systems and behavior change.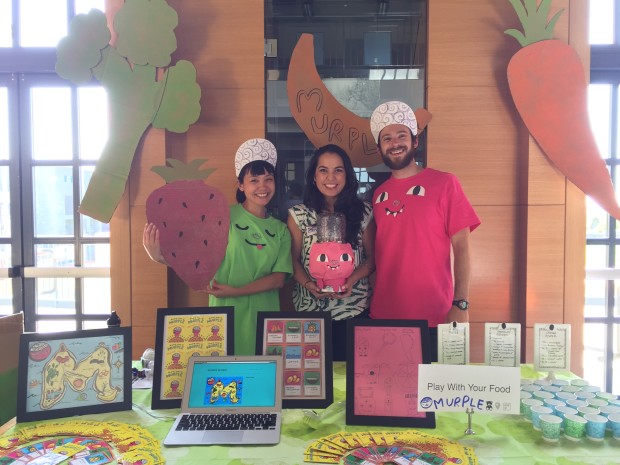 Our team:
Emily, Beth (a founding member who is now off doing amazing things in public health!), and David presenting Murple for our first time during the 2015  
eat.think.design
 Innovation Feast.
Thank you!
Murple has been quite a journey. We've interviewed and tested our prototypes with over 75 kids, parents, and industry experts. We've attended toddler cooking classes, taken notes during Disneyland Rides, and strapped a Go-Pro on a five year old at the supermarket. We've donned business suits and pitched at social venture competitions. We've led a design-thinking challenge around food exploration with 2nd and 3rd graders.
While Emily and Dave are both graduating this Spring, we're determined to continue Planet Murple. This venture has been the most rewarding experience during our time at UC Berkeley, and we couldn't have pushed so far without the amazing support of our community. As we close out our final weeks here, this Indiegogo campaign feels like a new start: moving Murple beyond our classroom and out into the real world.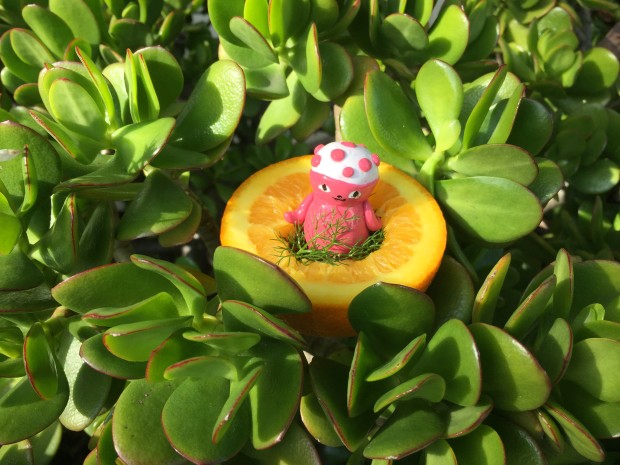 Find This Campaign On